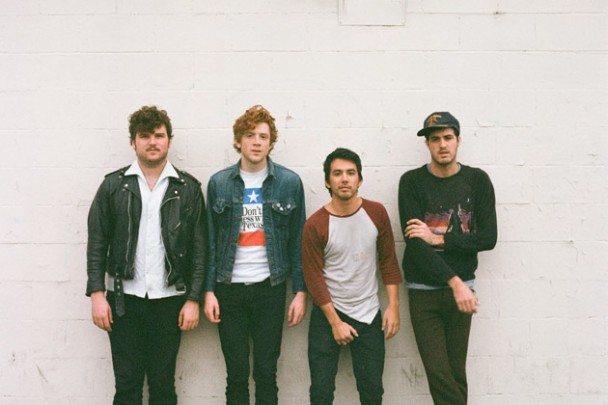 FIDLAR is an L.A. band whose name is an acronym for "Fuck It, Dog, Like's A Risk". So it's not surprising that they have a song called "Cheap Beer". It makes even more sense that its a full throttle rager that is a dedication and defender of all the cheap brew lovers out there.
The band recently signed to Mom+Pop, who will release their debut album next year. "Cheap Beer" is off of it. We can only hope the rest of the album is as off-the-wall awesome as this.
[mp3]: FIDLAR – Cheap Beer
The band is touring with Delta Spirit/JEFF The Brotherhood, and will play at Irving Plaza on November 27.
---
Join the conversation