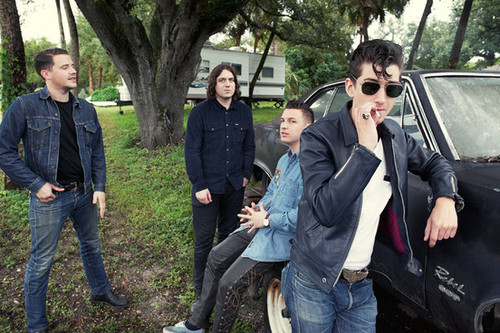 Shameful that I'm just posting about this now, but so be it. A few weeks ago Arctic Monkeys US shared studio covers of Arctic Monkeys notorious covers of Amy Whinehouse's "You Know I'm Not Good" & Girls Aloud's "Love Machine".
These were covers that the band played live in the early, early, stages of their careers. We only had sub-par live recordings to feed off of, but we felt fortunate enough just having those. After all these years, studio quality versions of these covers have surfaced. If only you could have seen the look on my face when I made this fine discovery.
This one goes out to all of you guys who were Arctic Monkeys fans from the start. It really is.
[mp3]: Arctic Monkeys – You Know I'm Not Good (Amy Whinehouse Cover)
[mp3]: Arctic Monkeys – Love Machine (Girls Aloud Cover)
---
Join the conversation