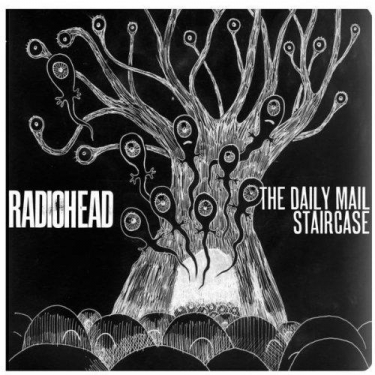 Zane Lowe's BBC Radio 1 show just premiered the studio version of Radiohead's "The Daily Mail". It's a song that they first played at their From The Basement concert, and that they have been playing live. The band finally announced that they are releasing the proper studio sessions of "The Daily Mail" and "Staircase" on December 19.
We have a radio rip of "The Daily Mail" for you guys to enjoy for now. Is it as great as you hoped it would be after hearing it live? I think so. See what you think below.


Update: As many people have pointed out, it sounds pretty close to the version they did live From The Basement, just a bit more cleaned up. If that's the case, I'm fine with it. Loved the version to begin with.
---
Join the conversation