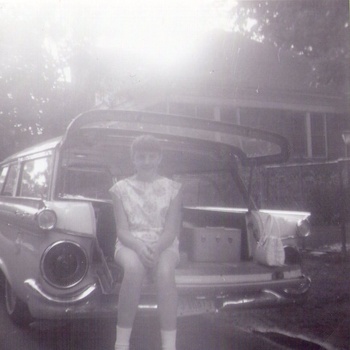 I've just received an e-mail from an artist named Horsecollar. He has two songs on his bandcamp page: "Christopher" & "The Thrill of Never Being Satisfied". As far as I know, these are the first songs that he has released. Either way, these are incredible alt-folk songs that have me astonished.
Update: These songs are a part of a future album that Horsecollar will release, titled, You've Got a Big Heart Sweet Tiger.
"Christopher" has the home bred loneliness off early Josh Ritter. A warm vintage blanket wraps his every word. It's powerful and mysterious at the same time. "The Thrill of Never Being Satisfied" chugs through a big glass of melancholy, placing you into his everyday-man mindset.
The music is sad, yet welcoming. It's easy to connect with. It's an open door that you don't mind walking in to, because you're always welcome in.
[mp3]: Horsecollar – Christopher
[mp3]: Horsecollar – The Thrill of Never Being Satisfied
---
Join the conversation