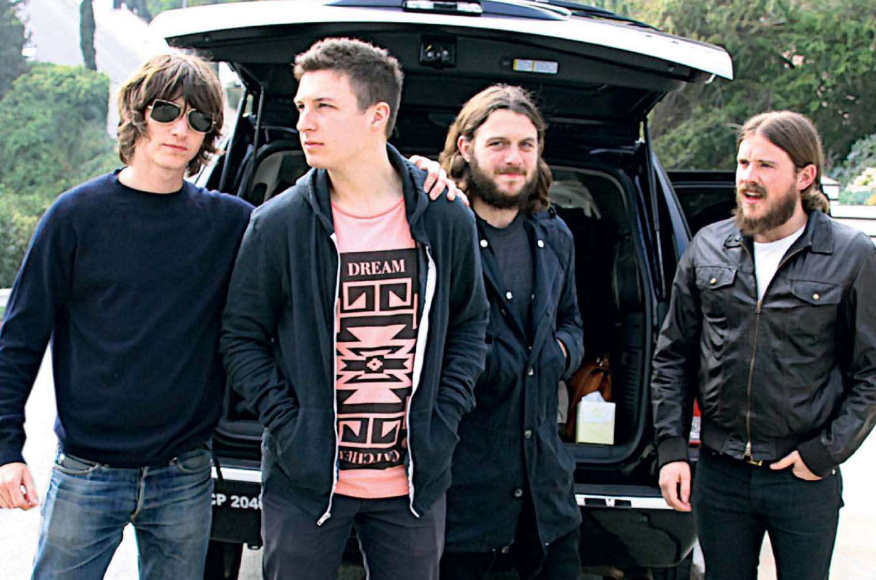 Loads and people have been freaking out about Arctic Monkeys newest song, "Brick By Brick". A lot of criticism is aimed at the simplicity of the song and it's lyrics. Breathe easy people, the Monkeys are well aware of that. It was their intention.
NME just released a pretty great little interview with the Arctic's previewing their upcoming new album, Suck It And See. They interviewed drummer, Matt Helders, and got some great information about the 4th album. Helders urges fans not to judge the album upon "Brick By Brick". He said it was a fun song and even admits that there isn't much happening lyrically. The album has a lot more songs that are fun, but there's also plenty of serious songs. Most fans will be glad to hear that Helders called the album poppier than their last album, Humbug, was.
The review will make a lot of you feel a lot more confident about the direction of Suck It And See. From the sound of it, it will be a combination of all the best parts of Arctic's three albums. Perfect.
The great people over at Arctic Monkeys US have uploaded a scan of the entire NME interview. There's a lot of great information in it that's sure to get you really excited for Suck It And See. Check it out below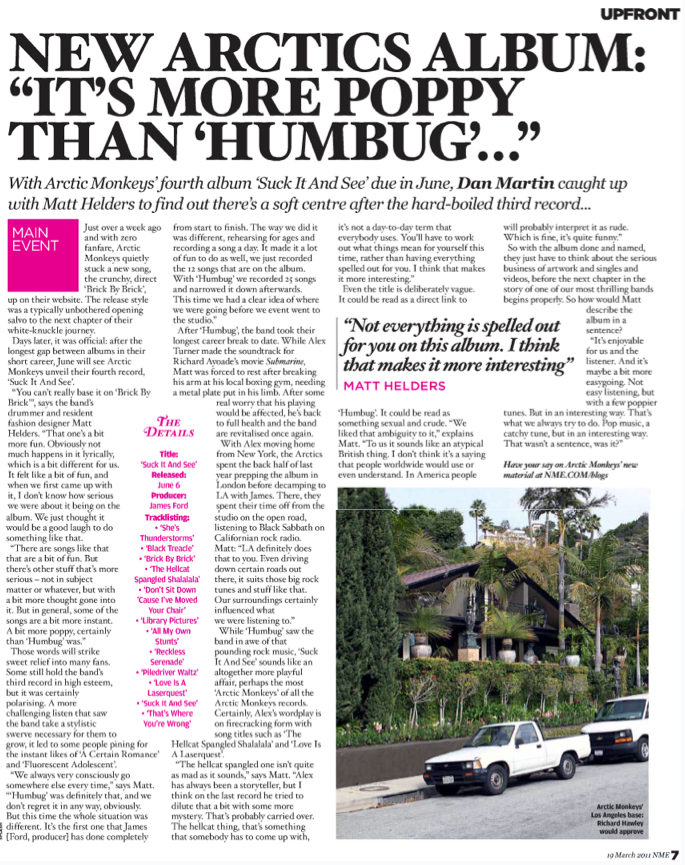 ---
Join the conversation