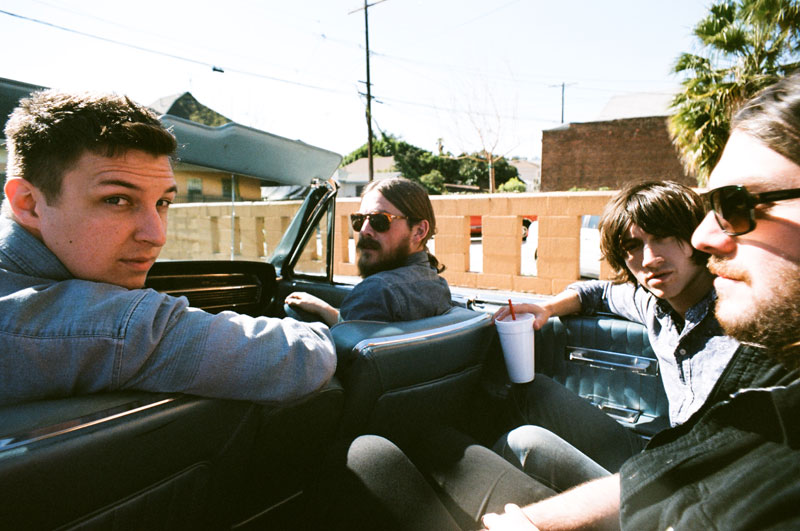 Arctic Monkeys have announced that their new record is titled Suck It And See. It feature 12 songs, and will be releaed Monday 6th June via Domino Records.
The album was produced by James Ford at Sound City Studios in Los Angeles. Suck It And See is certainly an interesting album title. Not too surprised with it, as the boys have never taken themselves too seriously. I noticed that one of Alex Turner's Submarine EP solo songs, "Piledriver Waltz" (which I posted yesterday). It also features "Brick By Brick" the new song we heard last week.
There are some very interesting song titles on Suck It And See. Leads me to believe that this one will be even more American desert rock influenced than Humbug. I'm glad we only have to wait a few months to find out.
Check out the album's tracklist below:
01. She's Thunderstorms
02. Black Treacle
03. Brick by Brick
04. The Hellcat Spangled Shalalala
05. Don't Sit Down 'Cause I've Moved Your Chair
06. Library Pictures
07. All My Own Stunts
08. Reckless Serenade
09. Piledriver Waltz
10. Love is a Laserquest
11. Suck It and See
12. That's Where You're Wrong
---
Join the conversation