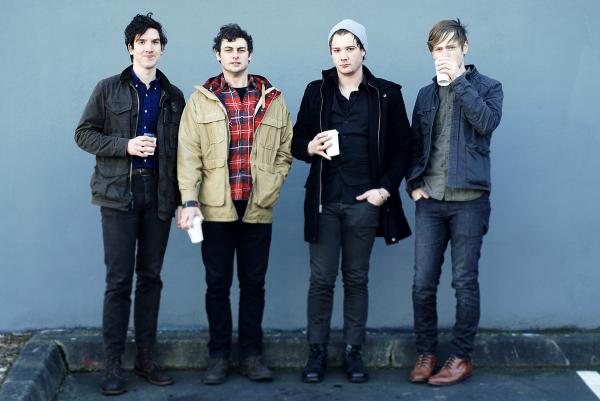 Slowwave. Chances are, that's a name you will be seeing a lot. At least, it should be. I just ran into their debut EP, Drag Lake Sin, and it's something special. The band hails from Tacoma, Washington and bring a dark moody sound that's sure to hit on some emotional level.
The EP is 6 songs of quality music. For comparisons sake, these guys remind me a lot of Doves. Lovely tunes that sound like love-sick tales coming to fruition on a rainy day. After all, they are from Seattle.
Opener "18th Year" smoothly pours into "Pour", the clear standout from these guys. It's a tune that shines with a cool riff, until it shifts into still moments of beauty. You can't forget "Gold", a song that begs to be used in the dramatic moment of your next favorite film.
These guys are able to create music that sounds like time has fully stopped, leaving you with nothing but your deepest, darkest feelings. If your a fan of the Doves, Slowwave are going to be your new favorite band. They got it going on.
This is a solid EP with no bullshit, and no fuller. I welcome Slowwave into my life with open arms. You should do the same.
Drag Lake Sin will be released on January 25th via Savings n Loan Records. The entire EP is available to stream below. Give it a try. Thank me later:
---
Join the conversation