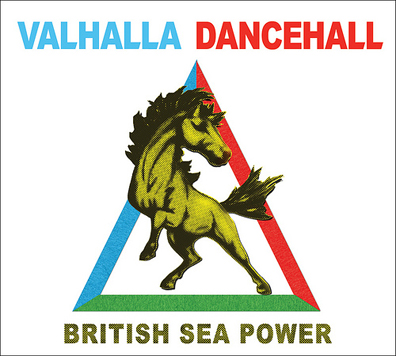 The magnificent British Sea Power are back with a new song called "Living Is So Easy". It's on their new album Valhalla Dancehall, which is set for a release on January 10th via Rough Trade.
The band already gave us the new EP Zues not too long ago, but that was just a warm up. We got a full length coming out soon, only adding to the massive amount of tasty releases that we're going to be receiving in the first month of 2011. Here's how the band described the new LP:
A mixture of Serge Gainsbourg and Ralf and Florian era Kraftwerk with a sprinkle of Stock, Aitken and Waterman.
"Living Is So Easy" is an electronic track, a new look for the alt rockers. Let's see if Pitchfork is going to give this album a U.2. The electronic sound doesn't take too much away from the familiar BSP sound though. They still lay down a wonderfully addictive chorus that will have you swaying. This one doesn't hit hard immediately, but I can tell this is a grower. Give it a few spins before you judge.
Apparently the version available to download is the edited version. Grab it below:
[mp3]: British Sea Power – Living Is So Easy
Or grab it officially via this widget:
Check out Valhalla Dancehal's tracklisting below:
1. Who's In Control
2. We Are Sound
3. Georgie Ray
4. Stunde Null
5. Mongk II
6. Luna
7. Baby
8. Living Is So Easy
9. Observe The Skies
10. Cleaning Out The Rooms
11. Thin Black Sail
12. Once More Now
13. Heavy Water
---
Join the conversation