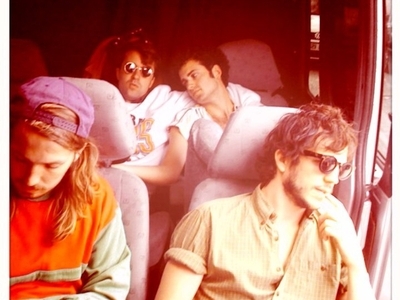 As a music blogger, you can imagine that I love finding a new band that is riding the buzz train. There is nothing quite like finding a hot new band and joining them on their journey to the top. You feel like you're a part of something bigger than yourself, and it can be life changing.
Right now I got a really giddy feeling after finding out about The Vaccines from a recent blog discovery of mine the OCMD. All it took was one listen from their first demo, "If You Wanna", to have me as their newest believer.
Not all that much is known about the band other than that they are four guys from the UK who have released one incredible demo here. The band deserves every bit of praise that they have/will receive based on the strength of "If You Wanna". It's simply a fresh of breath air of real live rock and roll music.
I'm excited to see what comes next for The Vaccines. Download "If You Wanna", below:
[mp3]: The Vaccines – If You Wanna (Demo)
The band has a website/blog and a facebook.
---
Join the conversation