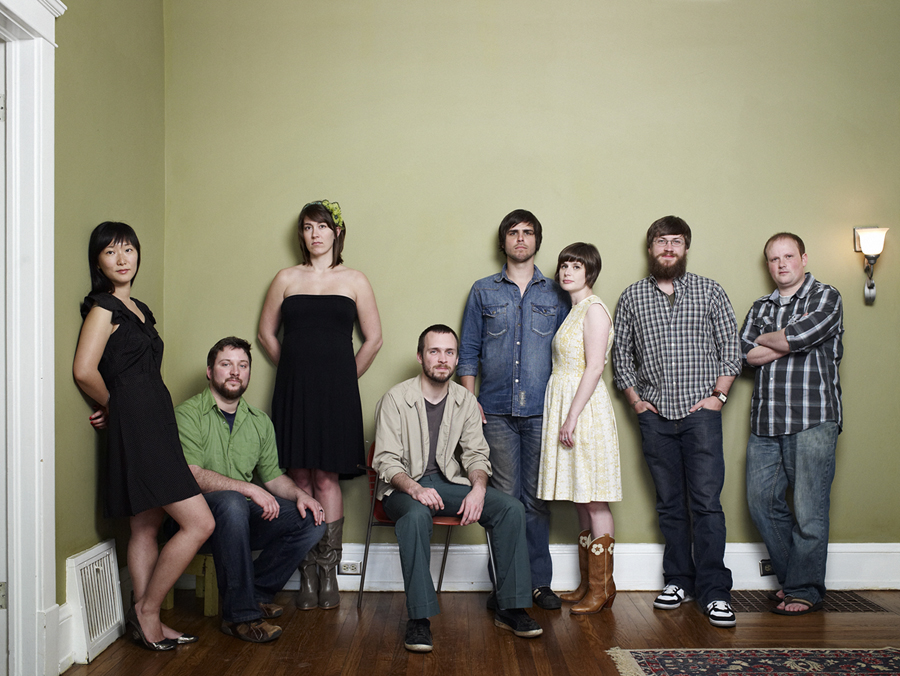 Oryx and Crake are a large band from Atlanta, Georgia. How large? How about 9 members large…. Yeah, damn is right.
Check out their stunning song "Fun Funeral", and try not to be moved or affected in anyway. It's an incredibly moving song thanks to haunting strings and emotional depth brought out by careful use of their instruments. I hear many different influences in Oryx and Crake. Lead singer Ryan Peoples vocals + the dark atmosphere remind me of Radiohead. Their is clearly an emotional depth to their music. I don't think you should be without it:
[mp3]: Oryx and Crake – Fun Funeral
Oryx and Crake are going to release their self titled debut album on August 28th. In the meantime, get to know the band on myspace, facebook, twitter, or their website.