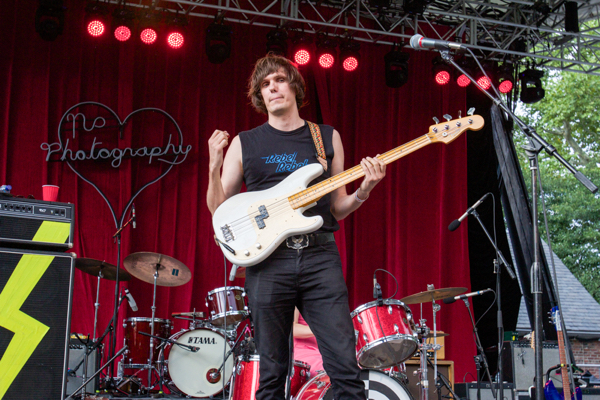 (Summer Moon at Summerstage in 2015)
You may best know Nikolai Fraiture as bassist of New York rockers The Strokes. As the band is taking some time off before the eventual release of their new album, Fraiture been busy with his new band Summer Moon, who released their debut album With You Tonight today via DTF Records.
A few weeks ago I had the chance to chat with Fraiture over the phone as New York was hit with a rather heavy snowstorm. A major contrast to the wonderful, summer-like weather that we're currently experiencing today, which fits the record quite nicely.
We talk about the new record, how the band came together, the difference between making music in L.A. and New York, and the time he and Julian Casablancas went to see Jane's Addiction play in 1997. You can find our whole conversation posted below and can buy the album here.
Read the rest of this entry »