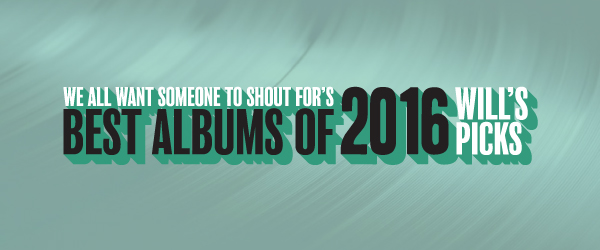 Artwork courtesy of Anthony Bauer
2016 was as busy as any other year in recent memory with the constant release of new albums. It seemed like every week we were bombarded with a surprise album drop from a big star, a long overdue follow-up, or promising debut album that came out of thin air. It was a bit overwhelming, but a damn good problem to have. We lost a few heroes in David Bowie and Leonard Cohen, but gained a few instant classics that served to preserve their memory with an amazing sendoff. Radiohead, A Tribe Called Quest, The Avalanches, and The Last Shadow Puppets all finally returned to us. Frank Ocean delivered not one, but two albums.
There was no shortage of music to be found, especially good music. Below, you can find 50 favorites from 2016, including a few honorable mentions. Believe it or not, there were albums I left off that I would've gladly liked to at least mention to you, as they're all worth your time. That's saying something.
Call it what you want, best, top or favorites. Either way, these were the 50 albums that helped me get through 2016.
Read the rest of this entry »