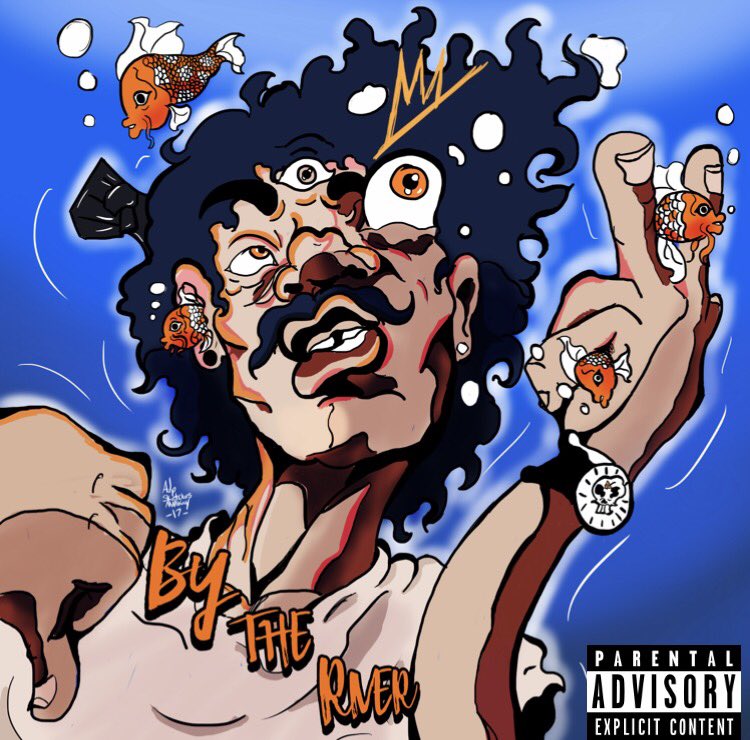 We've been following Rockland's very own Kamron Bahani for some time now, as he's releases various mixtapes and singles. But now he's finally released his debut album By The River and it makes good on the promise and maturation that he's put on display throughout the years.
At ten tracks, the album takes the sound that he's been exploring with each and every new release, slowly honing in on his sound as an artist, growing with confidence along the way. These days rap music is so overstuffed with bland and uniform trap or stuff from artists like Drake which is more soft r&b than rap.
But with By The River, Bahani blends a variety of different rap styles with some memorable and stand-out beats and rhymes that are a breath of fresh air, actually bringing something new to the table, a refreshing palette cleanser that is actually a joy to listen to. It's great to have an up-and-coming underground rapper right here in my neck of the woods, especially one that's budding with talent such as Bahani.
By The River is out now, available to stream via Spotify, Apple Music and soundcloud, which you can find the full stream for posted below.
Read the rest of this entry »