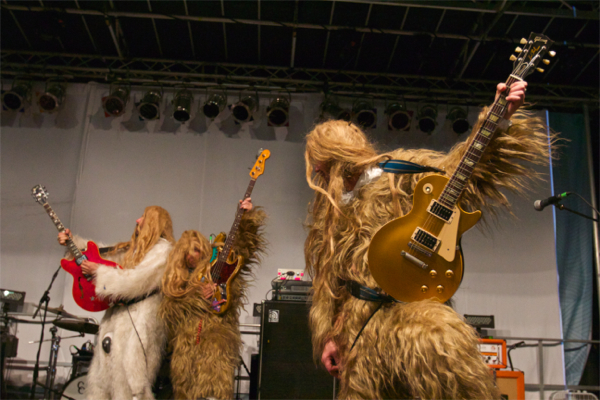 Closing out 4Knots Music Festival this year was Super Furry Animals, a great booking by the festival, as the Welsh psych-rockers don't play all that often. I wasn't sure I'd get to see them anytime soon, or possibly at all, so this was one hell of a get. It was their first time playing in North America since 2009.
The group ran through all of their greatest hits, with Gruff Rhys leading the way with different costumes, helmets, masks, and cue cards for the audience. Their experimental rock fully took over the entirety of Pier 84, working its magic with powerful precision. Fans and the band alike were lost in the specialty of this moment, one that may not happen again for a while.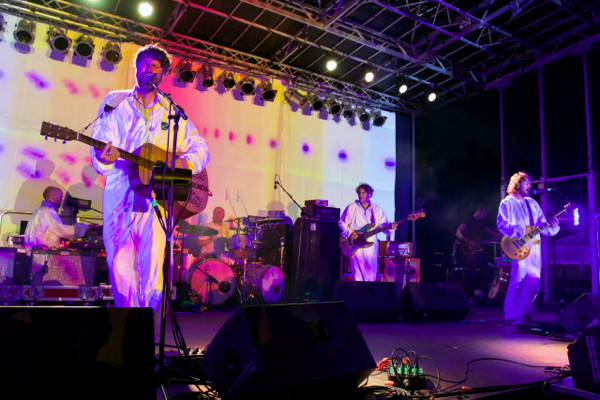 Many people dub them one of the best live acts in the game, and after finally witnessing a performance, I can say they're not too far off. I mean, who else ends a show dressed in yeti costumes (in the summer!), with their guitars crossed in the air? If that wasn't enough, some easy to interpret "The End" cue cards were a nice finishing touch, not just for their set, but for this years 4Knots Festival.
Find some more photos from their 4Knots set posted below, along with the setlist.
Read the rest of this entry »