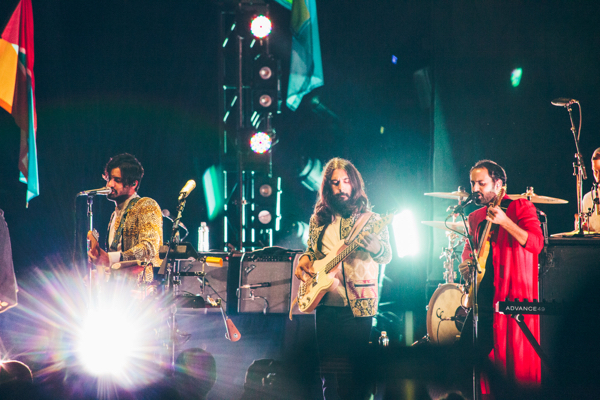 All photos by Dana Pacifico
On September 17 the now rather big-time California rock group Young The Giant played their biggest New York City show to date, with a performance at Radio City Music Hall. The tour came in support of their latest release, this year's Home of the Strange, released via Fueled by Ramen.
Considering we first caught them during CMJ 2010 at The Delancey, the fact they're at the point of playing Radio City is even more impressive.
Find shots from their performance taken by Dana Pacifico, posted below, along with their setlist.
Read the rest of this entry »