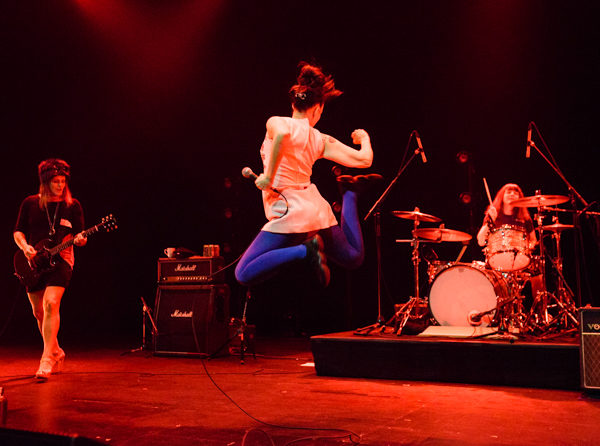 Legendary riot grrrl girl punk rockers Bikini Kill surprised us all this year with the announcement of reunion shows, which would bring them back on tour for the first time in a long time. For New York, this was their first time playing shows here in 20 years. Their New York-run began with a pair of sold out shows at both Brooklyn Steel and Terminal 5 and then brought them back to Brooklyn again for a sold out two-night stand at the beautiful Kings Theatre.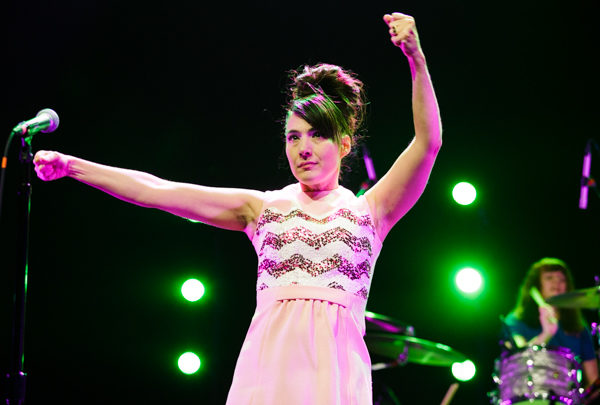 I was too young to ever catch the band in their heydey, which made the chance to see them perform live after all these years a can't miss opportunity. So I have no prior performances to compare, but based on what I witnessed on June 4th, the first night at Kings Theatre, the band were back and operating confidently with their new lease of life.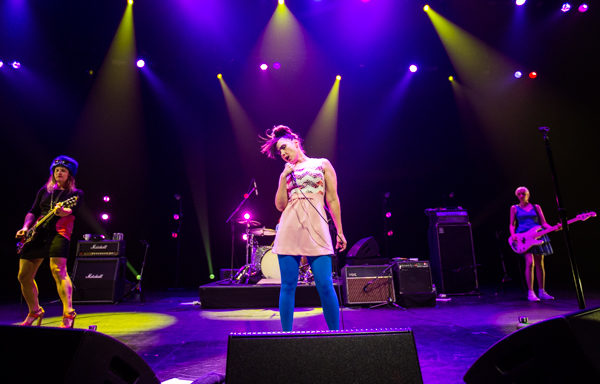 Frontwoman Kathleen Hanna was full on the passionate energy that you expect, tightly navigated through the 26-song setlist with her bandmates Kathi Wilcox, Tobi Vail and new guitarist Erica Dawn Lyle (filling in for original member Billy Karren). We were treated to quite a surprise with the legendary Joan Jett coming out to join the band on the fitting regular set closer "Rebel Girl," which had the sold out crowd at Kings going every bit as mental as you'd expect.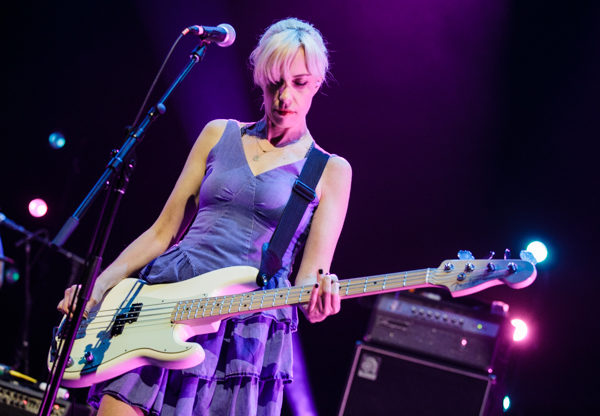 It was a hard moment to top but the band tried their best with not one, but two encores, with the finale of "Double Dare Ya," "Suck My Left One," and "For Tammy Rae," sending the crowd home blissfully happy.
Find a full gallery of photos posted along with the setlist below.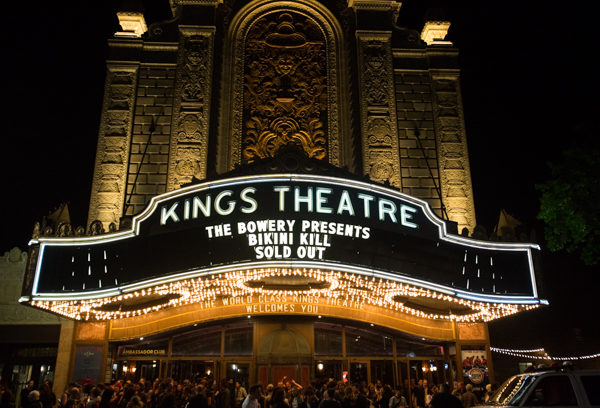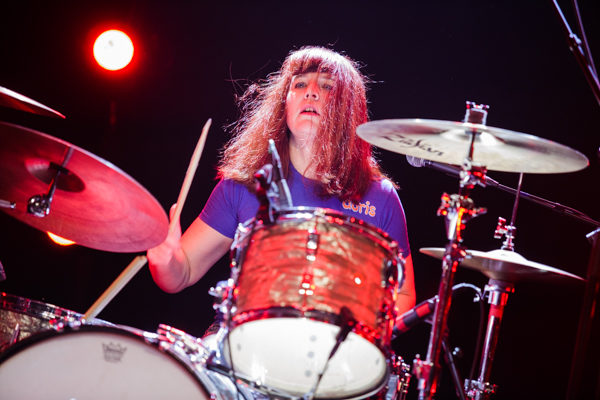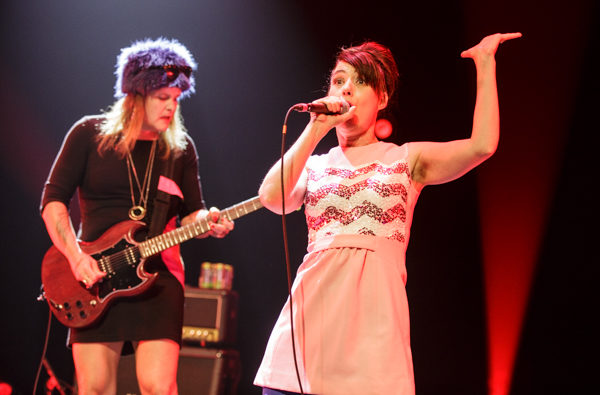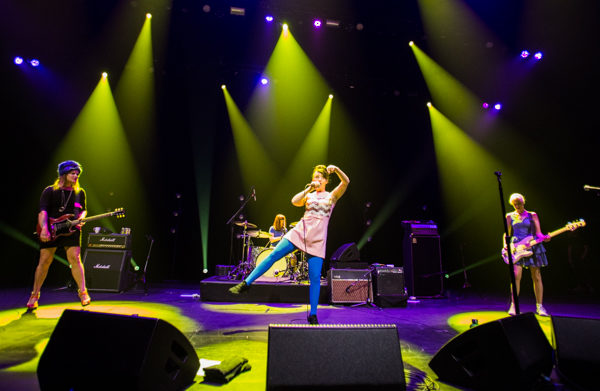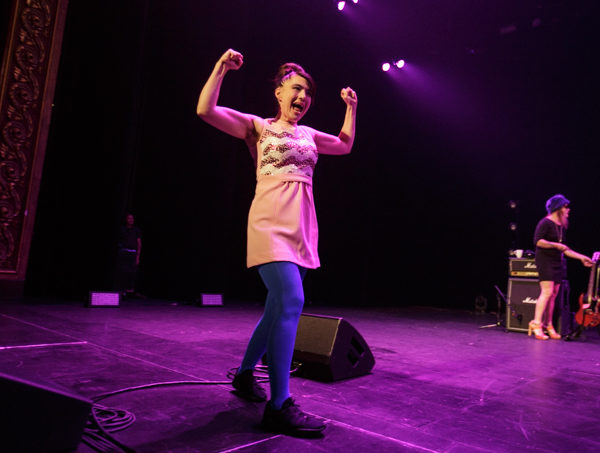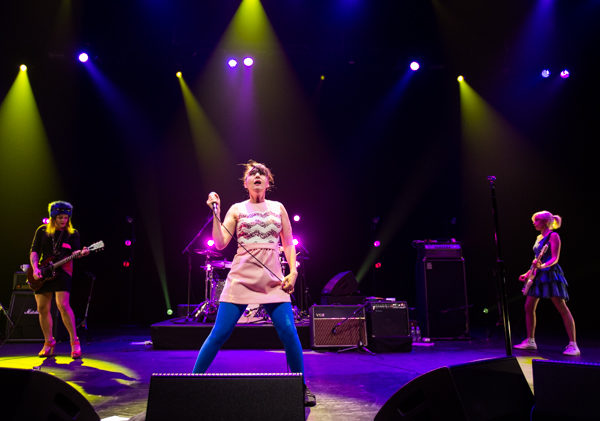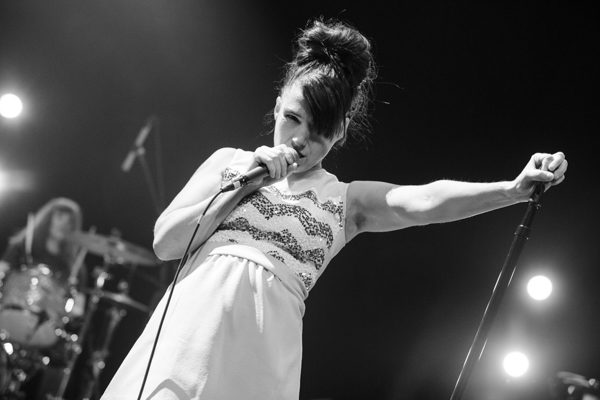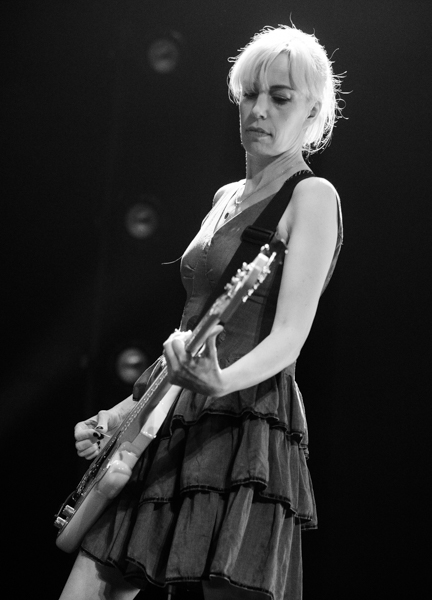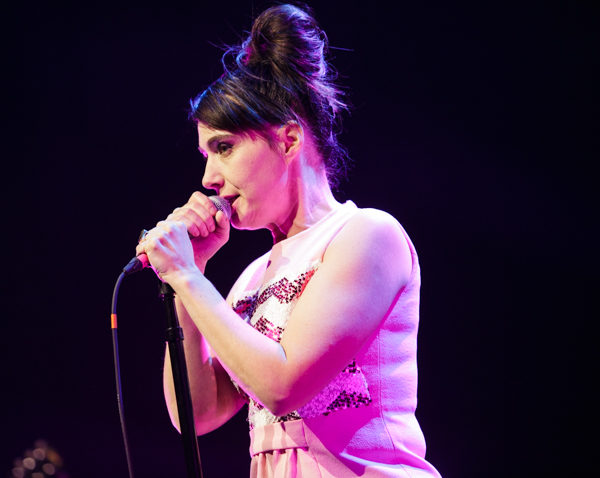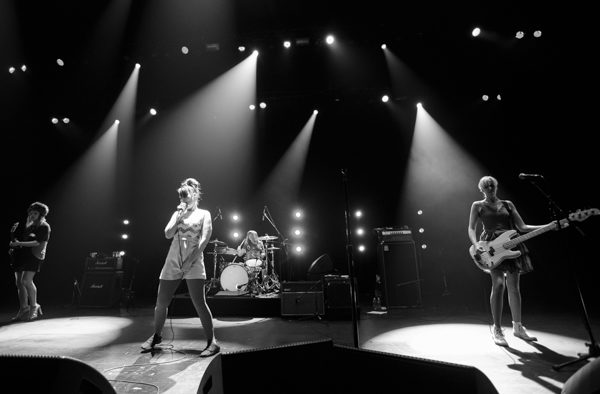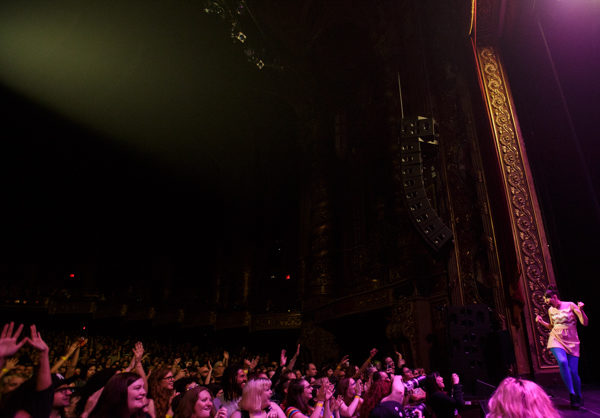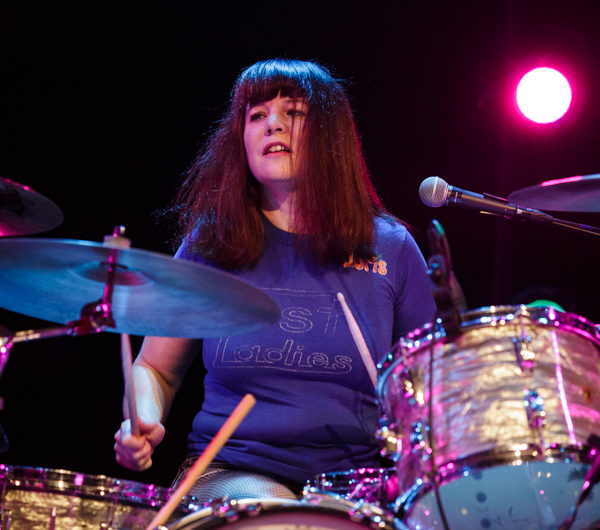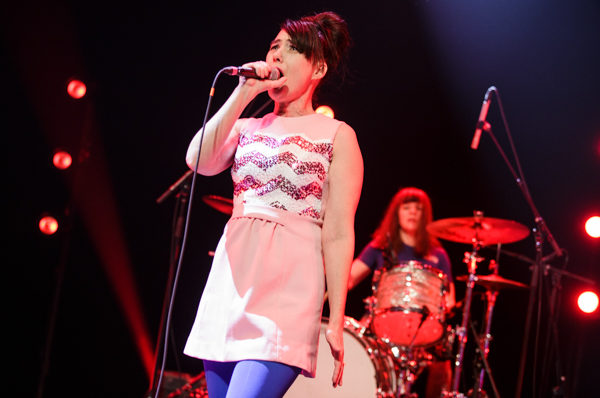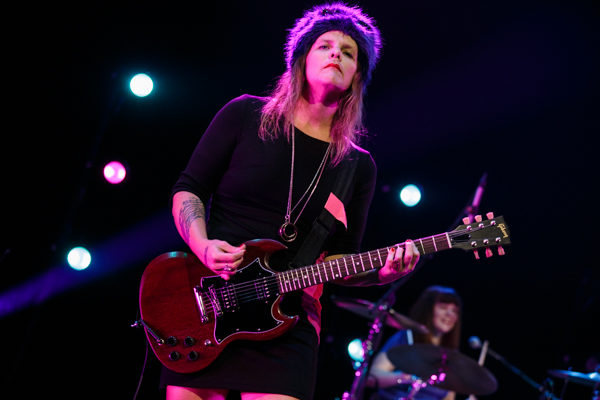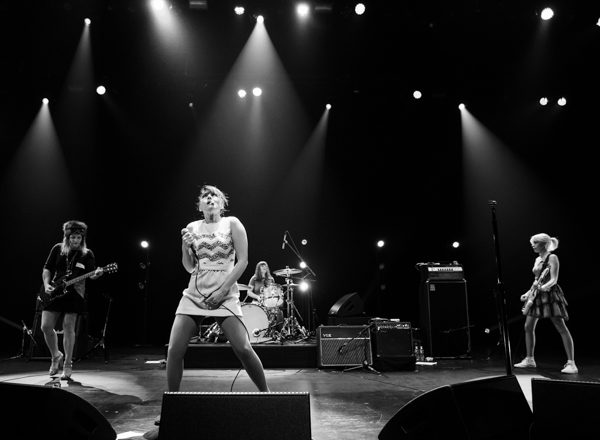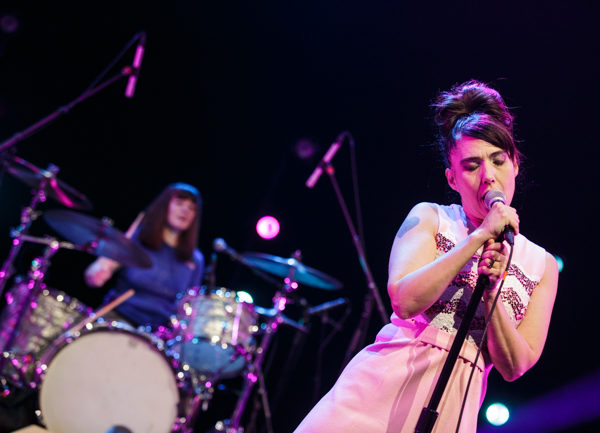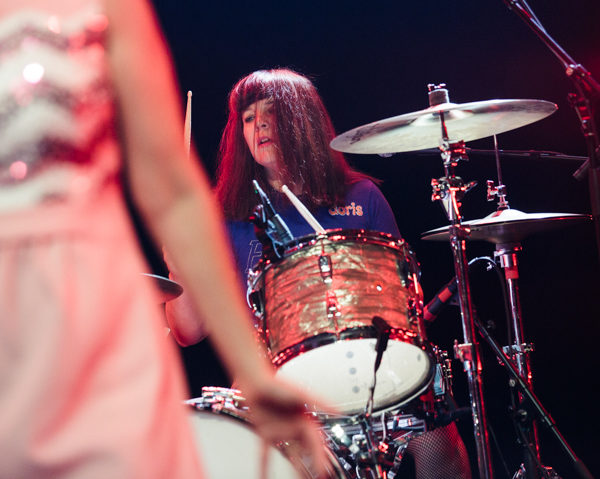 Bikini Kill setlist:
1. Carnival
2. Jigsaw Youth
3. New Radio
4. Don't Need You
5. Feels Blind
6. I Hate Danger
7. In Accordance to Natural Law
8. Demi Rep
9. Reject All American
10. Alien She
11. No Backrub
12. Sugar
13. Hamster Baby
14. Tell Me So
15. This Is Not a Test
16. Capri Pants
17. Resist Psychic Death
18. Outta Me
19. For Only
20. Distinct Complicity
21. Magnet
22. Lil' Red
23. Rebel Girl (with Joan Jett)
Encore:
24. Double Dare Ya
25. Suck My Left One
Encore 2:
26. For Tammy Rae