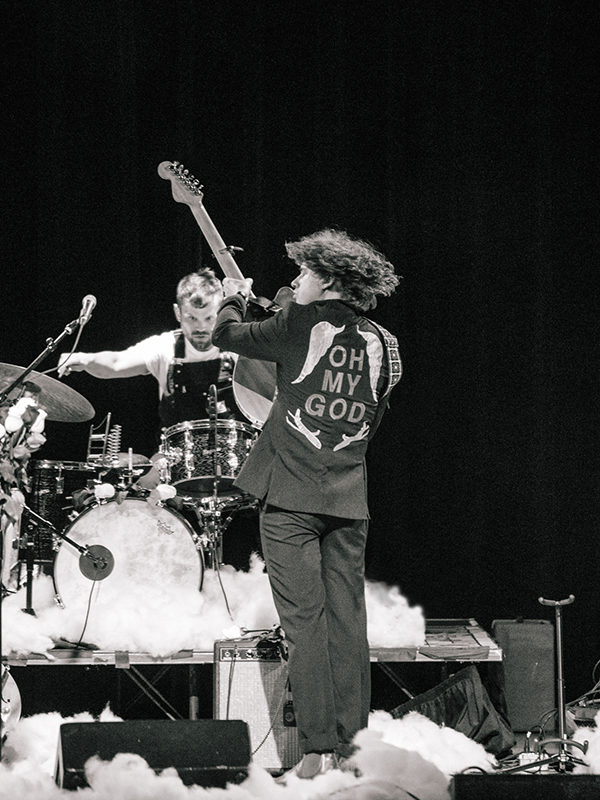 Earlier this year Kevin Morby released his latest album Oh MY God (via Dead Oceans) and has been on the road in support of the fantastic new album ever since its release back in April. On the last day of May, Morby returned back to New York City for one of his biggest headlining shows in the city to date at The Town Hall and along for the ride and kicking things off for the night was Sam Cohen, who is no stranger to Morby (but we'll get to that in a minute).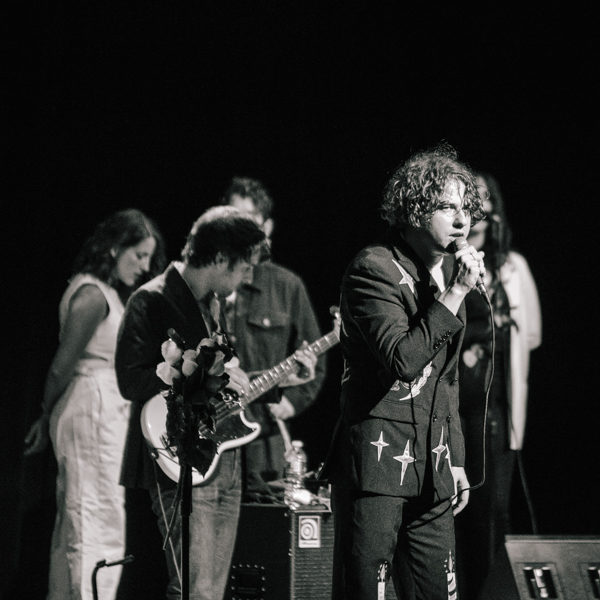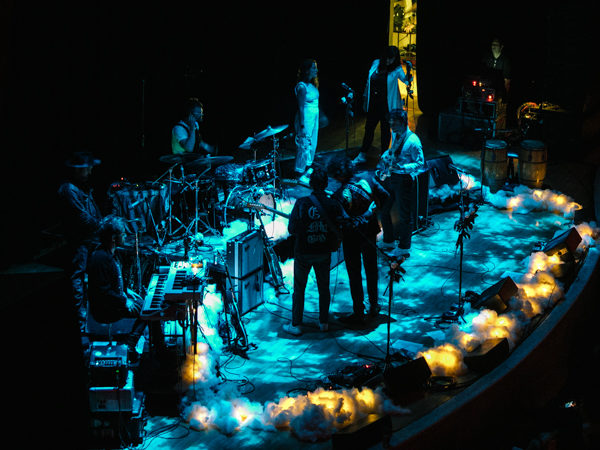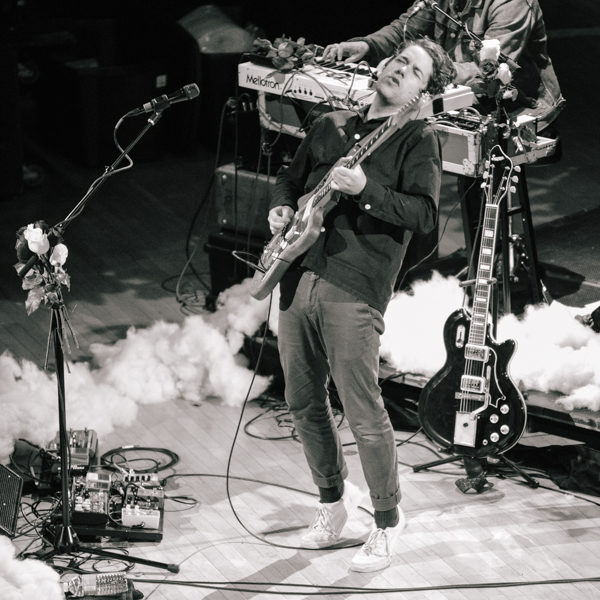 Sam Cohen
Earlier this year Sam Cohen released a new album The Future's Still Ringing In My Ears (via 30th Century Records) that has gone criminally unnoticed, so when I heard he was opening on this tour I was very excited for the chance to see him play these new songs live. Besides releasing his own music, Cohen does a lot of producing work and is one of the masterminds behind Morby's latest release of Oh My God as well as 2016's Singing Saw just to name a few. His 9-song set included one of the years best songs, "Spinning Love" that felt longer and more-jam filled than the recorded version, as well as Cool It opener "Let The Mountain Come to You" which was definitely not expected but definitely welcomed. His set was short yet potent and left the crowd wanting more. So fingers crossed he comes back for a proper headlining tour of his own.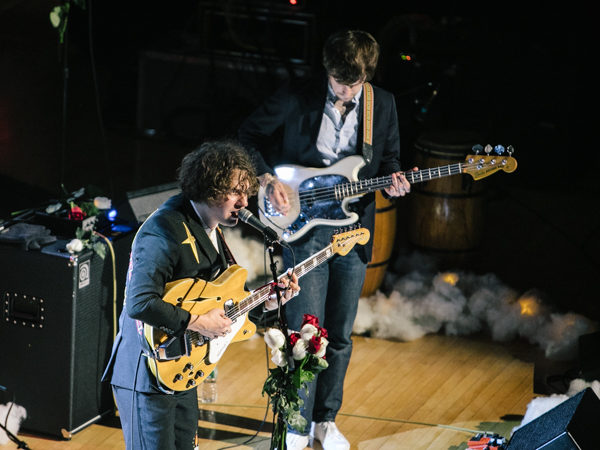 Kevin Morby
With this latest album and tour surrounding and supporting Oh My God, we see Morby taking the sound that he's been honing in on since Singing Saw & City Music and expanding upon it in many ways to create a much lusher and fuller sound that we've never seen from him before. Part of this expansion includes the reimagining of his live set, which finds Morby playing with a much larger touring band than he has ever toured with ever before. His band was stacked with talent that you could tell was having just as much fun playing the music as the fans were having watching them. At times, it felt like they were all just in their own little world and we were peeking in on a jam session of them just hanging out. It was pure, raw, and if anyone was nervous about playing at the venue, you couldn't tell at all.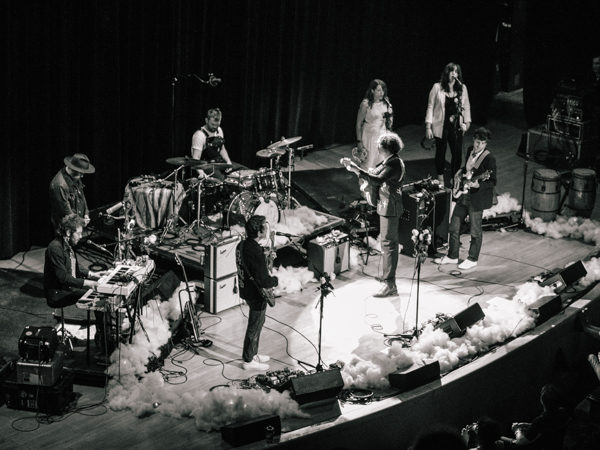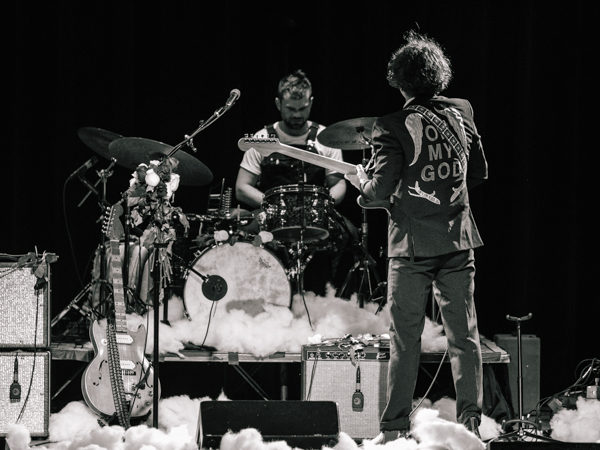 What made the night so special for me was getting to experience this new era of music for Morby. We were at his first show ever back in 2015 and have seen him countless times throughout the years since he's focused on his solo material, and it has been truly amazing to see the progression of not only his music but the live show itself. In its earliest stages, it was just him and then Meg Duffy got added into the mix, and slowly but surely his band got built out with ever tour and album release. Getting to experience and see his band fill the stage at Town Hall was amazing knowing where his shows started from, especially knowing how relentless his touring schedule is.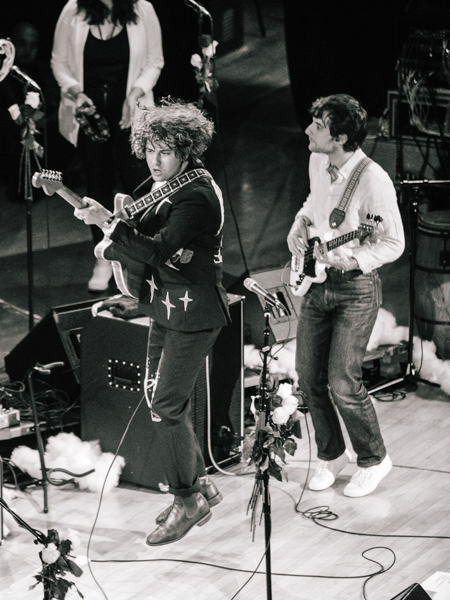 Within the first listen of the latest album, I was worried that some of these newer songs wouldn't translate live and boy was I wrong – these songs shine live even better than I could have ever imagined.  What's even more impressive is that with the expanded band, older songs felt fresh and new and were breathing new life and energy. Now, this isn't to say those songs needed any improvement (because they were pretty perfect as-is), but the added richness of backup vocals, keyboard player, bongos, and saxophone changes everything. Having Cohen play on some of the songs he helped produce is also a smart move, as Cohen knows just where within certain songs to really push the limits of the constraints of the original songs without pushing them too far. This idea was especially felt on "Dry Your Eyes" off of City Music, which Morby dedicated to the late Richard Swift before jumping into the song. On the album (which Swift produced), the song took an interesting approach with placing all guitar elements left and vocals right within the song mix, so in any live setting, the song will sound different. But, here is where the band took the song and elevated it to another level by expanding upon what was recorded and adding in more jams that would have made Swift very proud.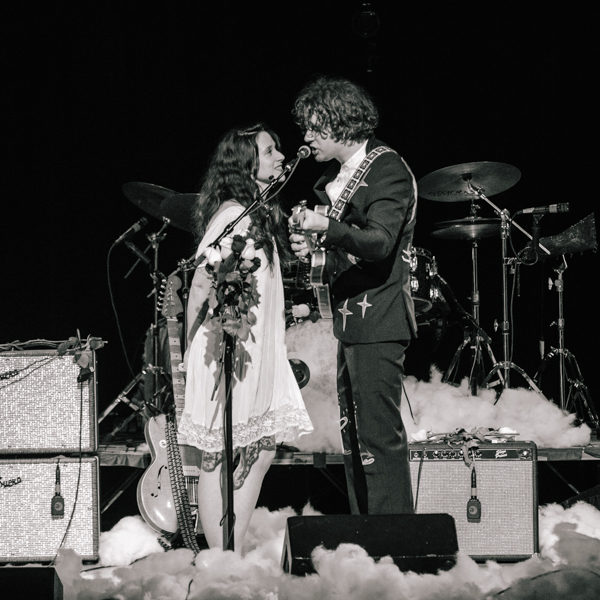 As is with any large show, there is always some sort of special guest feature and Morby didn't disappoint with his choice for this one. During fan favorite "Beautiful Strangers," Katie Crutchfield (aka, Waxahatchie and Morby's girlfriend) emerged from backstage and performed the song with Morby as a duet which was absolutely stunning. They traded verses and then sang together smiling at each other which while was special for them, it was just as special for us in the audience getting to hear her vocals over his song.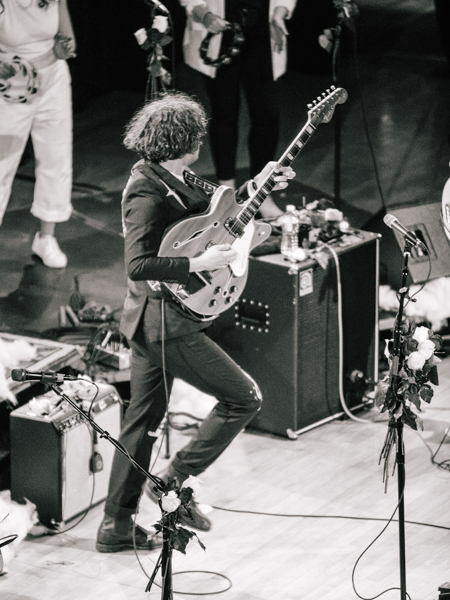 Several times throughout the show Morby told the audience he never would have thought he would ever play at the venue, yet he sounded like he's played there his whole life.  The masterful 17-song set was filled with everything you would want to hear: new songs, old songs, old songs re-imagined with the live band, and one-off's that you've come to know and love. The set closed with "Harlem River," a classic cut from 2013's album of the same name that actually had people in the crowd cheering and chanting for the song. Don't think I ever imagined I would ever see or hear that, but after the show Morby delivered, it was totally valid. This new tour was so good that it had me wanting a "Live from Town Hall with Kevin Morby" album, so do yourself and go see this tour if you can because you won't be sorry.
Find a full gallery of photos posted below, along with the setlist from Sam Cohen and Kevin Morby.
Sam Cohen: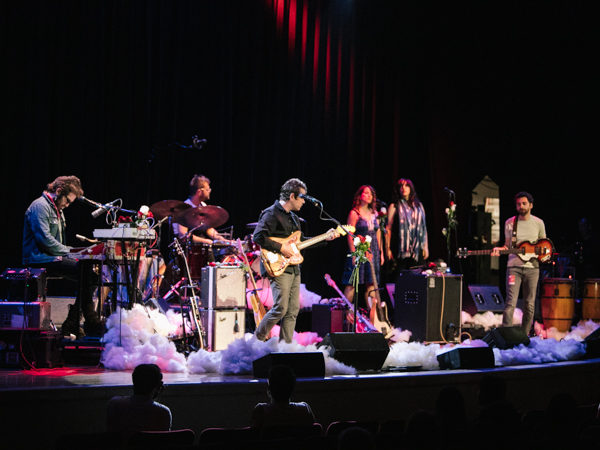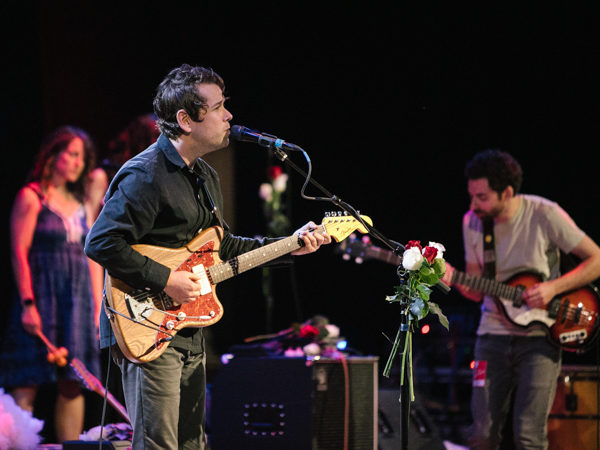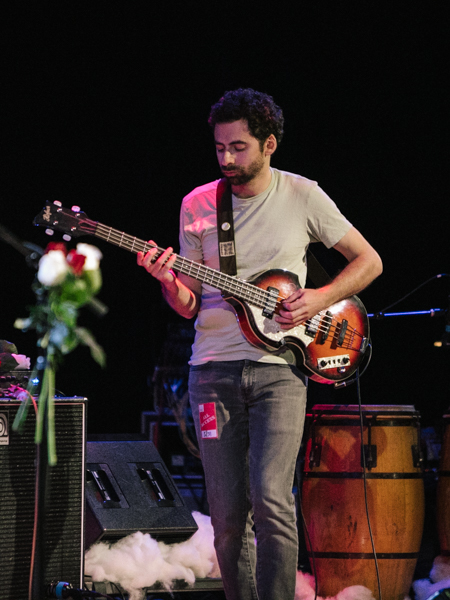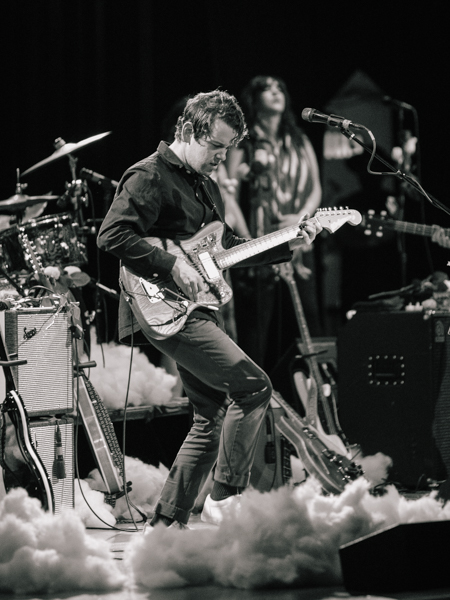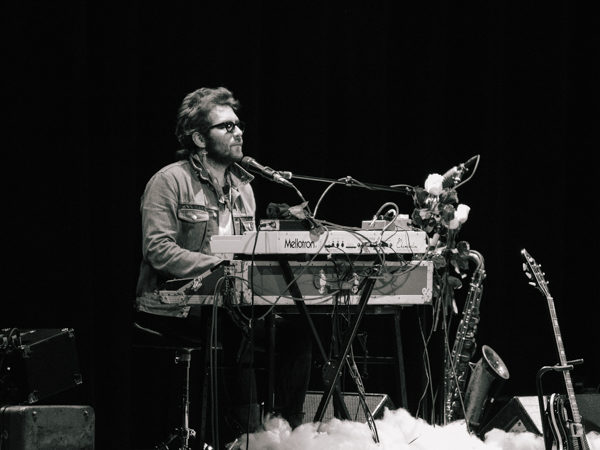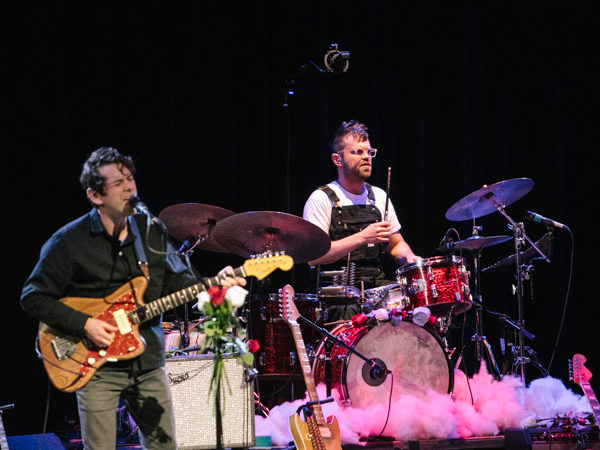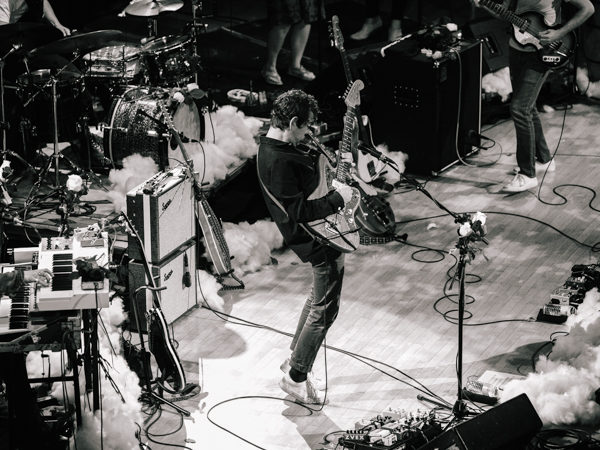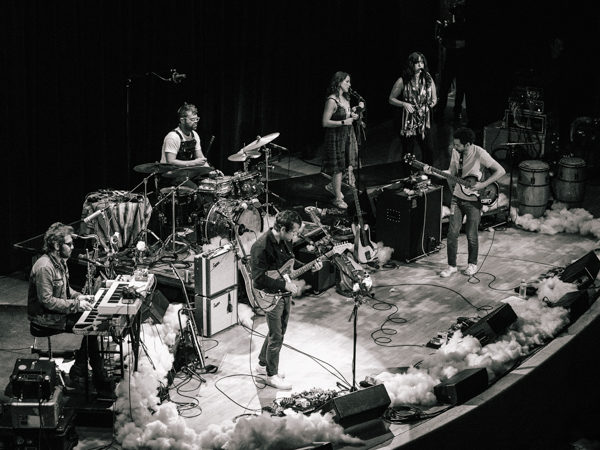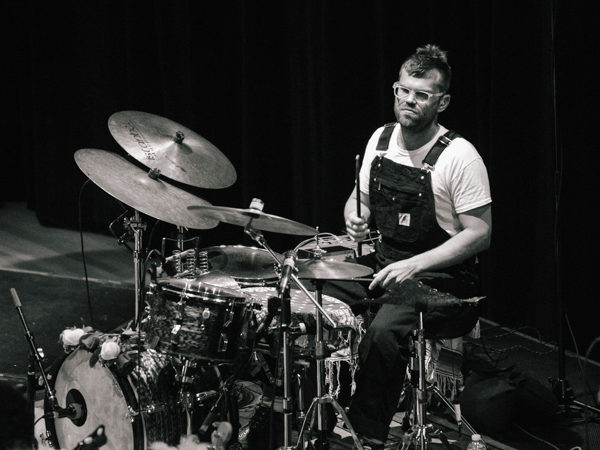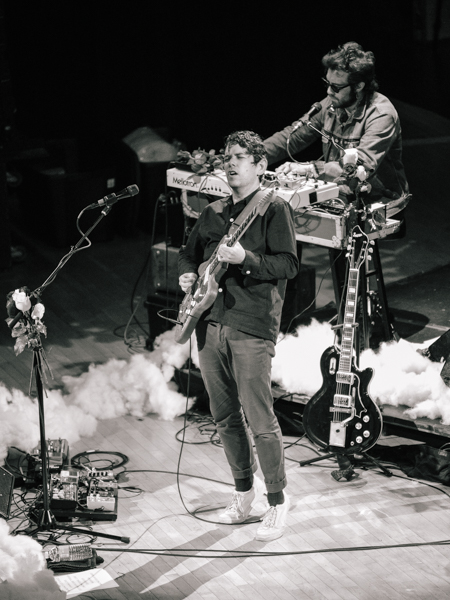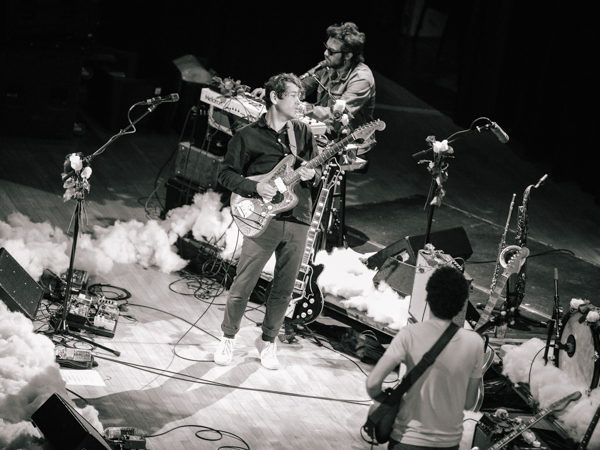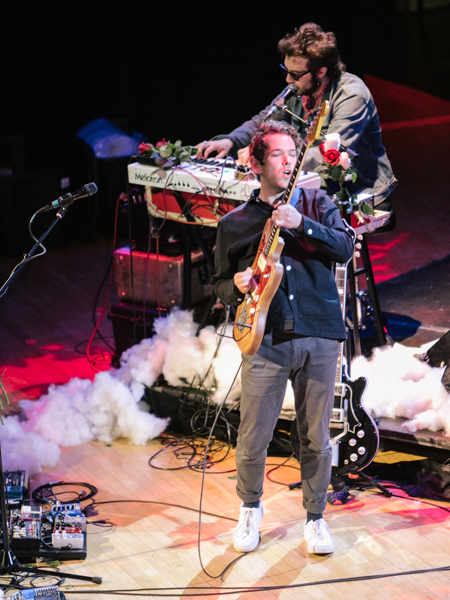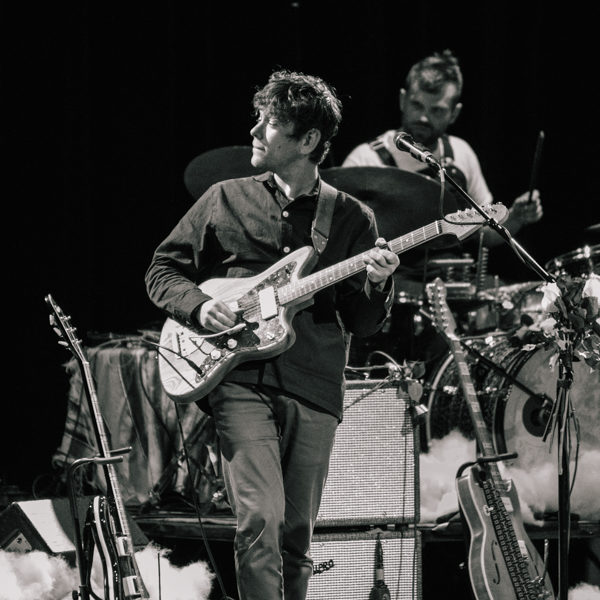 Sam Cohen Setlist:
1. Man on Fire
2. I Can't Lose
3. Something's Got a Hold On Me
4. Spinning Love
5. Let The Sun Come Through
6. Unconditional Love
7. Dead Rider
8. Let the Mountain Come to You
9. Waiting For My Baby
Kevin Morby: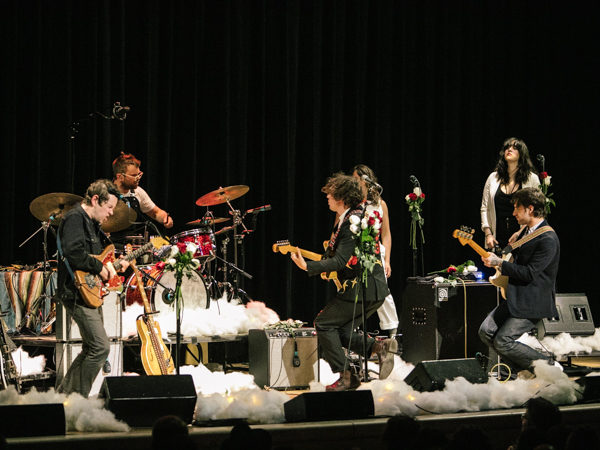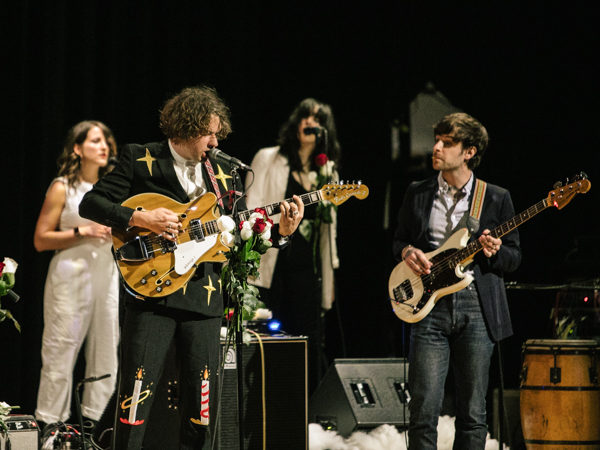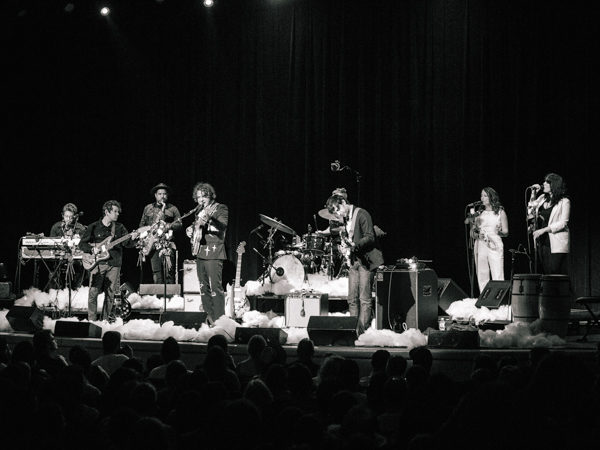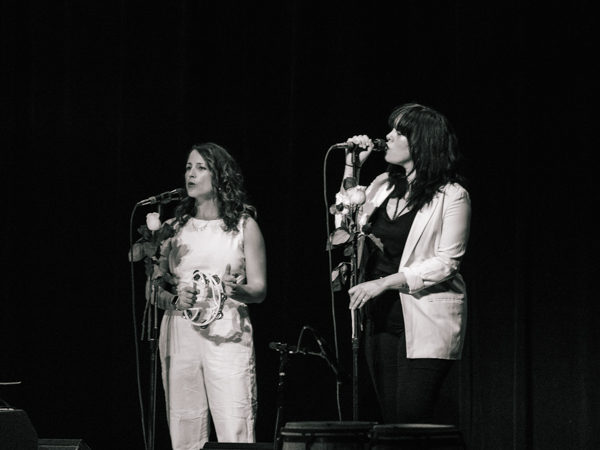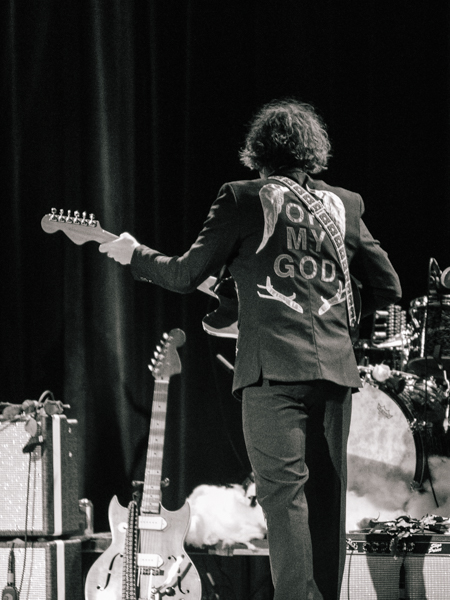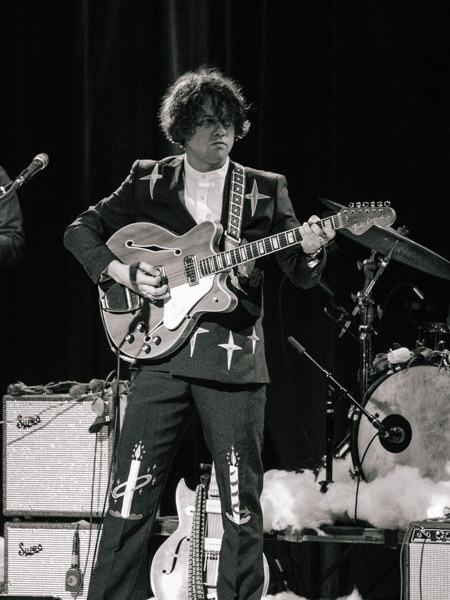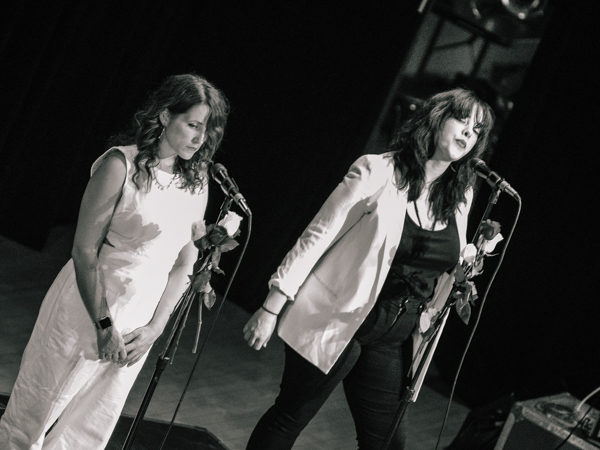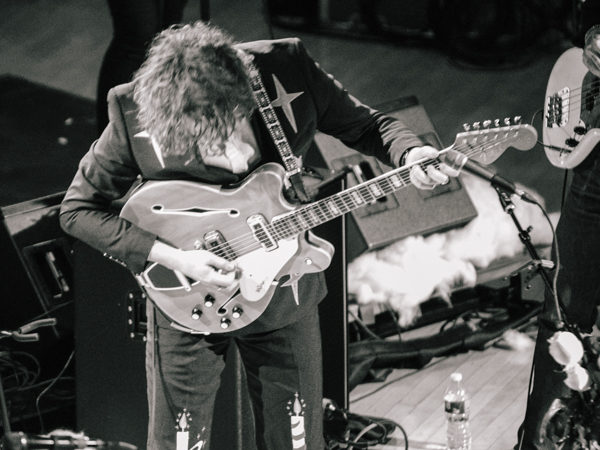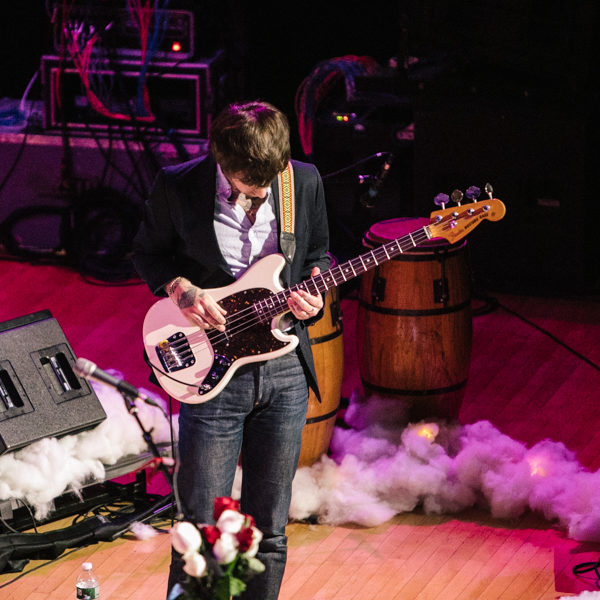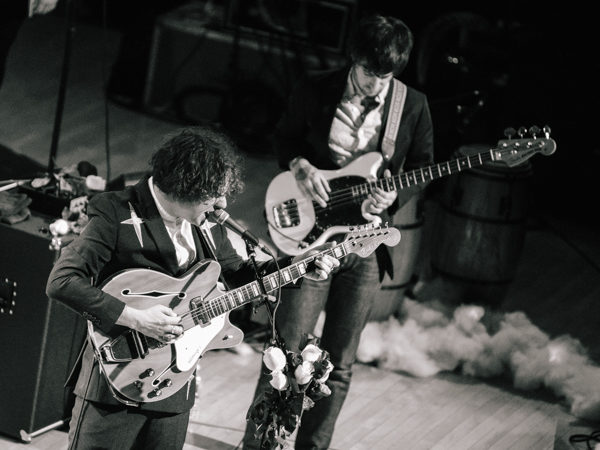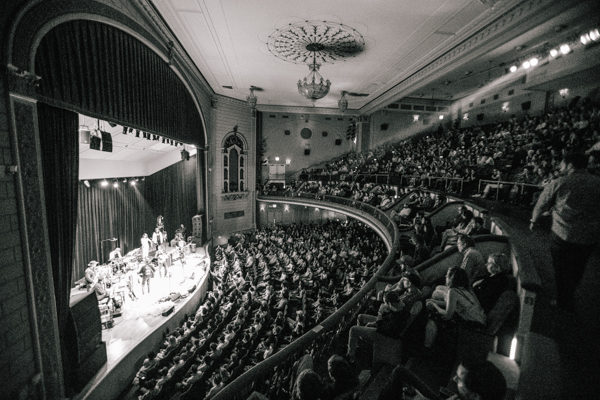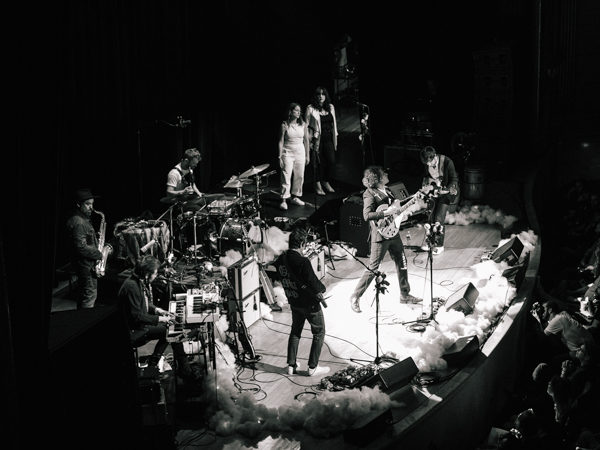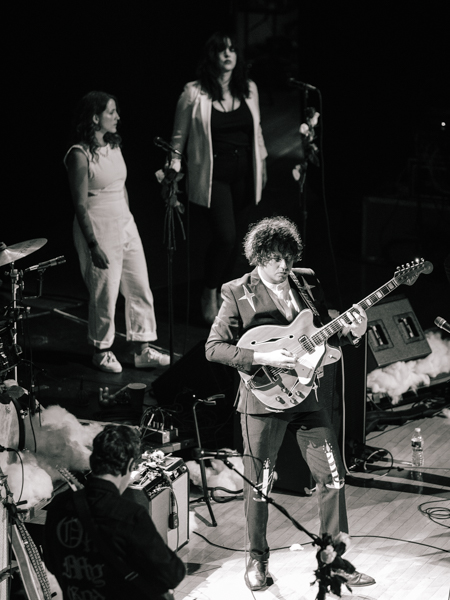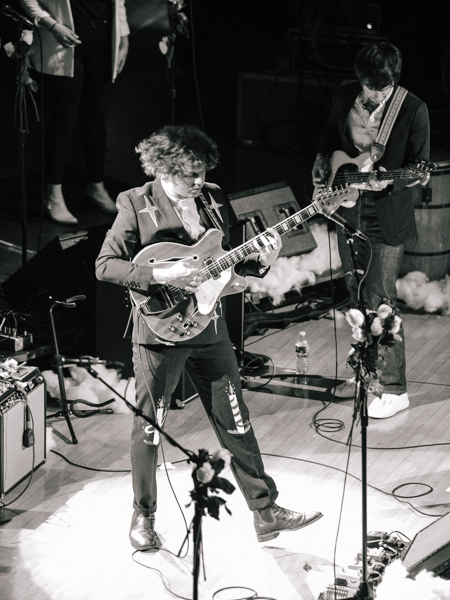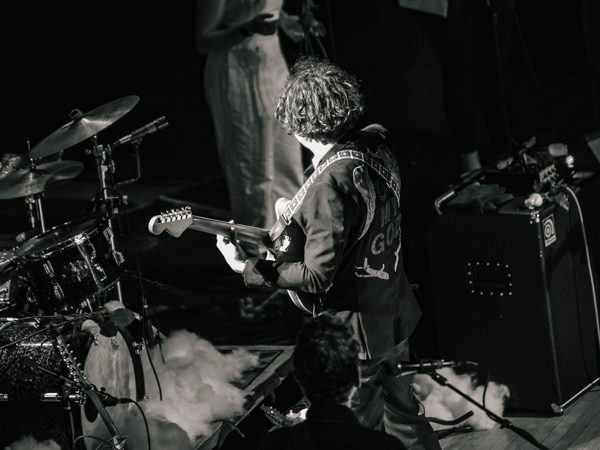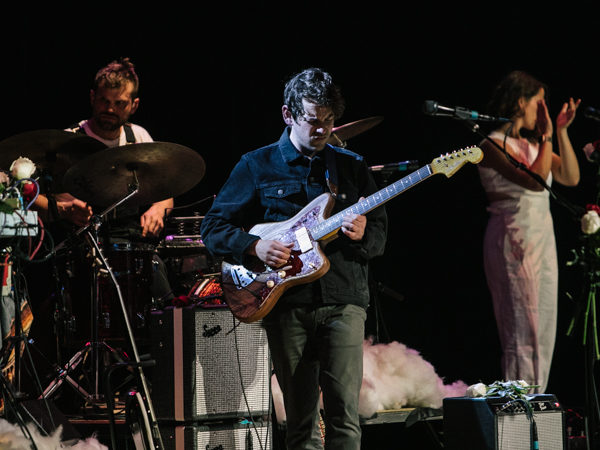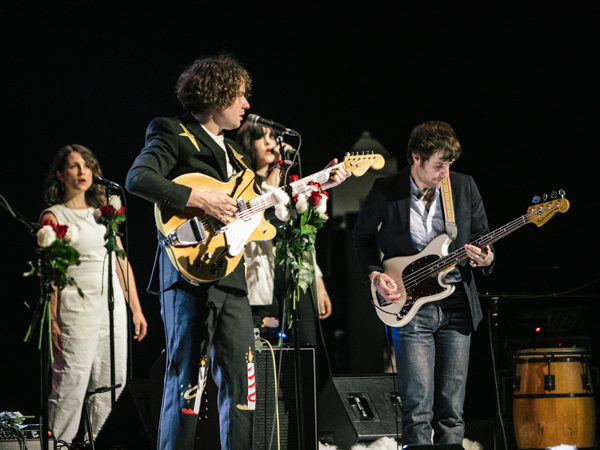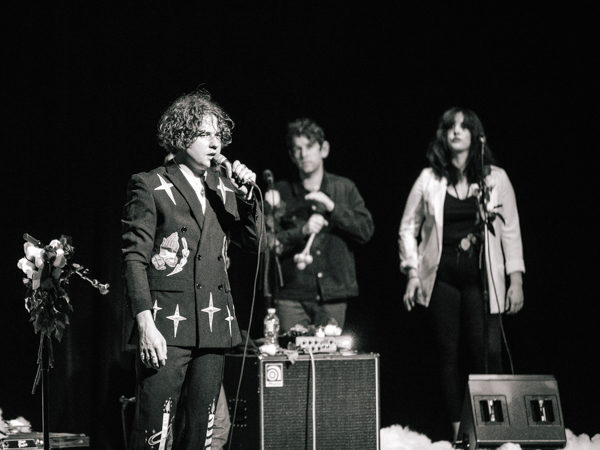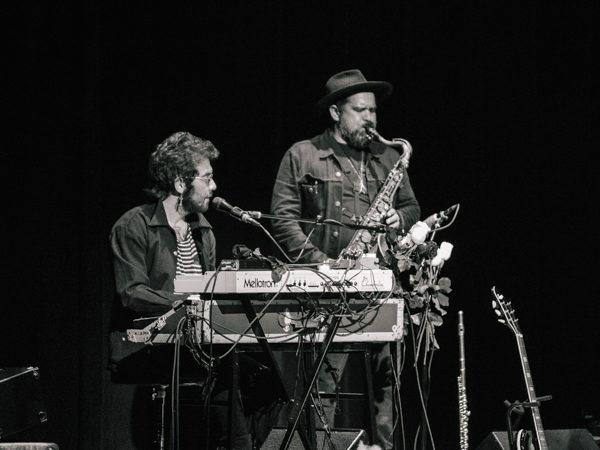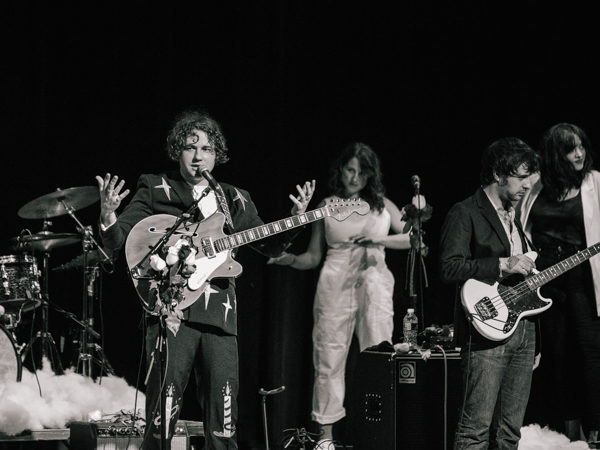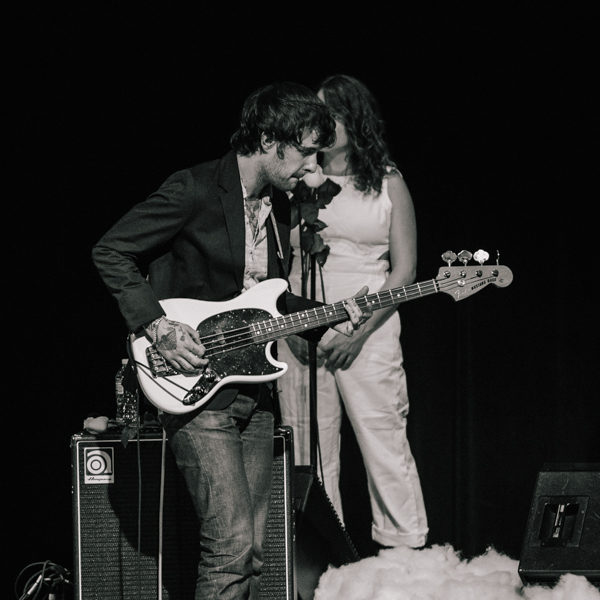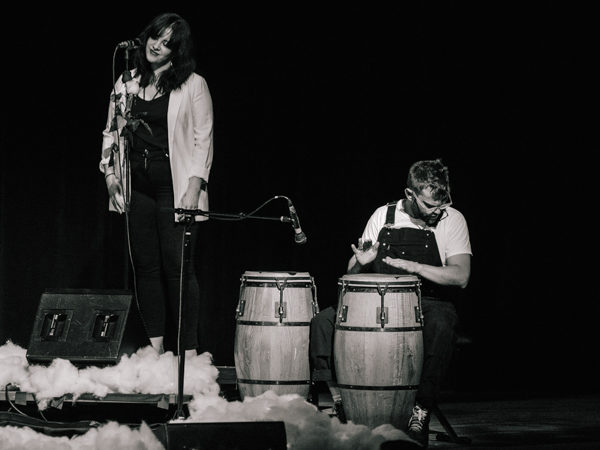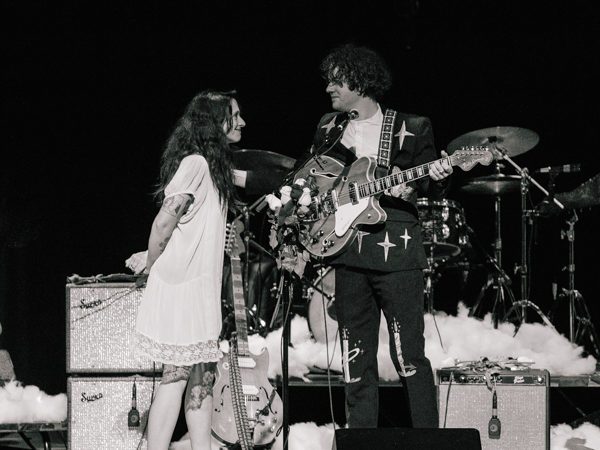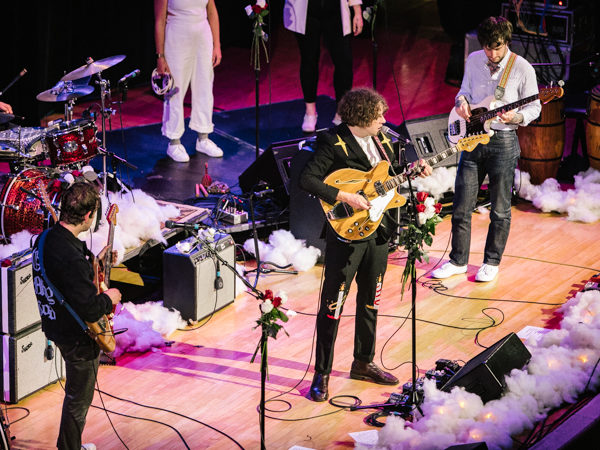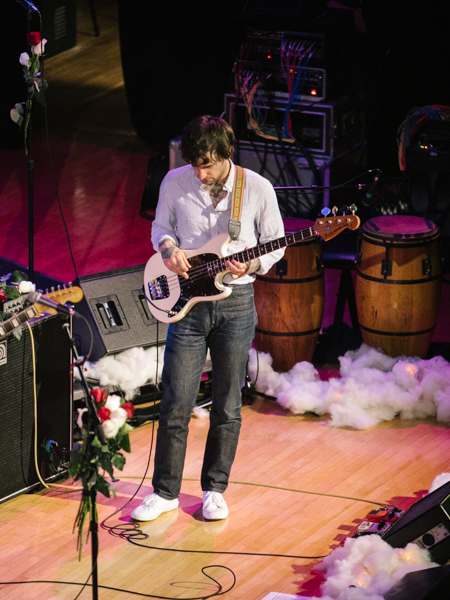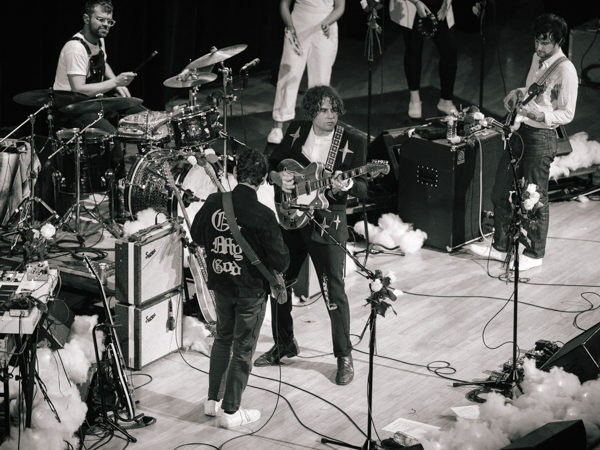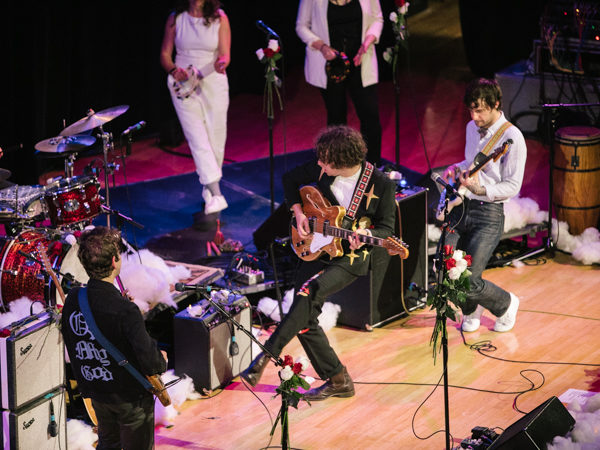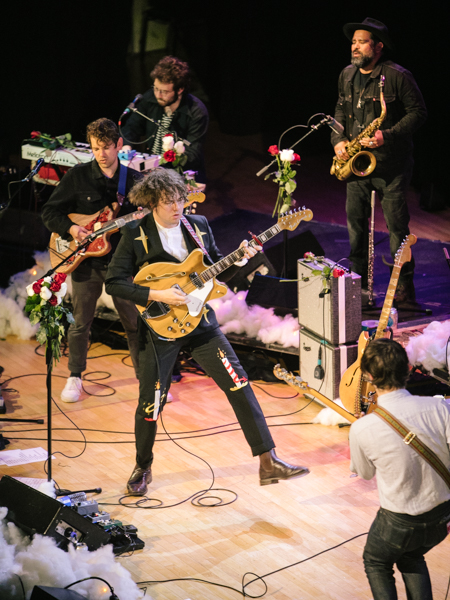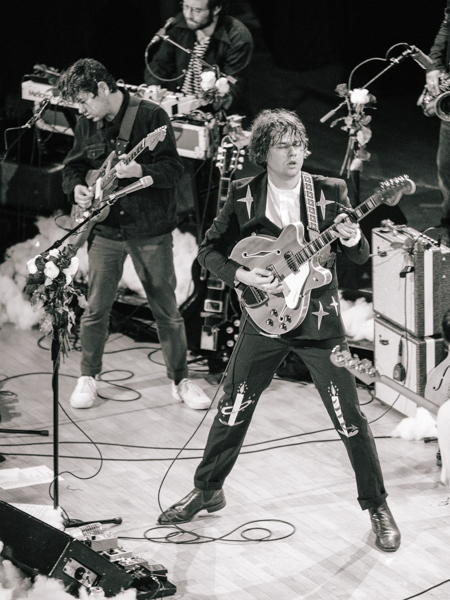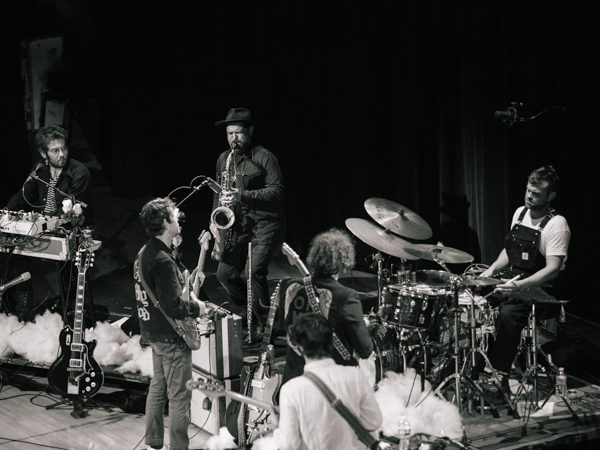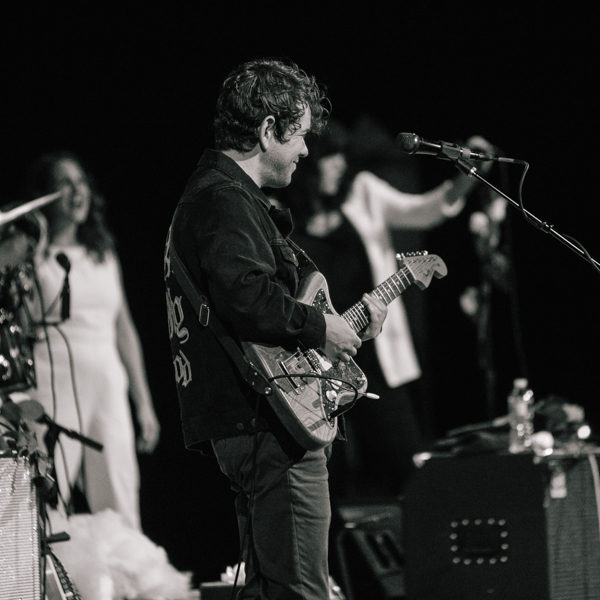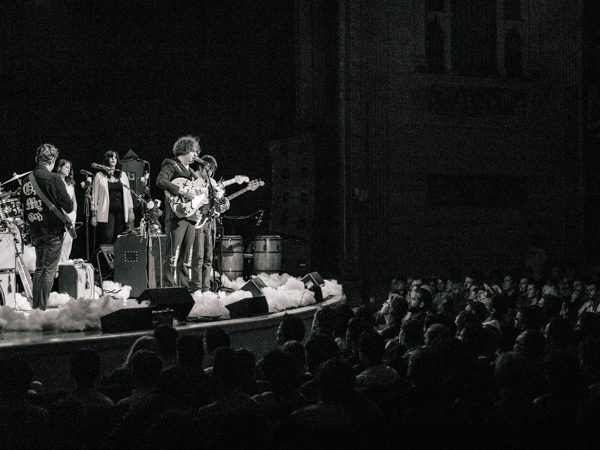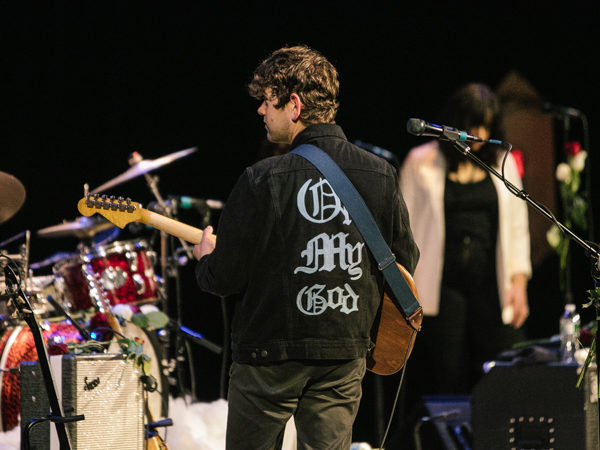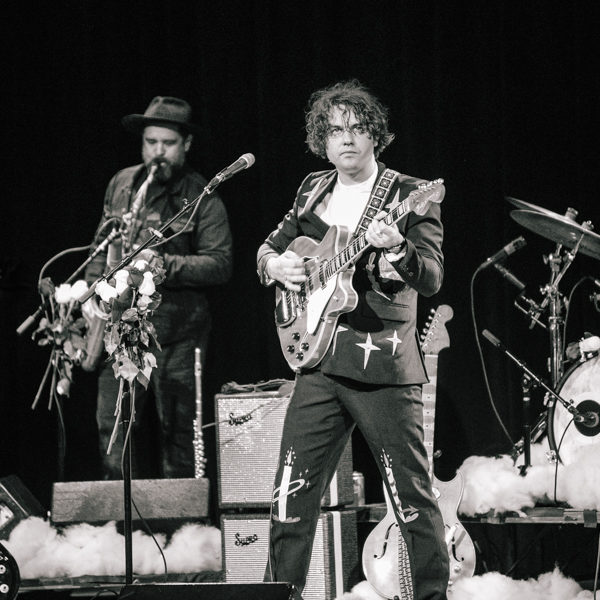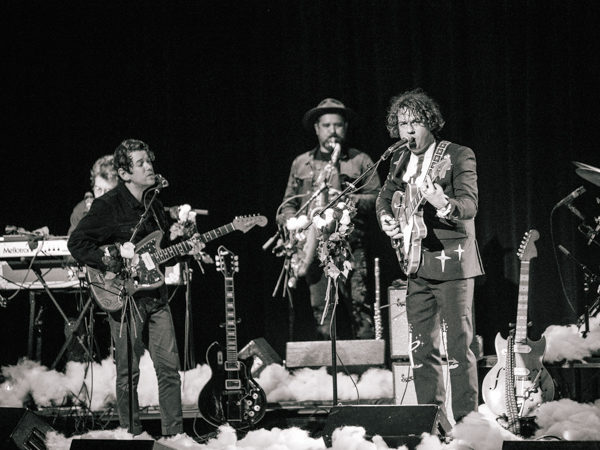 Kevin Morby Setlist:
1. Congratulations
2. Hail Mary
3. Savannah
4. Oh My God
5. OMG Rock n Roll
6. Seven Devils
7. No Halo
8. O Behold
9. Nothing Sacred / All Things Wild
10. Beautiful Strangers (with Katie Crutchfied)
11. City Music
12. Dry Your Eyes
13. I Have Been to the Mountain
14. Cut Me Down
15. Dorothy
Encore Break:
16. Parade
17. Harlem River