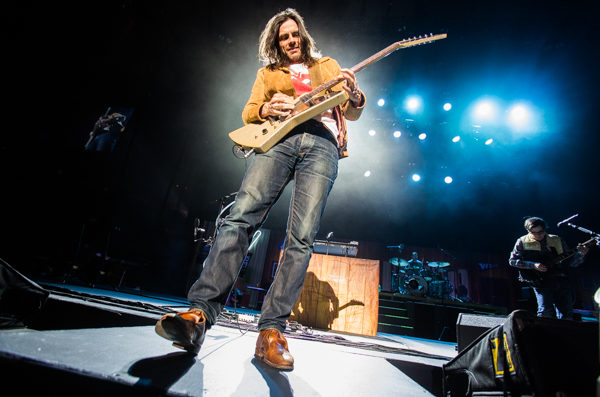 Weezer and Pixies have been touring with each other since last summer (we caught them at PNC Bank Arts Center in July) and have brought the tour into 2019, with a big time stop in New York last night at a packed Madison Square Garden.
Weezer has kept plenty busy this year, following the release of their cover albums The Teal Album as well as their new album The Black Album, not to mention a pretty big sketch on SNL during the Holiday season. Meanwhile, last year saw the Pixies released their reissue of Come On Pilgrim and Surfer Rosa, which brought them to Brooklyn for a three-night run when they performed both albums at Brooklyn Steel back in November.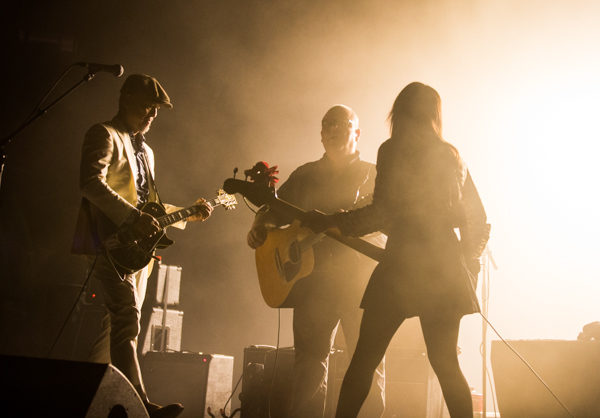 Pixies started their set last night extremely strong, with two of their biggest hits "Here Comes Your Man" and "Where Is My Mind?" placed into the first three songs of the set. They always deliver the goods live but seemed to be on a particularly strong wavelength last night, where their 16-song set received a well-deserved standing ovation.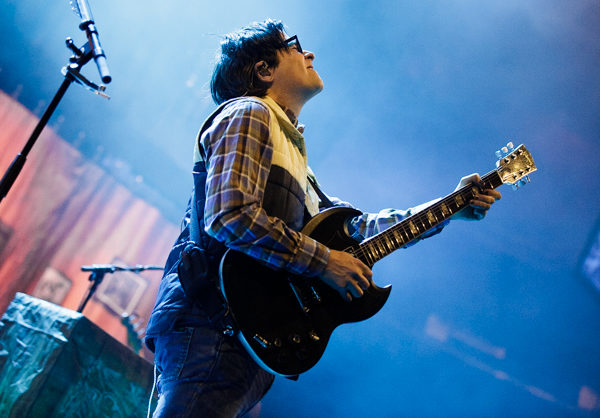 Although Weezer are touring in support of The Black Album, only one song ("Can't Knock the Hustle") was played from it, smartly leaving plenty of room on the set list for older favorites mainly pulled off of The Blue Album. While Matt Damon and Leslie Jones can continue to argue for all of us about how we feel about old and new Weezer, the band seem to know what fans really want and delivered all of the expected favorites like "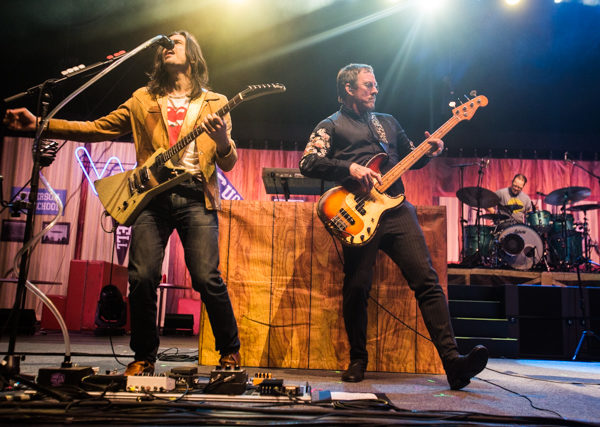 "Say It Ain't So," "El Scorcho," and "Hash Pipe," some more recent new favorites like "Perfect Situation," "Pork and Beans," and of course their covers of Toto's "Africa," as well as A-Ha's "Take On Me" and the first live performance of their cover of TLC's "No Scrubs" that Rivers performed solo in the middle of The Garden, following an acoustic performance of "Island in the Sun."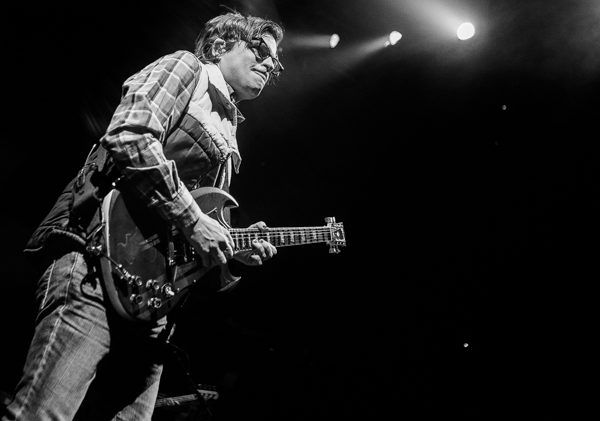 With the strict 11 p.m. curfew, the band didn't waste any time and chugged along giving us yet another memorable live performance that proves that despite what you think of their new efforts, they still know how to deliver the goods live.
Find a full gallery of photos of both Pixies and Weezer's performances below, along with their setlists.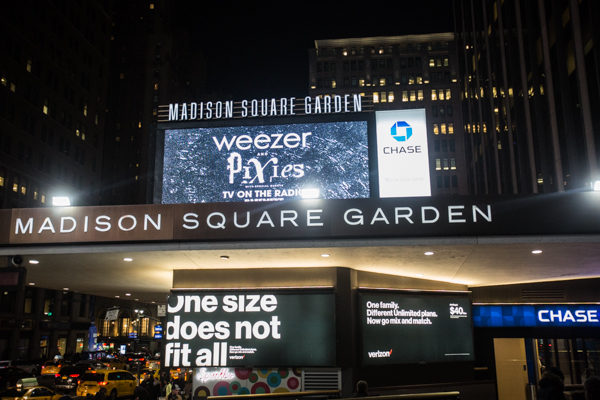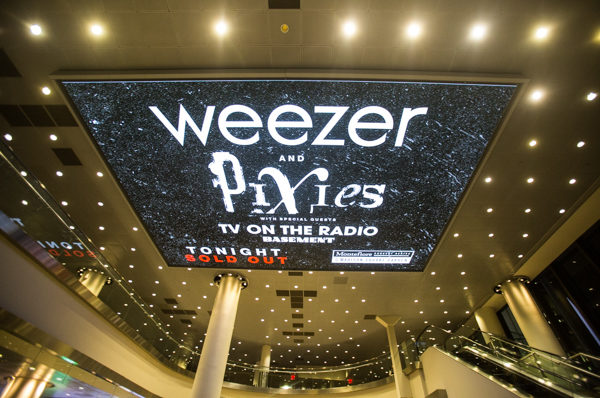 Pixies: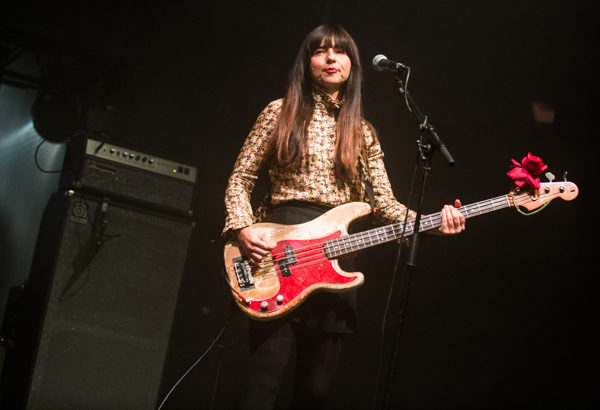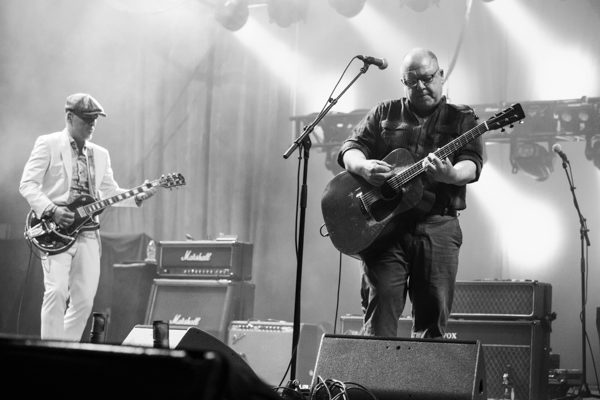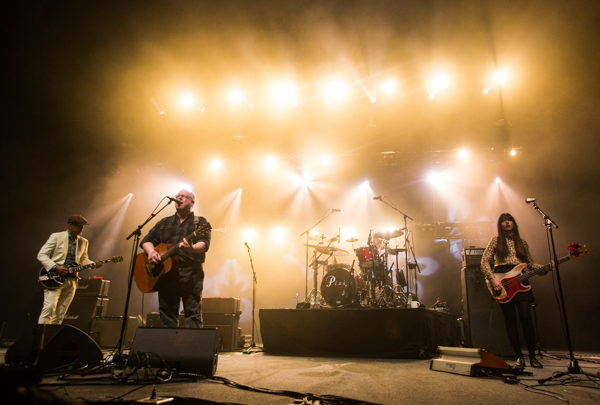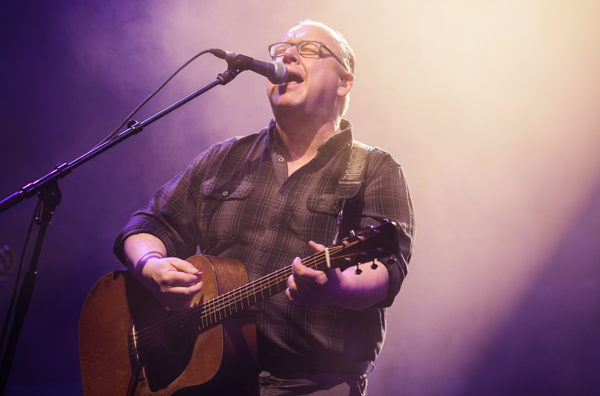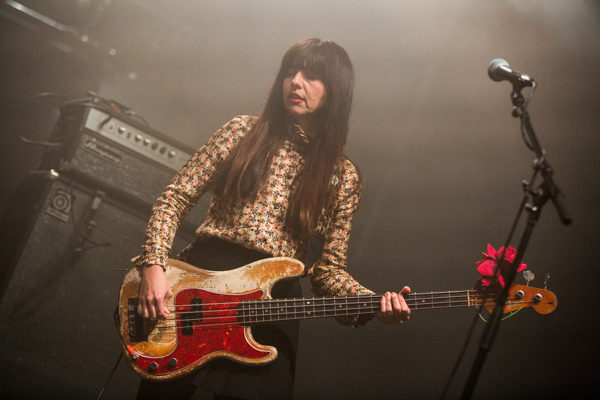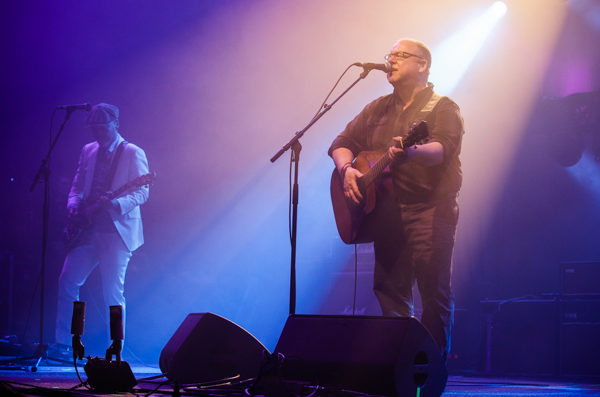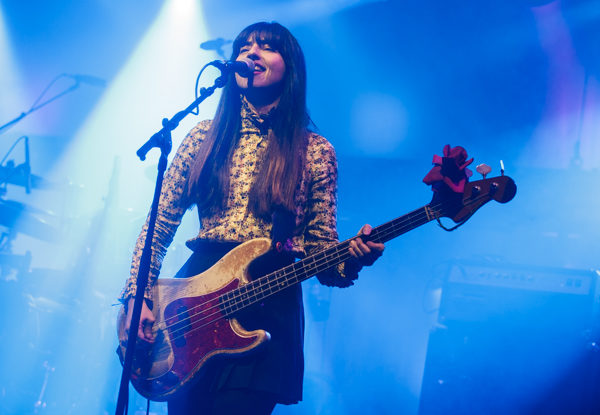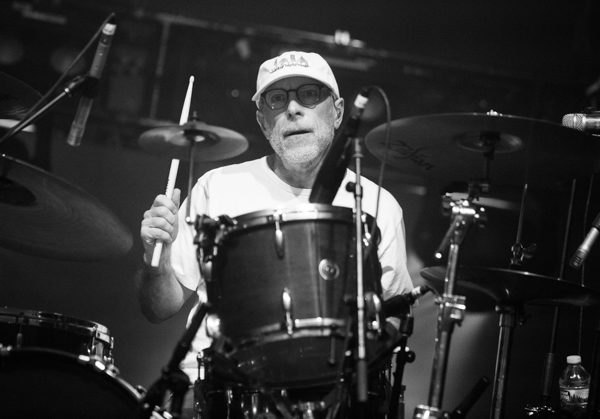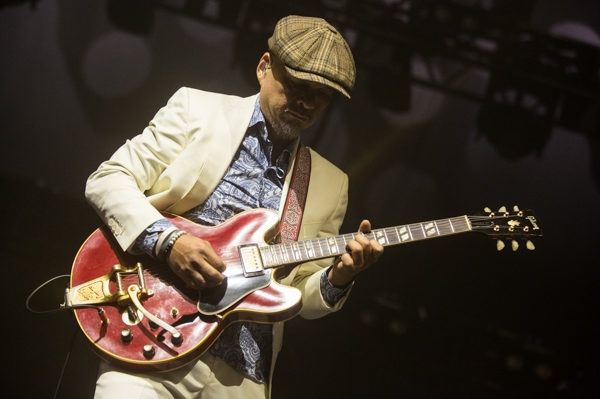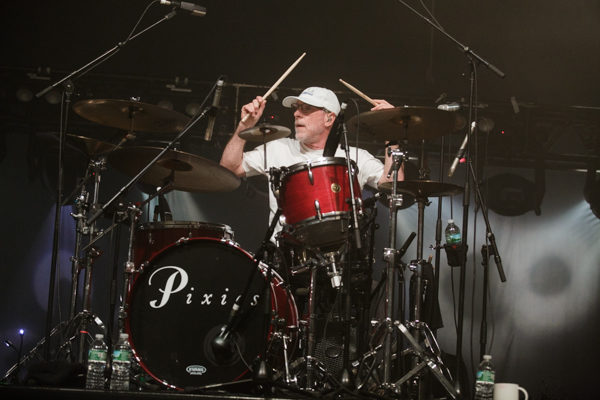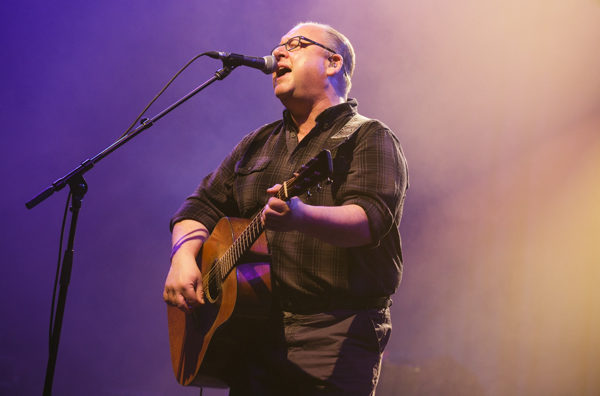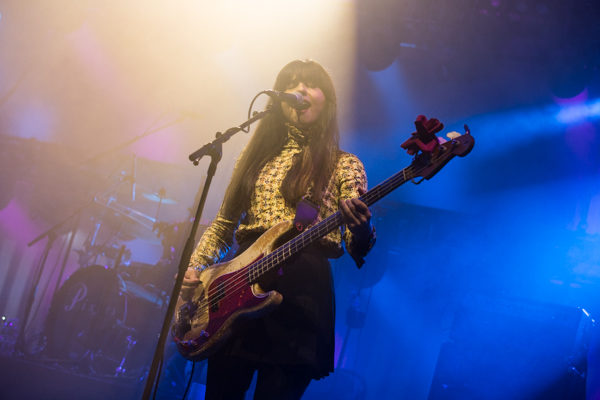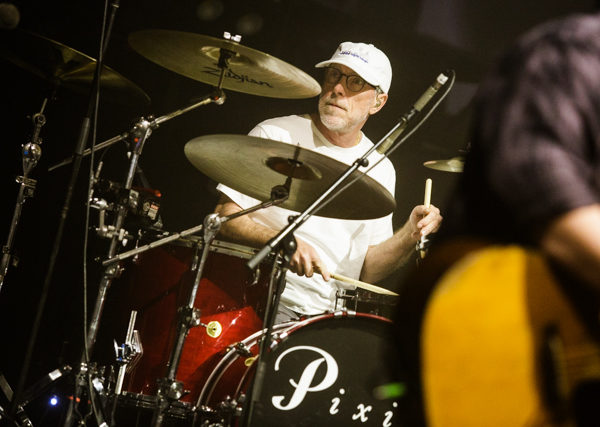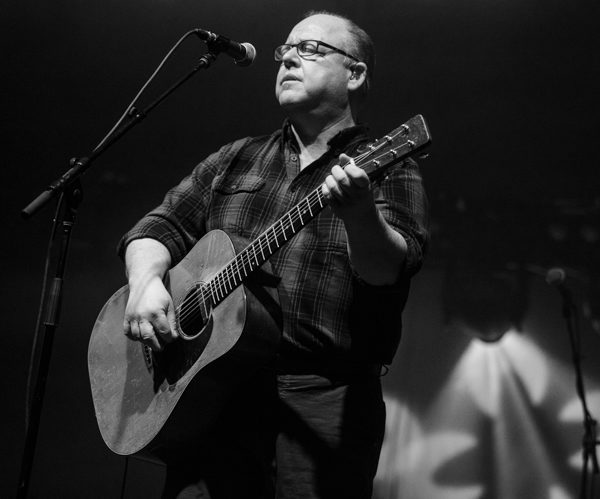 Pixies setlist:
1. Nimrod's Son
2. Here Comes Your Man
3. Where Is My Mind?
4. Death Horizon
5. Motorway to Roswell
6. Gouge Away
7. Classic Masher
8. Monkey Gone to Heaven
9. Gigantic
10. Rock Music
11. Isla de Encanta
12. In the Witching Hour
13. Caribou
14. Hey
15. Winterlong (Neil Young cover)
16. Vamos
Weezer: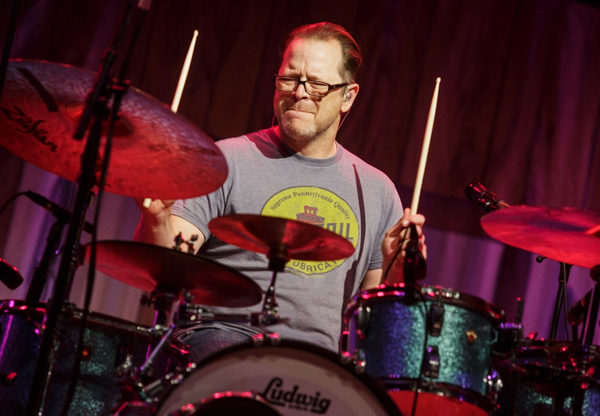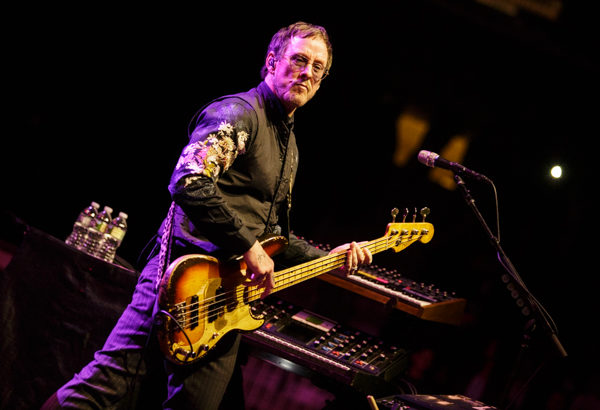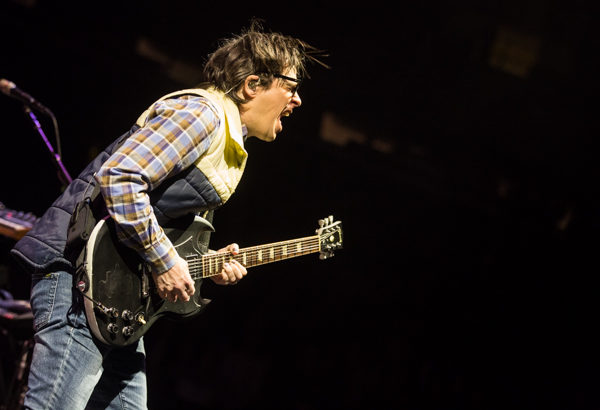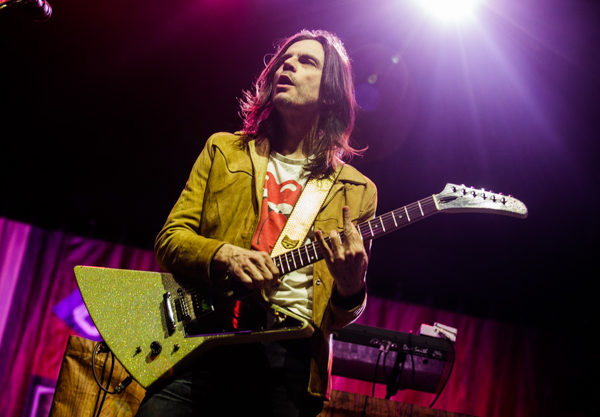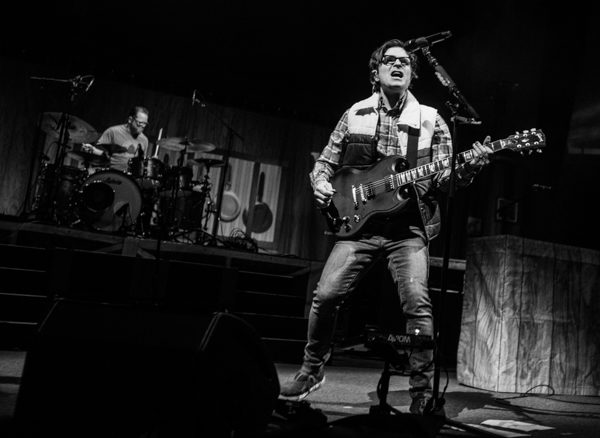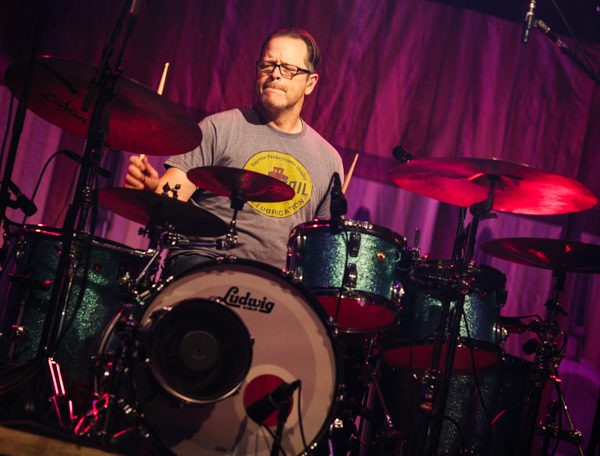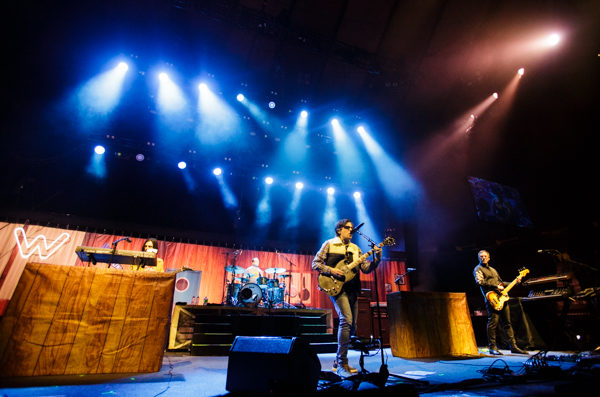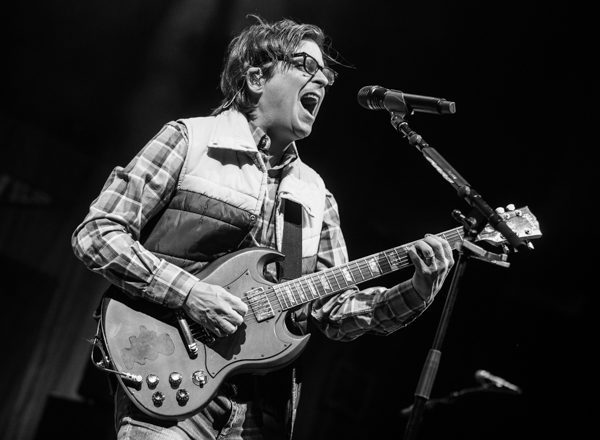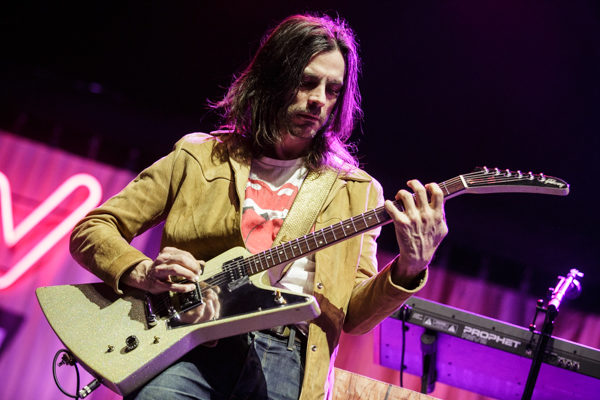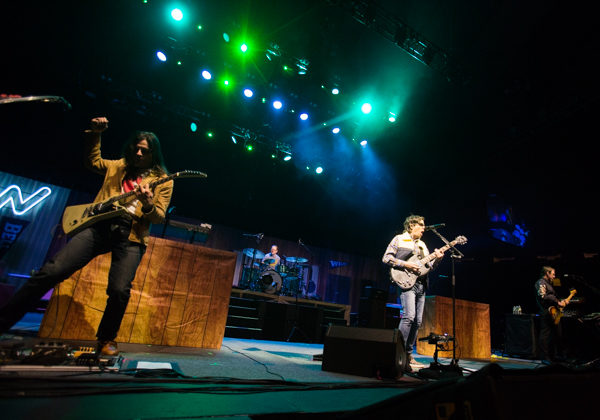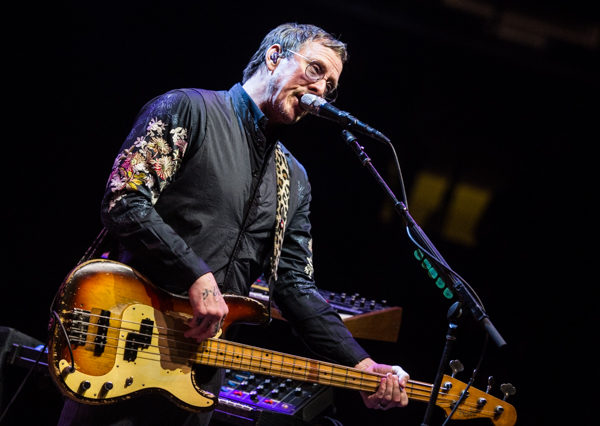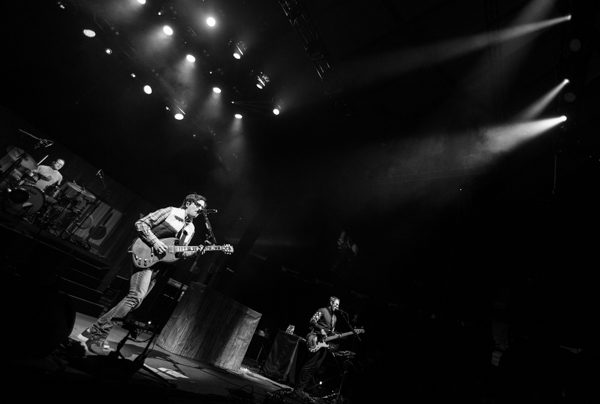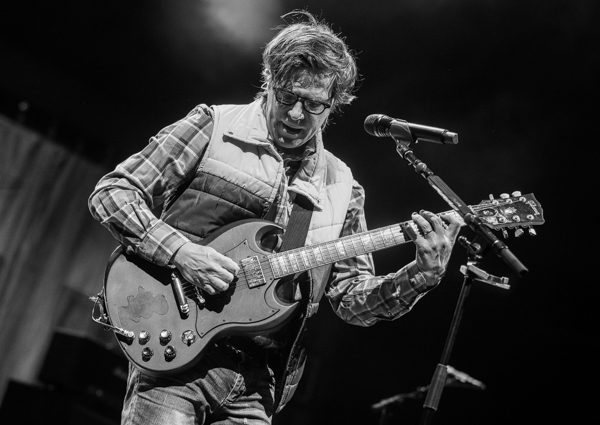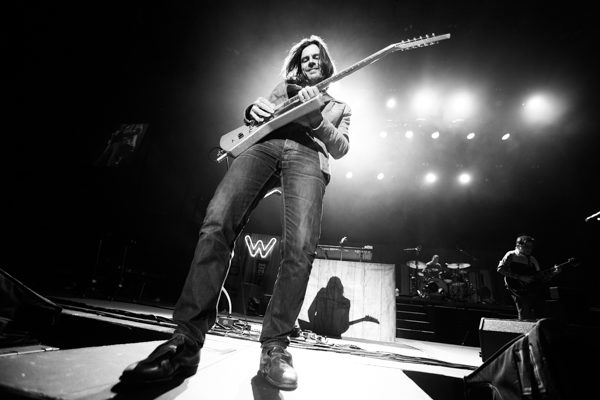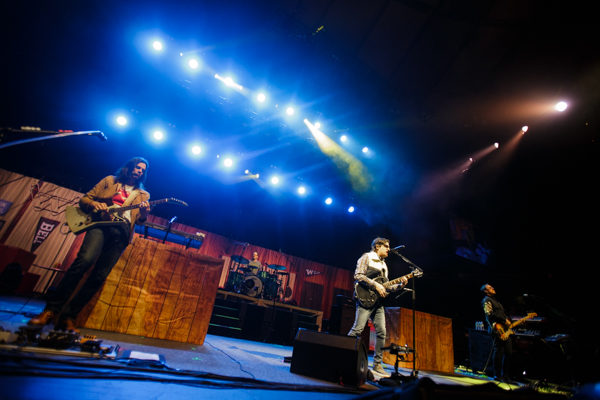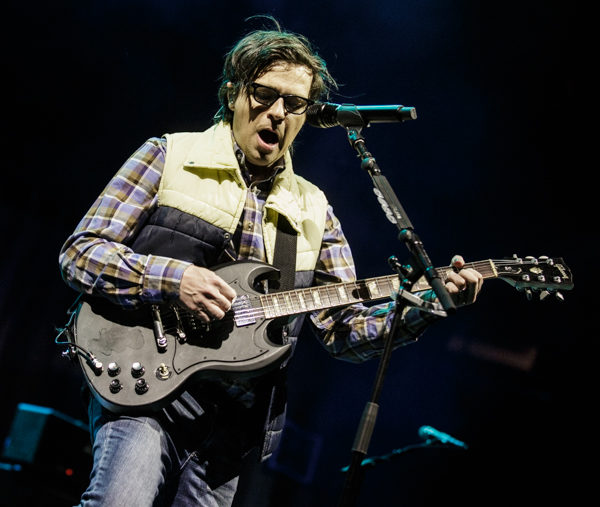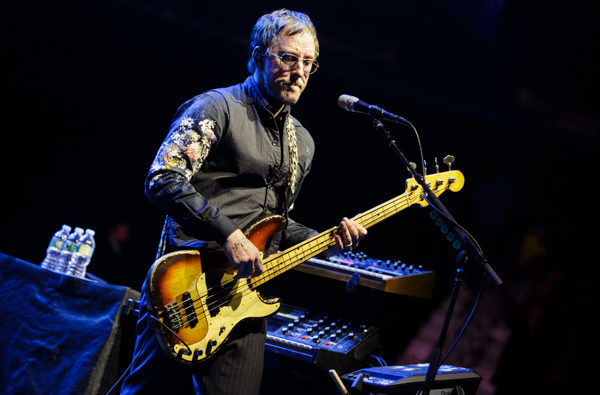 Weezer setlist:
1. Buddy Holly
2. My Name Is Jonas
3. (If You're Wondering If I Want You To) I Want You To
4. El Scorcho
5. Buddy Holly
6. Undone (The Sweater Song)
7. Africa (Toto cover)
8. Surf Wax America
9. Pork and Beans
10. Can't Knock the Hustle
11. Island in the Sun
12. No Scrubs (TLC cover)
13. Up the Beach (Jane's Addiction cover)
14. Beverly Hills
15. You Gave Your Love to Me Softly
16. Perfect Situation
17. Hash Pipe
Encore:
18. Take On Me (A-Ha cover)
19. Say It Ain't So