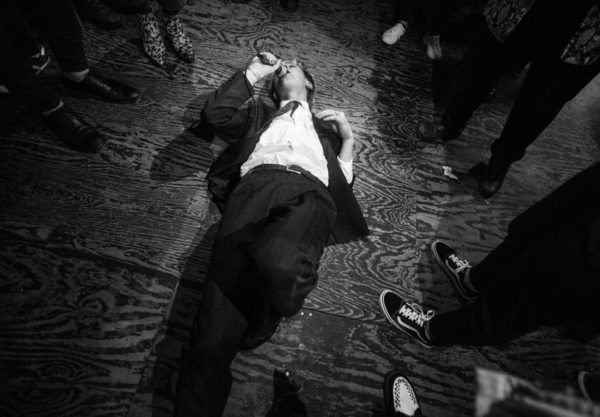 We've had our eye on rising Glasgow indie rockers The Ninth Wave, which made them a must-see act at this weekend's inaugural New Colossus Festival, taking place across venues mainly on the Lower East Side. They were in town for a few sets before they head down to Austin for SXSW and we caught their brief but attention-grabbing set last night at Arlene's Grocery where they easily won over everyone fortunate enough to find themselves in the room.



So far on the two EP's they've released and a handful of singles, The Ninth Wave has a heavy influence for 80s rock with a flair for the dramatic, led by the theatrical frontman and singer/guitarist Haydn Park-Patterson. He bassist Millie Kidd, drummer Lewis Tollan and synth player Kyalo Searle-Mbullu ran through a brief 6-song set but had me stunned with the ferocity and intensity of their post-punk and their confidence.
It's never easy playing these brief sets during showcases when you never know who is really there to watch you play but based on the way Park-Patterson engaged with the crowd, even coming into the crowd and performing on the floor during the climatic set-closing performance of " Swallow Me," it was clear that The Ninth Wave are performers in every sense of the word.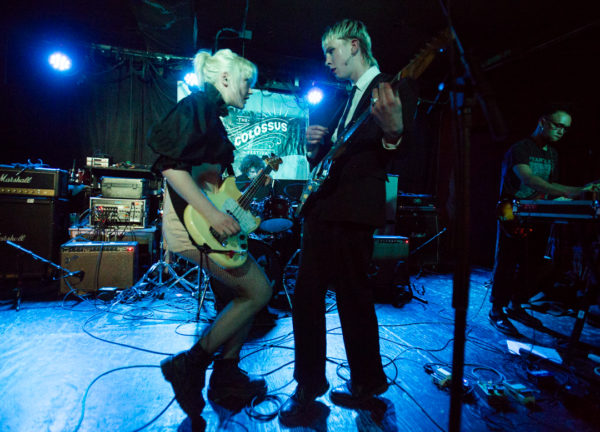 Keep an eye on The Ninth Wave, based on their EP's and singles, and their tight live performance, we'd say that they're ones to watch in 2019 and beyond.
Find a gallery of photos from their performance last night, along with the setlist.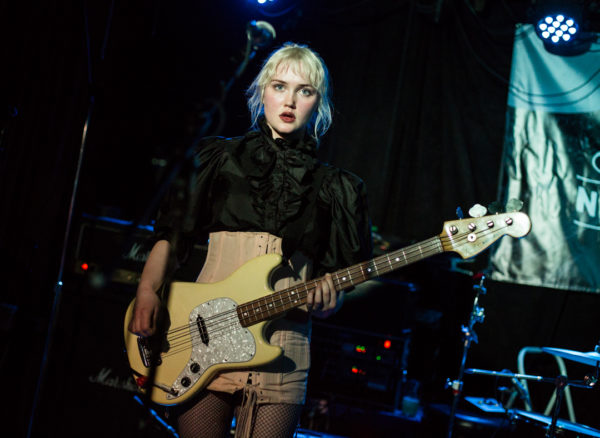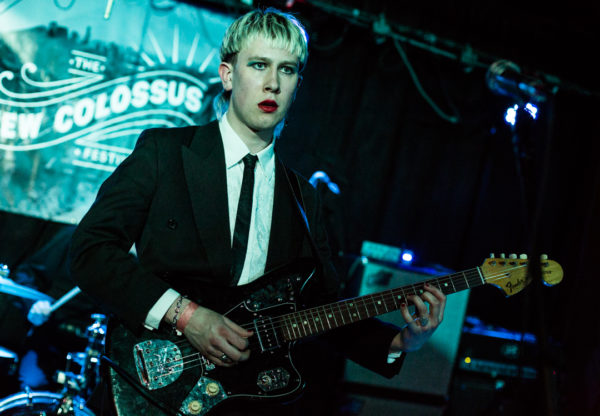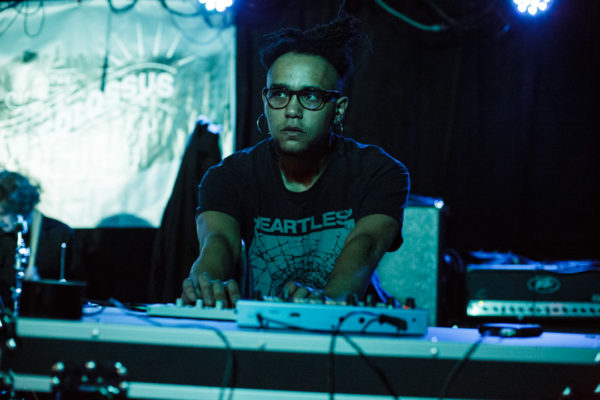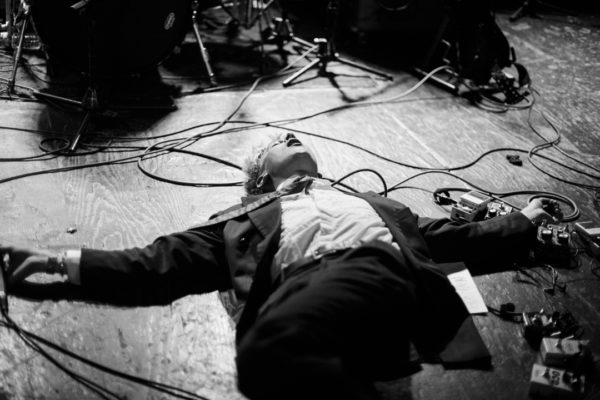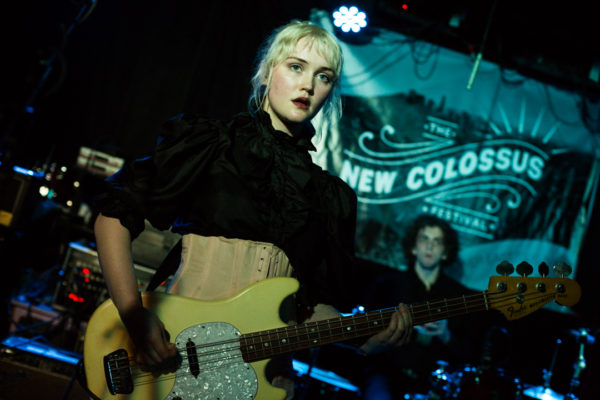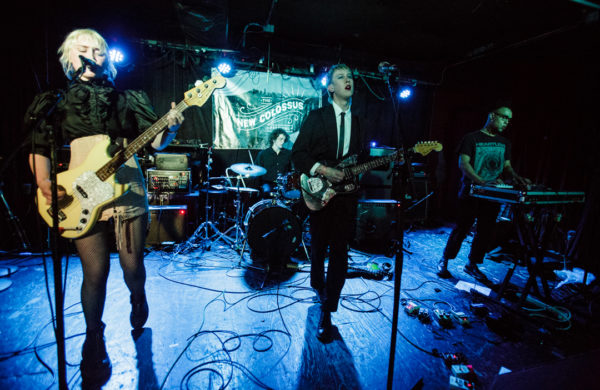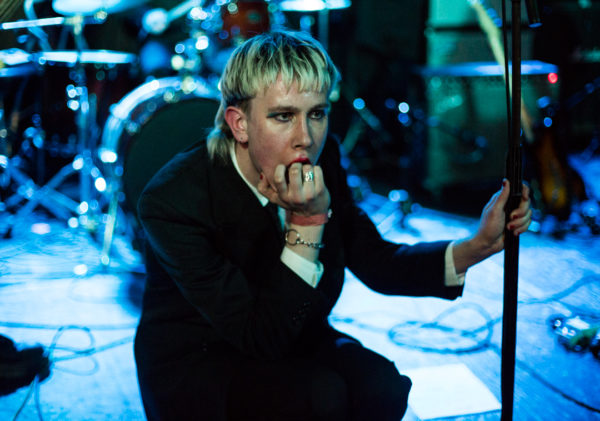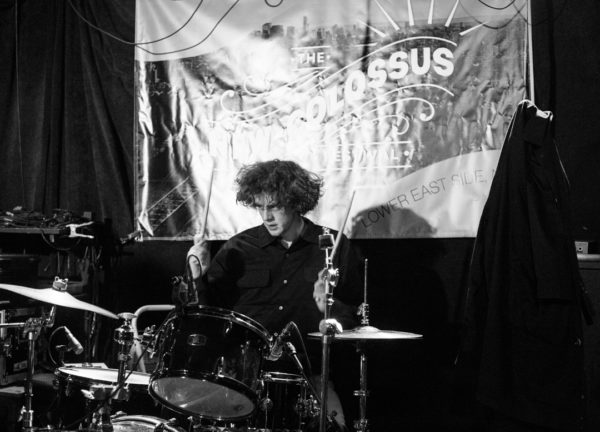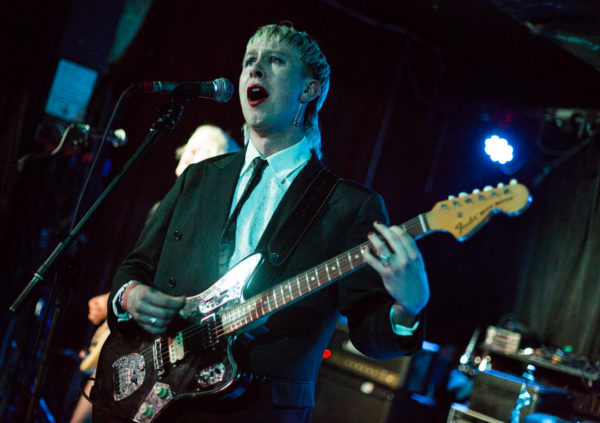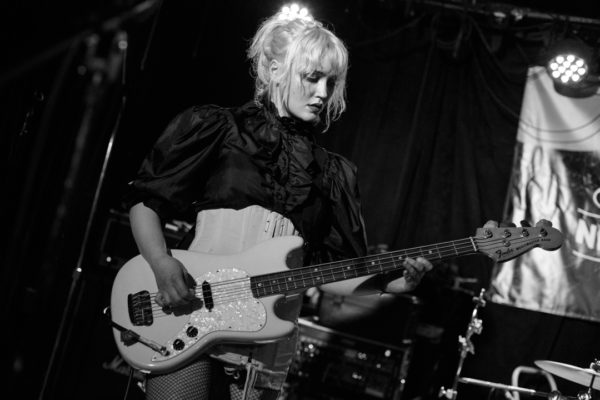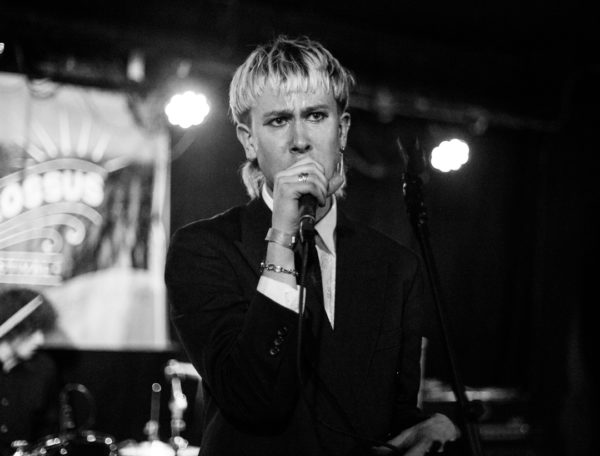 The Ninth Wave setlist:
1. This Broken Design
2. New Kind of Ego
3. Silence Is Sweeter
4. A Wave Goodbye to the People Who Said I'd Win
5. Reformation
6. Swallow Me