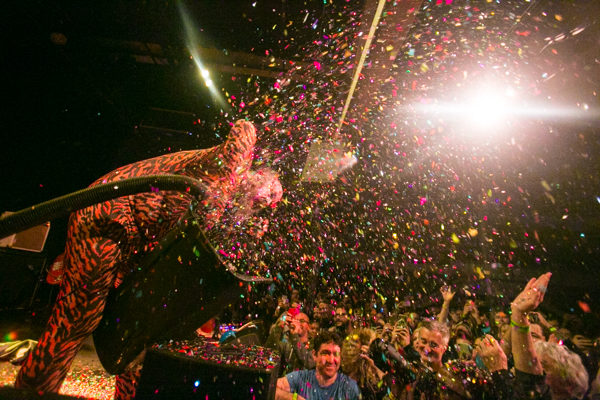 It's been a while since we heard from Les Savy Fav, whose last album, Root for Ruin, was released in 2010. I hadn't seen the group since their opening slot for Arcade Fire and LCD Soundsystem at Randall's Island in 2007, making their rare live touring date at Elsewhere this past Saturday, January 26th, a can't miss show for me.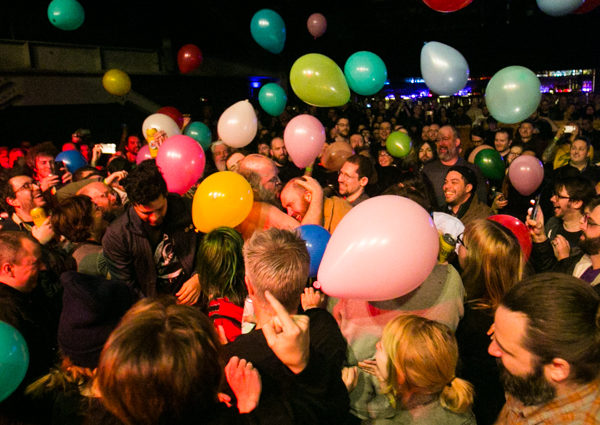 Even though that Randall's Island show seems like a lifetime ago now, I still remember just how wild Tim Harrington is as a frontman, totally commanding of the audience's attention, even playing to a large outdoor crowd as an opening act. He came out of the gate at Elsewhere with his face painted on one side, with the other sporting some fluffy cotton-like material that made it perfectly clear that a wild show was in store for us.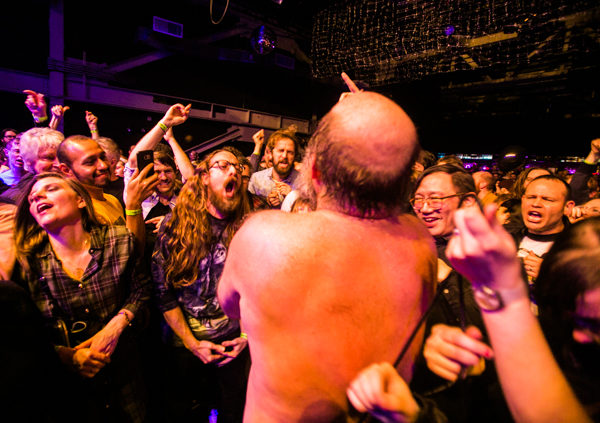 Only a few songs in and Harrington already went through the crowd and climbed all over it, along with the first of two balloon drops, the sort of the stuff that most acts would save for the encore portion of their show. But Les Savy Fav absolutely ripped through every song and Harrington made full use of the entire venue as his personal playground. He took off and ripped various costumes and articles of clothing, came into the crowd some more, brought out a vacuum cleaner that he used to blow water and confetti into the crowd and even cool off members of the crowd and even his fellow bandmates. But the most hilarious part of the night came when he took a fellow photographers step-stool and used that as a prop. It was pure madness.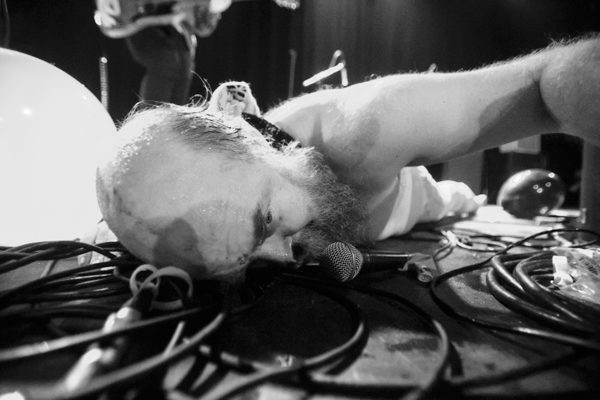 The band doesn't tour all the much these days but they didn't miss a beat, delivering all of their best jams in a chaotic fashion that left everyone in the crowd smiling from start to finish. Let's hope that it isn't too long before we get to witness their unforgettable live act again and maybe even get some new music from them?
Find a full set of photos from their set, as well as opener Patio, posted in the photo gallery below, along with Les Savy Fav's setlist.
Patio: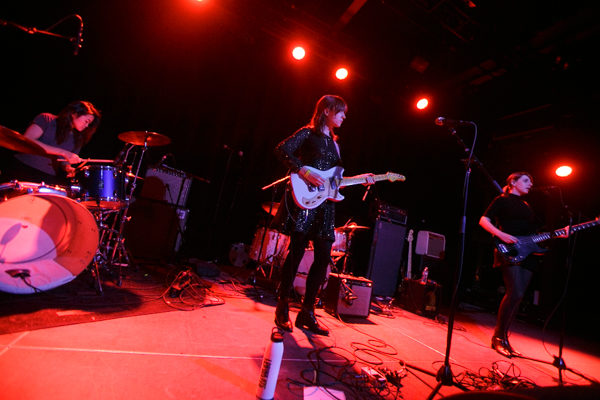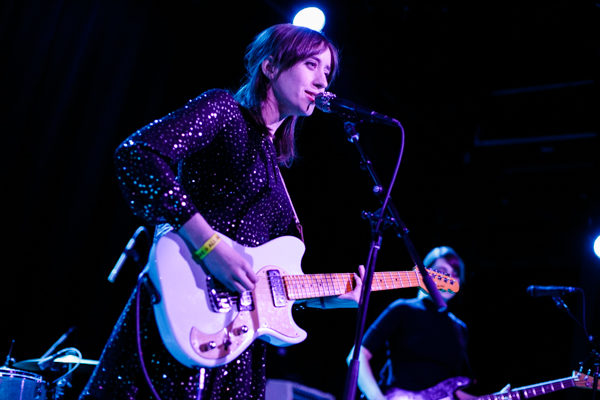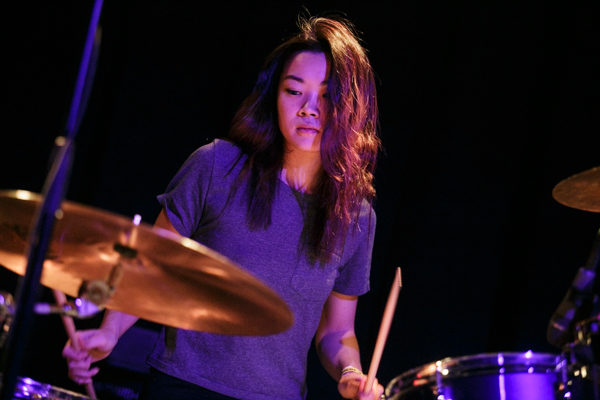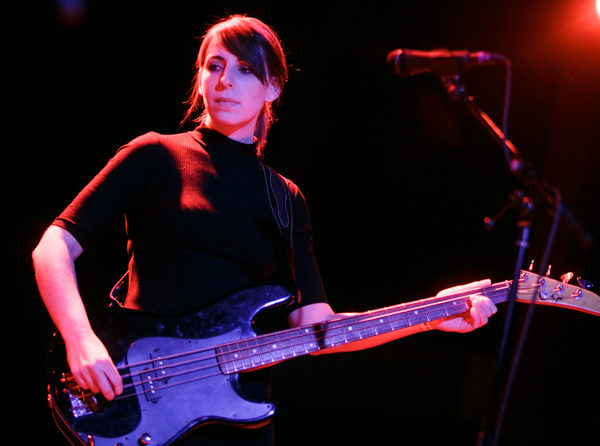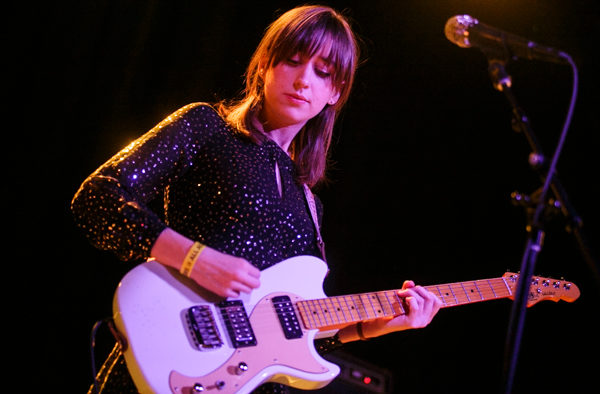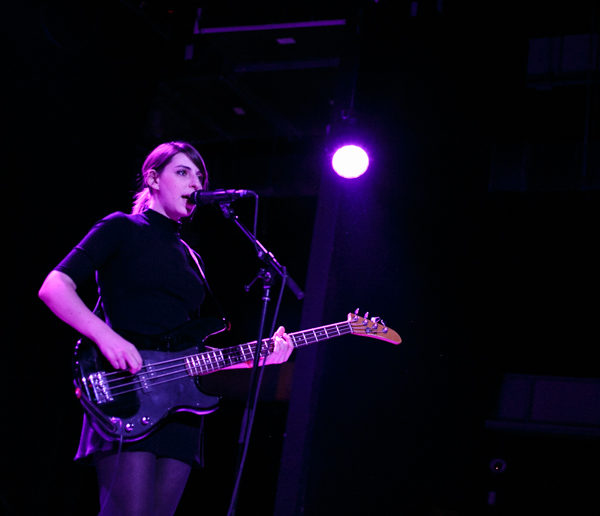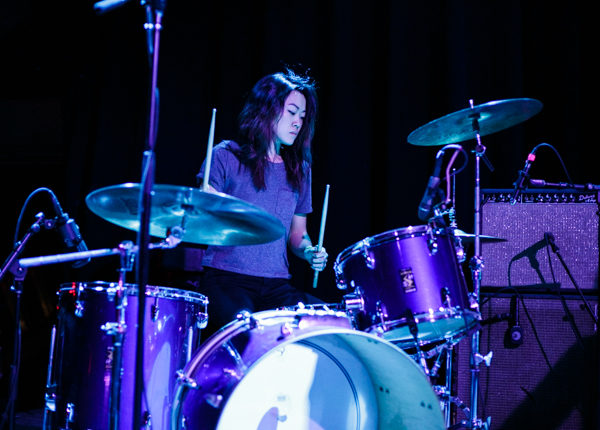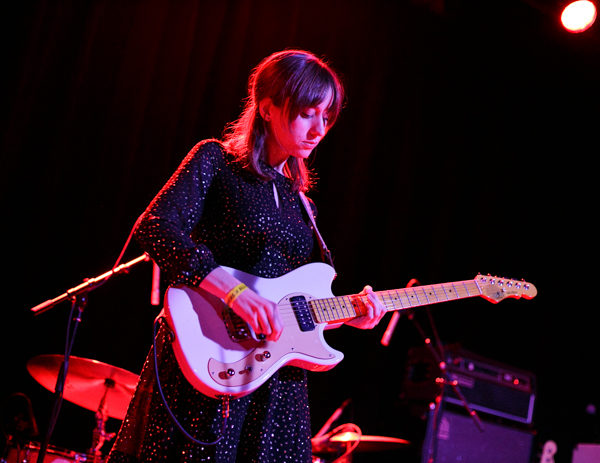 Les Savy Fav: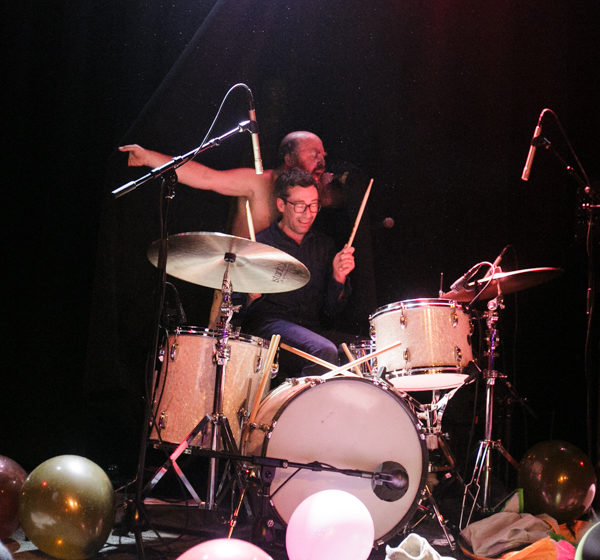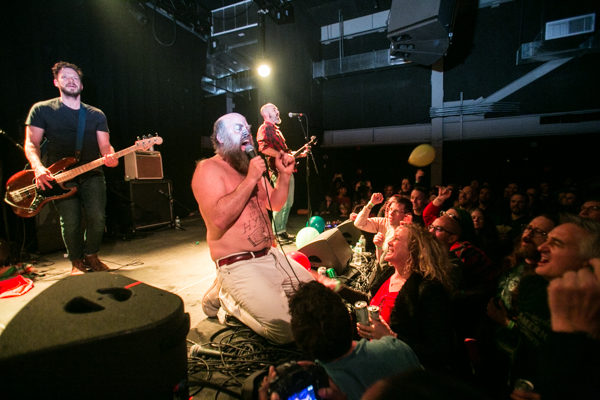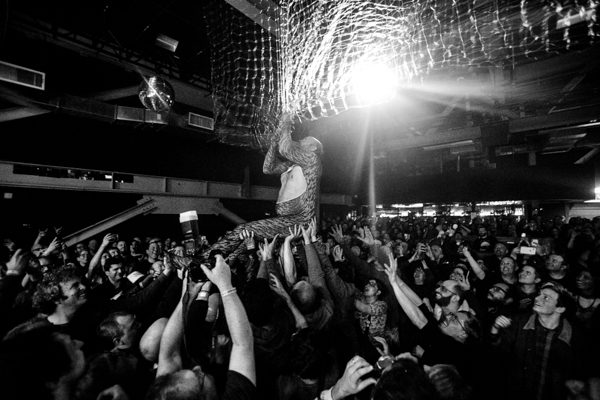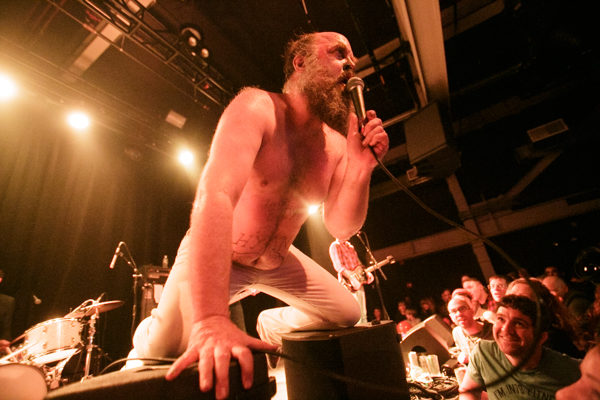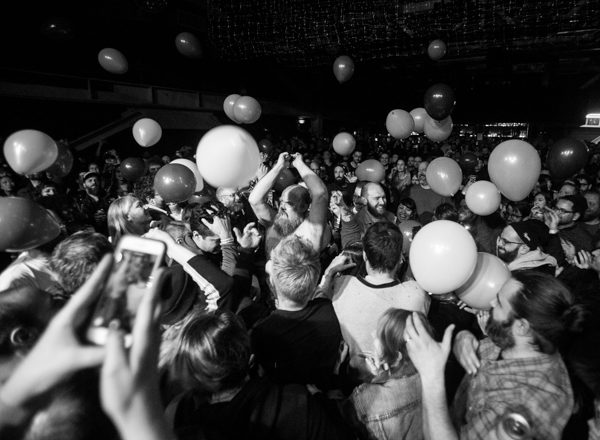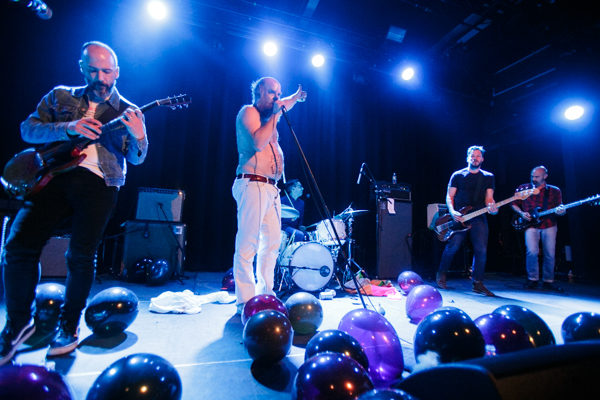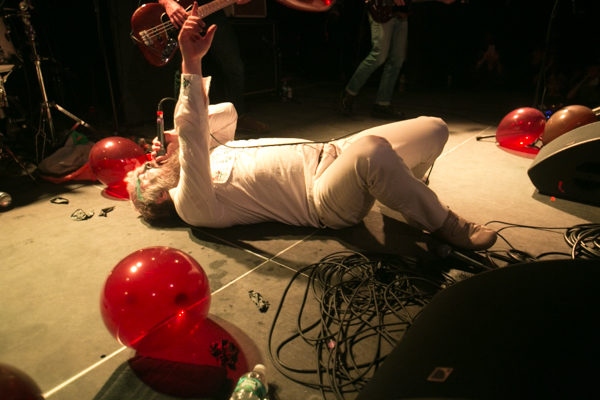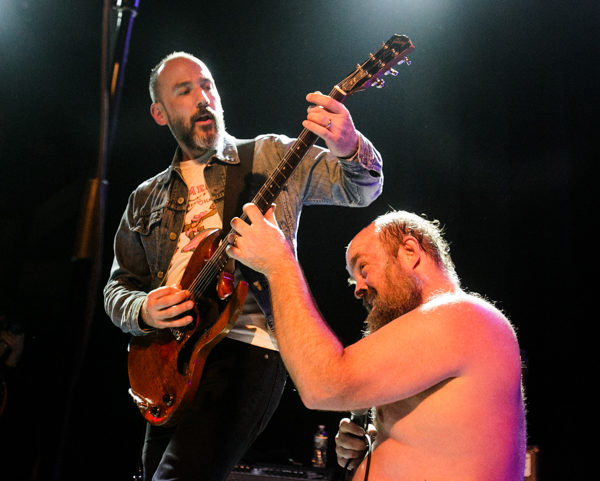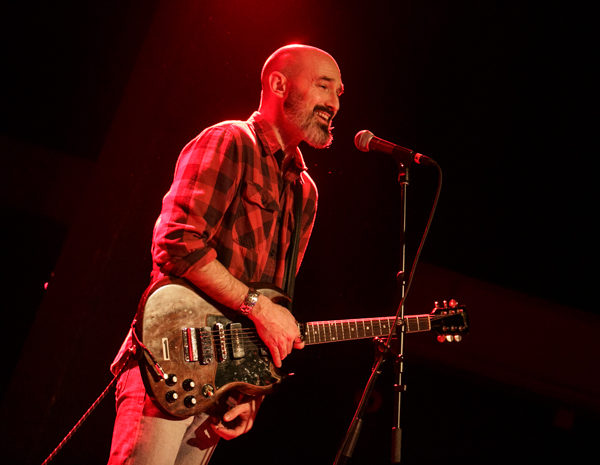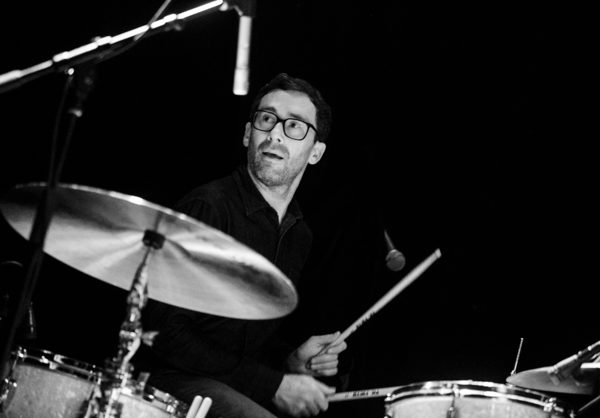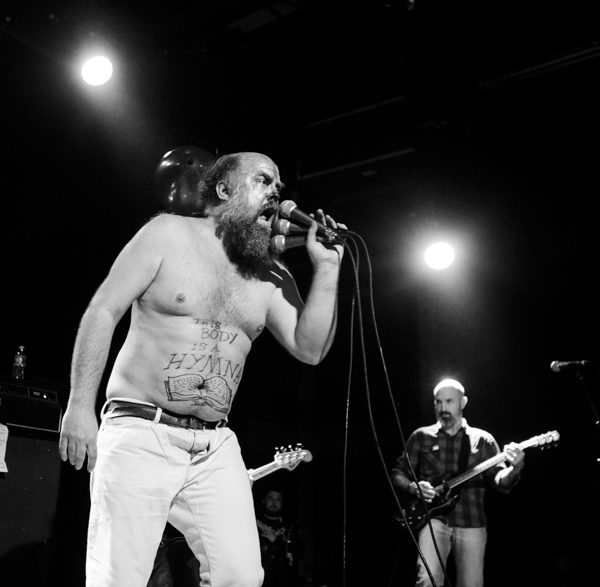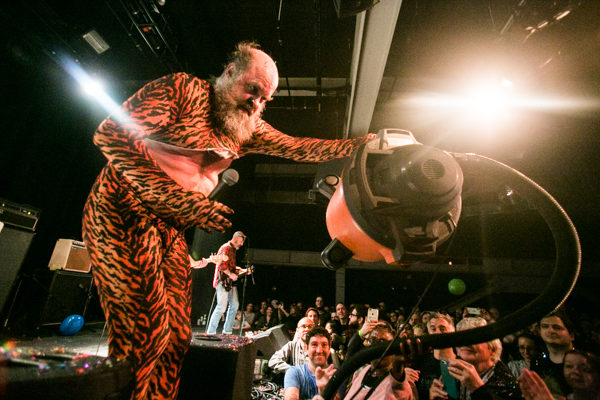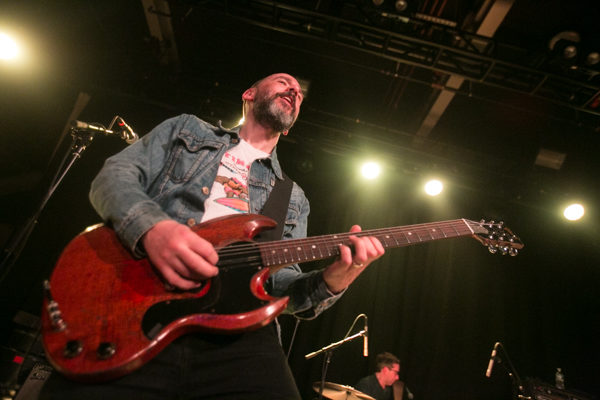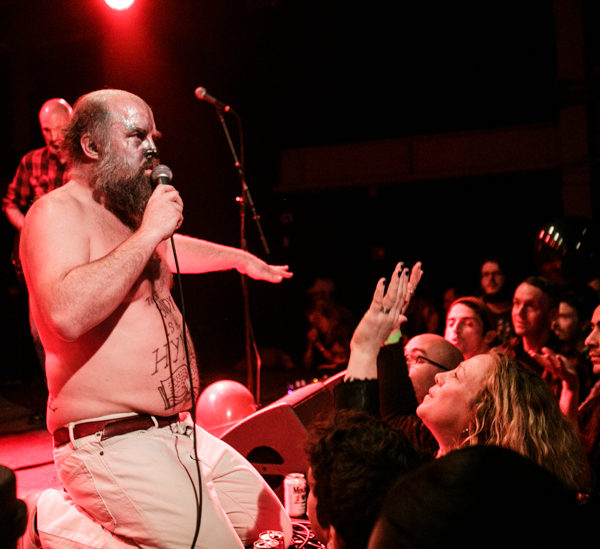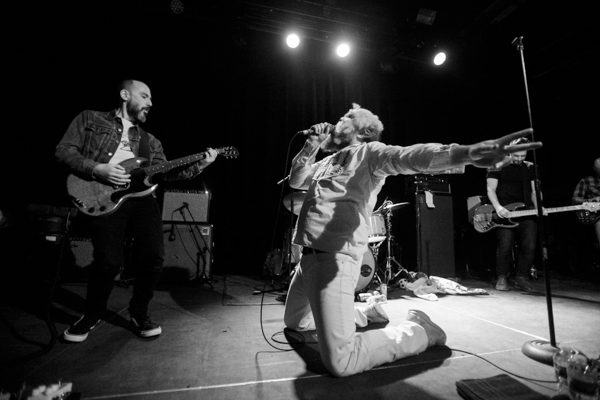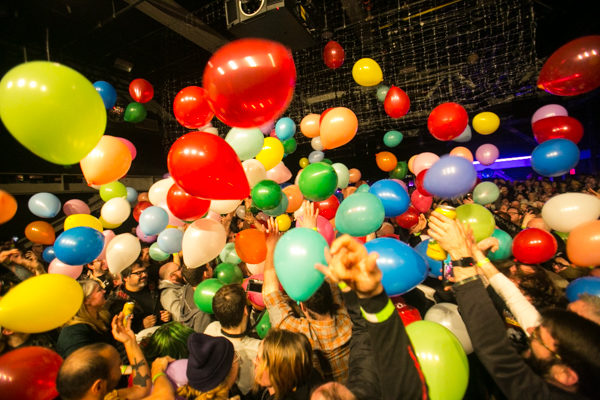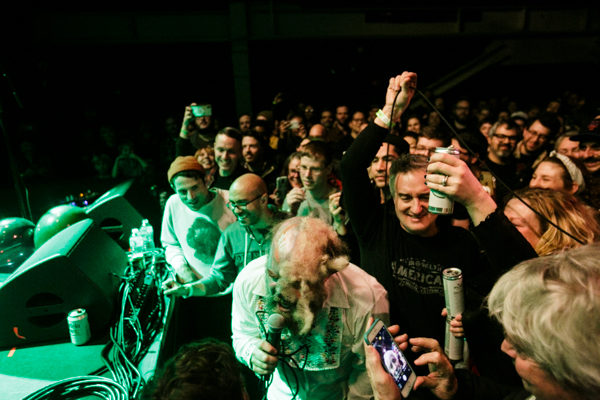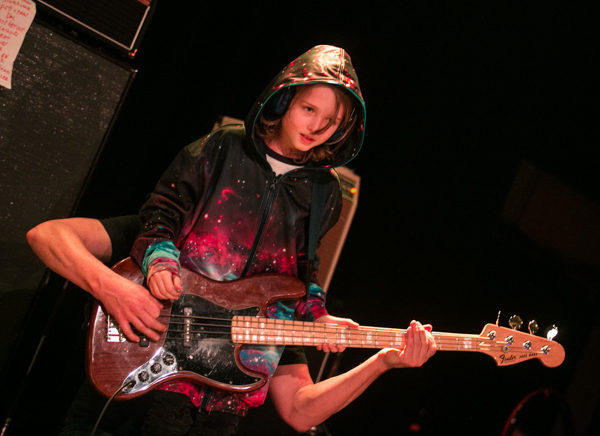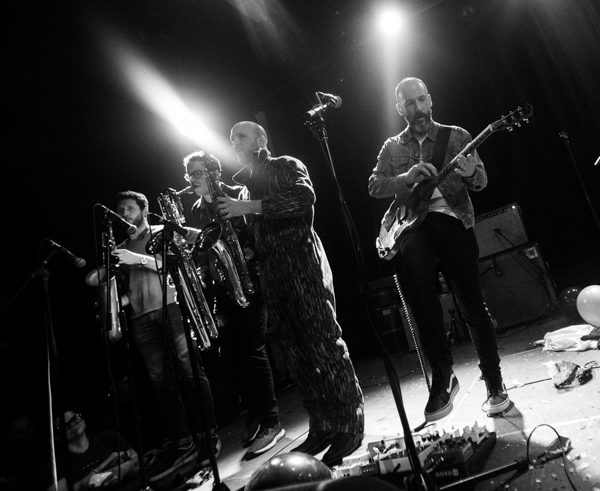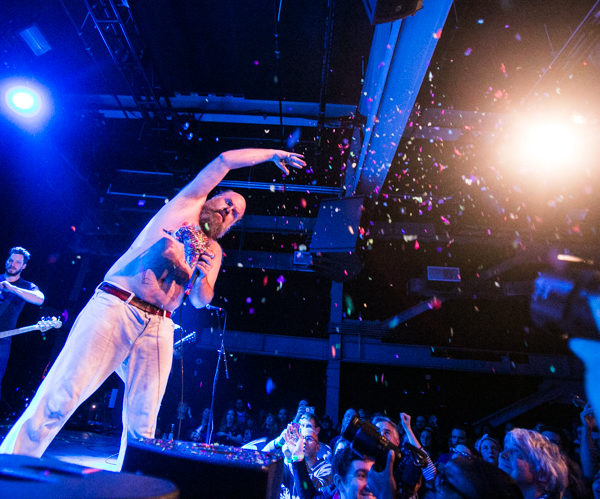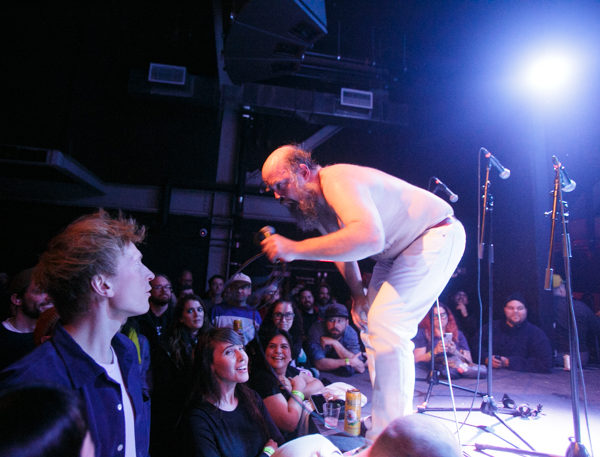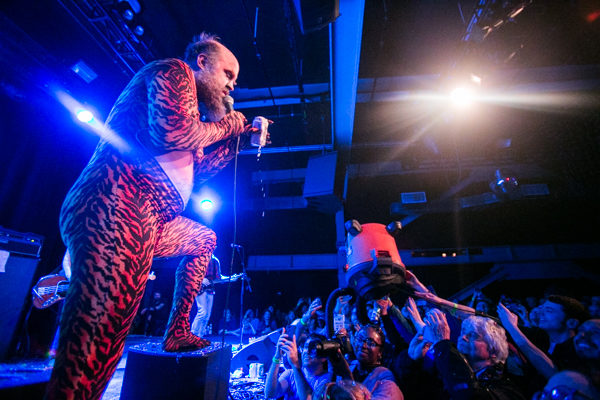 Les Savy Fav Setlist:
1. Reformat
2. The Equestrian
3. Sleepless in Silverlake
4. Pots & Pans
5. Dirty Knails
6. Let's Get Out of Here
7. Blackouts
8. The Sweat Descends
9. What Would Wolves Do?
10. Raging in the Plague Age
11. Meet Me in the Dollar Bin
12. Rome (Written Upside Down)
Encore:
13. Clear Spirits
14. Patty Lee