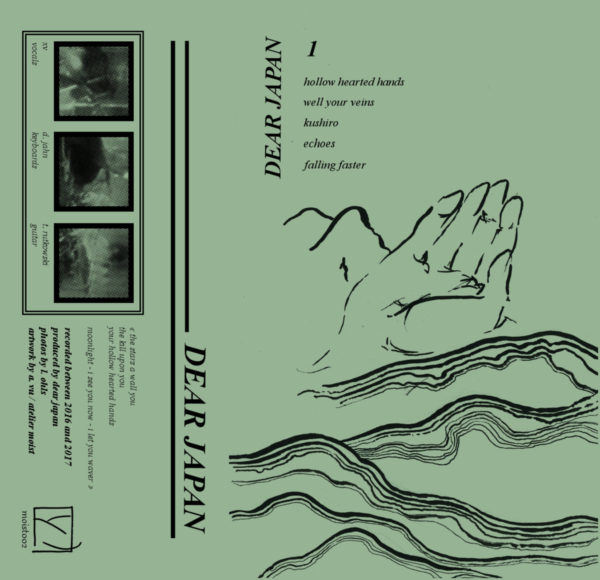 There's not much out there about the mysterious band Dear Japan except that it's "a new collaboration between yet-to-be-revealed artists from Hamburg and California."
On December 21st they will release their new EP Hollow Hearted Hands and today we share with you the title track and second single released from the EP so far, "Hollow Hearted Hands."

It's a track prime for late night meditative listening with a good set of headphones while a lit candle fades in your peripheral nearby. Moody textures and tempermet that sounds like a good dream slowly melting away from its temporary existence.
Enjoy this stunning track below and find the EP available to preorder now from their Bandcamp.