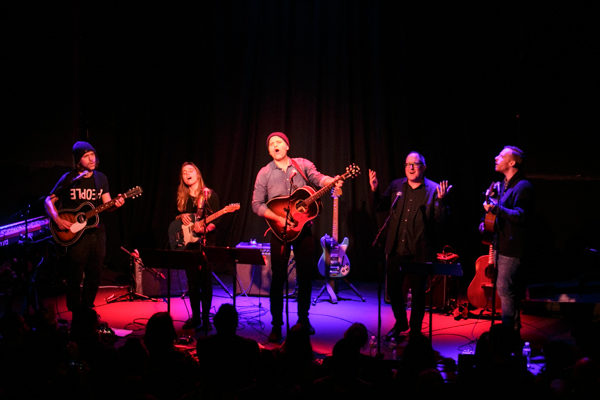 Like so many, our hearts were broken with the tragic news this year that Frightened Rabbit's Scott Hutchison took his own life this May. It was just a few months prior that we saw him put on one of the best shows of the entire year with Frightened Rabbit when they celebrated the 10th anniversary of their landmark album The Midnight Organ Fight at Music Hall of Williamsburg.
It's been a tough years for all those close to the band in every capacity (from the band themselves to Scott's family, friends and fans) but on December 5th fans in New York were able to come together and find something to look forward to with Tiny Changes, a tribute concert celebrating the life and songs of Scott in a intimate setting that was organized by Canvasback Music founder Steve Ralbovsky and The National's Aaron Dessner. Most importantly, all proceeds from the tickets (and posters that were on sale at the event) were set to benefit The Scott Hutchison Fund, a charity focusing on mental health launched by his family.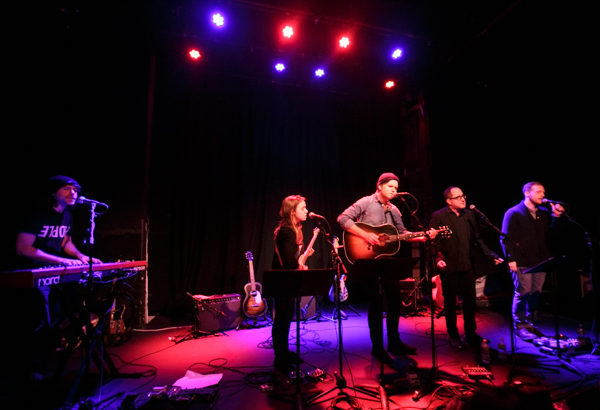 The tickets for the benefit sold out literally the second they went on sale, making it clear that there were many fans ready to come out and honor the memory and songs of Hutchison. For those lucky 250 or so people who were able to find a way in, they were treated to performances from a lineup of artist friends that became close to Scott and the band throughout the years: Ben Gibbard, Julien Baker, Craig Finn, Kevin Devine, as well as Dessner.

Each performer performed a trio of their favorite Frightened Rabbit songs and proceeded their set and often each song with a little anecdote about how they came to find the band or a special interaction or memory with Scott or the band. It was a very loose, community-like feel, with performers often joining one another during their set, with it all culminating with the whole group coming together to perform "Swim Until You Can't See Land" and "Old Old Fashioned."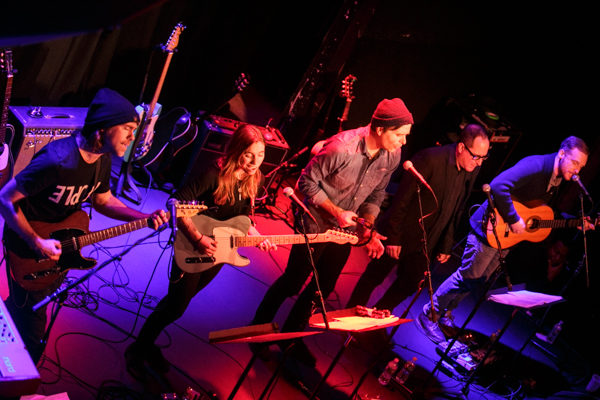 Throughout the night it wasn't rare to see two lovers or friends embrace one another as they sang along to the words of Scott while they wiped away tears. It was a bittersweet night for sure, but it was truly a celebration of how much Scott's words have meant to so many people and the lasting impact that they will always have. The fact that he was able to bring us all together and share such a special night is something I will never forget.
But the best moment of all happened when the show was over, and it wasn't from any of the performances on stage. Following the encore, fans wanted more, but there were no more songs to be sung. Instead, the house PA played "The Modern Leper," and what happened was even better than anything that anyone could have drawn up. The entire crowd came together and belted out every single word of the song in unison, overpowering even the house speakers in what was a testament to all the reasons that we came together on that night. It was a picture-perfect end to a pretty perfect night.
Find photo from all the performances below, along with a iPhone video I took of the crowd singalong finale.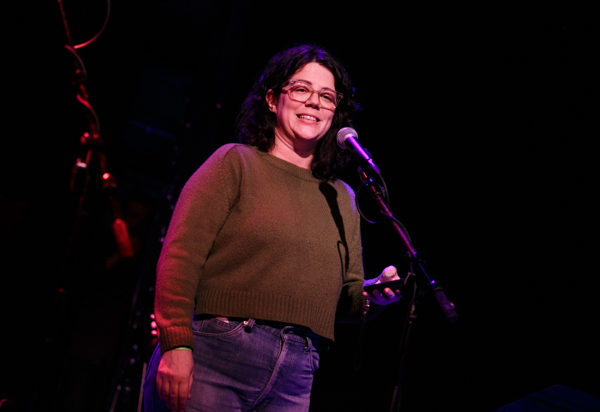 Kevin Devine: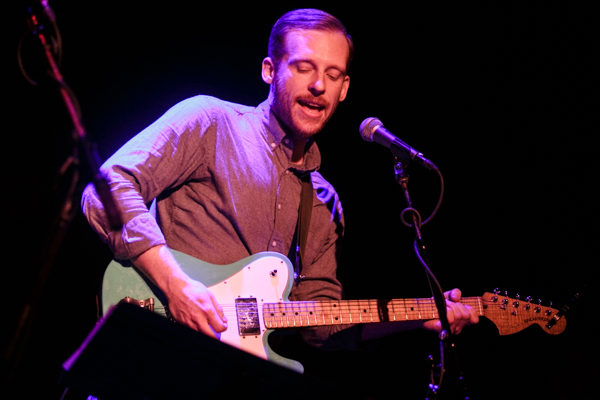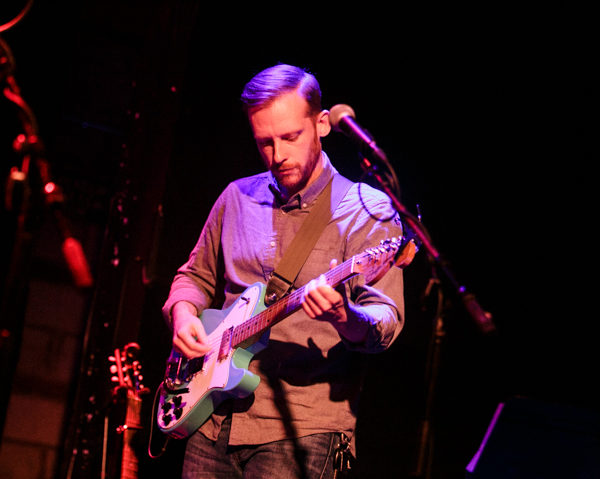 Kevin Devine setlist:
1. Break
2. 400 Bones
3. I Wish I Was Sober (with Julien Baker)
Craig Finn: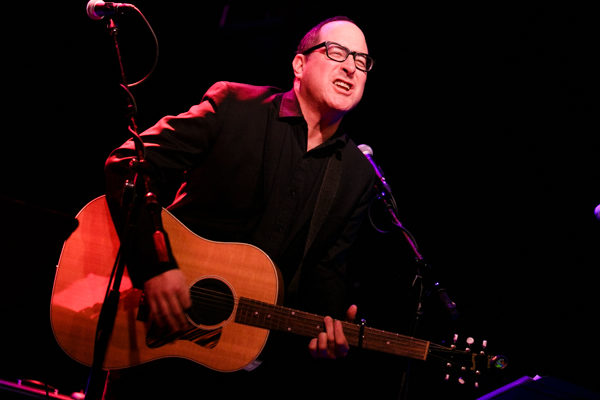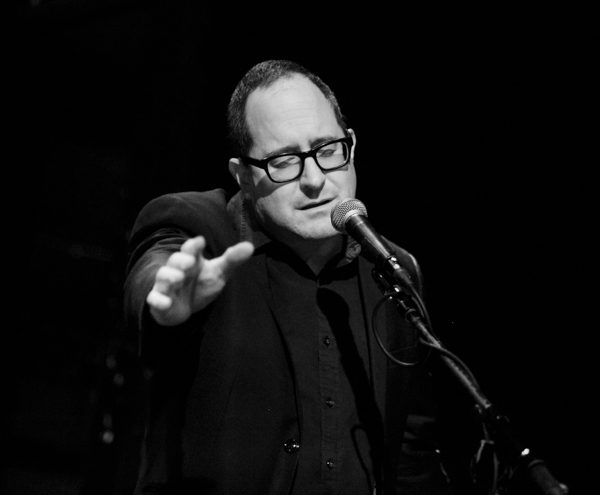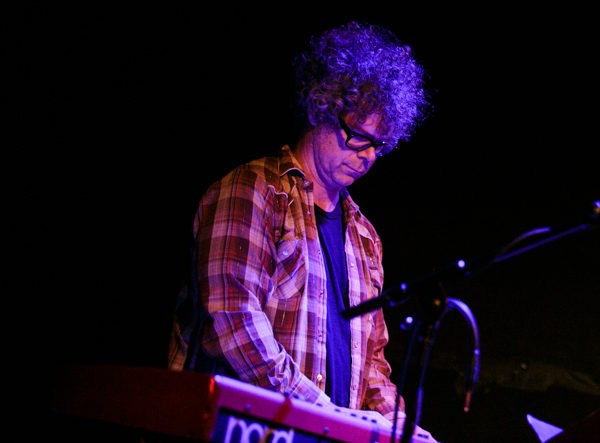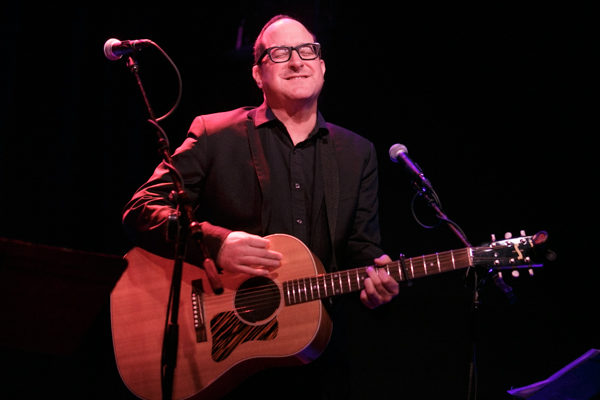 Craig Finn setlist:
1. Head Rolls Off
2. The Twist
3. Acts of Man
Julien Baker: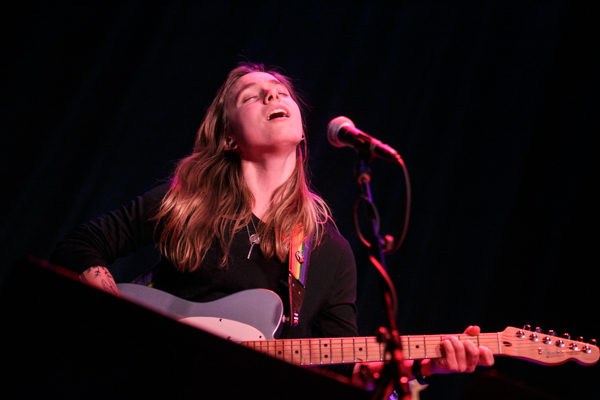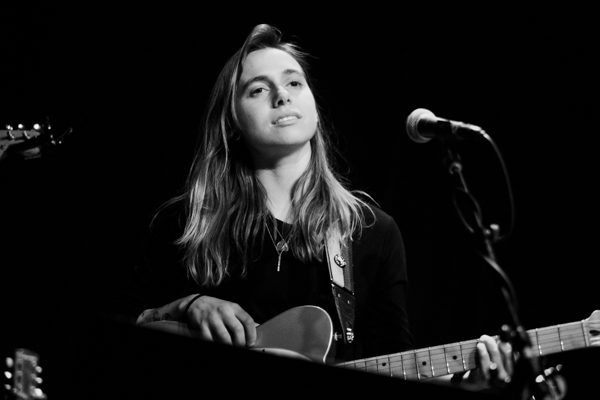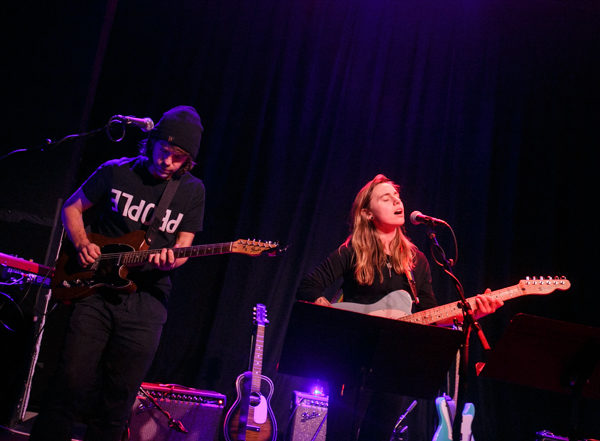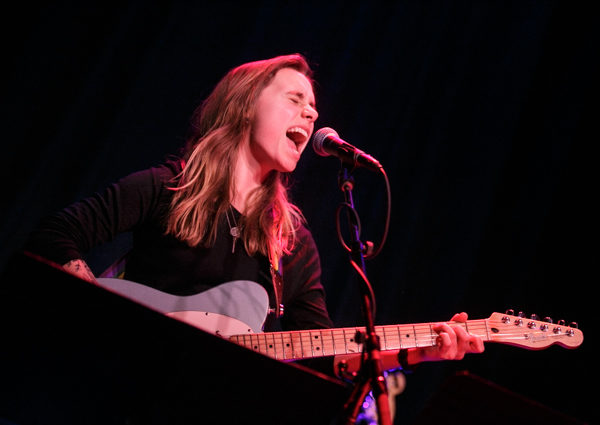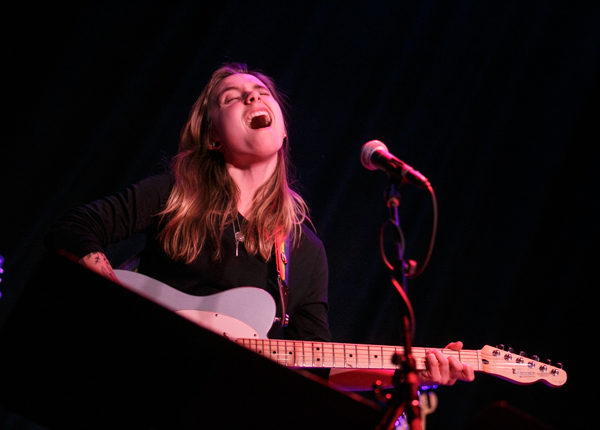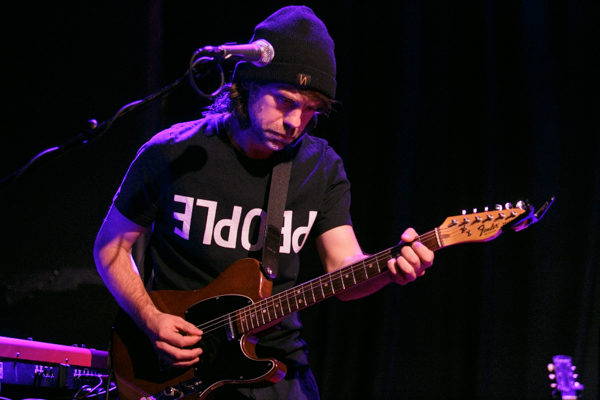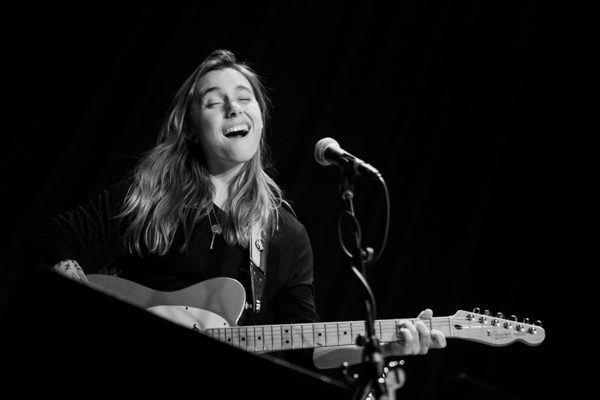 Julien Baker setlist:
1. Holy
2. Nitrous Gas (with Aaron Dessner)
3. The Woodpile (with Aaron Dessner)
Ben Gibbard: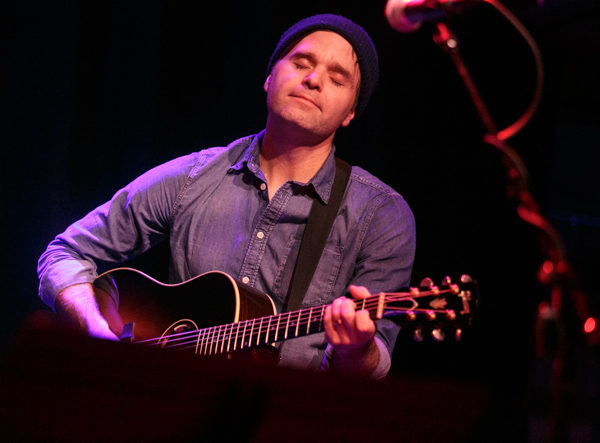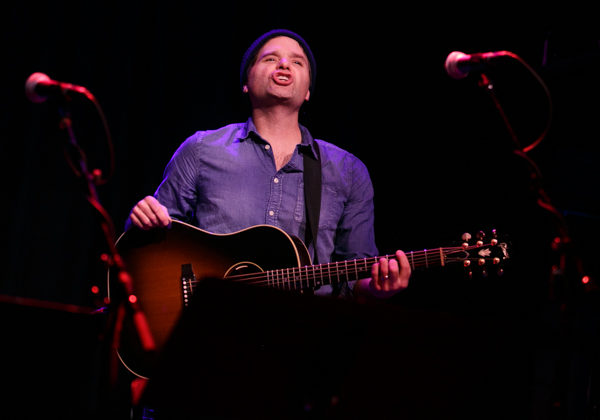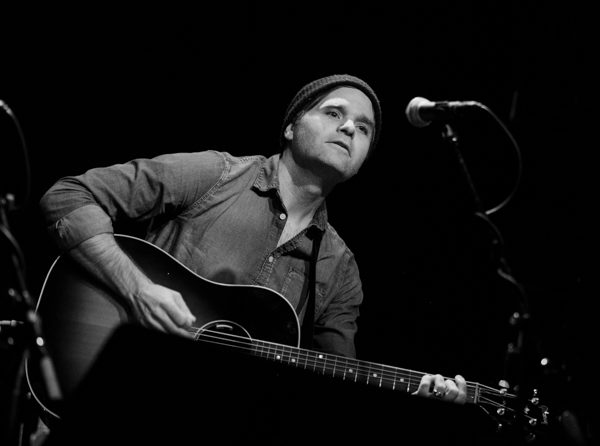 Ben Gibbard setlist:
1. Keep Yourself Warm
My Backwards Walk
3. Death Dream (with all the performers)
Group Finale: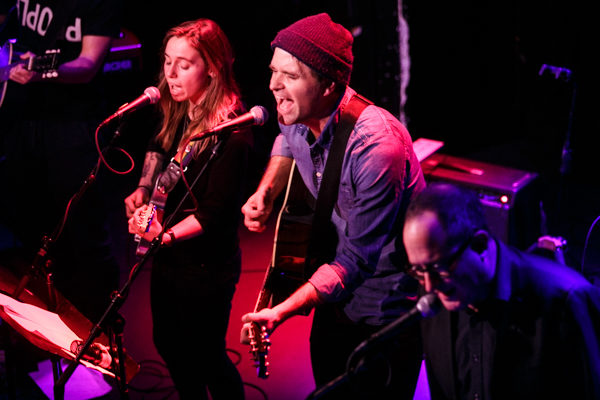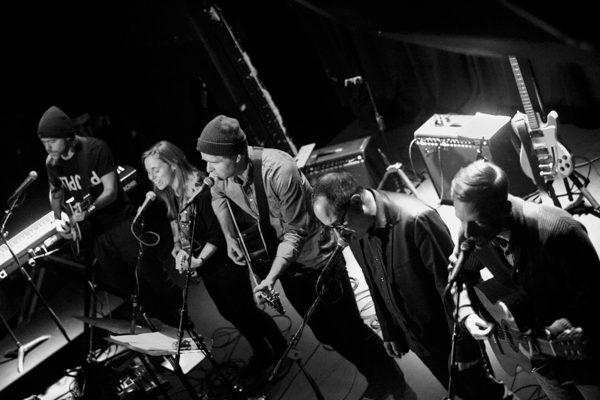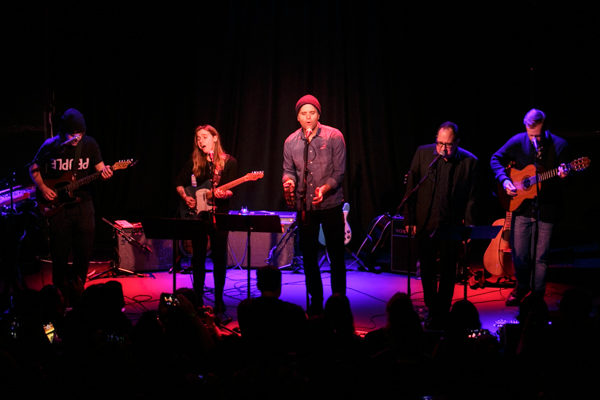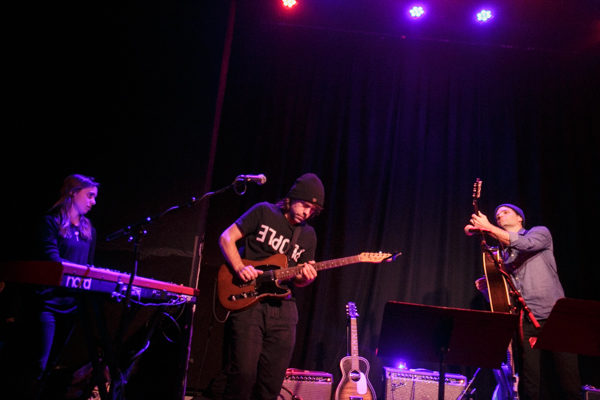 Encore:
1. Swim Until You Can't See Land
2. Old Old Fashioned