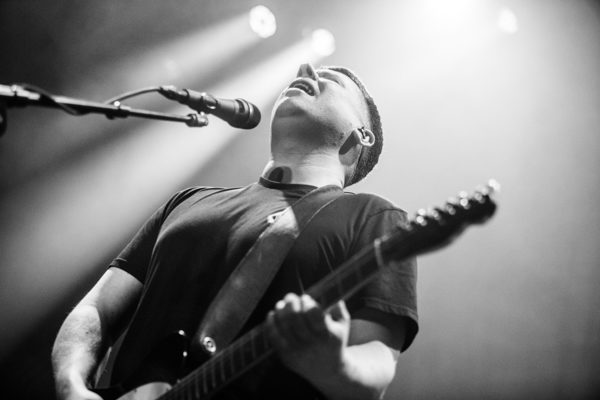 We last caught Scottish indie rocks We Were Promised Jetpacks back when gave us a preview of their fourth album at Bowery Ballroom in March. The album, The More I Sleep the Less I Dream, was released on September 14 and they wrapped up their U.S. tour with a performance at Brooklyn Steel on October 29.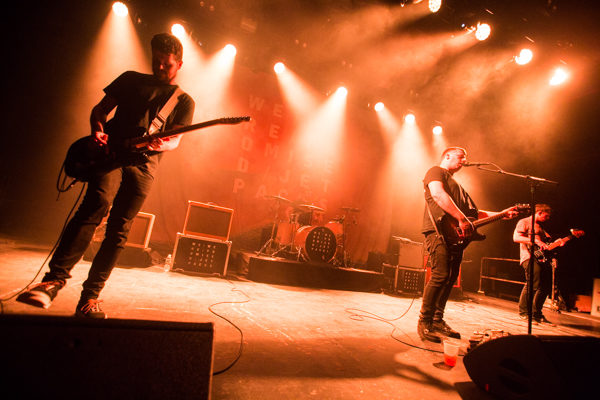 The band has always enjoyed playing in New York with lead singer Adam Thompson even telling us how excited they were to come back here and end the U.S. tour with us. They sure did show the love with a typically strong-willed performance that was fierce and pummeling throughout, with guitarist Michael Palmer as a particular wild force who provided some gigantic guitar work with the body movements to go along with it. He and Thompson were the active forces, while bassist Sean Smith and drummer Darren Lackie held down the rhythm section with an assured subtlety.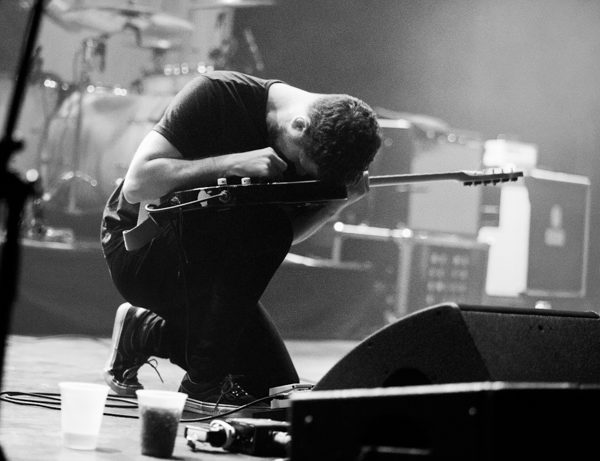 I remember being impressed by all the new songs at Bowery that night, with two songs in particular as real highlights. As it turns out, those songs were "Someone Else's Problem" and " Repeating Patterns," and with some time spent with their studio versions, they sounded even better this time around. There's just something about hearing songs like "It's Thunder and It's Lightning" reval in the live atmosphere along with a passionate crowd that makes We Were Promised Jetpacks such a powerful live force.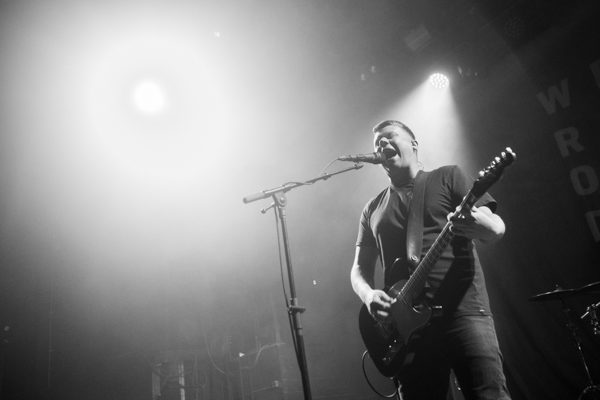 Find a full gallery of photos from their performance posted along with the setlist below.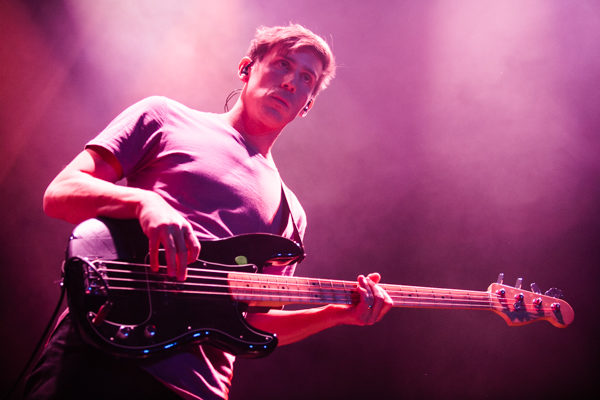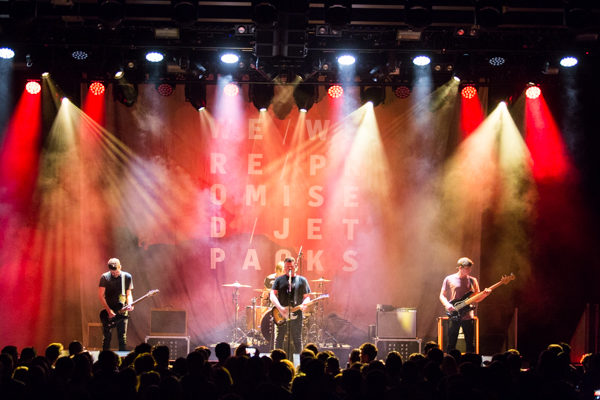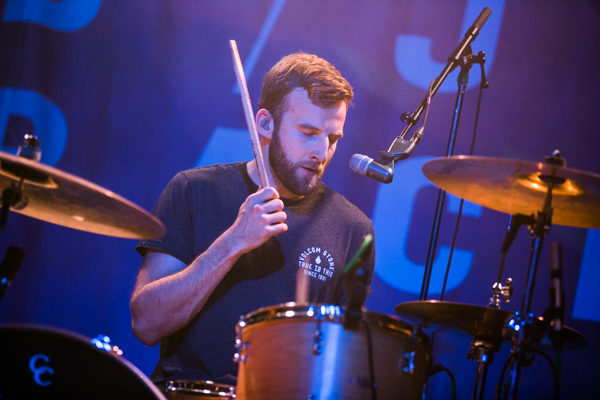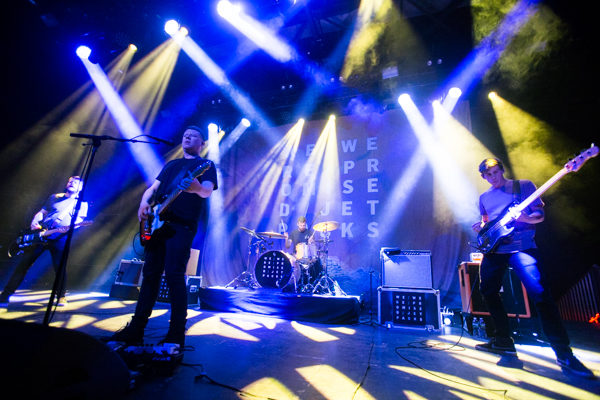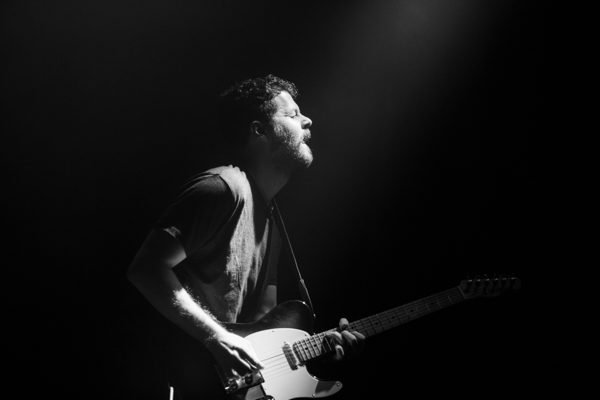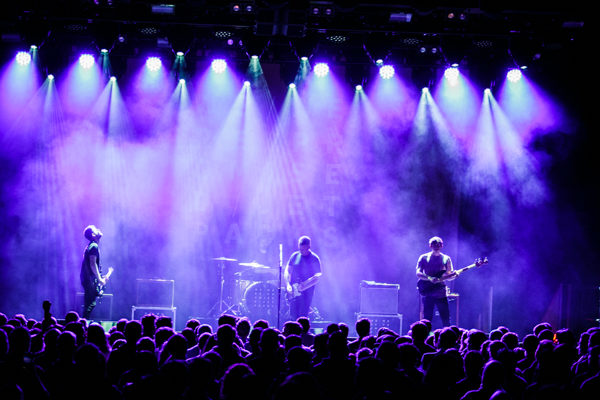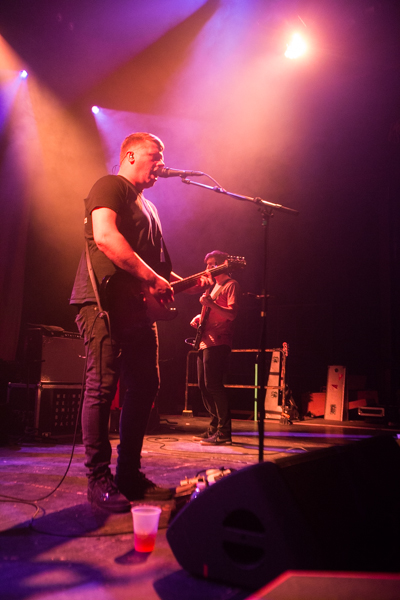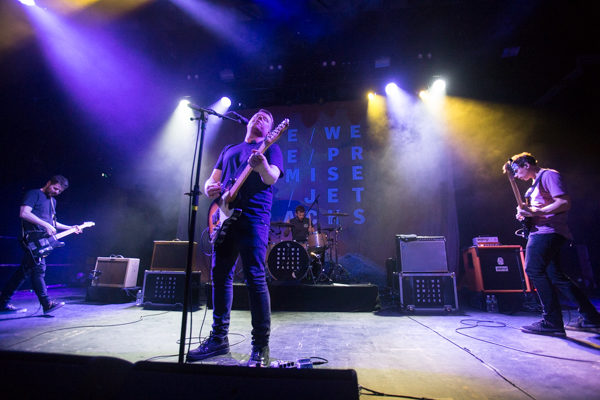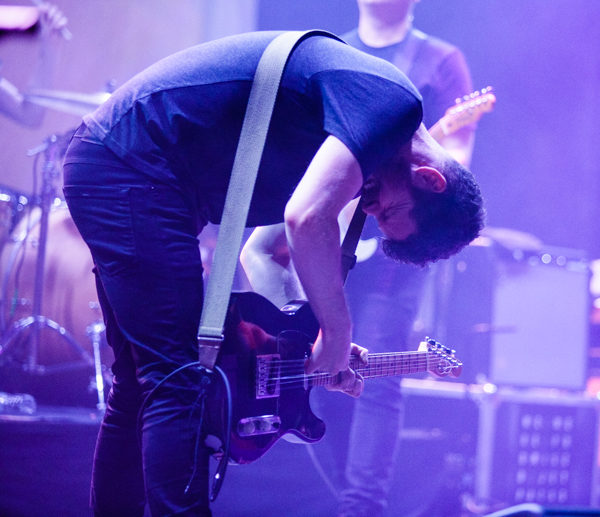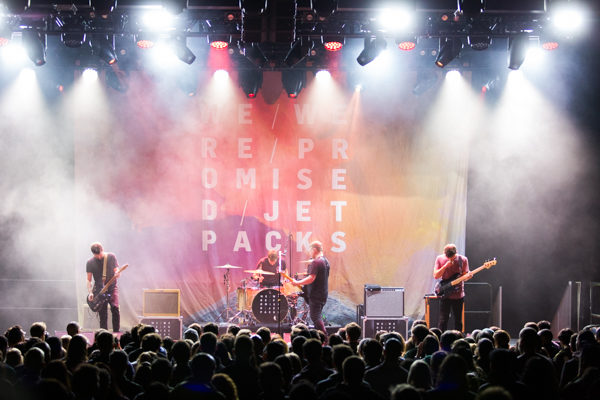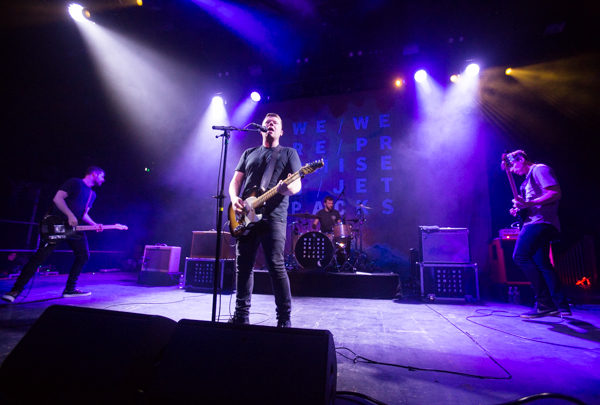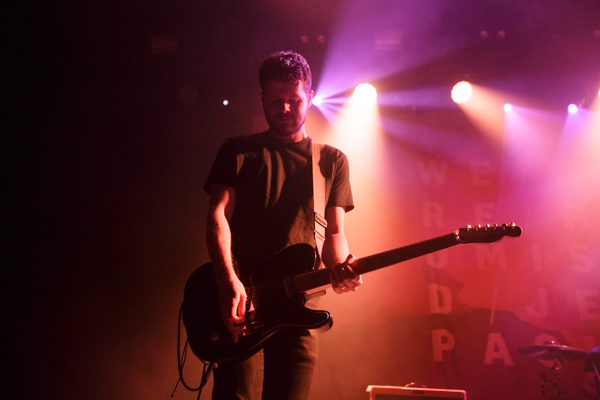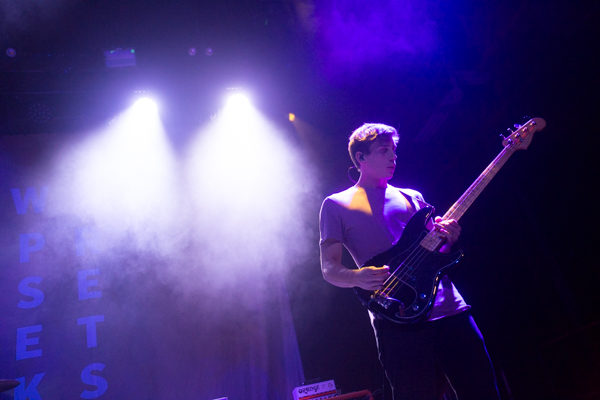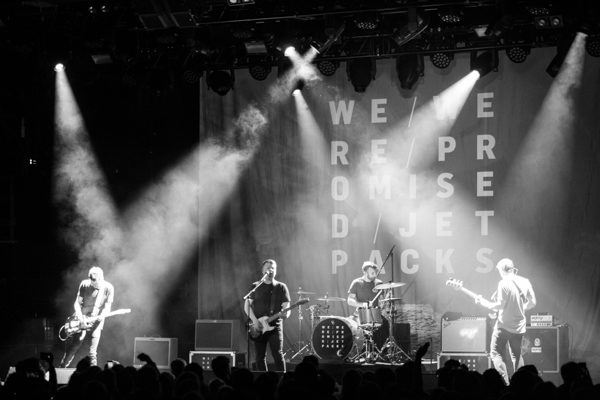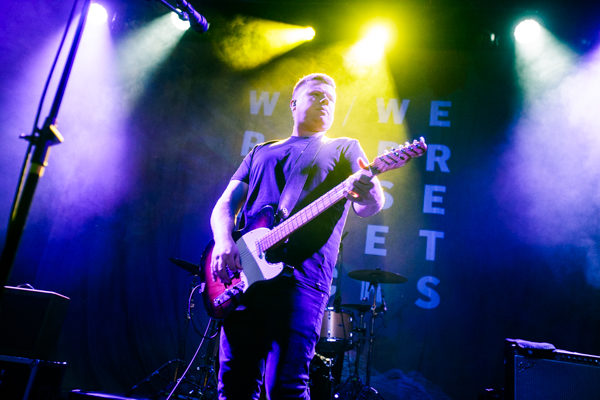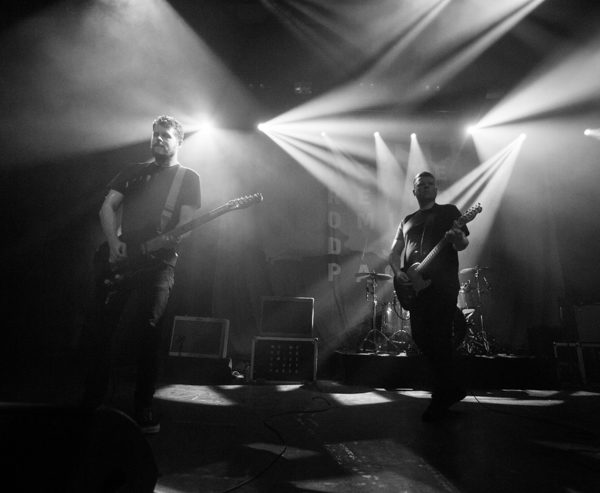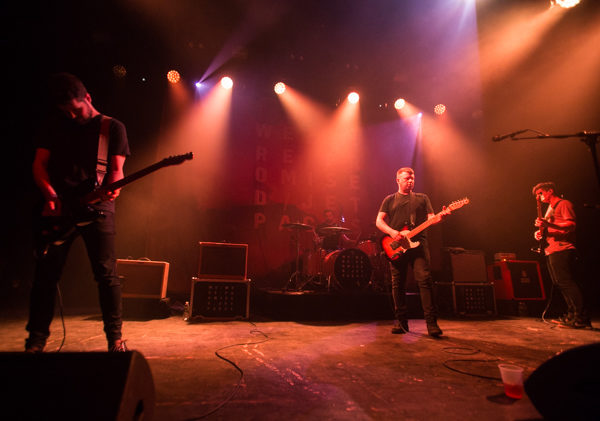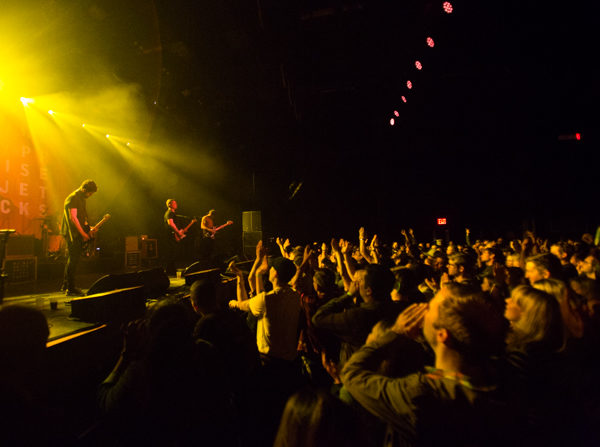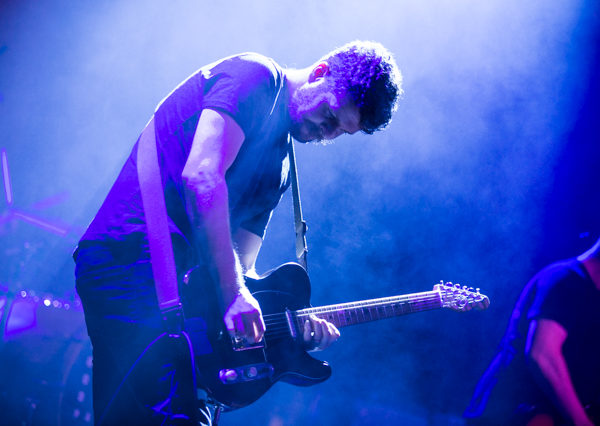 We Were Promised Jetpacks setlist:
1. Impossible
2. Human Error
3. Someone Else's Problem
4. Make it Easier
5. Keeping Warm
6. The More I Sleep, the Less I Dream.
7. Safety In Numbers
8. Ships With Holes Will Sink
9. Sore Thumb
10. Not Wanted
11. Hanging In
12. Boy in the Backseat
13. It's Thunder and It's Lightning
14. Repeating Patterns