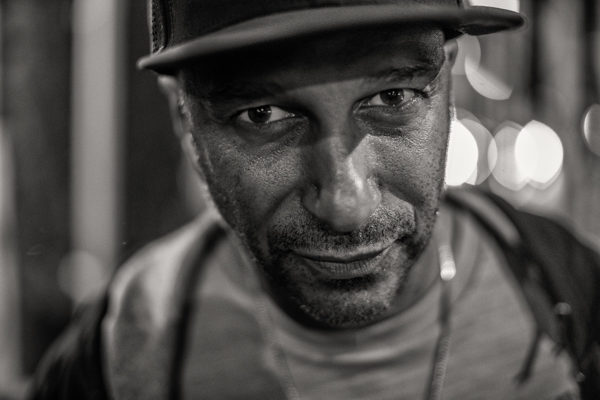 All photos by Dutch Doscher
The Atlas Underground is Tom Morello's new project. Tom Morello said he intended to make "a record that was the [Jimi] Hendrix of now," featuring "guitar playing that is outside of the norm and is extraordinary." While the guitar parts rip, using riffs he has kept in his back pocket from the Rage Against the Machine Days and brand new inspired riffs.

"The riffs and the beats led the way, but the extraordinary talents of the collaborators set my creativity into uncharted territory. I've been devoted both musically and as an activist to fighting injustice at every turn. Amid this heightened sense of impending doom, it's now time to rally the troops in a last-ditch effort to save the planet, and our artistic souls. By challenging the boundaries of what music is and has sounded like before, you can open people's eyes to changing the status quo in society."
On the night of October 1, Morello performed the first of two nights at Le Poisson Rogue which was part live performance and part interview.
The night started with a 20-minute interview where Morello spoke about growing up and his first days with a guitar which he had abandoned at the age of 12. His world changed when he picked it up again at 17. Morello went on to talk about his days at Harvard and his roommate, who was slowly growing tired of his self-imposed guitar practice where he went from practicing 2 hours a day to 6 hours a day.
He described his practice as: 2 hours of scales, followed by 2 hours of playing with the radio and 2 hours of playing his music. Then he discovered the guitar pedal. He was playing with his guitar and the pedal, turning the pedal on and off and creating new sounds. It was when his roommate walked in and says "Oh great you got a keyboard now.." that he knew he was onto something. Morello would occasionally stand up and give the committed audience a sample of what he was working on in college and where it took him to now.
He then went on to talk about Audioslave. It was Rick Rubin's idea to ask Chris Cornell to join, so Tom and Rick drove up to Chris's house one night, he described the night as a little windy and foggy in the Hollywood Hills. The twisty roads and ominous mood of the night was getting to Rick Rubin. When they got to the house Chris's whispy silhouette comes out and Rick Rubin turns to Tom and says "Let's get out of here…." They of course didn't and Audioslave was born.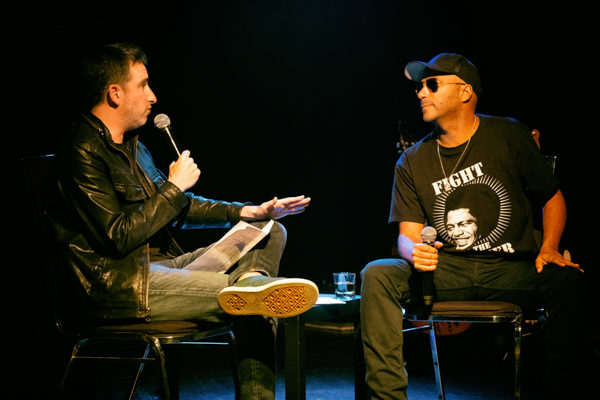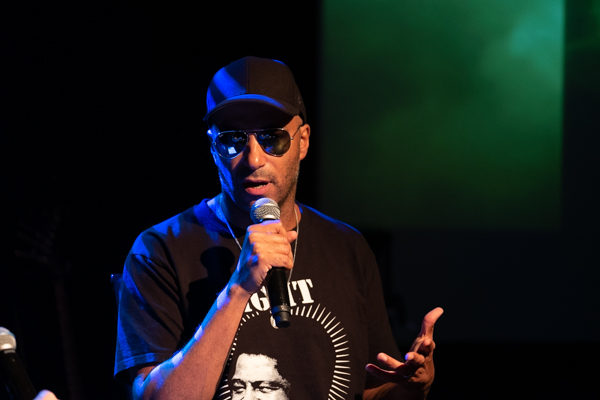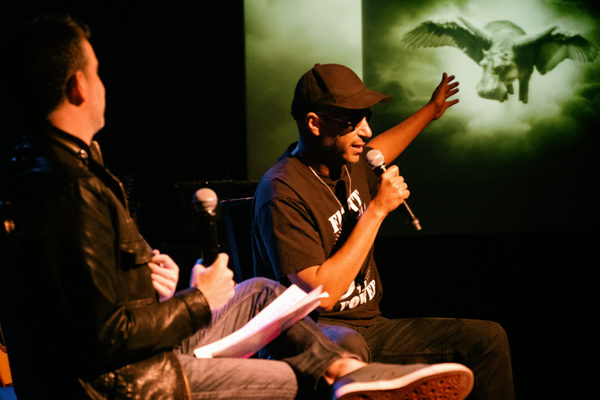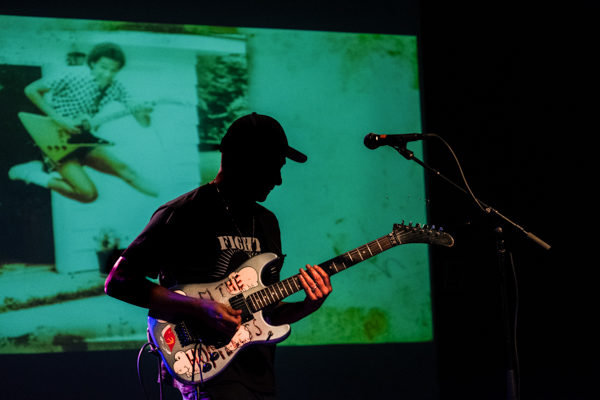 Next, Tom went on to talk about his days of playing with Bruce Springsteen and how nervous he was at the first show he did with him.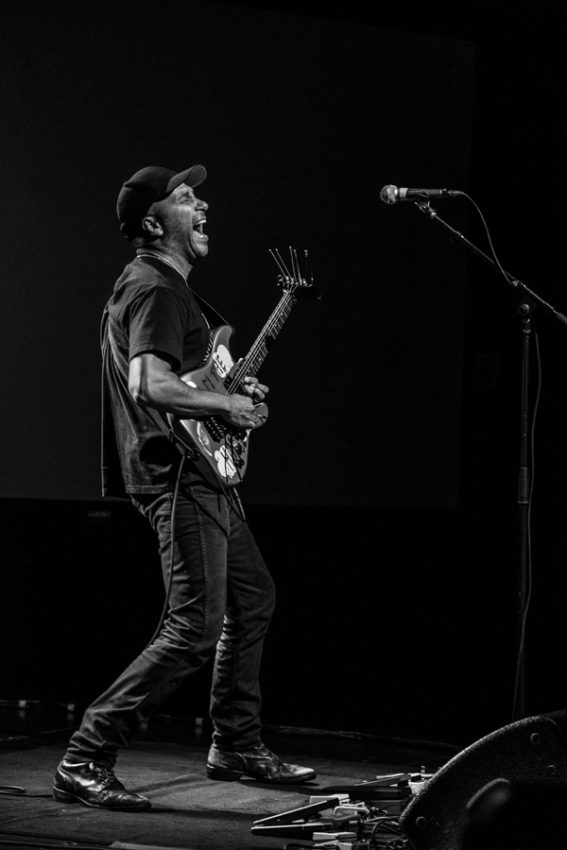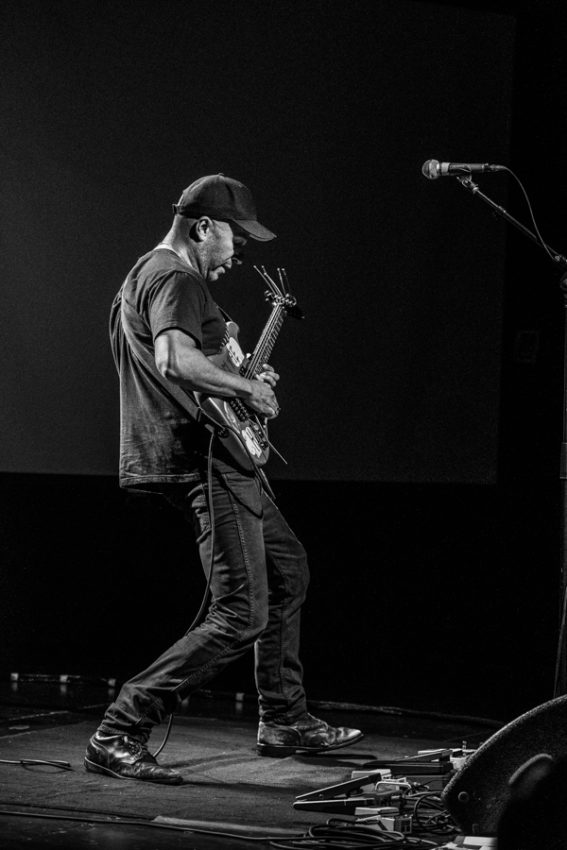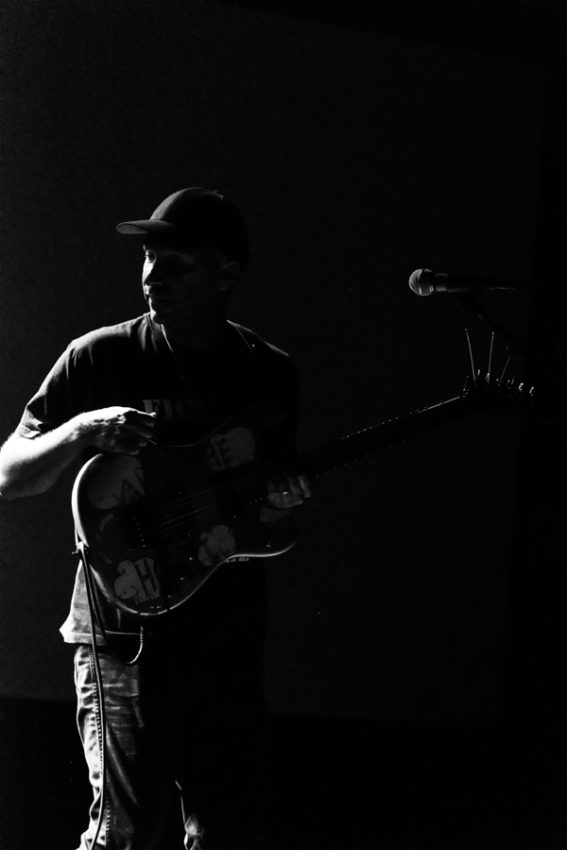 Tom then informed the audience that they were the first people to hear new album in it entirety.In the darkened underground club one large screen played all the songs off the album with images and lyrics flashing across the screen. It was great to experience a listening party like this. Morello didn't leave the room for the video and seemed deeply proud of this new music. It draws deeply from EDM (which he said he hated till he heard Knife Party), and heavy Guitar riffs.
There was vibe in the room that he would just say "Thank You and goodnight." But that didn't happen, He played a Bruce Springsteen cover of "The Ghost Of Tom Joad."
Then things started to get interesting, as he invited the entire audience on stage with him to play the Woody Guthrie song, "This Land Is Your Land." He followed this up to playing the guitar parts and a recorded backing of the Rage Against The Machine Song "Killing in the Name."
Find a few more photos from the performance posted below, along with a video clip from the show where Tom talks a little about Chris and a song he wrote about him.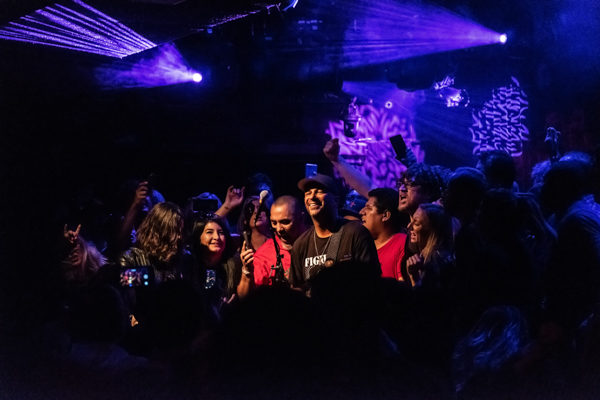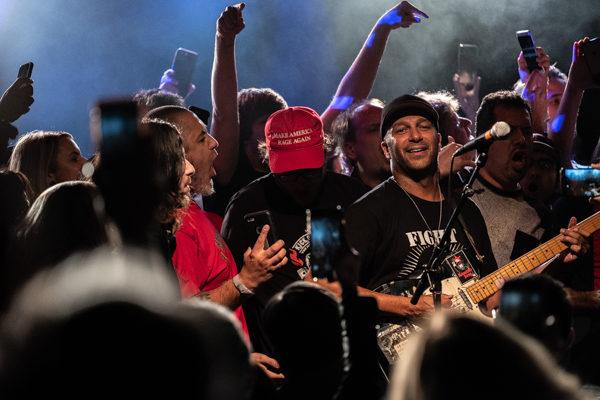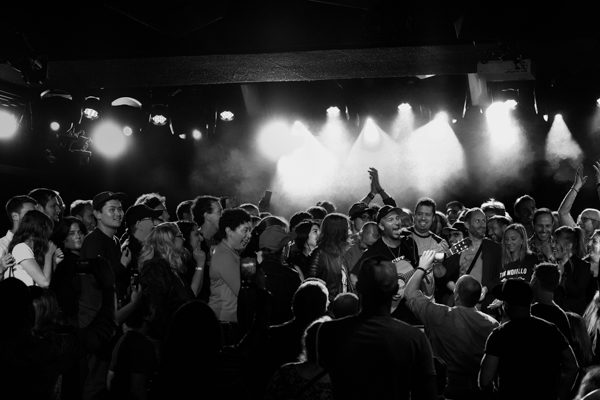 The Atlas Underground setlist:
1. The Garden of Gethsemane (çsong)
2. Like a Stone (Audioslave song)
3. Mr. Crowley (Ozzy Osbourne cover)
[The Atlas Underground album listening session]
4. The Ghost of Tom Joad (Bruce Springsteen cover)
5. This Land Is Your Land (Woody Guthrie cover)
6. Killing in the Name (Rage Against the Machine song)