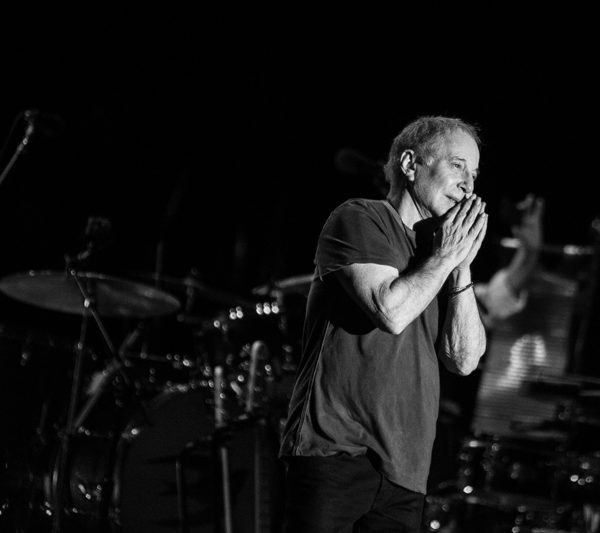 All good things must come to an end. Paul Simon has achieved the kind of career that most can only dream of, including even the most successful of musicians. On September 22 he returned home to Queens for what is billed as his farewell performance at Flushing Meadows Corona Park.

The large park would be a daunting task for most to sell out, but it was no problem for Simon, who of course played to 500,000 in Central Park many years ago. Many debates if Simon will really wrap it up but for all intents and purposes, this was the last proper tour performance that he would be doing and there was no way I was missing it.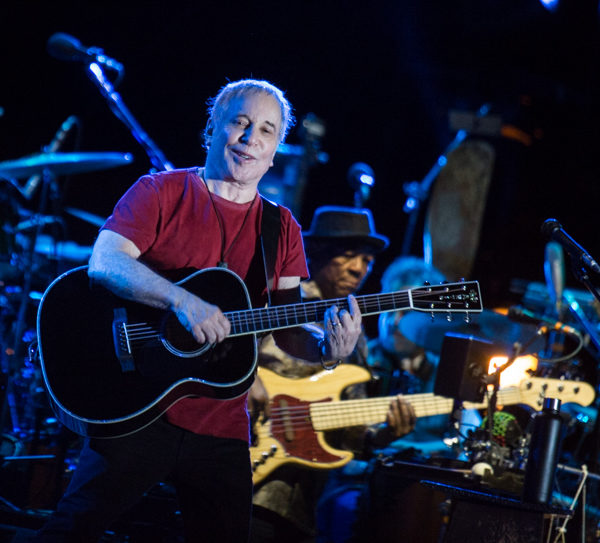 While the setlist was a similar run-through of both beloved solo outings and Simon & Garfunkel classics, there was a special feeling in the air due to the proximity to many of the special places near and dear to Simon's heart. The park was near where he played baseball as a kid, so he celebrated this by having a catch with a few fans in the crowd (the final of the three fans who threw to him was able to actually reach him). He waved to the planes that were touching down at the local airport nearby. There were plenty of moments of nostalgia shared from Simon and I'm sure tons which he internalized.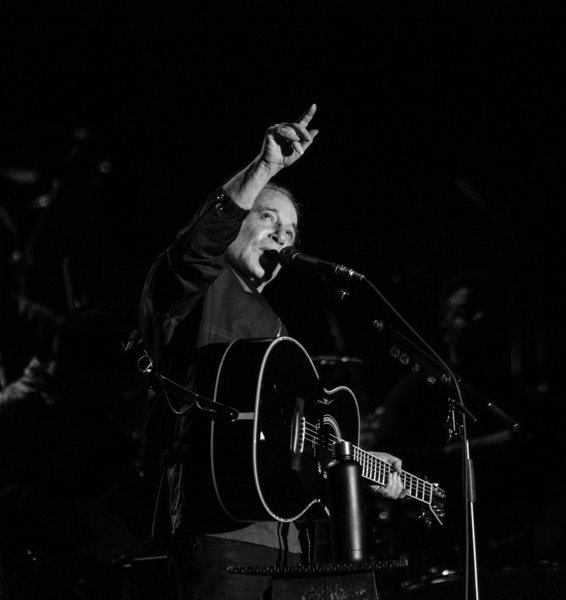 Backed by his powerful band which included the always welcome sight of yMusic added layers and nuance to the many classics that Simon performed. "Diamonds on the Soles of Her Shoes" and "You Can Call Me Al" were particular solo highlights, but it was Simon and Garfunkel offerings like "Bridge Over Troubled Water" that landed in truly spectacular fashion.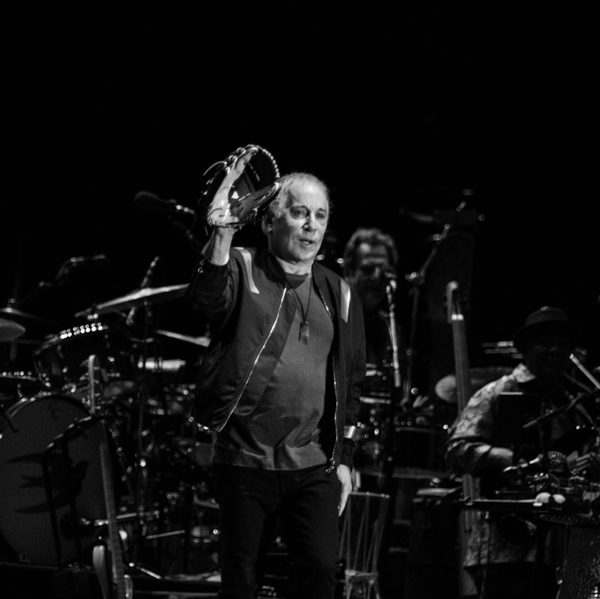 The real magic came during the second encore with the end of the show coming closer and closer and finally arriving with what else, but "Ther Sound Of Silence." I have never heard such a large outdoor crowd this silent, somehow it felt like he was just singing to you. As the song went on, the emotional weight was really felt, with grown men and woman of all ages sniffling and wiping away the tears. It was a bittersweet moment, something between a celebration and funeral, but definitely an unforgettable moment that was truly a perfect sendoff for one of our real living legends.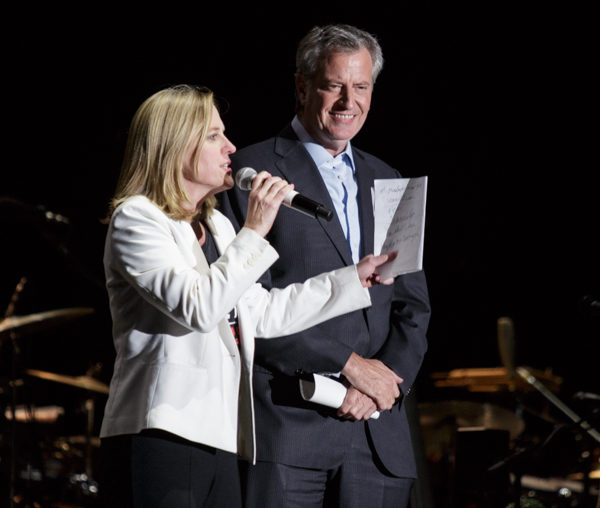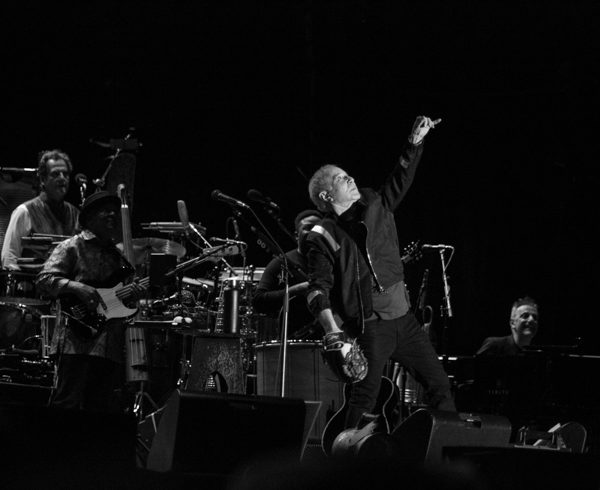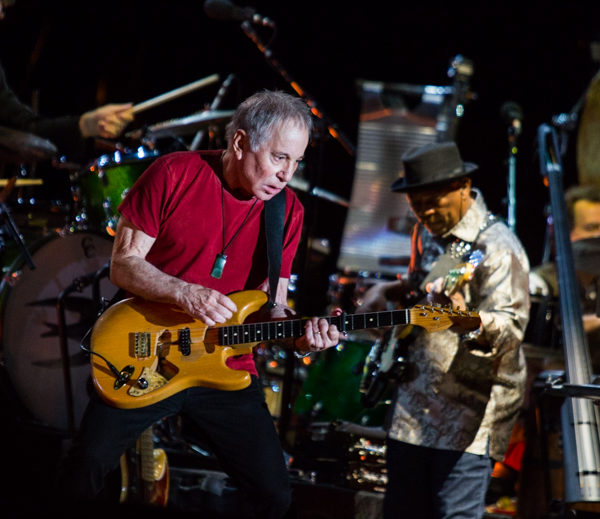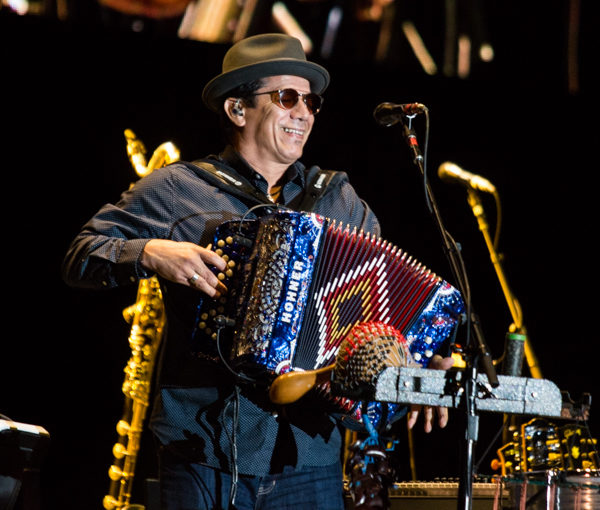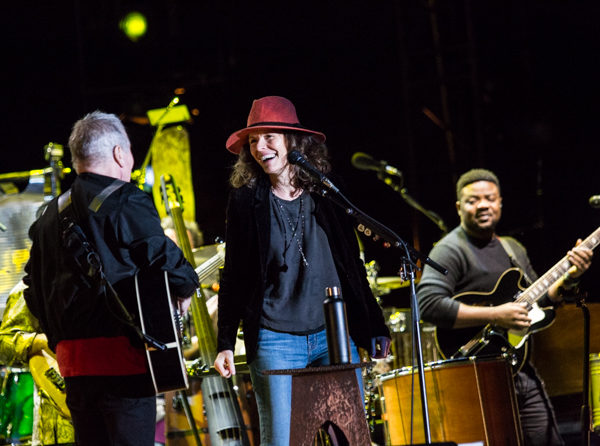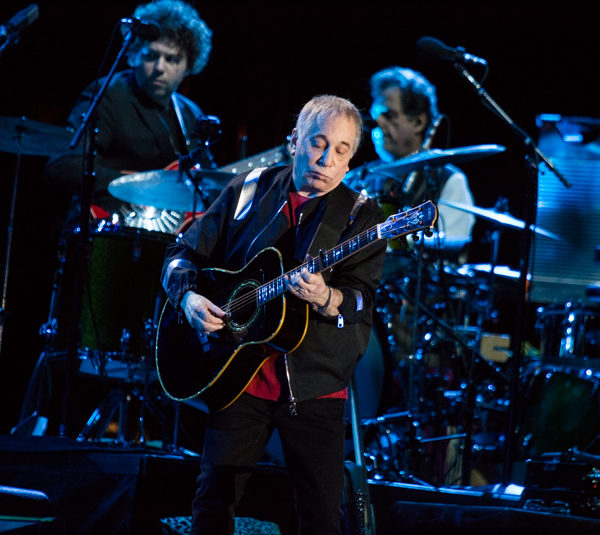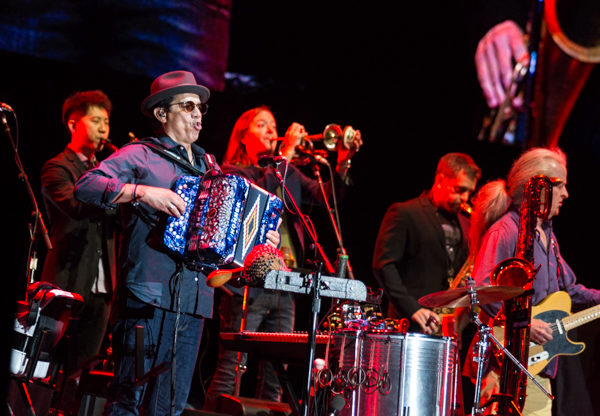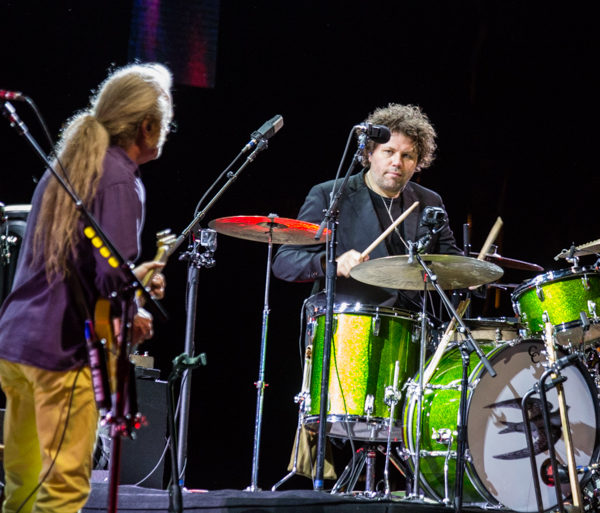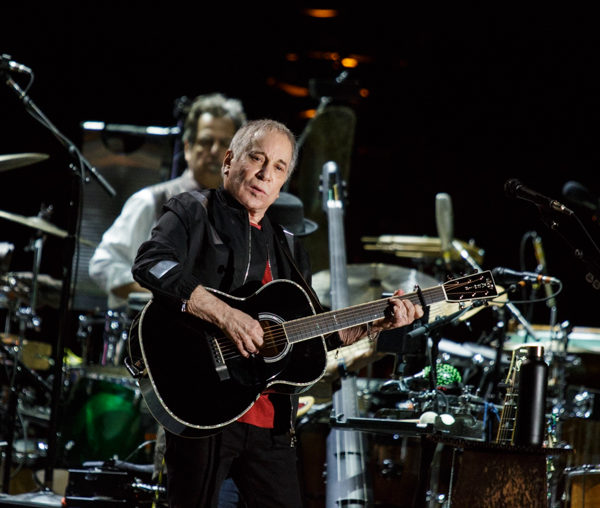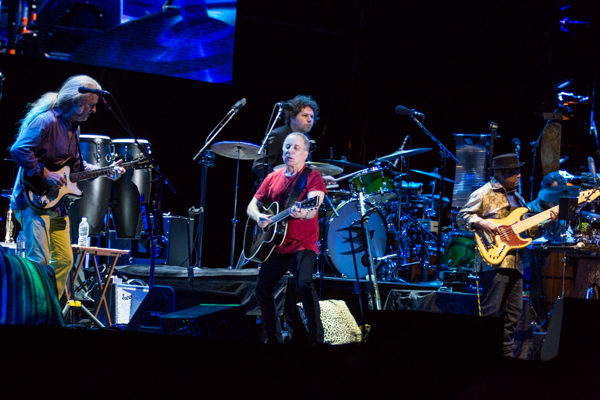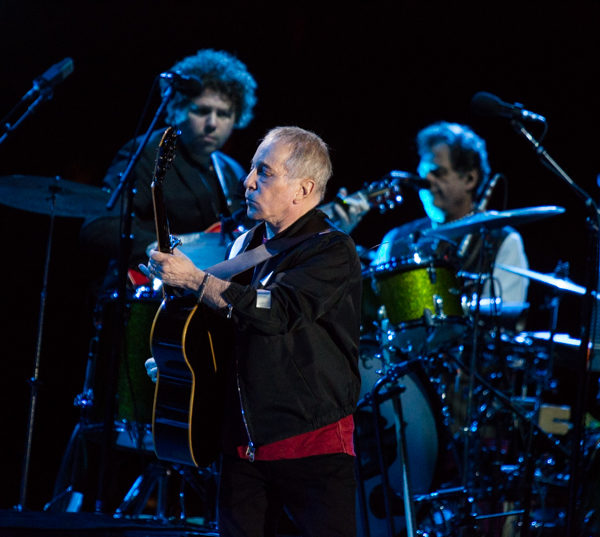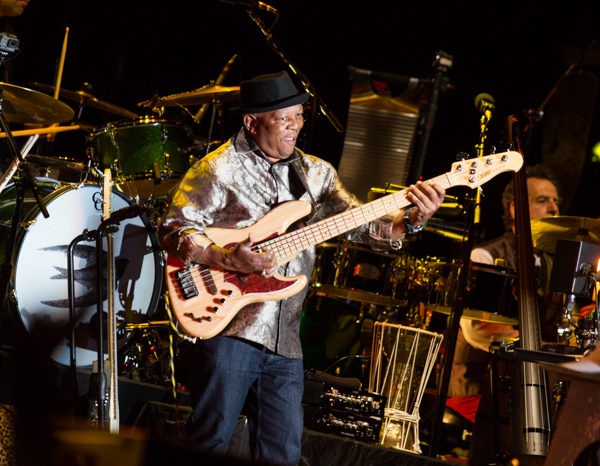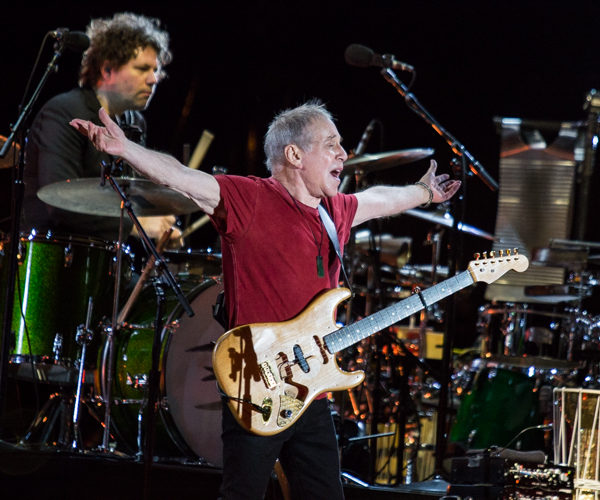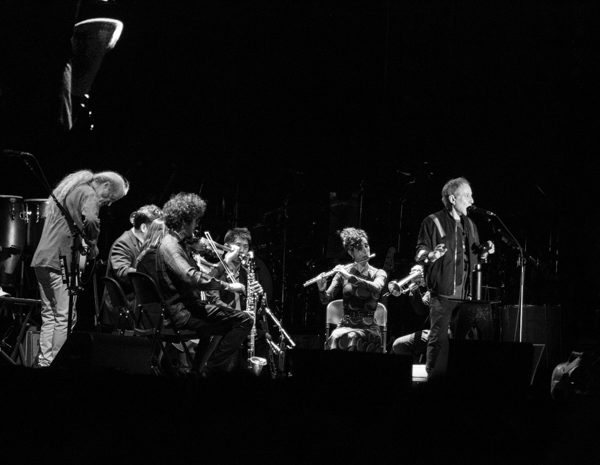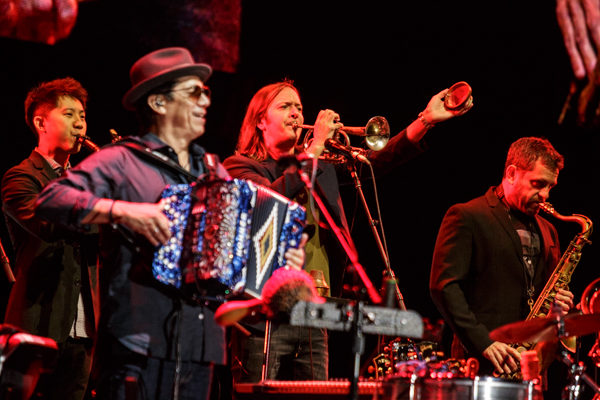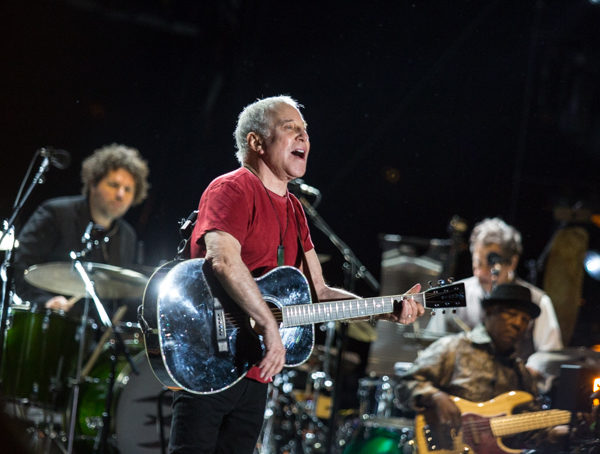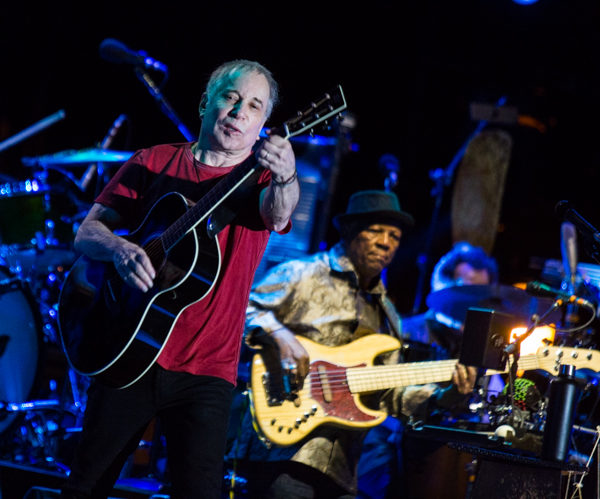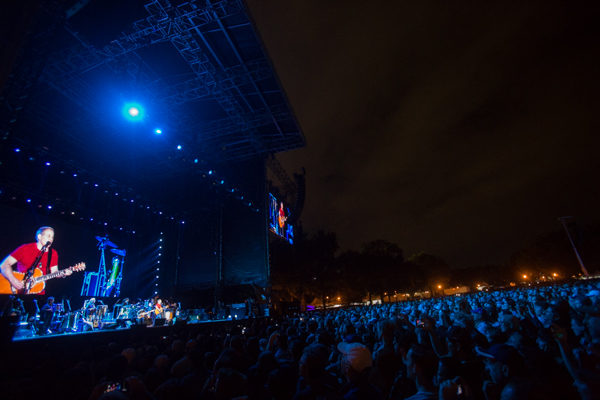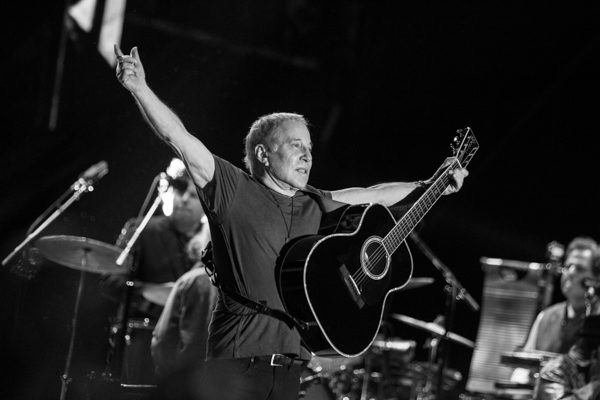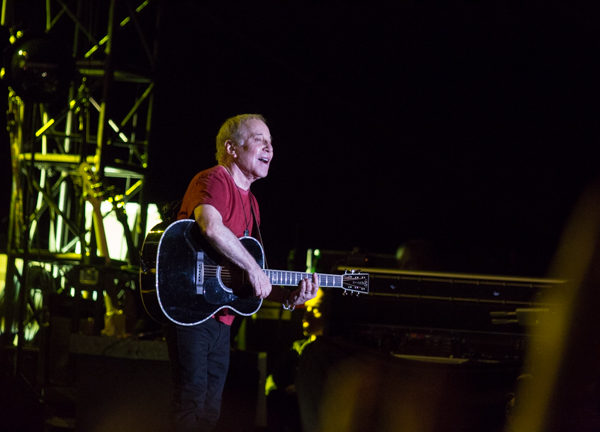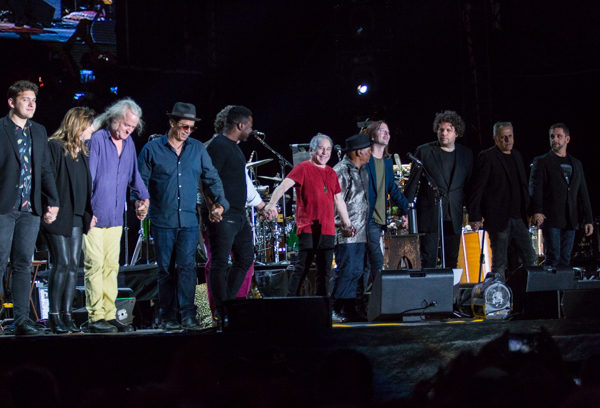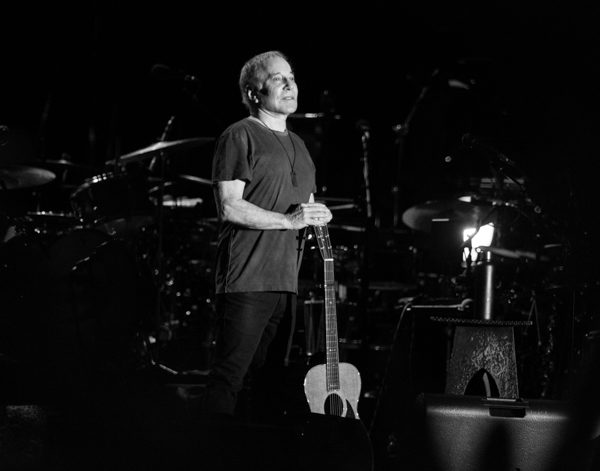 Paul Simon setlist:
1. America (Simon & Garfunkel song)
2. 50 Ways to Leave Your Lover
3. The Boy in the Bubble
4. Dazzling Blue
5. That Was Your Mother
6. Rewrite
7. Mother and Child Reunion
8. Me and Julio Down by the Schoolyard (with Edie Brickell)
9. Rene and Georgette Magritte With Their Dog After the War
10. Can't Run But
11. Bridge Over Troubled Water (Simon & Garfunkel song)
12. Wristband
13. Spirit Voices
14. The Obvious Child
15. Questions for the Angels
16. The Cool, Cool River
17. Diamonds on the Soles of Her Shoes
18. You Can Call Me Al
Encore:
19. Late in the Evening
20. Still Crazy After All These Years
21. Graceland
Encore 2:
22. Homeward Bound (Simon & Garfunkel song) (solo)
23. Kodachrome
24. The Boxer (Simon & Garfunkel song)
25. American Tune (solo)
26. The Sound of Silence (Simon & Garfunkel song) (solo)