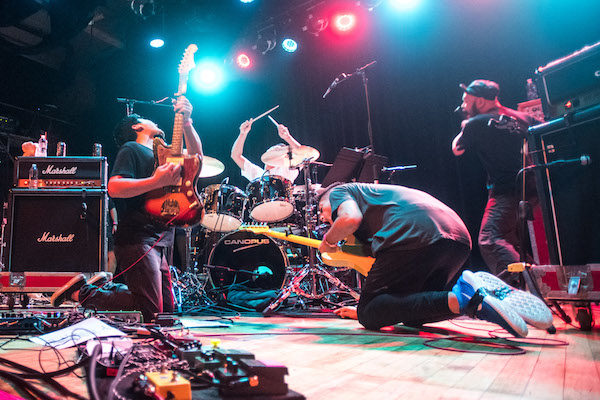 All photos by Nick Karp
Japanese post-rock instrumentalist Toe returned to Brooklyn on September 8 for a performance at Warsaw. The tour is in support of their new EP Our Latest Number, out via Topshelf Records.
Our photographer Nick Karp was there to capture photos from their performance, all of which you can find posted in the gallery below.