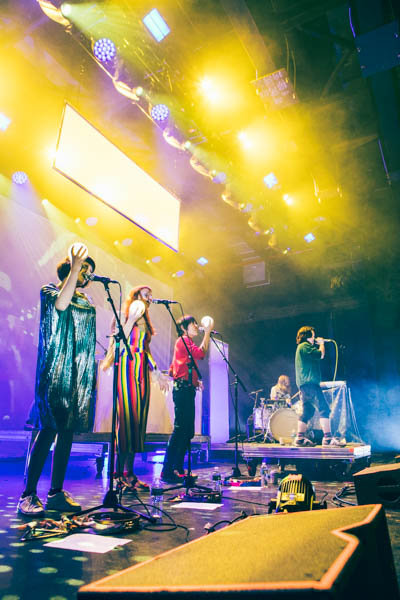 All photos by Dana Pacifico
It was just last December where we saw Superorganism make their North American debut at House Of Yes and the band have had one hell of a year since then. They released their self-titled debut album via Domino Records and have been selling out rooms across the country, including Music Hall of Williamsburg back in April.
On Monday, September 10, the band made yet another step-forwaded playing Brooklyn Steel just nine months since they played their first New York show. It's quite an impressive feat and rare to see a band command a crowd so quickly but based on how enjoyable their music and live show is, it's no surprise.
Our photographer Dana Pacifico was there to capture photos from their perforamnce at Brooklyn Steel, all of which you can find posted in the gallery below.