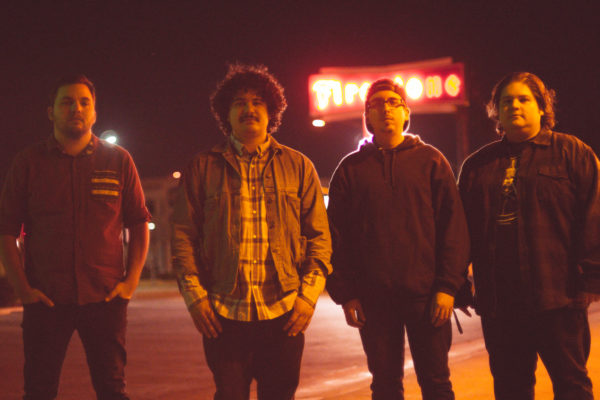 Castle Pines are a four piece band from Corona, California who capture the heart and soul of summer on their delightfully good new single "Woo Hoo." Set to appear on their new album Por Vida, if any of the songs are half as good as this track, it's set to be a great one. Better yet, we have the honor and privilege of premiering this amazing track for the first time anywhere.
The track is absurdist realism in a conversation lyrical narrative, relying on mostly the mundane, moving from every day to monumental events in a person's life. Told in a satirical and comical way, the sort of way that we use to help combat adversity. The track was partly inspired by Albert Camus' novel "The Stranger" and partly based off of actual events that happened in singer Leandro Barrientos' life, the song breathes with a sense of fatalistic optimism of not letting these situations prevent us from holding onto hope.
"Woo Hoo" works because of the contrast of vocalist Barrientos talking us through a story and the stunningly catchy "woo hoo's" behind it all. This one is a real indie anthem that deserves to be blasted as you cruise effortlessly down the highway with the windows down. It's a killer track and quite frankly, one of my current favorite tracks of the entire summer.
Find the premiere stream of "Woo Hoo" posted below and grab a copy for yourself right here.