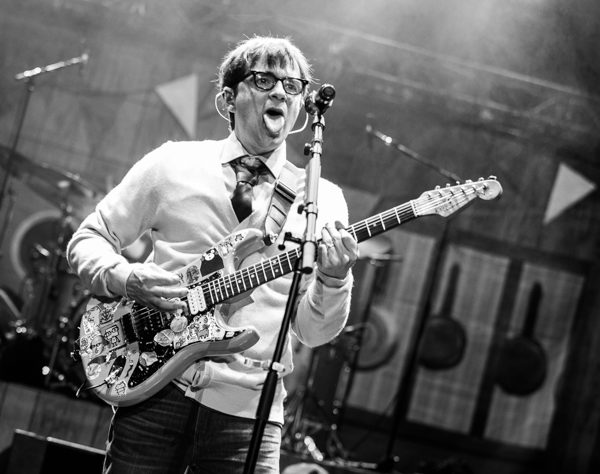 Weezer and Pixies have been on tour together this summer, bringing their 90s rock origins to amphitheaters and pavilions across the country. They had a few shows in the tristate area, including a performance in Holmdel, New Jersey on July 20 where they played PNC Banks Art Center.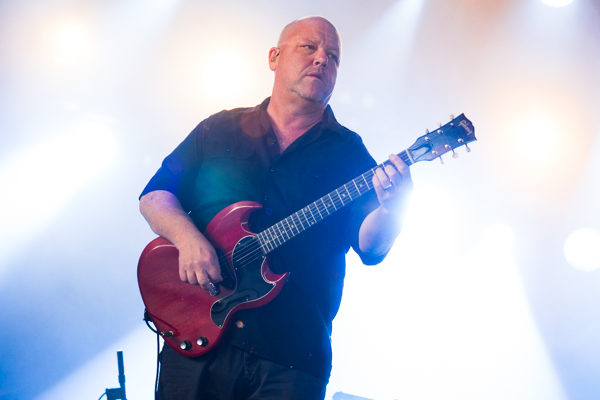 Following a performance by Sleigh Bells, Pixies were up first and gave fans a rocking good set that featured heavily from Doolittle (8 of the 22 songs from the setlist were off of it) and a cover of The Jesus and Mary Chain's "Head On." You got a sense in the room that the older fans were there for Pixies, while many younger fans seemed there for Weezer.

While Weezer are technically touring in support of their 2017 album Pacific Daydream, only "Feels Like Summer," from the album was played. Instead, the band pretty much gave fans a run through their greatest hits throughout the years. Even the backdrop of the stage changed to fit the era of Weezer that the songs came from, starting off with a recreation of sorts of the retro vibe of the "Buddy Holly" video and bringing us into their garage for "In The Garage."
They gave us a few fun covers, including The Turtles' "Happy Together," which merged seamlessly with Green Day's "Longview", which kicked right into "Keep Fishin'." Next thing you knew, Cumomo found his way into the aisles riding a scooter to a b-stage in the center of the pavilion, where he put on a sailors uniform surrounded by a tropical paradise of sorts which was the perfect setup for an acoustic performance of "Island in The Sun," which was followed by a cover of A-Ha's "Take On Me." The good vibes were strong from there with rocking performances of "Burndt Jamb" and "Hash Pipe," as well as their cover of Toto's "Africa," which is their first single to chart this decade.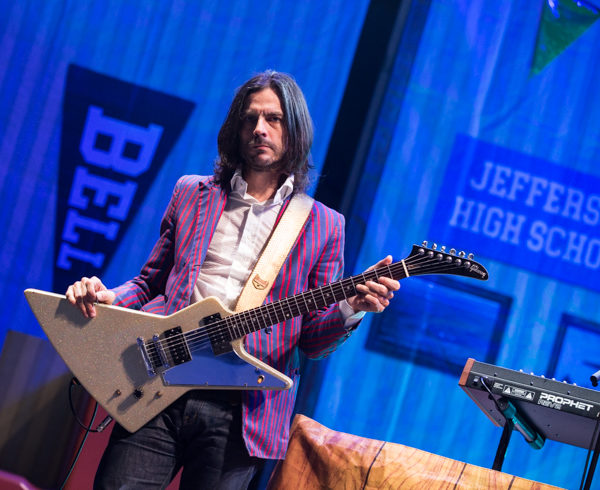 The one-two punch of "The Good Life" and "Say It Ain't So" was a perfect finish to what was a nearly perfect setlist and if that wasn't good enough, they riffed on Black Sabbath's "Paranoid" before finishing, giving fans a wonderful summer concert that was everything one could want from a Weezer performance.
Find a full gallery of photos and the setlist posted below from both Pixies and Weezer.
Pixies: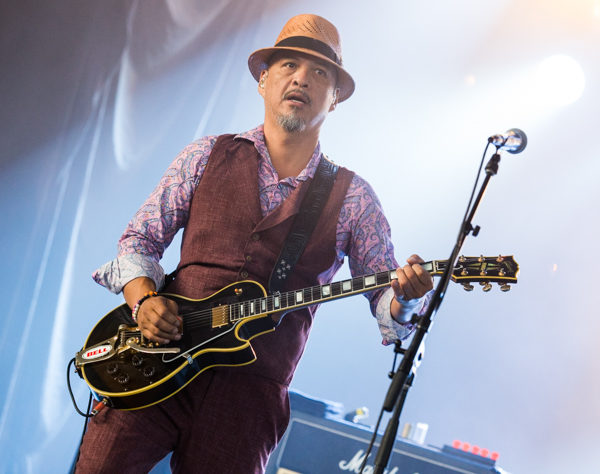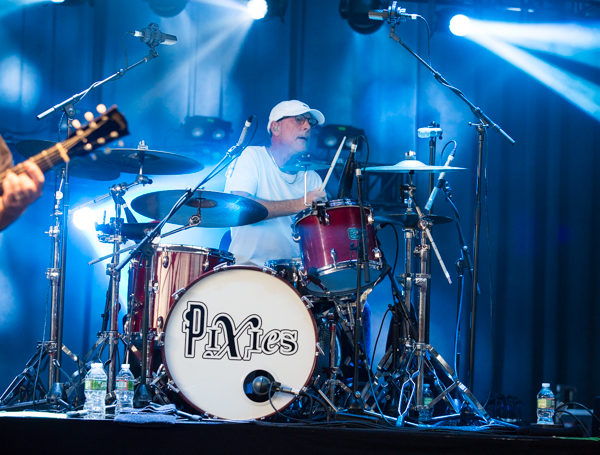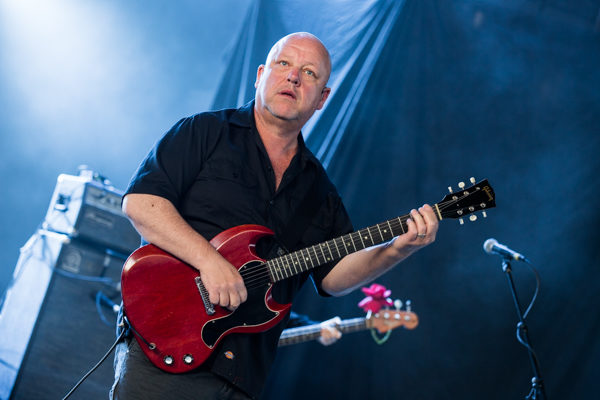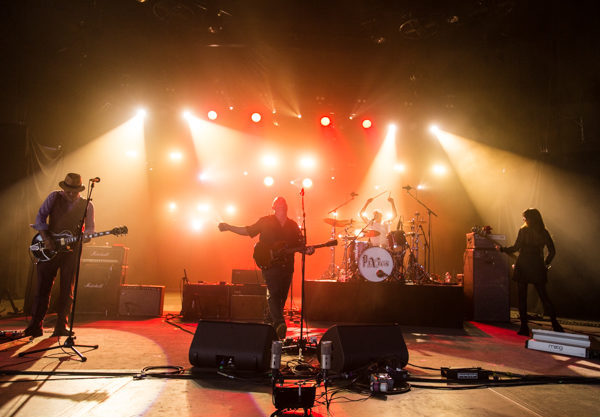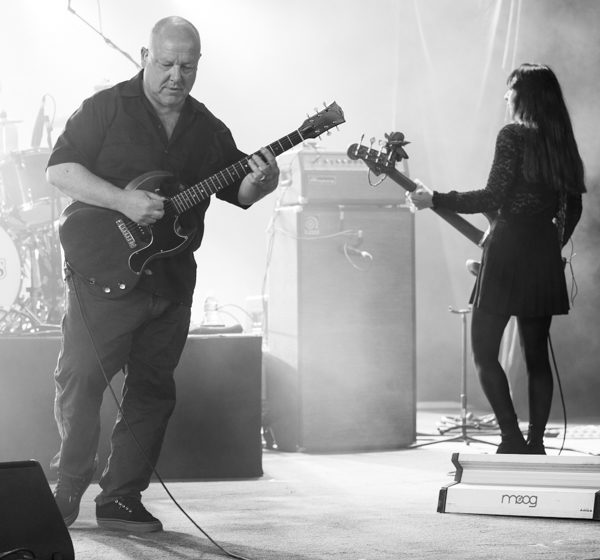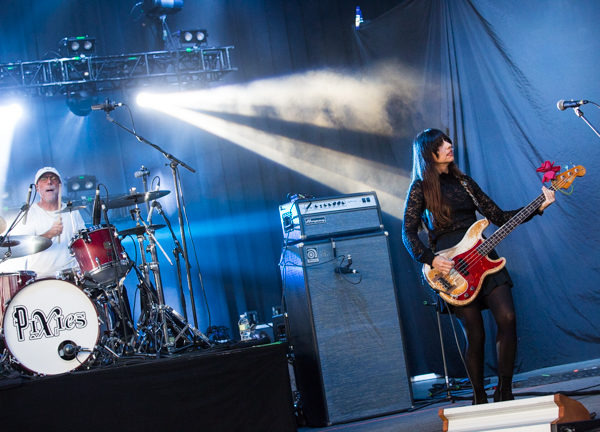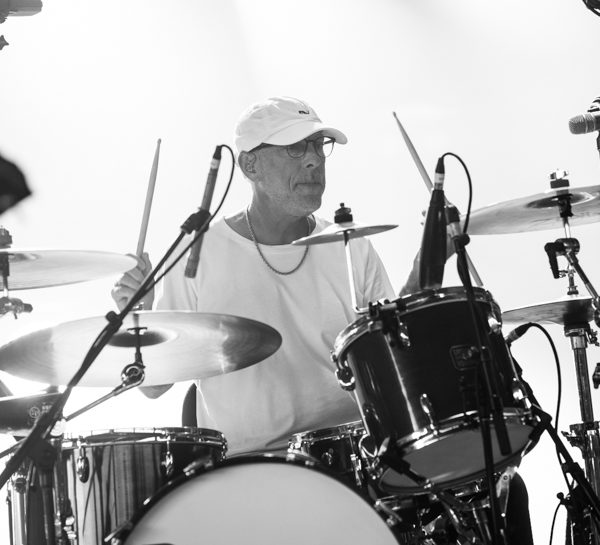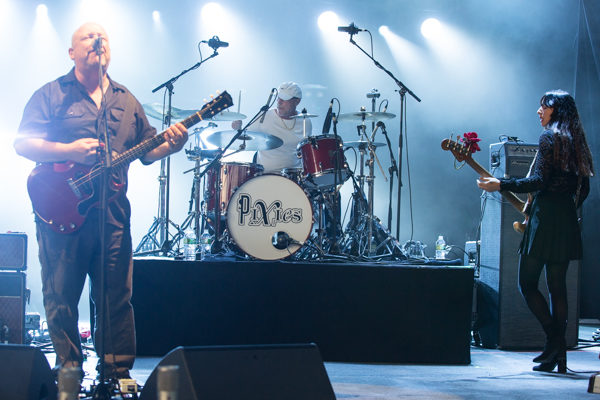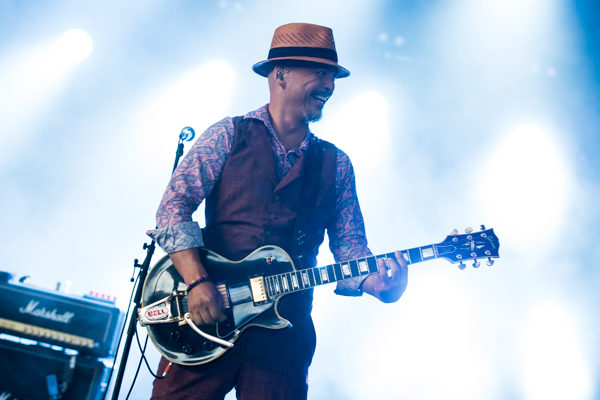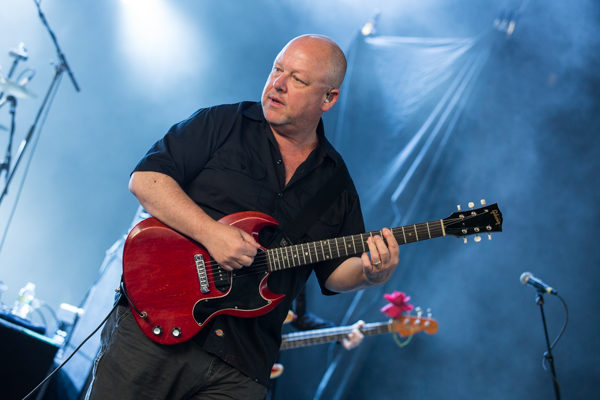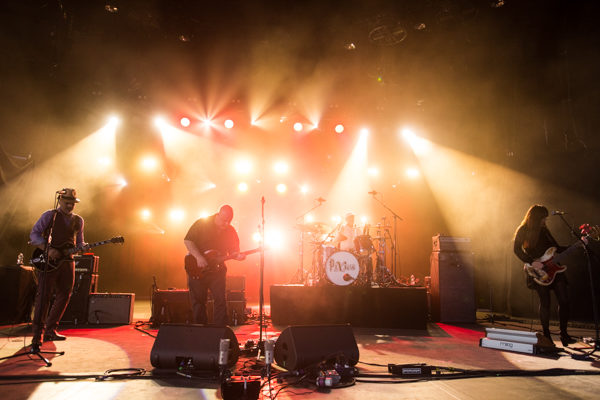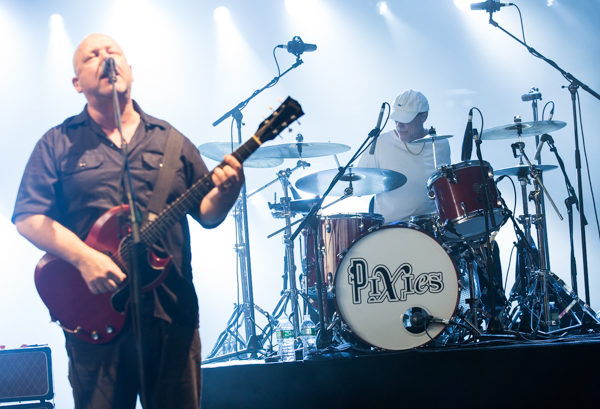 Pixies setlist:
1. U-Mass
2. Wave of Mutilation
3. Gouge Away
4. Caribou
5. Classic Masher
6. Debaser
7. Monkey Gone to Heaven
8. I Bleed
9. Crackity Jones
10. Isla de Encanta
11. Hey
12. Um Chagga Lagga
13. Where Is My Mind?
14. Gigantic
15. Bel Esprit
16. Bone Machine
17. Head On (The Jesus and Mary Chain cover)
18. All I Think About Now
19. Tame
20. Cactus
21. I've Been Tired
22. Vamos
Weezer: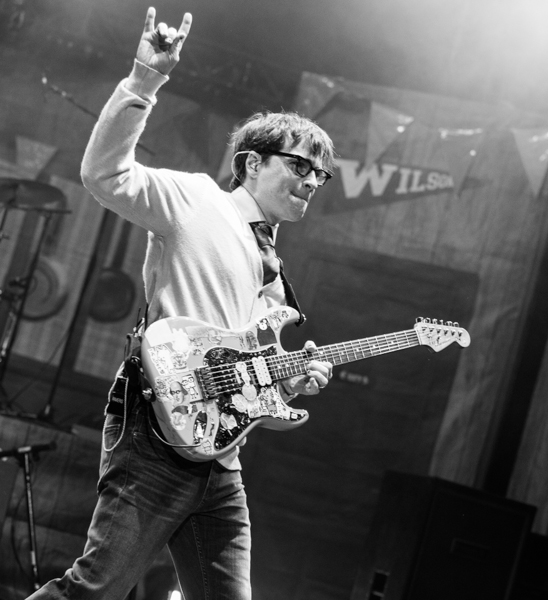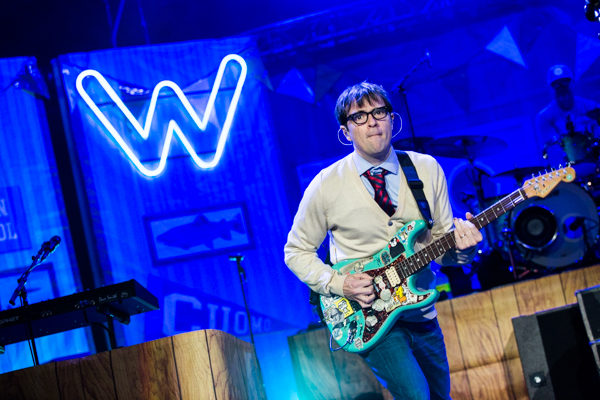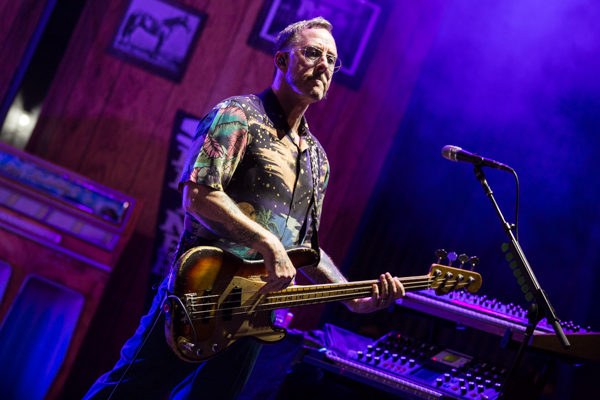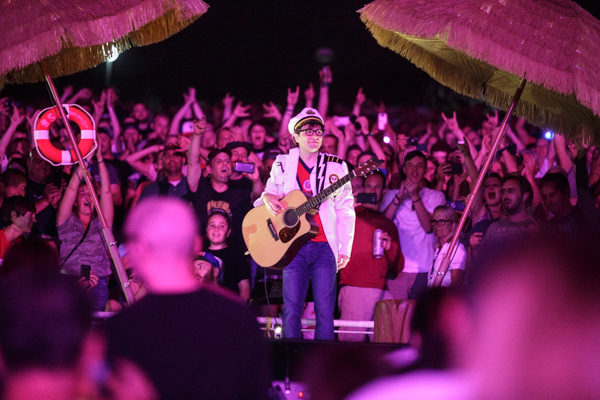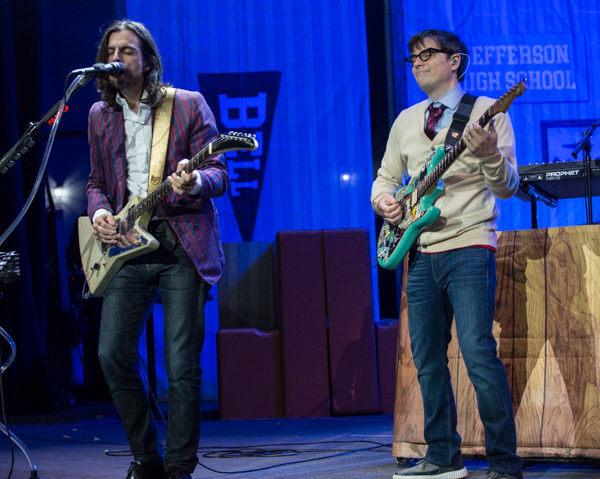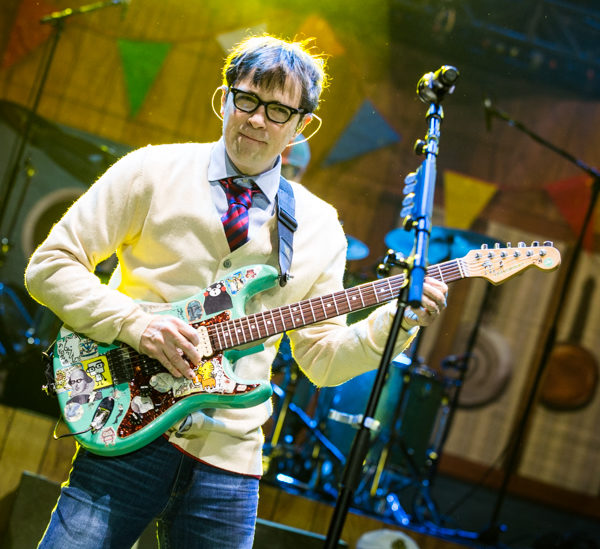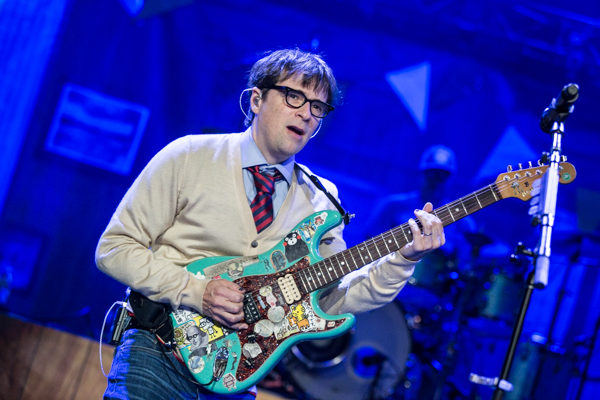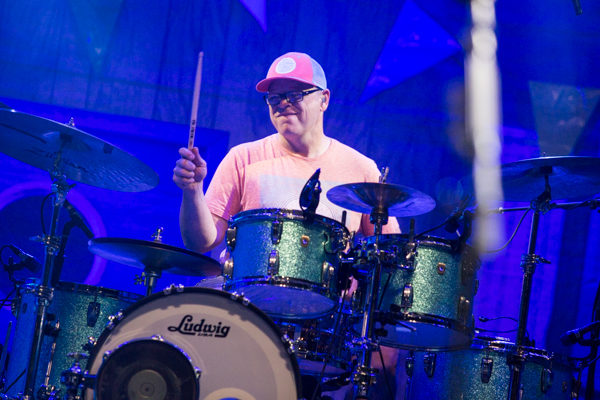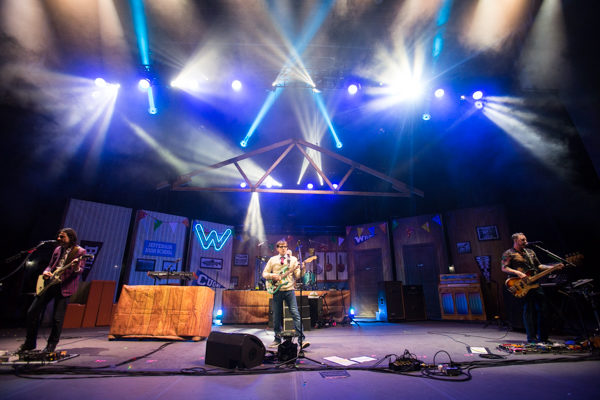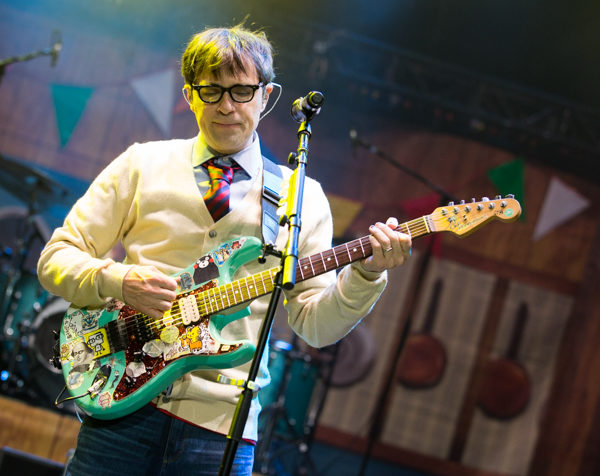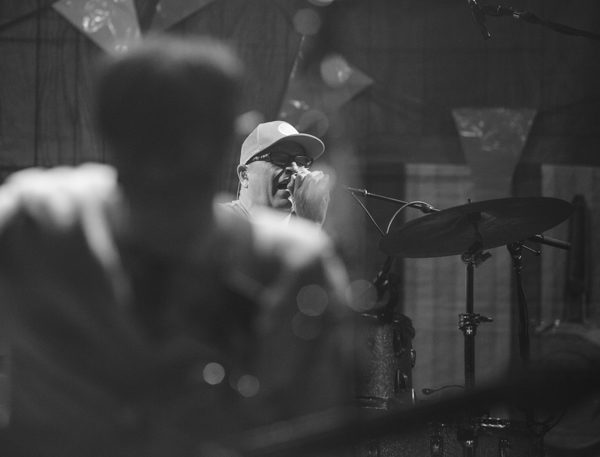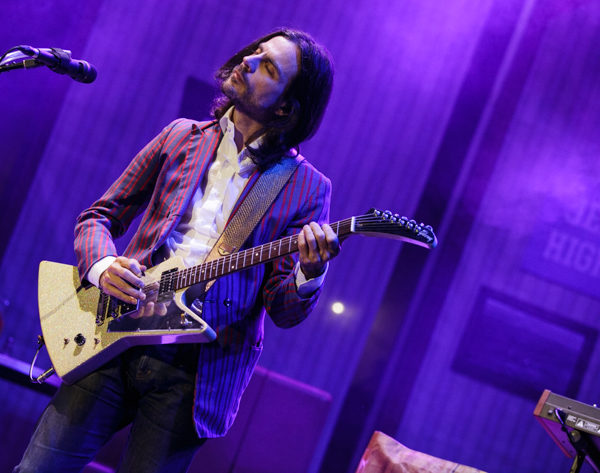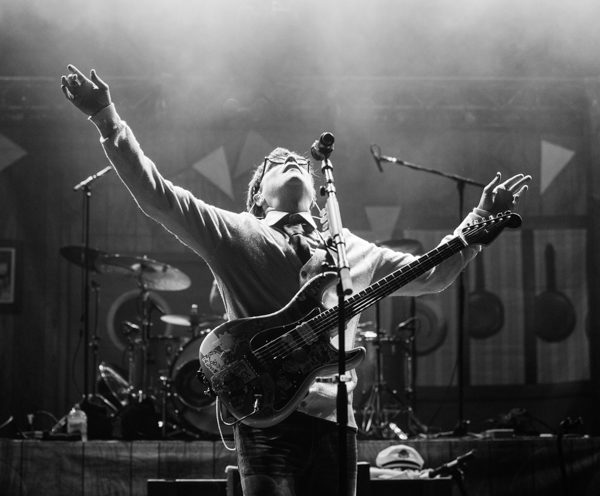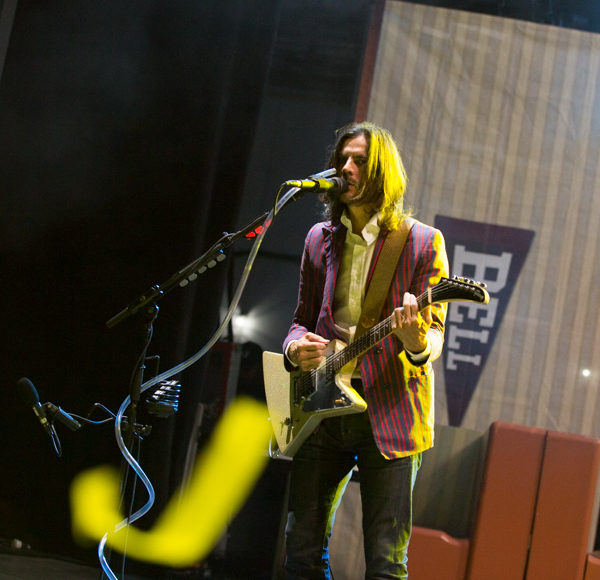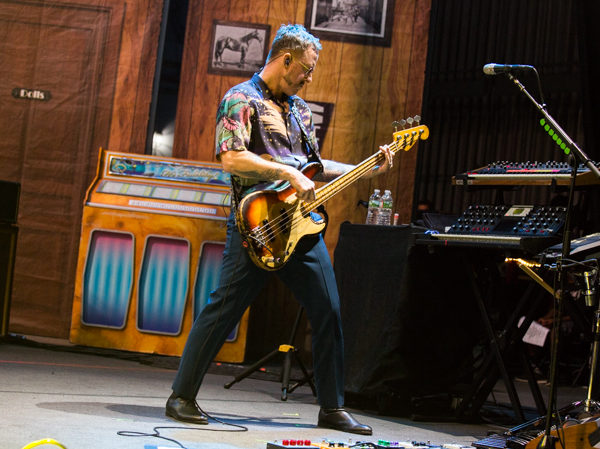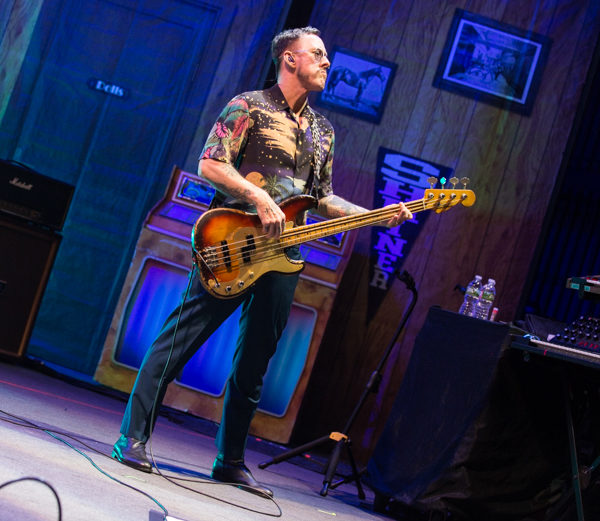 Weezer setlist:
1. Buddy Holly
2. Beverly Hills
3. Pork and Beans
4. Undone – The Sweater Song
5. (If You're Wondering If I Want You To) I Want You To
6. Perfect Situation
7. My Name Is Jonas
8. El Scorcho
9. In the Garage
10. Why Bother?
11. Happy Together (The Turtles cover)
12. Keep Fishin'
13. Island in the Sun
14. Take On Me (A-Ha cover)
15. Burndt Jamb
16. Hash Pipe
17. Feels Like Summer
18. Africa (Toto cover)
Encore:
19. The Good Life
20. Say It Ain't So