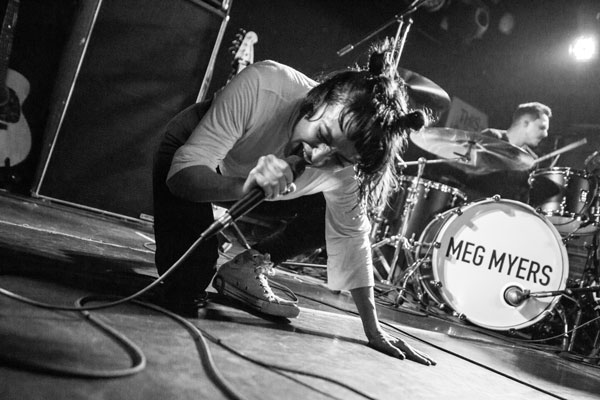 All photos by Omar Kasrawi
The screams, the glare, the whip-snapping moves. They evoke a darkness, an intensity, and an incessant heat. Those are all things that emanate from Meg Myers frame (And apparently, the Mercury Lounge when its air conditioner seems to take a night off in the middle of a sweltering New York week). They are part of the qualities that endear her so much to her rabidly loyal fan base. But let's not forget that first and foremost she spins forth a web of imminently danceable songs of longing and anger.

But before Myers' irresistible aura took the stage it was up to Texas' Soren Bryce to get the crowd in the mood. Bryce's set was a far cry from the moody and whispery tunes she was playing at Baby's All Right, a little under a year ago. This was a more engaged rollicking version of Bryce. One that seems more drawn to edgy guitars and four by four beats.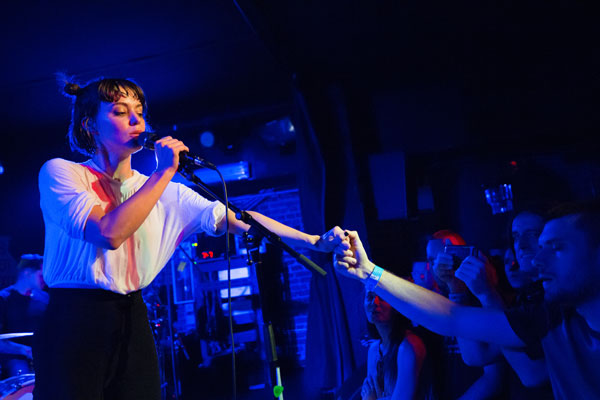 After that, it was Myers' turn to take the stage and watch the needle spill off the dial as she revved up. Myers is touring in support of her new album Take Me To The Disco dropping this month. On this night she shared new tunes, like the Pixies-esque "Numb" and the Tears for Fears inspired "Take Me To The Disco." Myers is still channeling that angst and anger that are her hallmarks, but on this night she toned down her trademark violent shakes and jangly dance moves, instead opting to let her voice take her performance to places that it hadn't been previously. Myers was using her most powerful tool in her arsenal and unleashing it in new and destructive manners.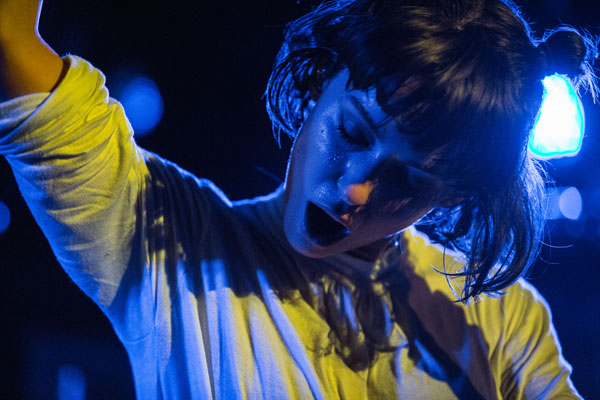 Her performances are still singular feats that you can't take your eyes off. But now she's kicking her vocals up to a notch that invokes a dread and danger that is off the charts. And this time around she also seems to have peppered in bits of humor into her new material. Humor that's always been evident in her live performances when the focused performer drops her guard, smiles and start wisecracking with and to her audience.
Myers isn't being revolutionary with her songs and performances this time around, she's being evolutionary and she's bringing the darkness, the heat, and the humor.
Find the rest of the gallery of photos from both Soren Bryce and Myers' performance posted below, along with the setlist.
Soren Bryce: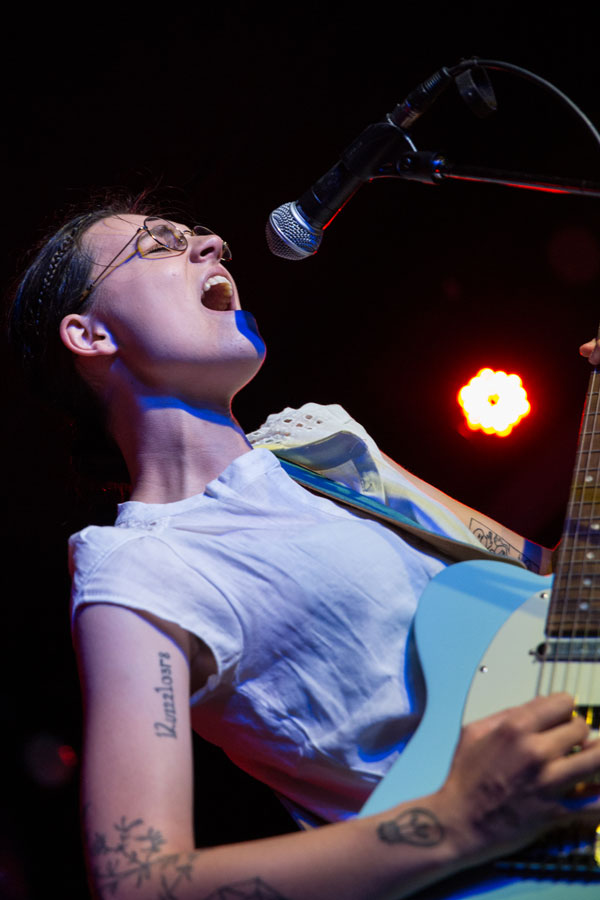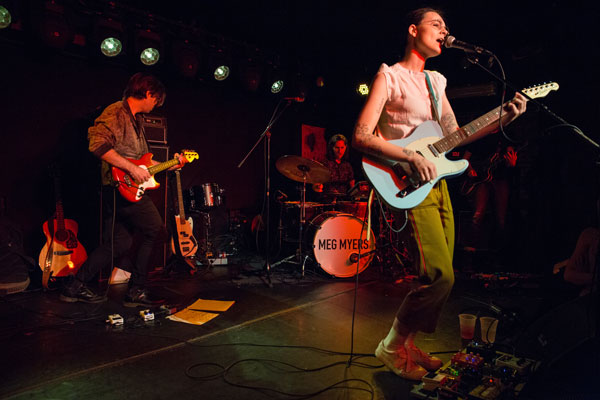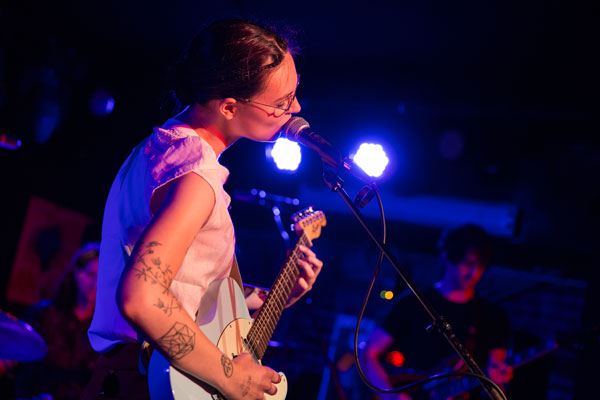 Meg Myers: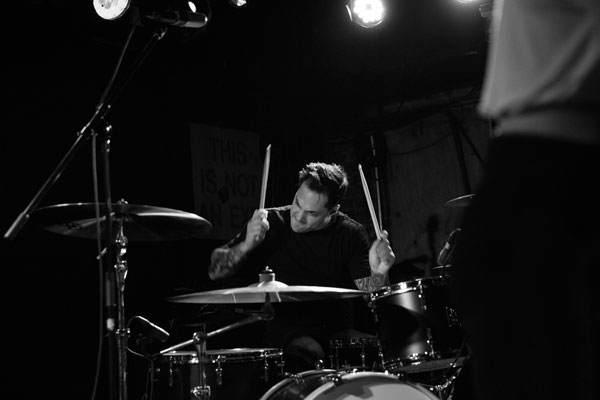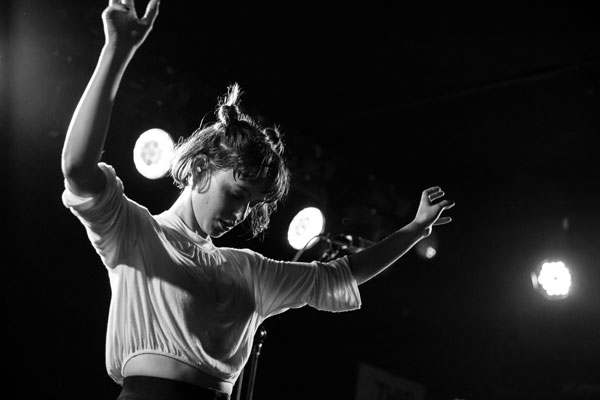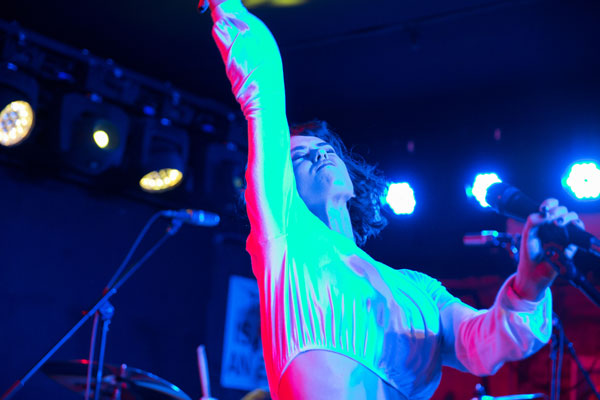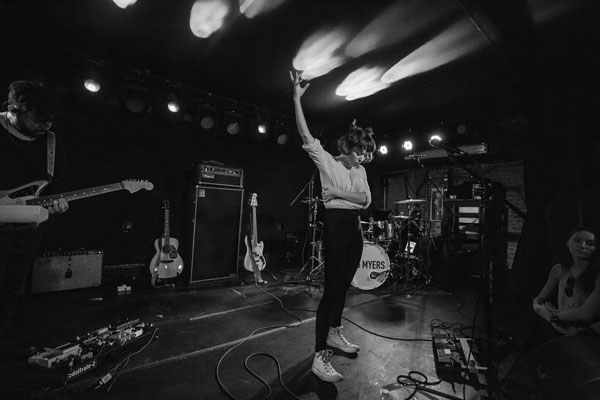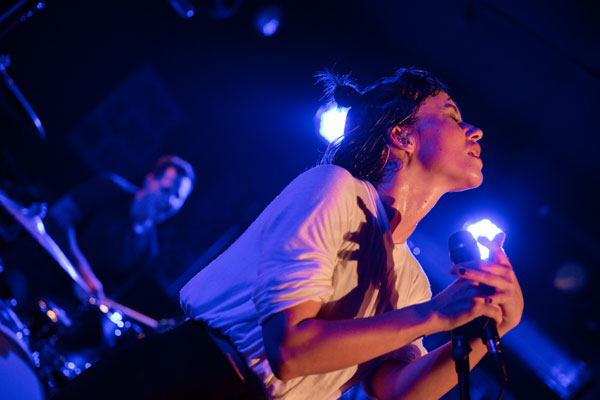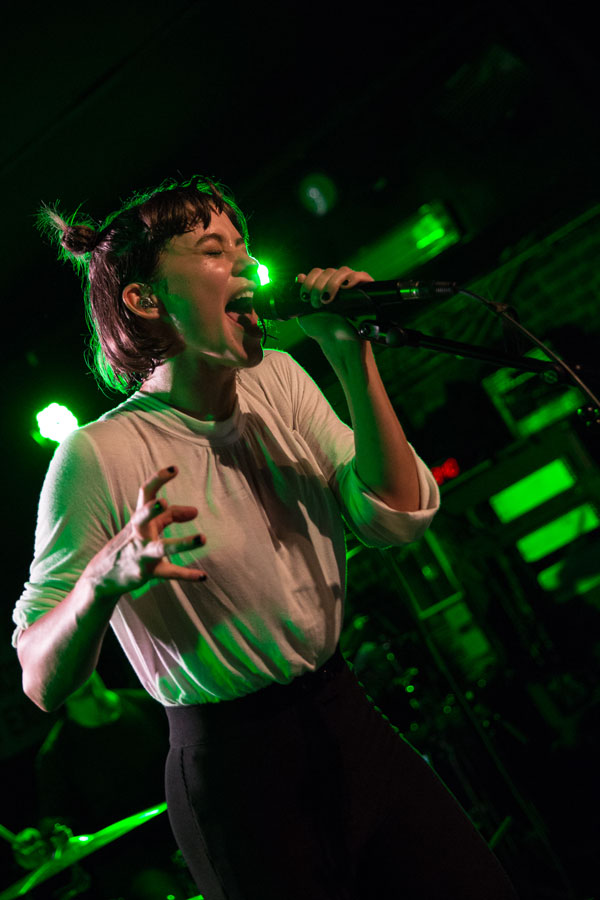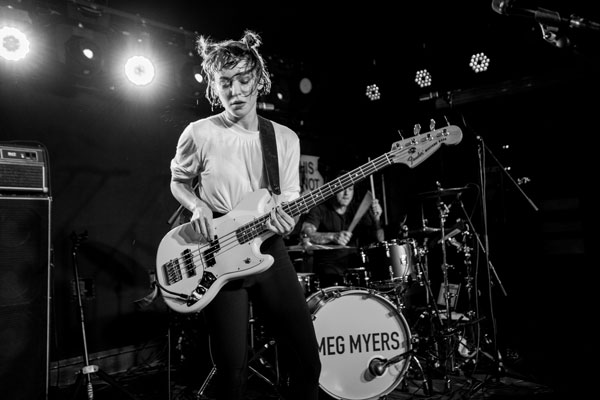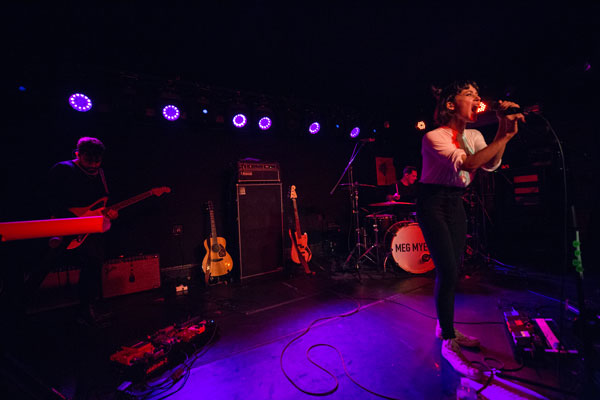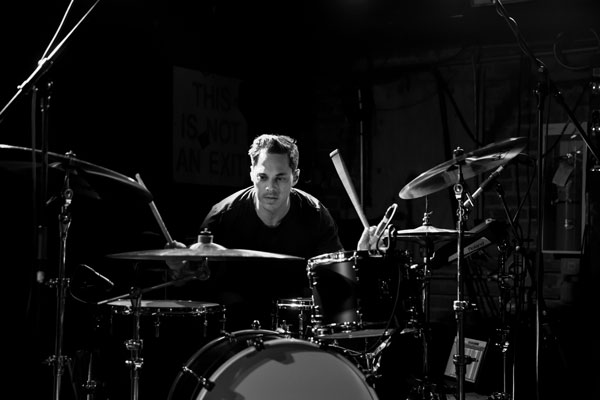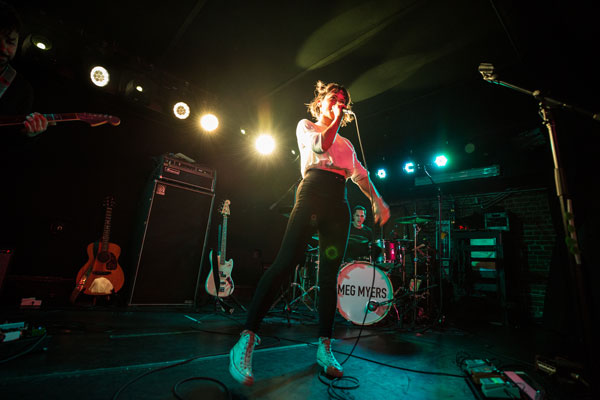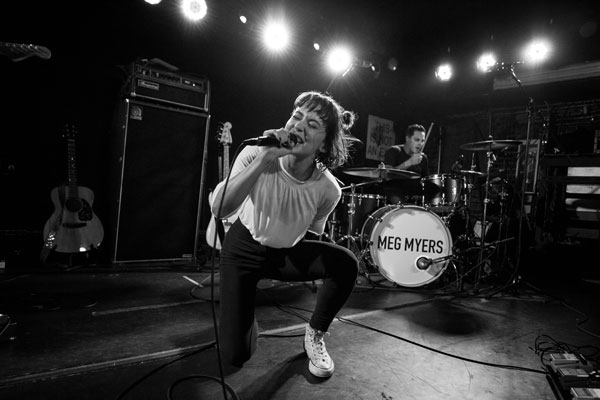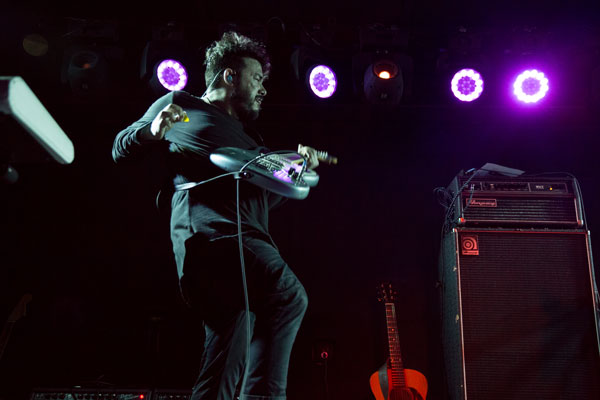 Meg Myers Setlist:
1. Done
2. Sorry
3. Jealous Sea
4. Motel
5. Take Me to the Disco
6. Tourniquet
7. Monster
8. Tear Me to Pieces
9. Make a Shadow
10. Some People
11. I'm Not Sorry
12. Desire
13. Numb