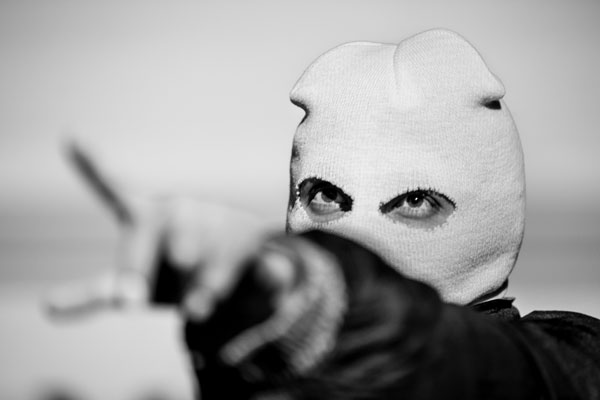 All photos by Omar Kasrawi
For one night at least (on May 17), the Hall at Elsewhere was part concert venue, part performance art canvas, part civics and history lesson, and part resistance movement thanks to the feminist punk protest collective known as Pussy Riot.
Kicking off the night, fittingly, was another performance artist, albeit with a more gender-bending glam vibe, as opposed to pussy riots fluorescent face coverings. Clad in a shiny silver and black get up, with slicked platinum hair and penciled-in, pencil-thin mustache came an energetic Dorian Electra flanked by two stone-faced backup dancers (Matthew Quigley and Jacob Thoman). This was a fast-moving high-energy set (slowed down only due to a costume change) that was full of commentary and humor taking on sexual politics, gender identity, vibrators, and clits. And it was done with jumps, splits, pops and locks, a giant baby bottle, and more.
Then the night belonged to Pussy Riot. But before the balaclava-wearing group came on, they delivered a double-digit point manifesto raging against the economic elites, the political elites, the institutions designed to keep inequality alive, President Donald Trump, and of course, Russian President Vladimir Putin.
On this night, Pussy Riot was fronted by Nadya Tolokonnikova in a neon yellow face mask and matching safety vest. Tolokonnikova was singing, dancing, and preaching, along to beats provided by Chaika. And while she carried out her running in place, straight leg kicks, emulating Tolokonnikova was a pair of similarly-clad dancers (Dorian Electra in a pink balaclava and Weston Allen in a neon yellow one).
Sometimes throughout the performance, you see a stiff Tolokonnikova, and as the beats and, what seemed to be, overdubbing (apologies if I'm incorrect on that part) took over it almost felt like a sense of complacency, until you remember you're watching performance art. One that highlights a sense of apathy that you see across the world where people feel like their fates were decided without any input of their own. And it's the moments after that in the show where Tolokonnikova and crew seem to kick it up a gear, where you swear you can see a fire in their eyes and a snarl that seems to say, "This system may feel like an immovable object, but we're here to smash it, and all that it represents!"
Find photos from both Pussy Riot and Dorian Electra's performances posted in the gallery below.
Dorian Electra: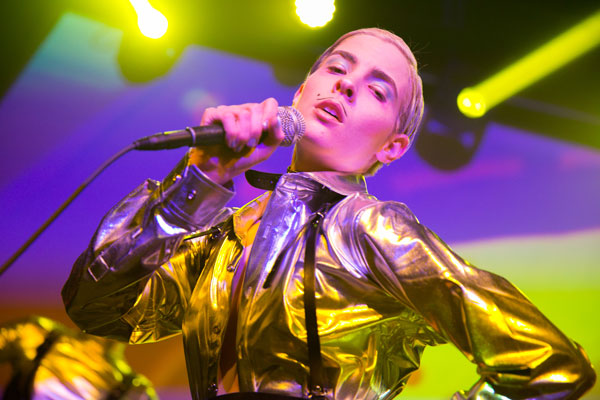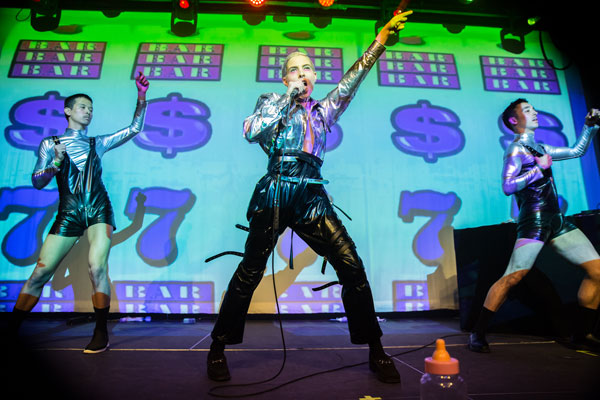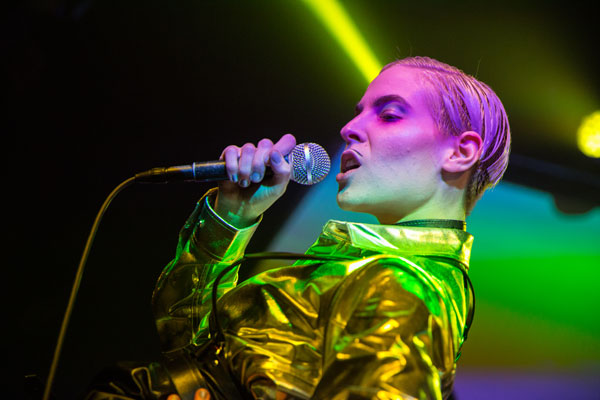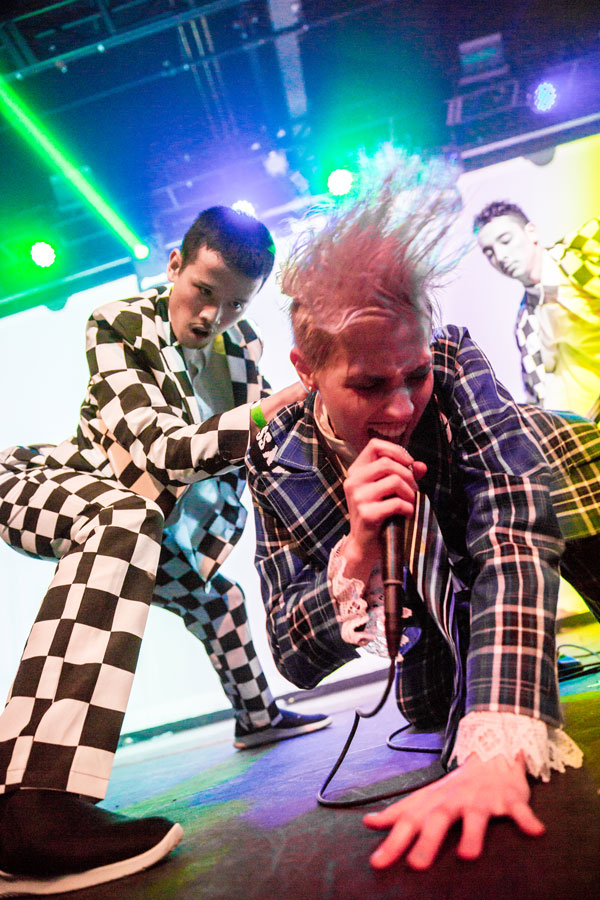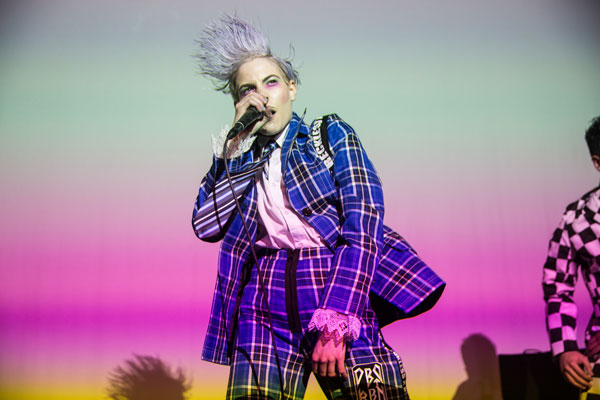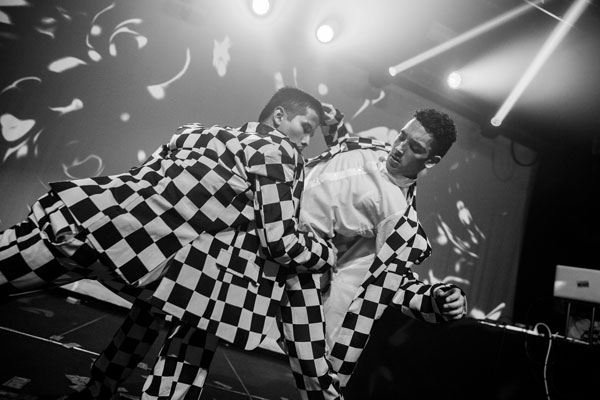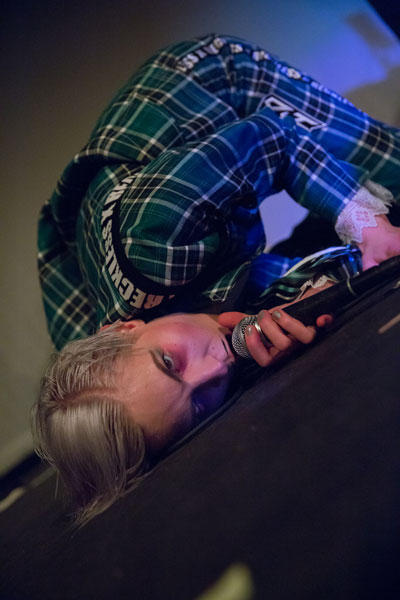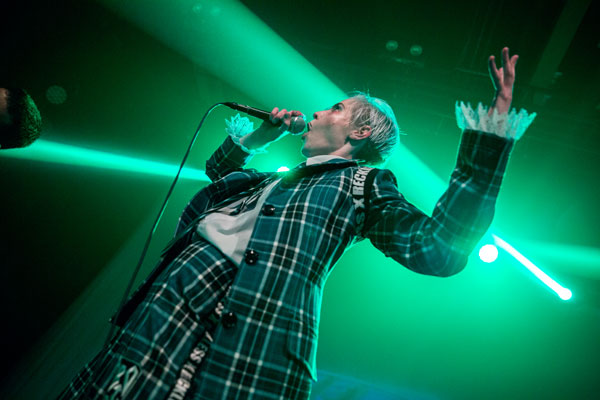 Pussy Riot: