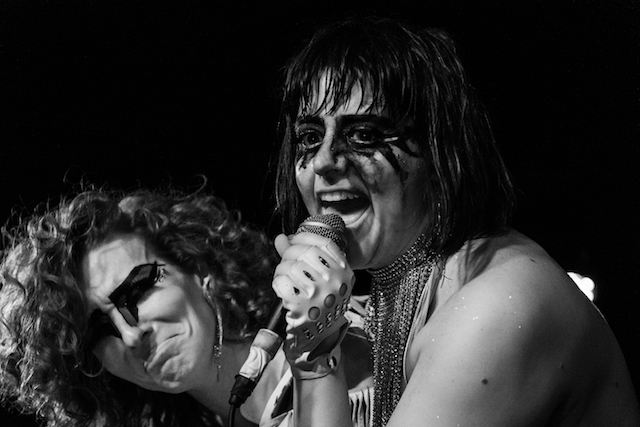 All photos by Dutch Doscher
On May 9 Brooklyn's Mother Feather headlined Knitting Factory along with support coming from local openers Villins.
I hadn't heard of Villins before they opened for Mother Feather. For the most part, Villins is a due of Jesyka and Jesus. Their chemistry on stage is electric and their songs have a catchy glam pop vibe and hooks. They give all they have on stage, never leaving a dull performance moment. They play the last Monday night of every month at Arlene's Grocery and are well worth going out of your way for.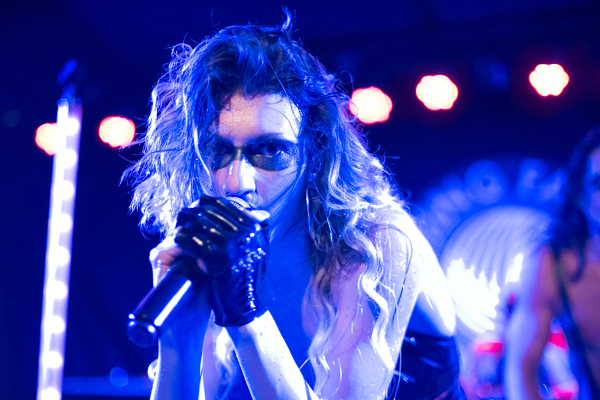 After a short break, out of the darkness explodes Mother Feather. The duo of Ann Courtney and Lizzie Carena know how to put on a show with clearly a great joy. Each feeds off the other and they clearly love getting up on stage and letting loose. Mother Feather is straight ahead Rock N' Roll with a glam edge. Ann went no holds barred into the songs: from slamming a microphone and breaking it, to pouring water all over herself. It feels like Lizzie has seen this before and plays right off the energy from Ann. Their band holds the songs together beautifully.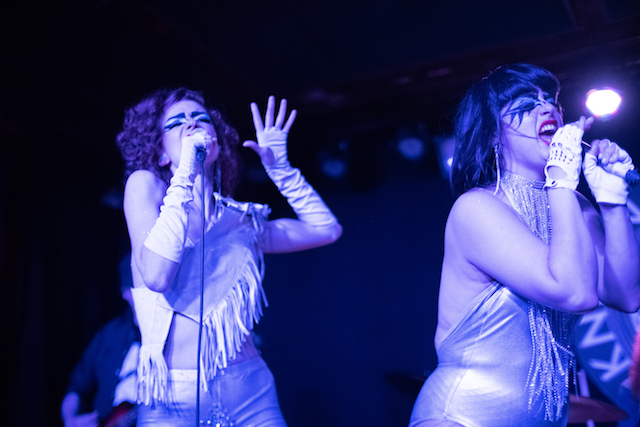 While they don't have any other current tour dates coming up, they have an album finished and hopefully on the way soon. Don't miss Mother Feather when they do come around next.
Find a full set of photos from both Mother Feather and Villins posted in the gallery below.
Villins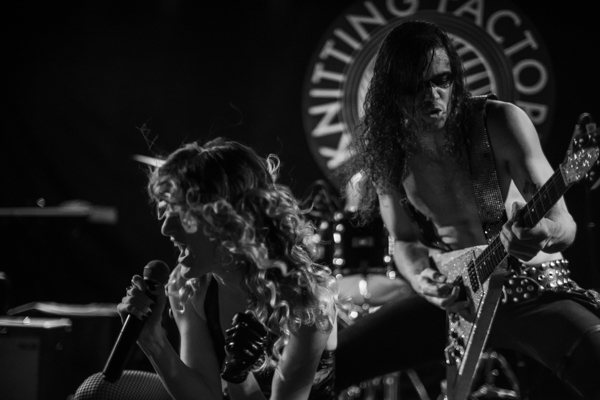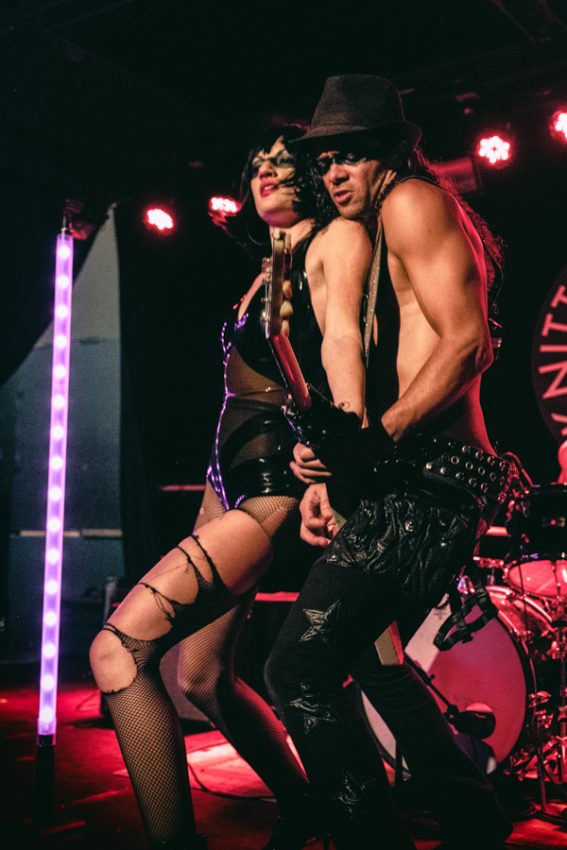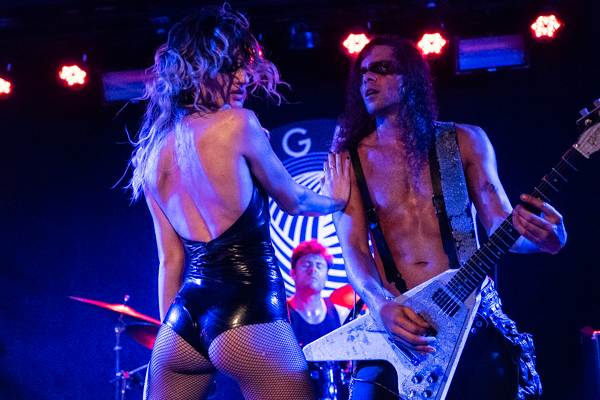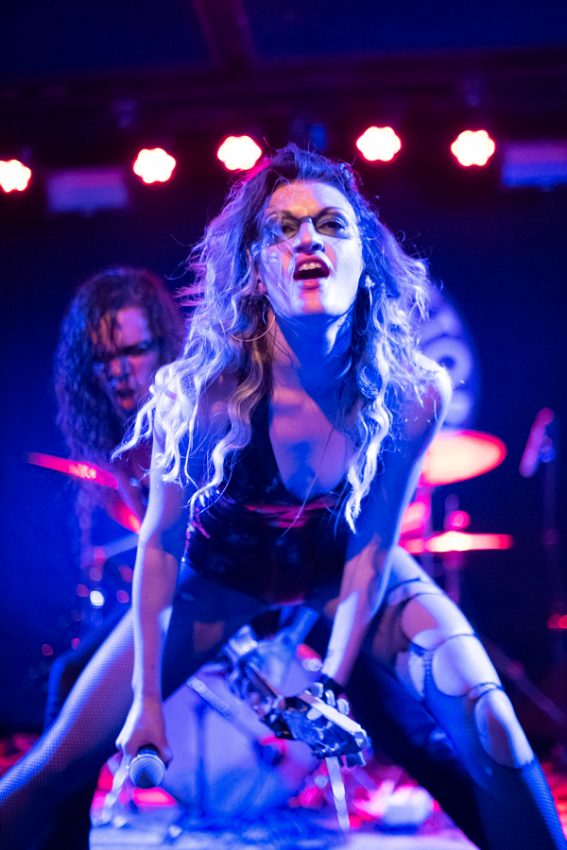 Mother Feather