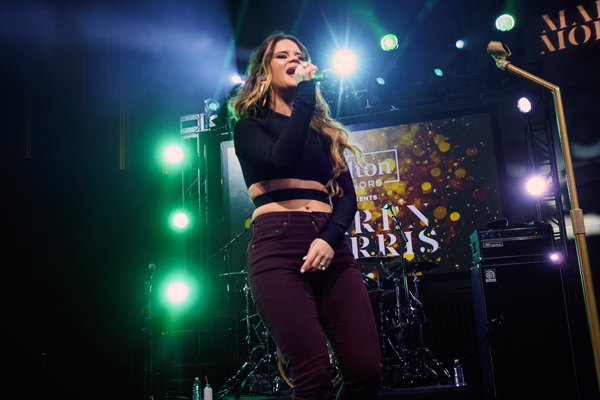 Country artist Maren Morris released her major label debut Hero in 2016 (via Columbia Nashville), receiving several nominations and acclimations for the album and singles like "My Church "and "I Could Use a Love Song." Her recent collaboration with producer Zedd and musical duo Grey "The Middle" has even brought Morris quite a bit of mainstream pop recognition as well.

Maren Morris's most recent local shows were opening for former One Direction member Niall Horan in mid-2017, but she had not headlined in the New York area since a Bowery Ballroom show in February of last year. Members of the Hilton Honors program, however, were treated to a special member-exclusive concert featuring Maren Morris at Gotham Hall on March 11th.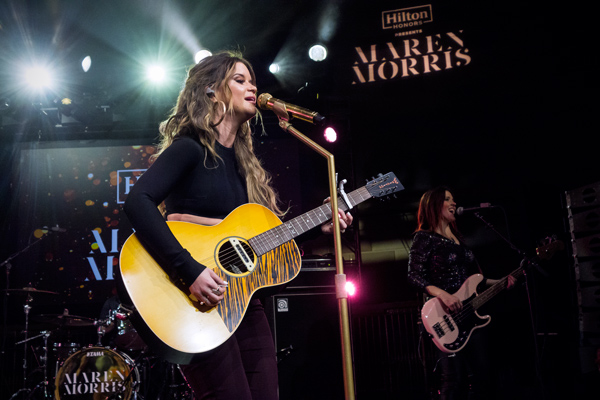 Gotham Hall, formerly the Greenwich Savings Bank, proved quite the impressive venue to see Maren Morris perform. Upon entering, I was immediately drawn to the high-domed ceiling looming over the brightly lit stage; it truly was quite the sight to take in. Before the performance began, a pre-show reception allowed for guests to enjoy an open bar and some delectable food options. To say that the Hilton Honors members in attendance were treated well would be an understatement.
Come showtime, Maren Morris commanded everyone's attention from the moment she took the stage. She treated the audience to a 14-song setlist comprising of songs from Hero as well as a couple of cover songs. Morris expressed her appreciation for the intimacy of the show, reminiscing about performing at the Bowery Ballroom and even asked who among the audience members had been in attendance that night. As she introduced "I Could Use a Love Song," she noted how much has changed with respect to the popularity of the song and her career between performing that song then and now. The intimacy of the show was most apparent during the song "Rich," when Morris reached out with her microphone to allow for a fan to sing along to the lyrics. To end the night, she performed her current hit, "The Middle," much to the delight of the adoring crowd.
For the Maren Morris setlist and a handful of photos taken with a pocket-sized point-and-shoot, continue below: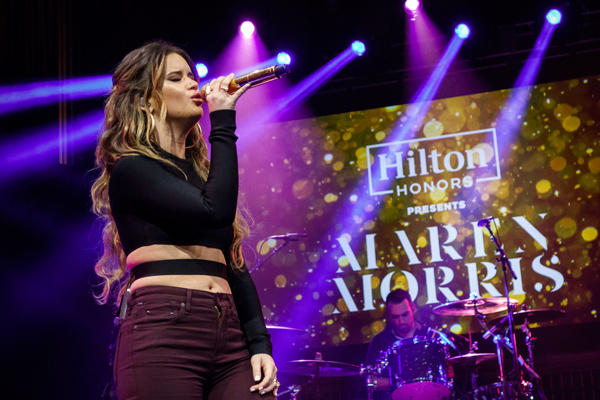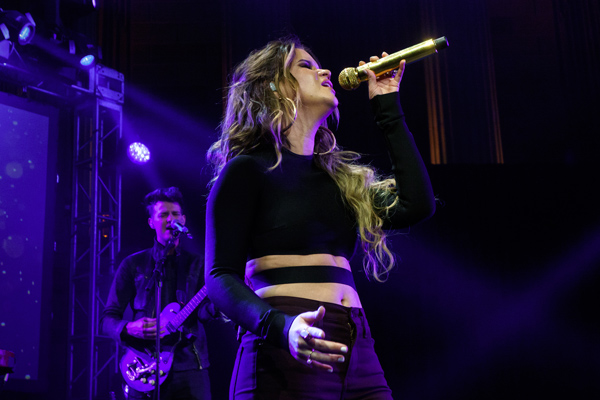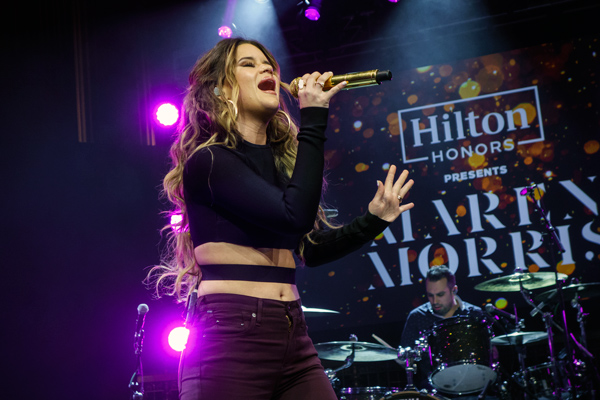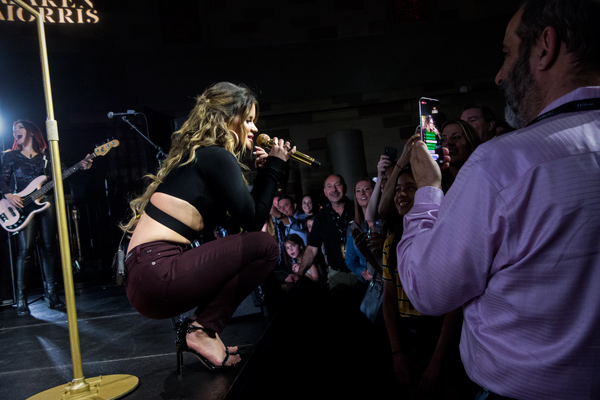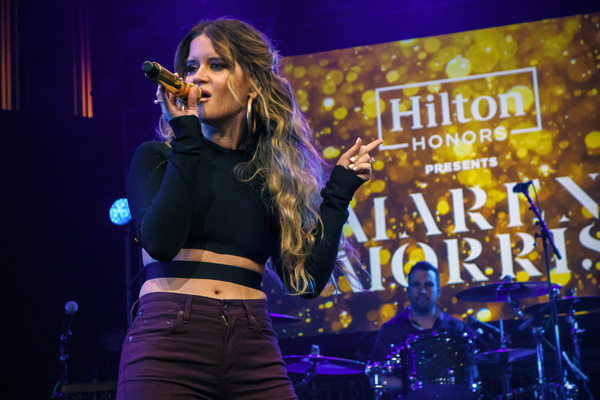 Maren Morris setlist
1. Sugar
2. Just Another Thing
3. Drunk Girls Don't Cry
4. I Wish I Was
5. Love Song
6. Greener Pastures (Brothers Osborne cover)
7. Angel From Montgomery (John Prine cover)
8. How It's Done
9. Second Wind
10. Once
11. 80s Mercedes
12. Rich
13. My Church
14. The Middle