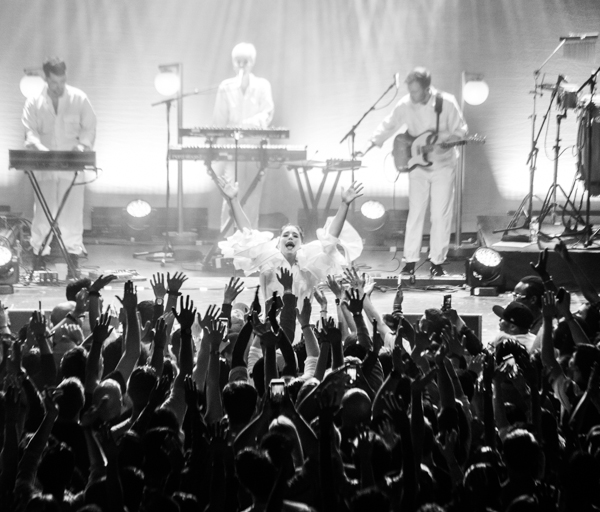 English pop singer Jessie Ware returned last year with her new album Glasshouse, released via Island Records. She gave us an intimate performance at Le Poisson Rouge around its release in October, a much smaller performance than this year where she returned for two nights at the much larger Brooklyn Steel.

Still, Ware brought it live as she always does. With a huge stage presence and a razor-sharp backing band that handily bring her delightful pop jams to life. She is always ready and loaded for some smart witty humor that only makes you like her even more and help bring an easy-going nature to her performances.
Interestingly enough she started this show with "Sam," the ballad that she ended the LPR show with. It was an interesting way to start the show which progressively picked up as it went along, with Ware eventually ending things with "Wildest Moments," creating one of her own as she went into the front of the crowd, bringing the action straight to those fans who waited hours outside to secure their spots.
Find a full set of photos from her performance posted below, along with the setlist.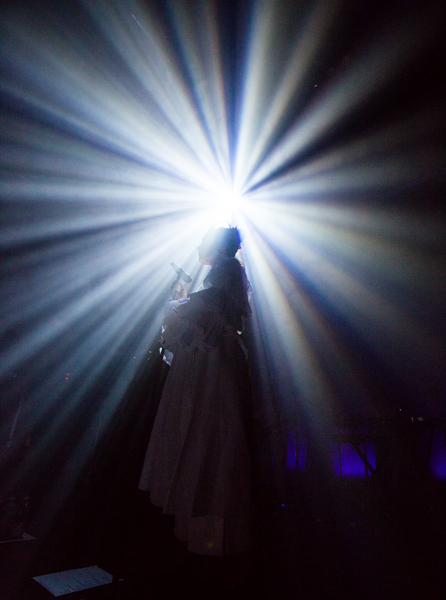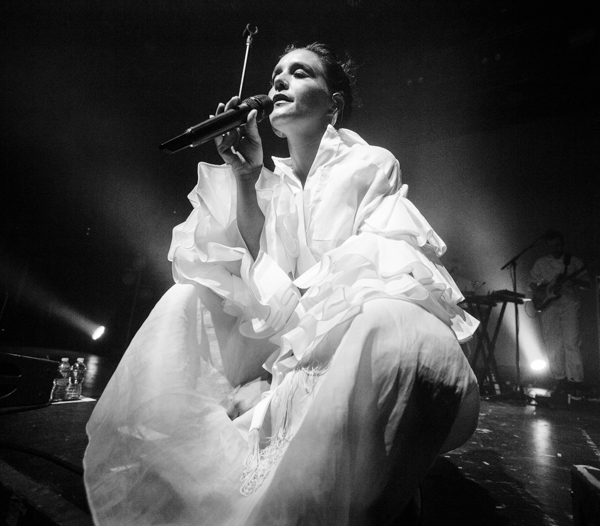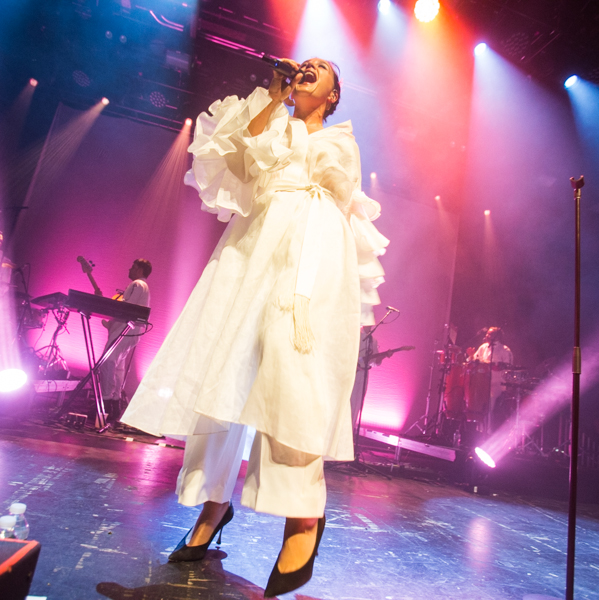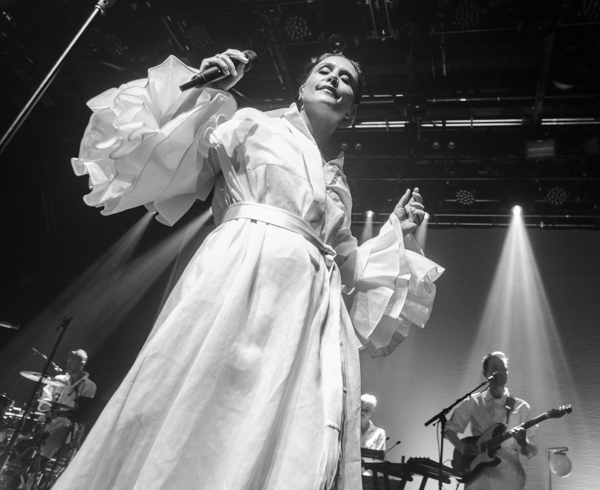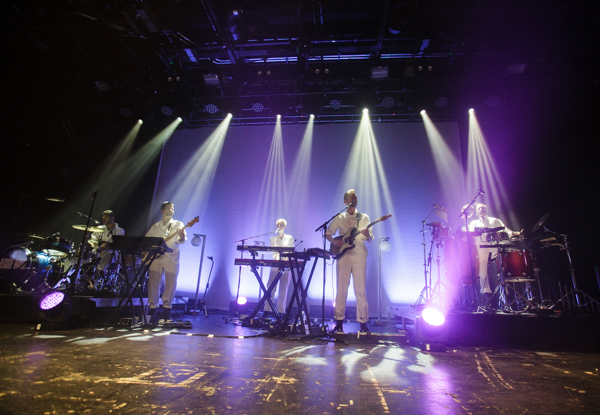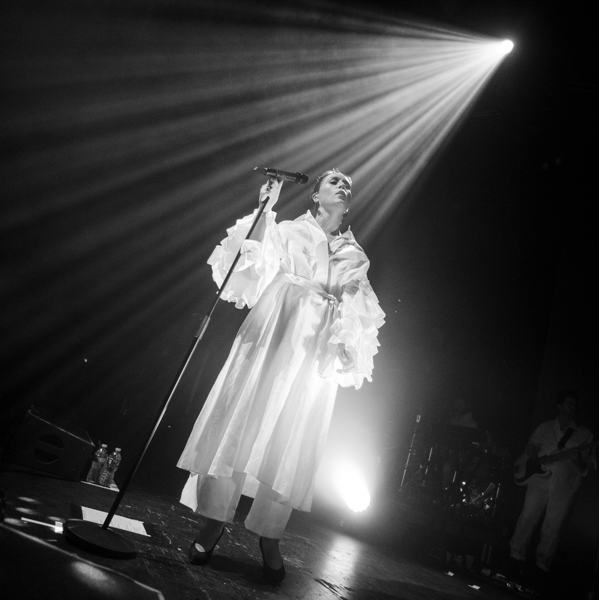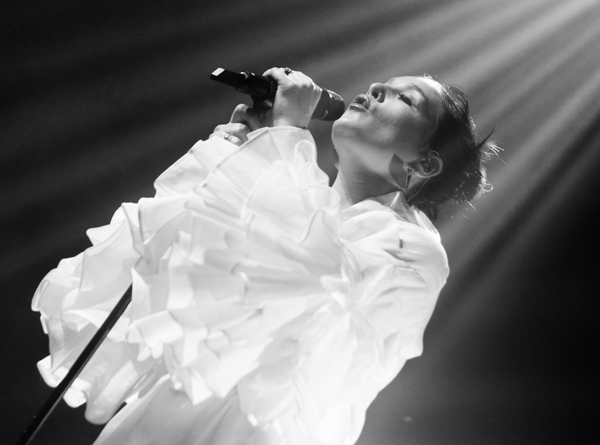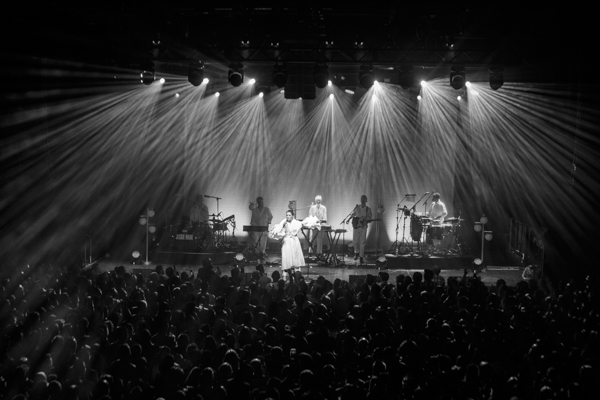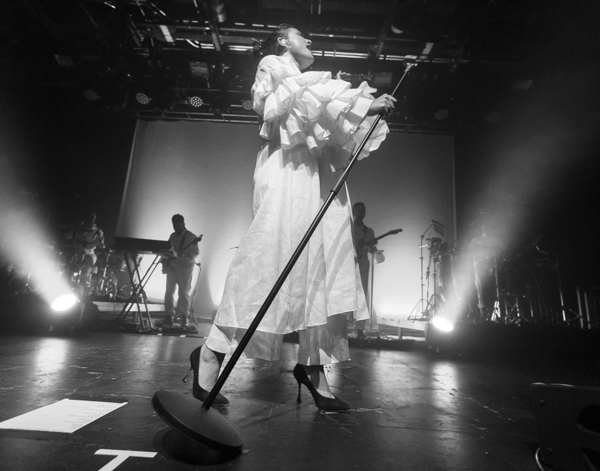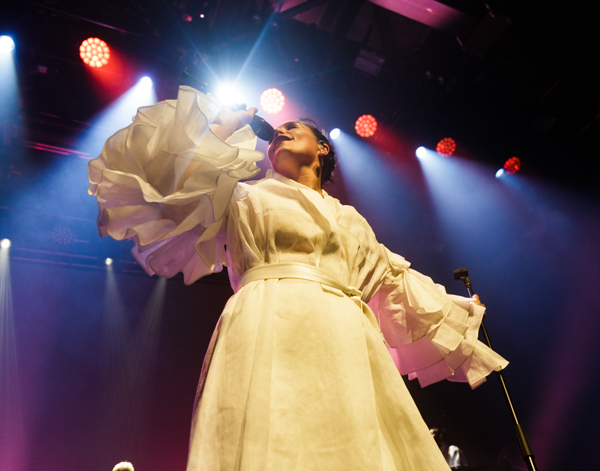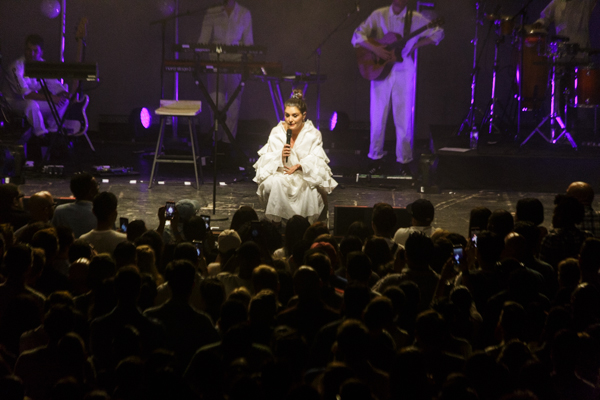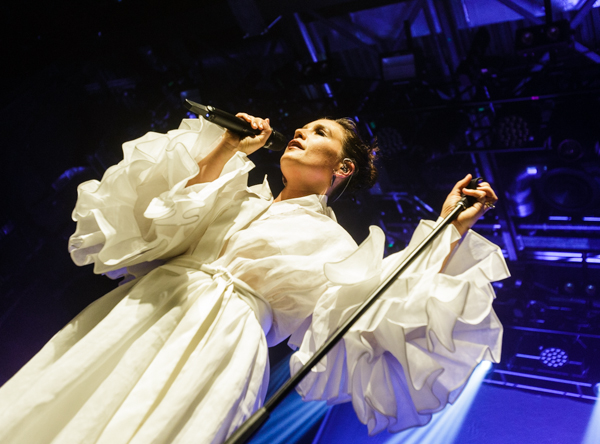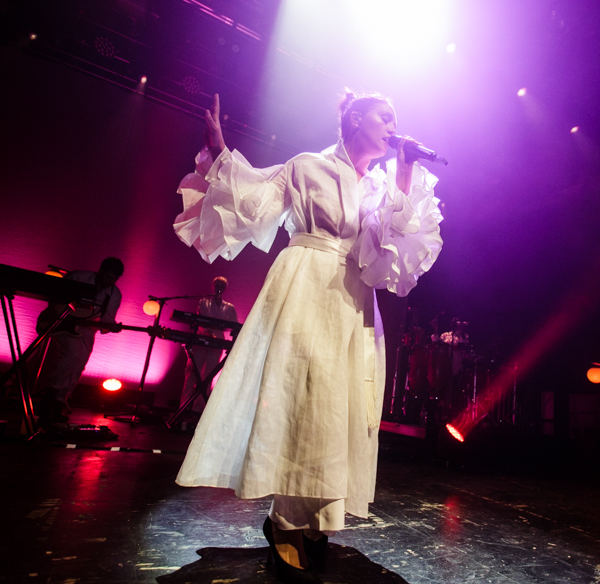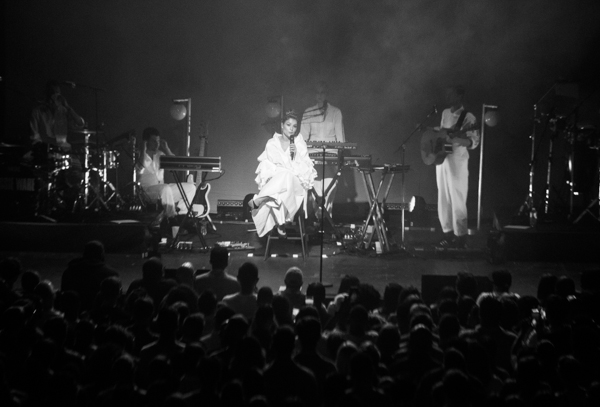 Jessie Ware Setlist:
1. Sam
2. Your Domino
3. Running
4. Thinking About You
5. Alone
6. Selfish Love
7. No to Love
8. Kind of…Sometimes…Maybe
9. First Time
10. Hearts
11. Something Inside
12. If You're Never Gonna Move
13. Til the End
14. Last of the True Believers
15. Midnight
16. Champagne Kisses
17. Want Your Feeling
18. Say You Love Me
Encore:
19. Tough Love
20. Wildest Moments