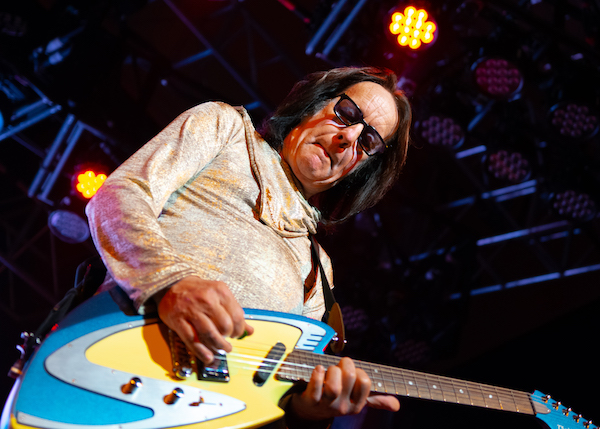 All photos by Collin Quinlivan
Being Todd Rundgren's brainchild is not an easy job. In 1972, at age 23, Rundgren released his most famous album, Something/Anything?. With four sides (Rundgren playing every instrument and recording every vocal on the first three), and totaling over 90-minutes, it became a staple of the decade–named by Rolling Stone as one of the best albums of all time. An album of such scope required a hell of a touring band, and that was where Utopia began.
At this point in Rundgren's career, things were moving at a breakneck pace, both productively and artistically. 1973 saw A Wizard, A True Star, a psychedelic stream-of-consciousness album that would go on to influence the likes of Tame Impala and Daft Punk. Todd, a similar (one could consider "bookend") album, may also have been released in 1973 had it not been for the OPEC oil embargo murdering vinyl production for the end of the year.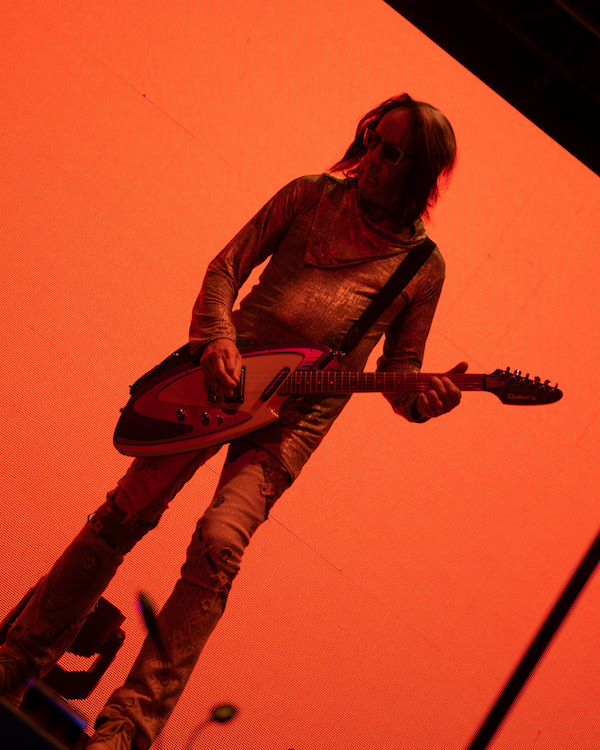 I mention all of this because, in the background, Rundgren's most famous song was slowly burning into the public consciousness. "Hello It's Me", off Something/Anything?, would not reach its peak position on the Billboard Hot 100 until December 22nd, 1973, some 22-months after the album's release. Imagine being a mainstream music listener at the time–becoming a fan, buying a ticket to a "Todd Rundgren"-billed show in April 25th, 1974, and being greeted by the "Utopia Theme", a mostly instrumental 14-minute-long prog explosion. Todd was three steps ahead of everyone, even his own music. As mentioned before, many of Utopia's initial members were musicians that played on the live studio versions of songs on Rundgren's solo albums from the time. Ralph Schuckett, Mark 'Moogy' Klingman, etc. all showed up for the debut album Todd Rundgren's Utopia. Between 1974 and 1977, the lineup would change significantly, eventually going from seven members down to the core four–consisting of drummer John 'Willie' Wilcox, synthesist Roger Powell, bassist Kasim Sulton, and Rundgren.
1977 would be a massive year for Utopia. They released two full, separate concept albums, with Ra arguably becoming one their best works. The associated tour would see a honing of the theatrical, visual tone that the band would take. A giant sphinx, framed by the pyramid from the cover of Oops, Wrong Planet!, made the stage setting. Utopia would also start to adopt their, what I would dub, legendary instruments–Rundgren and Sulton with matching Veleno Ankh guitar and bass, and Roger Powell's self-designed 'Powell Probe', the world's first portable synthesizer controller. Wilcox would later gain his awesome 'Trapparatus' drum set, which had pads for synth-based percussion, all fixed atop a futuristic motorcycle frame, around 1980. Adventures in Utopia saw the band move from progressive rock into more new wave style in real time, and spawned their Billboard Top 40 hit "Set Me Free".
To be honest, there's so much more to say about the original band. They're excellent musicians with individual writing and instrumental talent, more so than most "classic rock" groups. But we've got places to get to.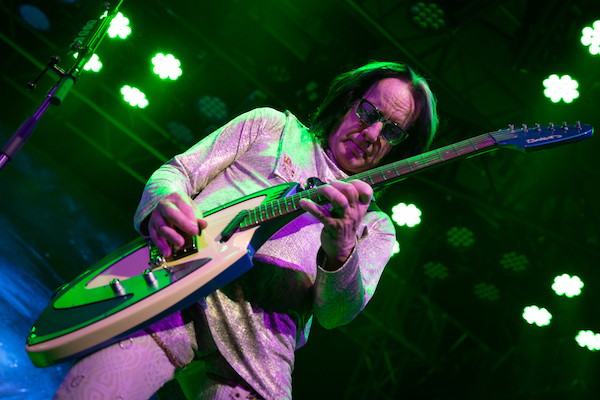 Utopia disbanded in 1986, then reunited in 1992 for a tour in Japan. The band wouldn't be seen again until 2009, when Roger Powell and Kasim Sulton, joined by Tubes drummer Prairie Prince, accented Rundgren's full album tour of A Wizard, A True Star with some Utopian tunes. (It wasn't technically a separate billing, but more of a surprise treat for concert-goers.) Utopia officially reunited again, even more briefly, in benefit of original member Moogy Klingman, who was suffering from cancer. (I actually recorded the "Utopia Theme" at this show, which graciously wasn't struck down with a DMCA notice.) These shows saw the fleshed out lineup from their earlier albums return. But these are REALLY the first proper Utopia shows since 1992, for all intents and purposes. It was big news. I was excited to catch their performance at Town Hall on May 3, but also immediately cautious in metering my expectations. I guess I'm a critic by nature, but when you're such a huge fan of something, it's hard to think of it coming to fruition. I'm a second-generation fan, I've really only heard these songs on my dad's records, and then my own iPod. It exceeded expectations.
Todd's voice sounded the best I've heard it in years. Really everyone sounded incredibly well, and it was nice to hear the songs with harmonies so close to the original group recordings. Newcomer Gil Assayas, an accomplished synthesist, is truly a wizard with a keyboard. Parts of certain songs that I'd assumed would be pre-sequenced were played live with his fingers. Missing out on Powell and Schuckett is a bummer, but Gil breathing new life into the band worked out incredibly well. Utopia played songs ranging from the very beginning, to the very end in "Monument", though there were some deductions. Tracks off of their 1982 self-titled album were missing, though I'll spare a guess and say this might be some copyright/licensing issue, considering it was released on an odd record label (it's also currently not available on Apple Music). Many great Powell-helmed tracks, like "Caravan" from Adventures in Utopia, were also missing. It might be out of respect, because Powell's uniquely rich voice is what gave those songs their signature. But, perhaps most notably, the Valley of Silence stayed silent–the 18-minute-long "Singring and the Glass Guitar: An Electrified Fairytale", did not make an appearance. It's another situation where it would have been awesome, but I understand the decision when you've already got such a lengthy setlist.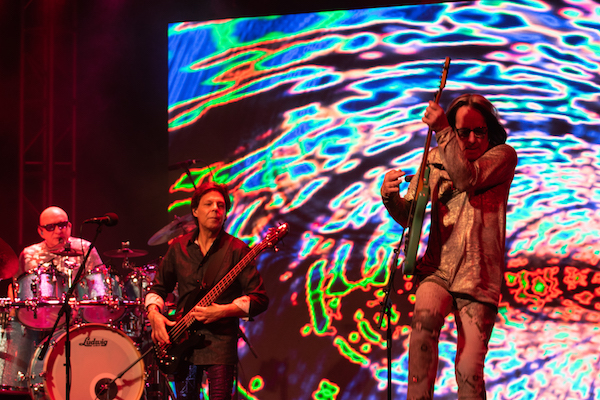 But all you need to know is that the crowd was starstruck. Even though I was probably one of the youngest in attendance, many people there probably haven't seen these songs live in my lifetime, either. If you know something about the band, or are just a contemporary prog fan, you'll find something of value in these shows. Utopia still has tour dates on the west coast, and then Mr. Rundgren will be doing a solo tour shortly after nationwide. Go check it out!
Find a full gallery of photos from their Town Hall performance below, along with the setlist.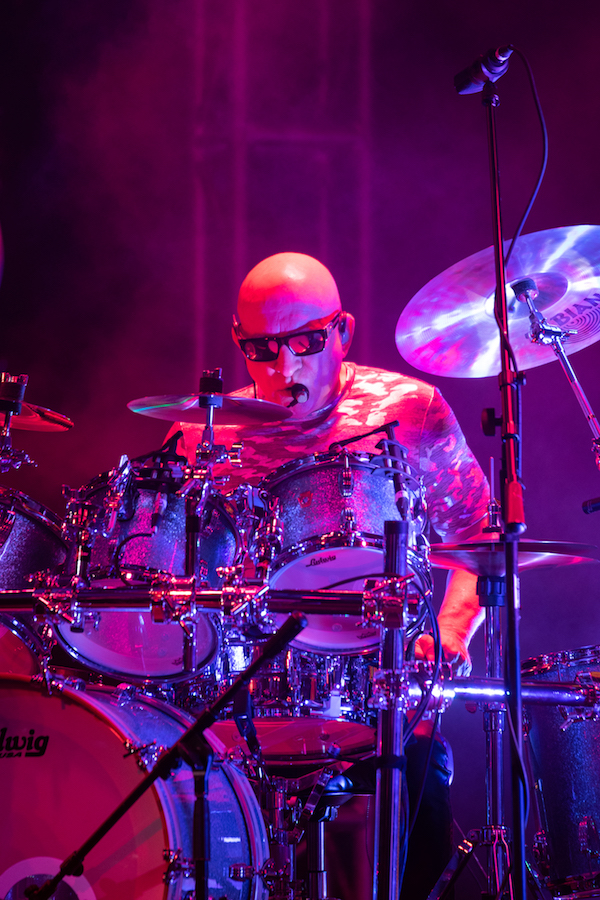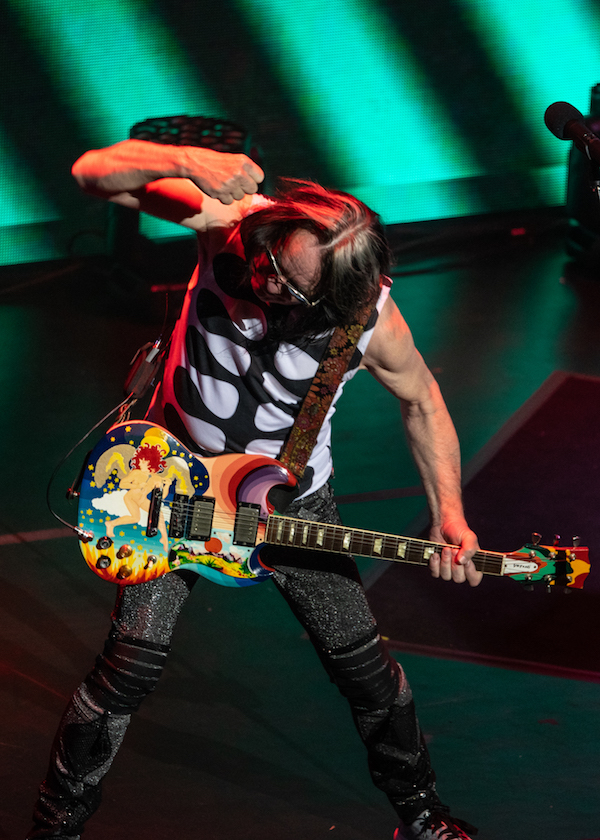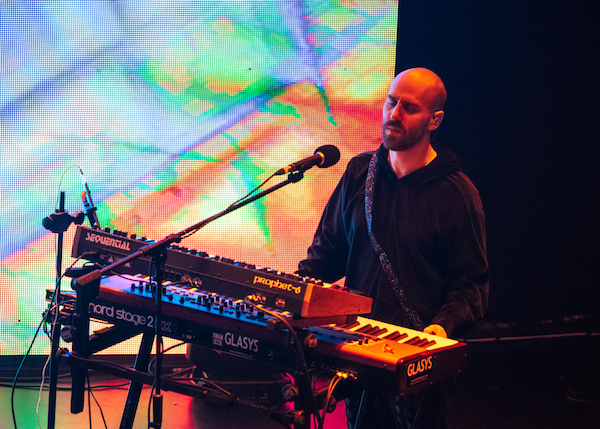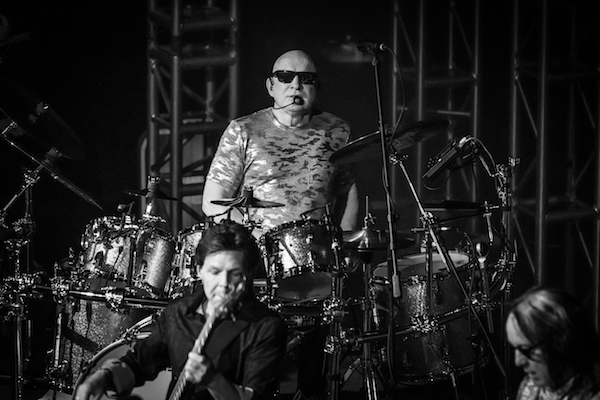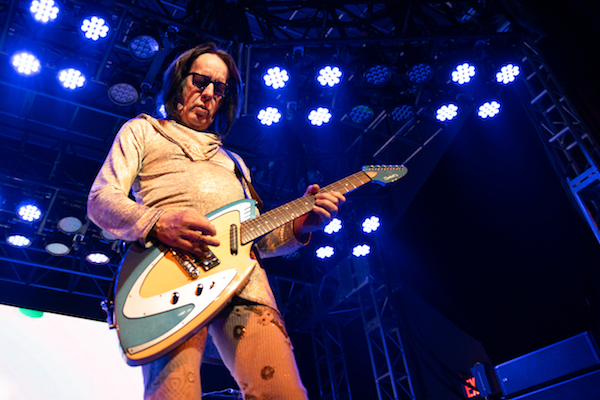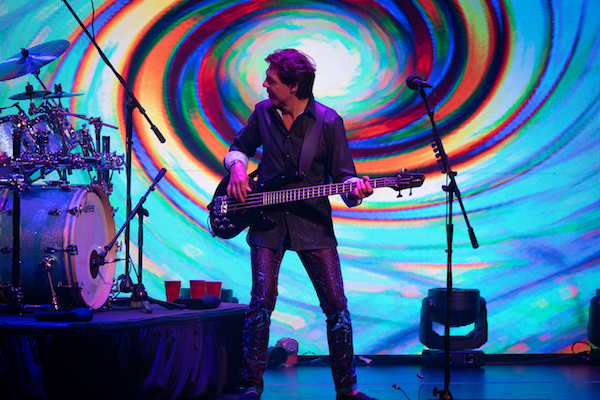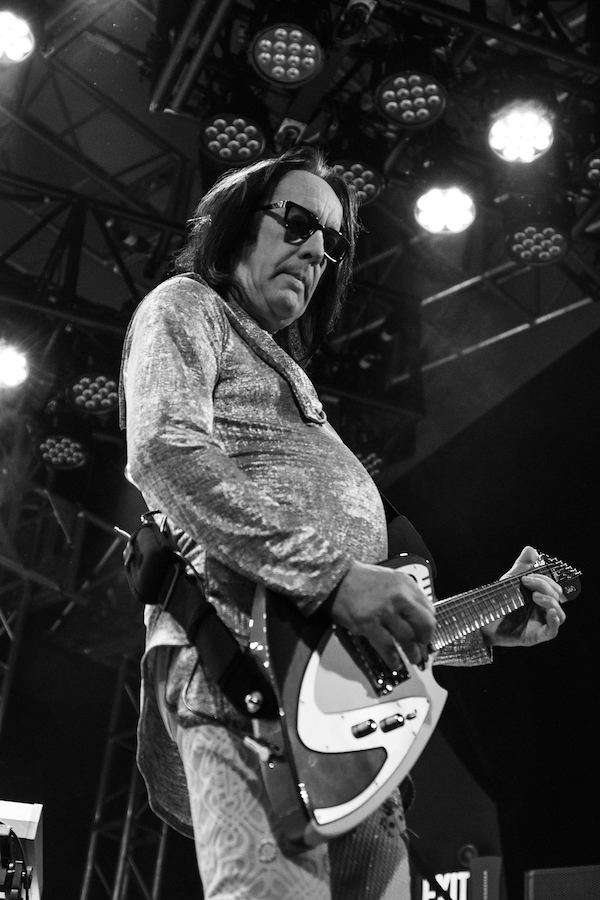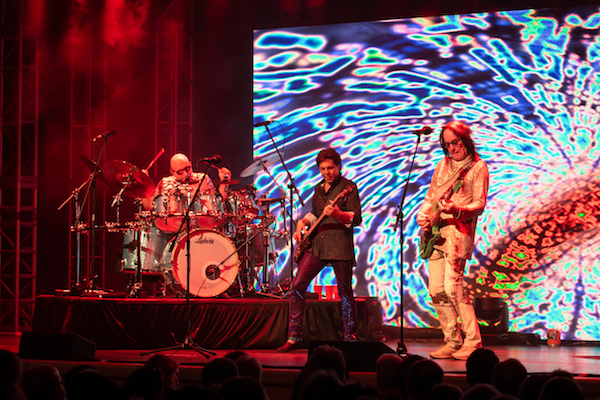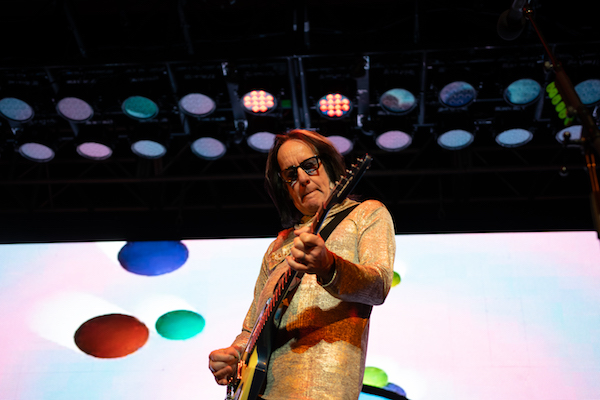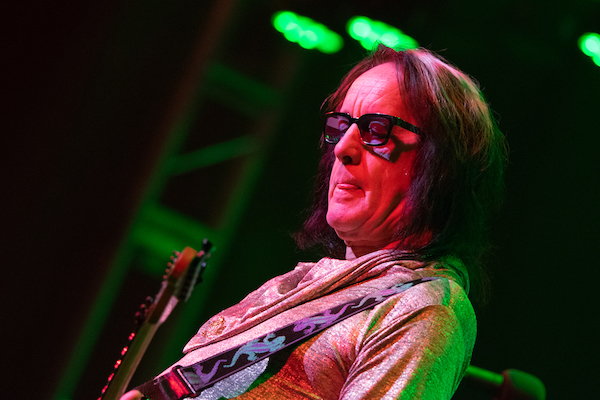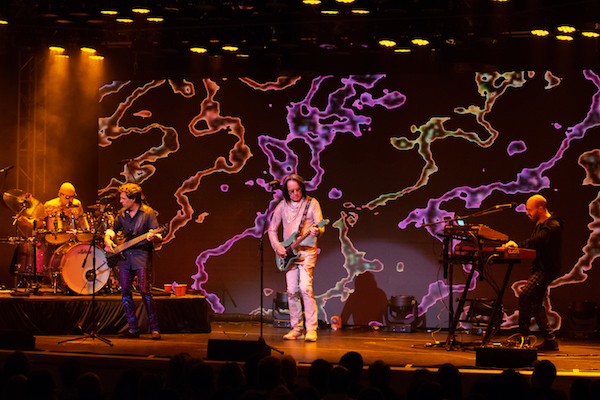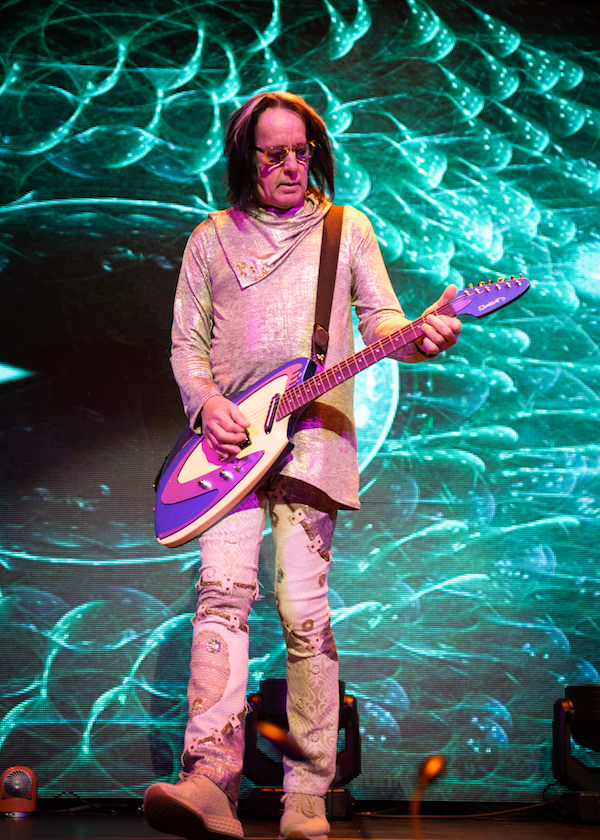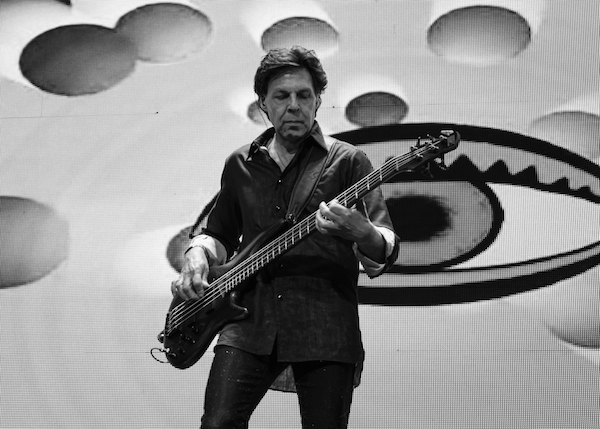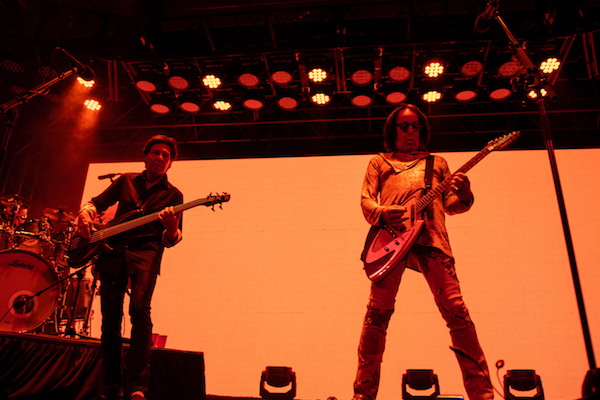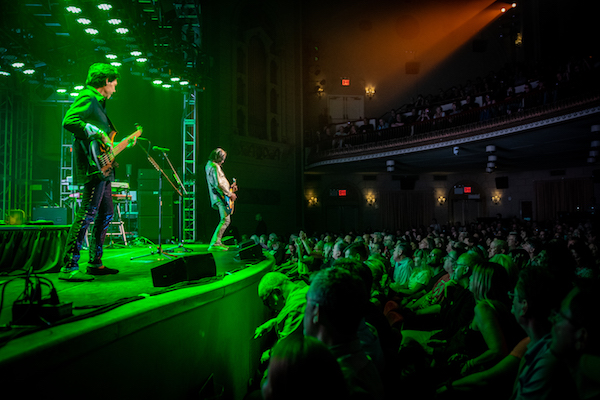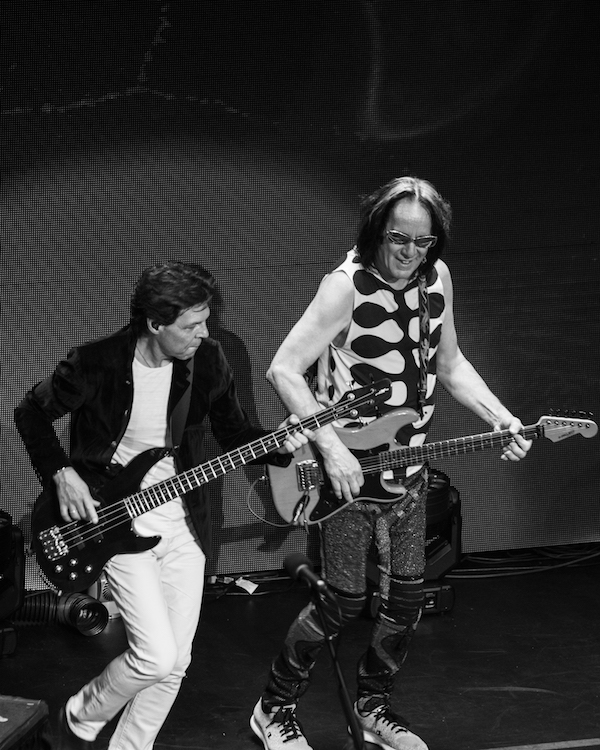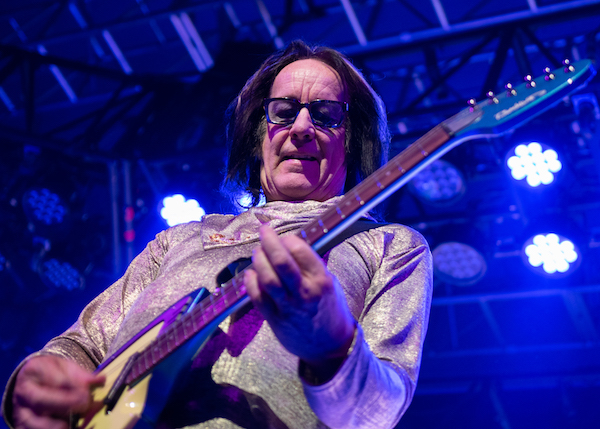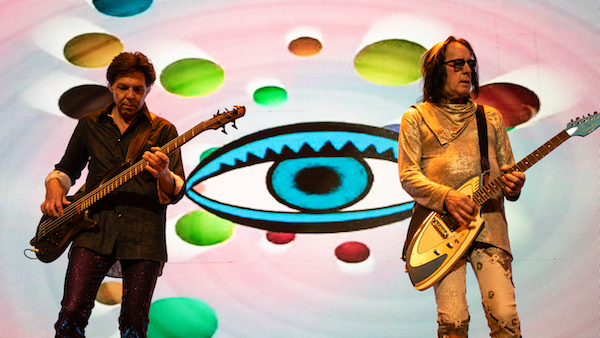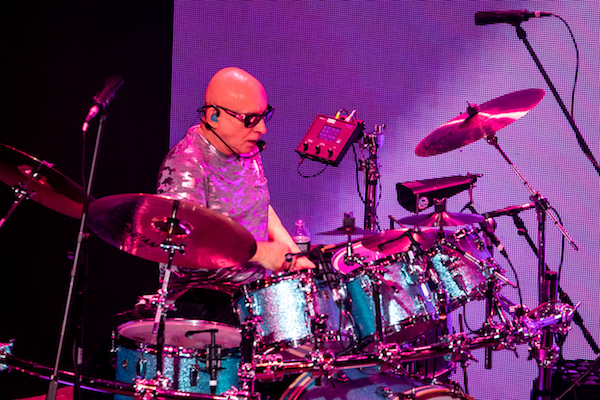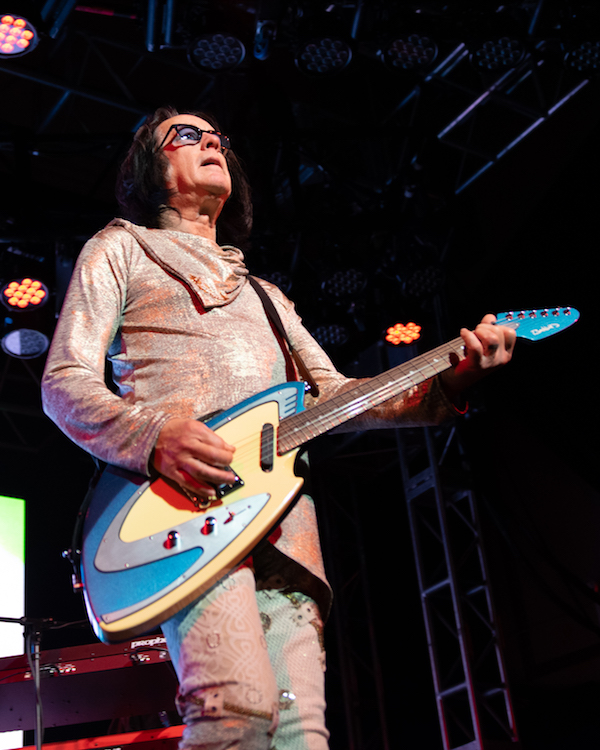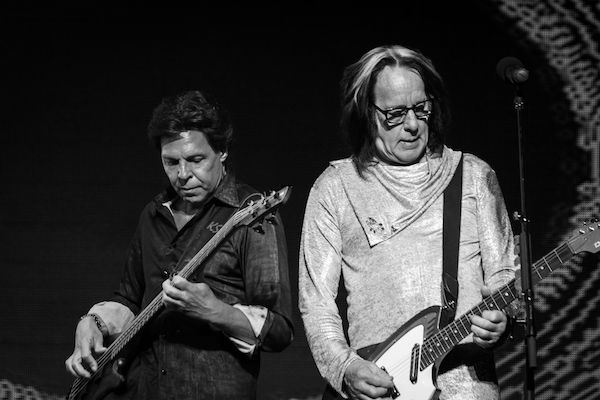 Todd Rundgren's Utopia Setlist:
[Set 1:]
1. Utopia Theme
2. The Ikon (excerpt)
3. Another Life
4. Do Ya (The Move cover)
5. Freedom Fighters
6. The Wheel
7. Back on the Street
8. Something's Coming (Leonard Bernstein cover)
9. Monument
10. Overture: Mountaintop and Sunrise / Communion With the Sun
11. Last of the New Wave Riders
[Set 2:]
12. The Road to Utopia
13. Play This Game
14. Swing to the Right
15. Trapped
16. Set Me Free
17. Love in Action
18. Hammer in My Heart
19. Princess of the Universe
20. I Will Wait
21. Rock Love
22. Love Is the Answer
23. One World
Encore:
24. Just One Victory