All photos by Ross Bernhardt
Though they only reside right across the Hudson River, Cults, the NYC indie pop group had never played a show in Jersey City. The lack of venues played a small part in that, but now boasting a few places to perform, they graced WFMU's Monty Hall on Friday, April 20th for a very intimate show.
Still supporting their 2017 album Offering (we last saw them at MHOW last October), the duo of Madeline Follin and Brian Oblivion (with a trio of live members to fill out the sound) gave a good dose of the new album after first getting through a bout of technical difficulties on Oblivion's end. There is a vibrancy to the new material that jumps out and grabs you, whereas the dreamy qualities of their earlier had a lulling, peaceful feel.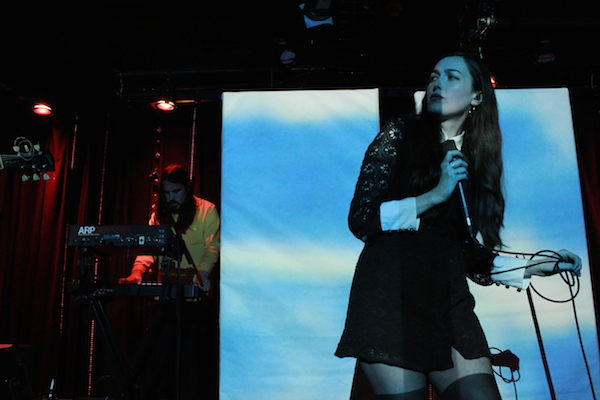 The ambiance was still there due to the vocal effects Follin used, although I would have almost preferred a more analog approach to the live show. I wanted to hear more of her actual voice shine through on these tracks because with everything that went on top of her singing, it was hard to differentiate her voice from how it was being distorted. It didn't take away from the quality of the songs, but it's something I would have personally preferred.
Monty Hall proved a nice, cozy place to see a concert. There were good sight lines everywhere and even though I spent the show-up front, the back row wasn't too far behind. The only downside of the small space was the opportunity for inopportune crowd interactions. One gentleman who thought very highly of himself yelled multiple times before and after each song about how it was Friday night, or about how it was 4/20. It got old real fast, but Follin and Oblivion did their best to put up with the frequent interruptions.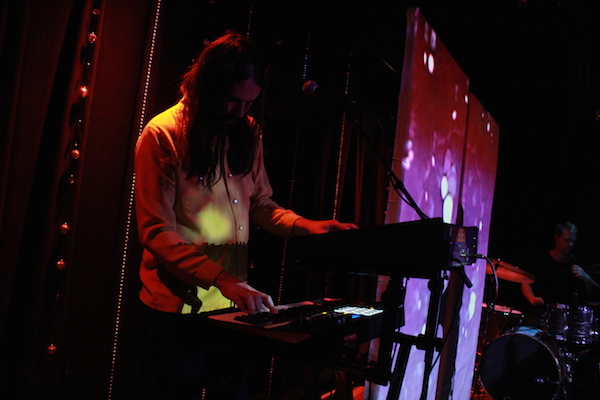 The group played 16 songs, of course ending on their most popular track "Go Outside." After having seen the group perform at Webster Hall back in 2013, they haven't lost their ability to suck the crowd into their orbit and take them to sonic places only they can. Hopefully, now that Jersey City has some spots to play, they will cross the river more often.
Find a full set of photos from their performance posted in the gallery below.