Meghan Remy has continued to evolve her band U.S. Girls into something new and different with every new release and her latest album In a Poem Unlimited (released via 4AD) may just be her strongest work to date. Collaborating with Toronto jazz/funk collective Cosmic Range, she goes full-on indie dance rock with that enough of a weird edge of it that provides that familiar spark.
The reception to the new album has been justifiably very strong with fans dying to catch this current version of her live show. When her scheduled show at Baby's All Right on April 13 sold out quickly, they added not one, but two shows at the venue that night, with one coming in earlier in the night, one at a normal time, and another just past midnight. After catching Khruangbin over at Music Hall of Williamsburg, I made my way to Baby's to catch their third and final performance of the evening.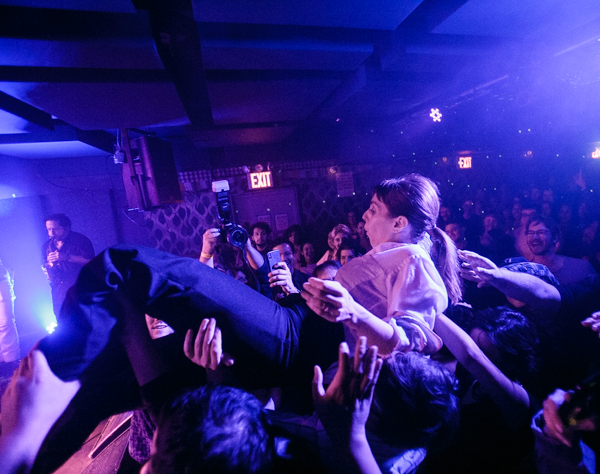 I wondered if they would possibly be understandably fatigued from the prior two shows, but Remy and her band were anything but that. In fact, their energy level was at a rather insane level that completely rejuvenated me and gave me the second wind that I didn't know I needed. This was sadly my first time seeing her perform and I couldn't possibly imagine seeing her without this massive band bringing these dance jams to life in such a powerful manner.
Find a gallery of photos from the performance posted below along with the setlist.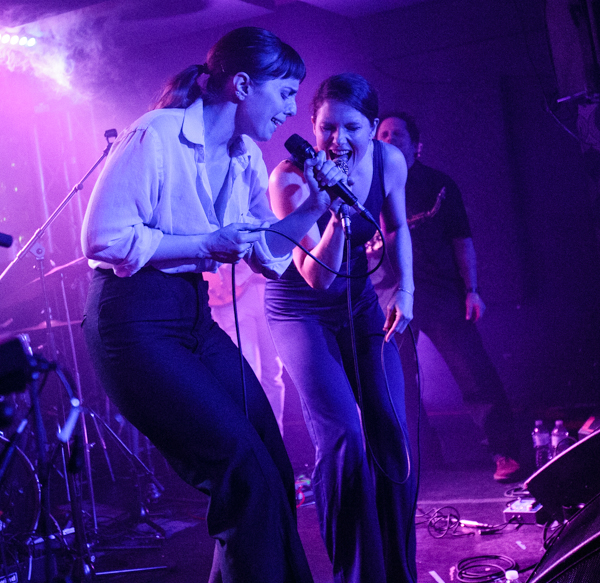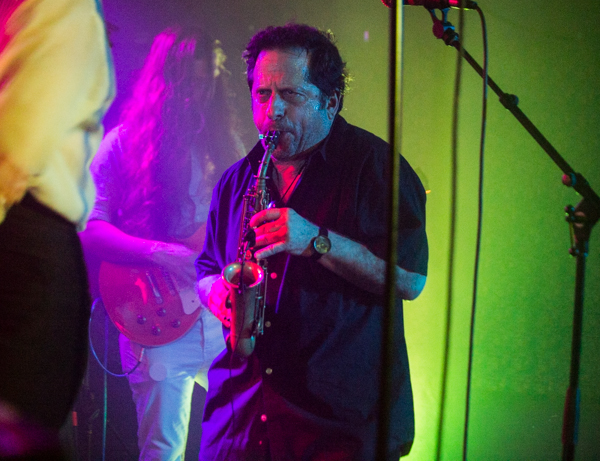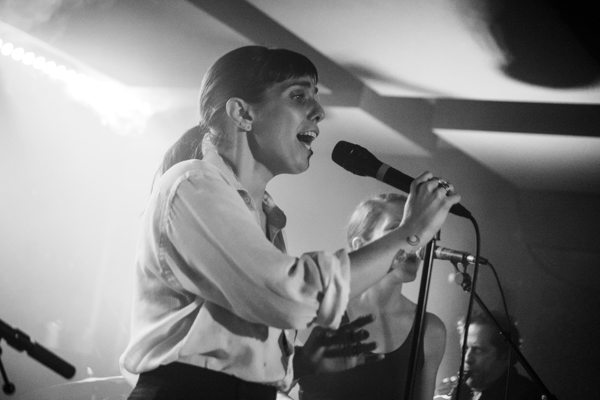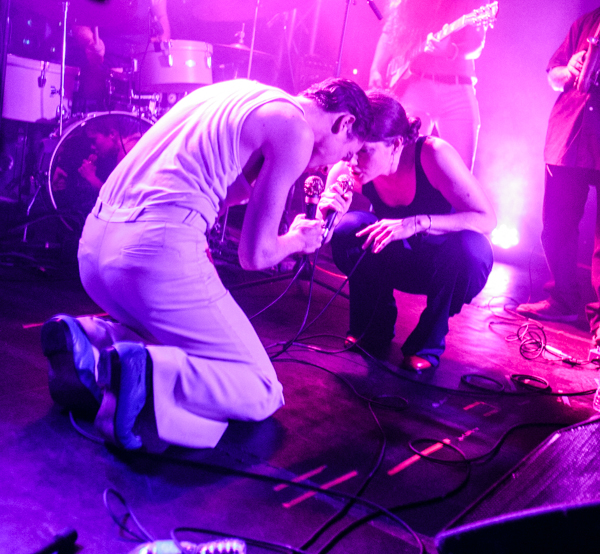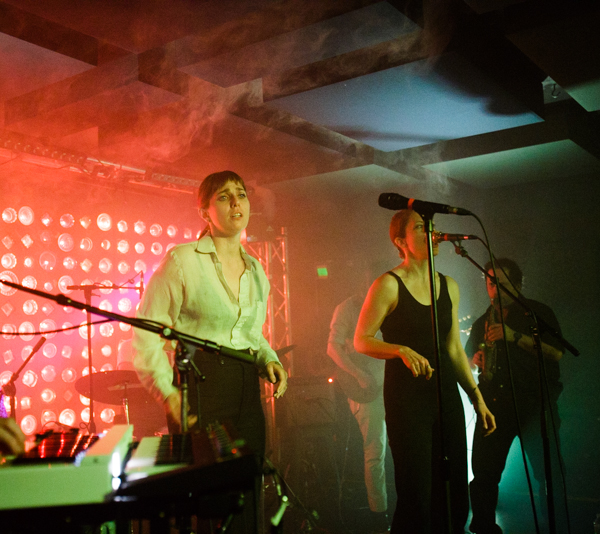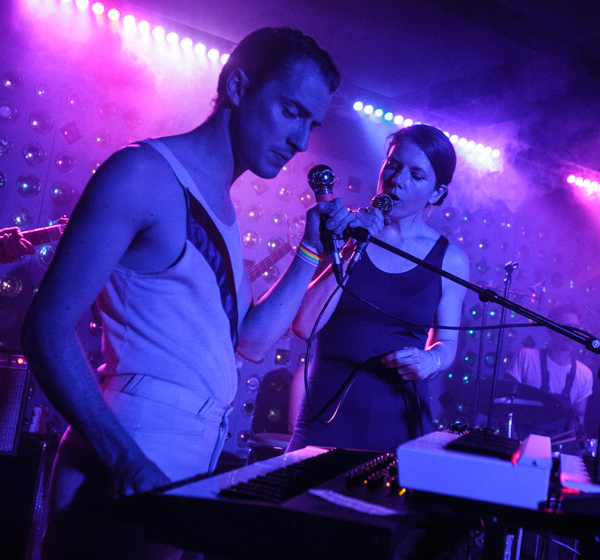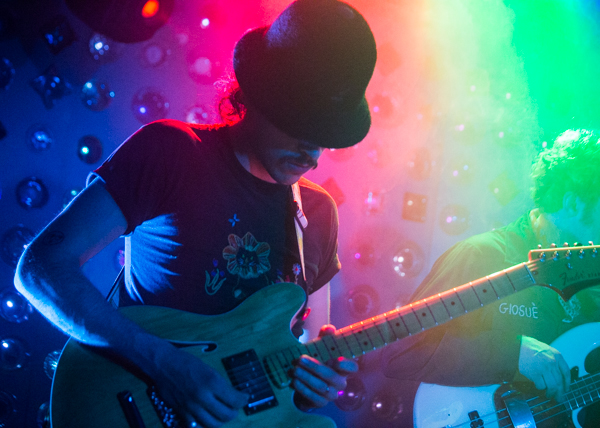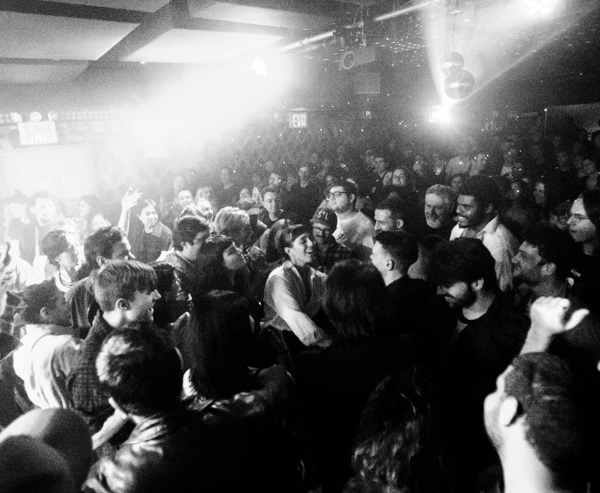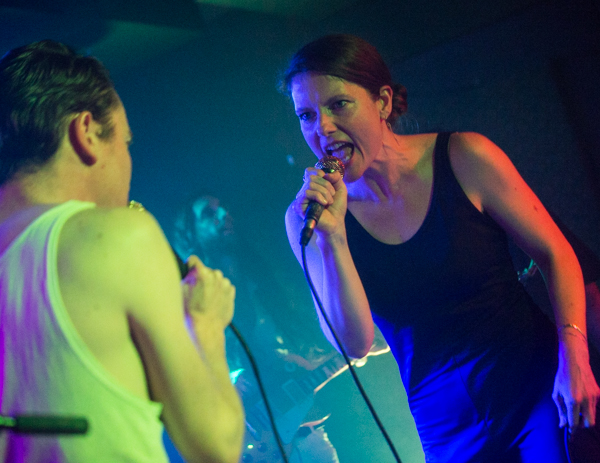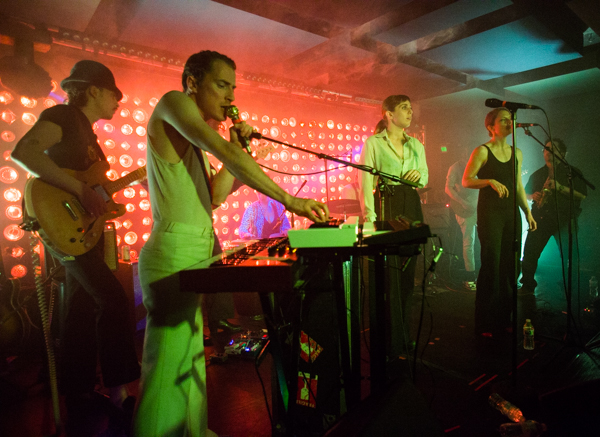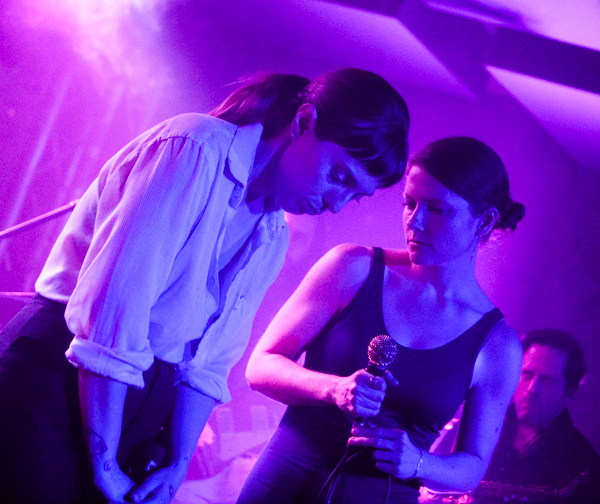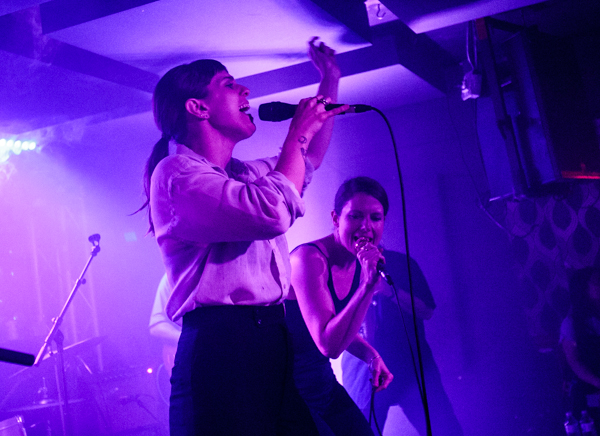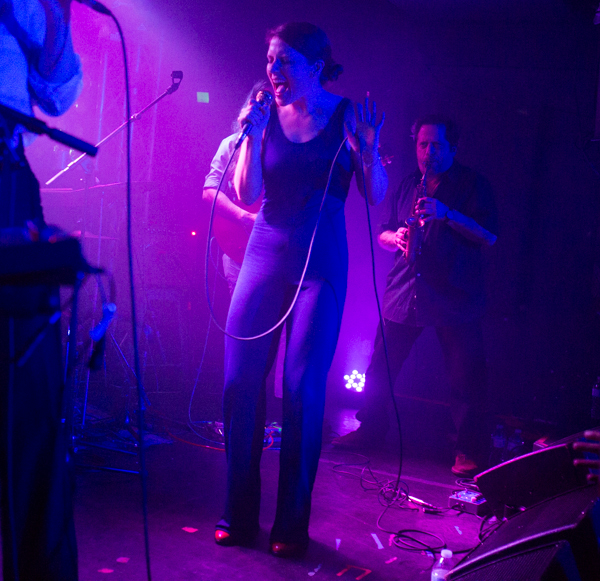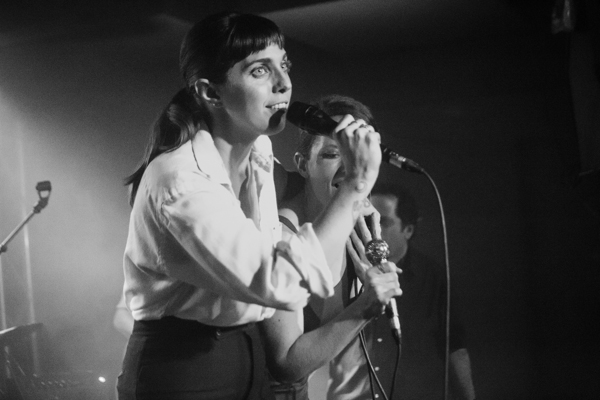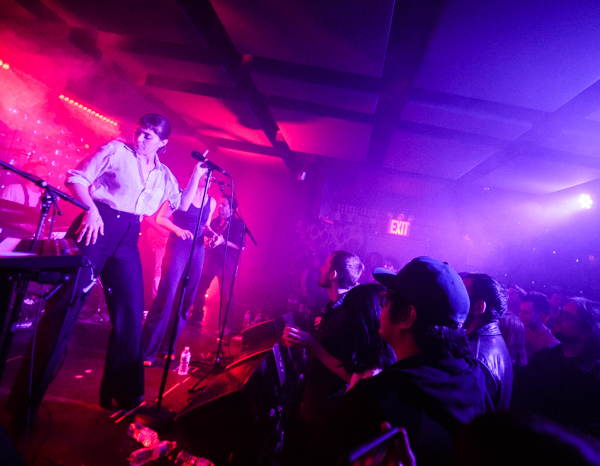 U.S. Girls Setlist:
1. Velvet 4 Sale
2. Rage of Plastics
3. M.A.H.
4. Rosebud
5. L‐Over
6. 28 Days
7. Navy & Cream
8. Window Shades
9. Sed Knife
10. The Island Song
11. Sororal Feelings
12. Pearly Gates
13. Time