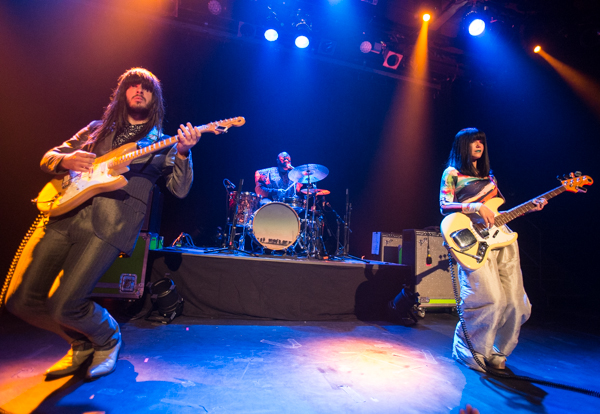 Houston-based trio Khruangbin creates atmospheric Thai funk/surf-soul that is very much in a world of its own. In February they returned with new album Con Todo El Mundo, released via Dead Oceans.
Their tour in support of the great new record brought them to Brooklyn for not one but two sold out shows at Music Hall of Williamsburg. I caught night one of the two-night run on April 13, which featured a remarkable opening performance by jazz-inspired duo The Mattson 2 (find Bauer's photos from their set here). They were a rather perfect compliment to the sounds of Khruangbin, spiritual cousins if you will.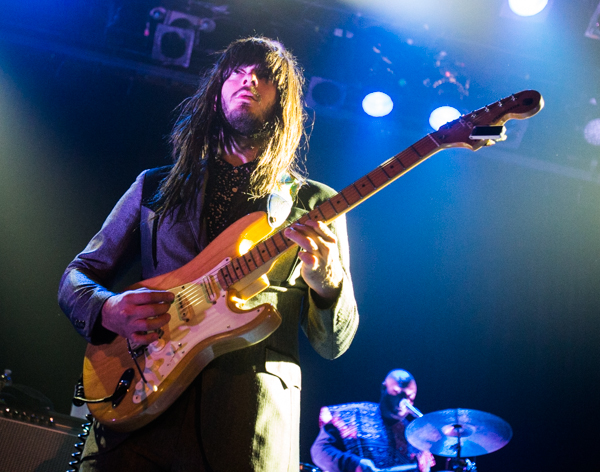 The instrumental sounds that Khruangbin creates is the sort of music best suited for late night home listening with the lights dimmed and your eyes closed. But live, they're a totally different animal, providing a more upbeat groove that is like the most ultra-chill dance party imaginable. On top of all the jams from Con Todo El Mundo and their 2015 debut The Universe Smiles Upon You, they put this loose side on full display towards the end of the set when they ripped through a medley of covers featuring bits of songs from the likes of Dr Dre, Ice Cube, A Tribe Called Quest and The Notorious B.I.G.
By the time they returned for the 2-song encore of "Bin Bin" and "People Everywhere (Still Alive)," the sold out crowd was like puddy in their hands. It was clear right then and there that Khruangbin are going to become a staple late night live act that will soon be selling out much larger spaces with ease.
Find a full photo gallery from their performance posted below, along with the setlist.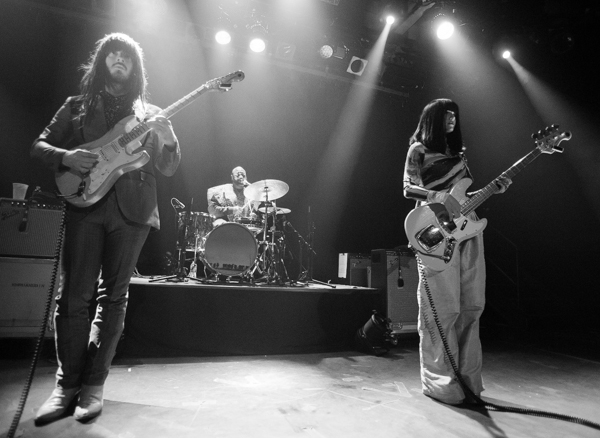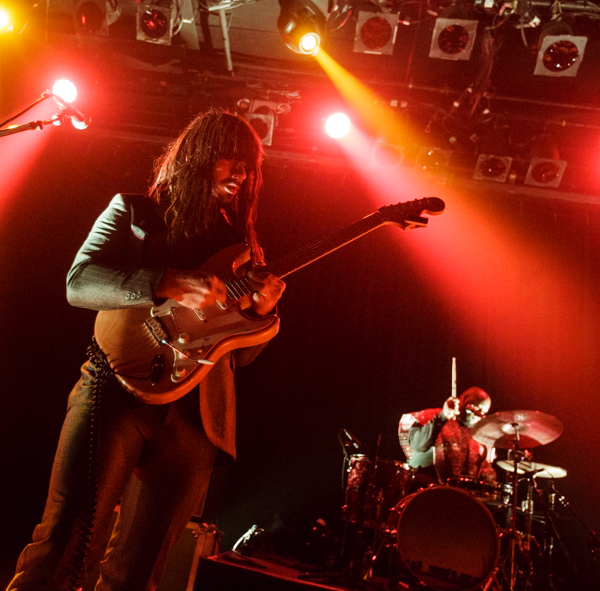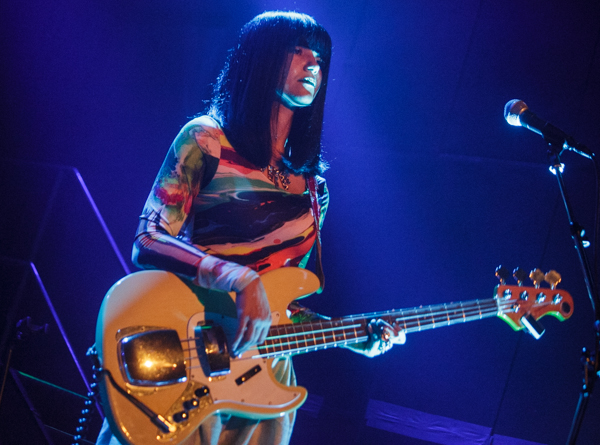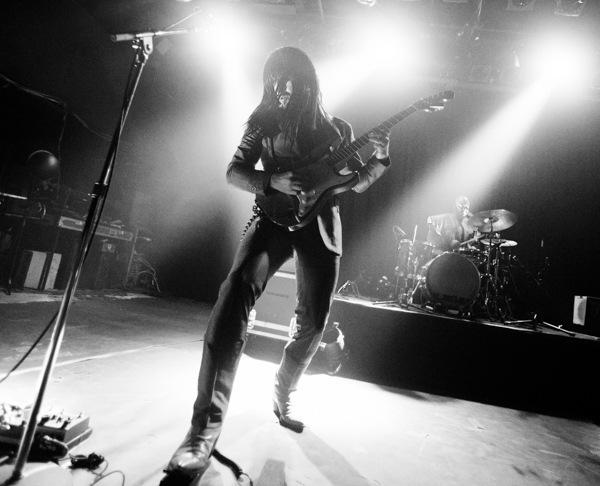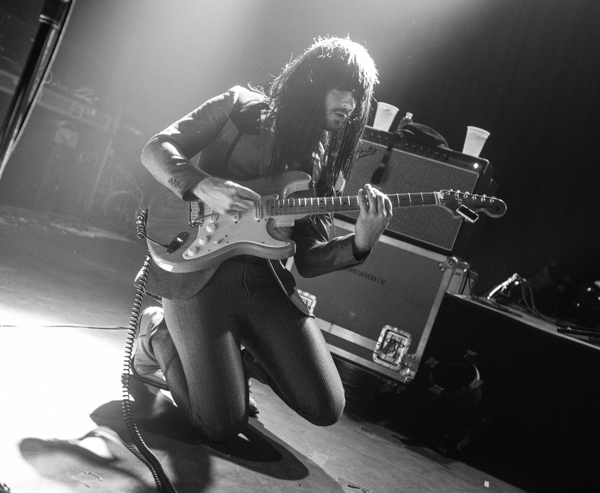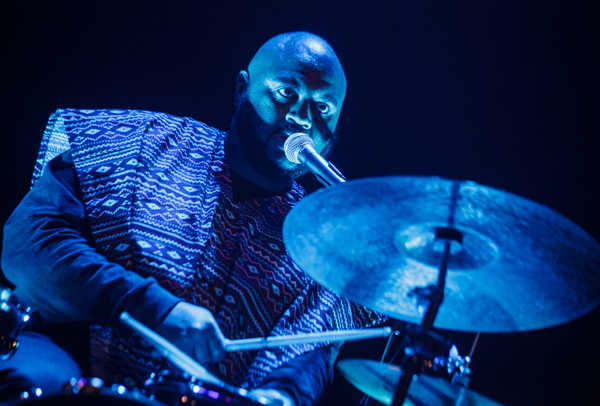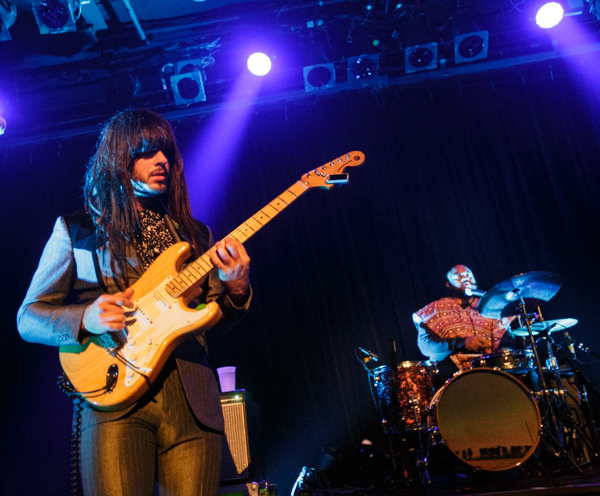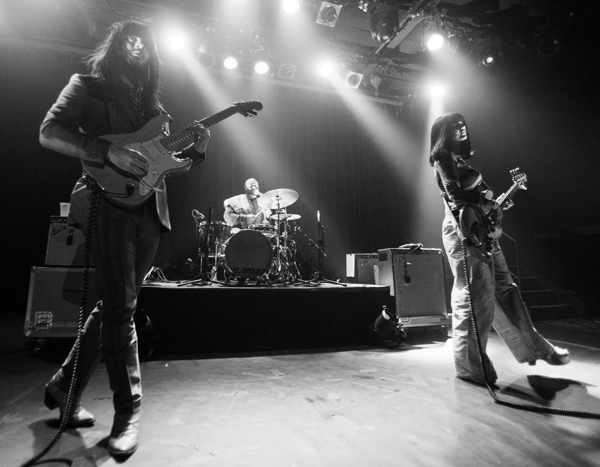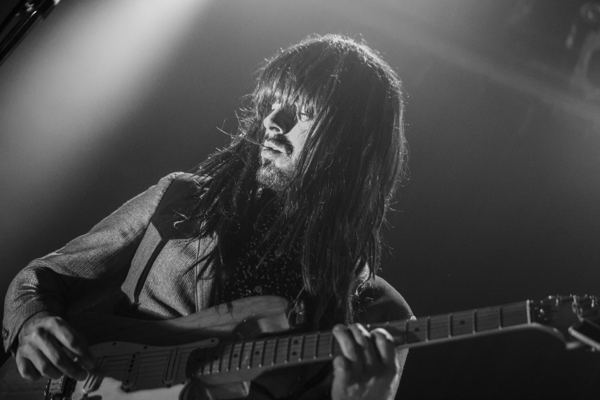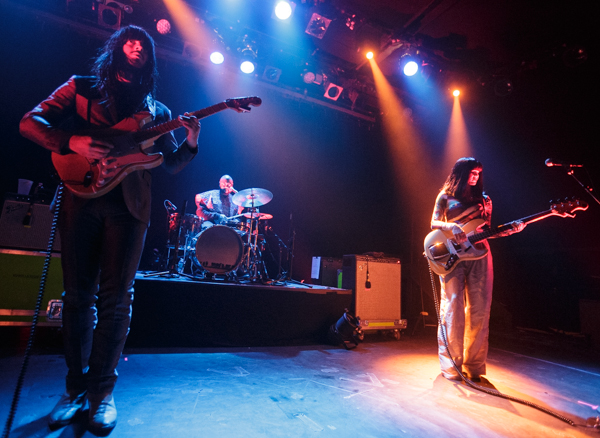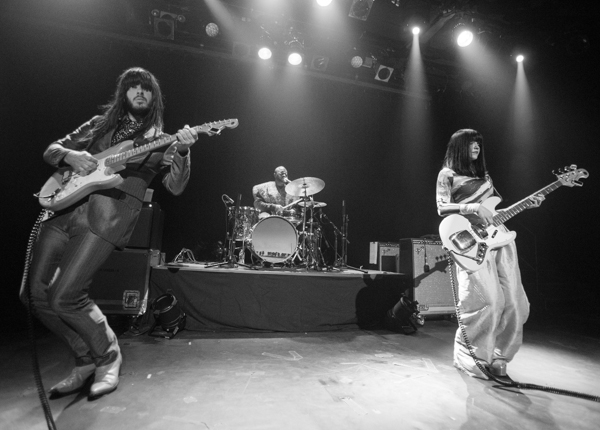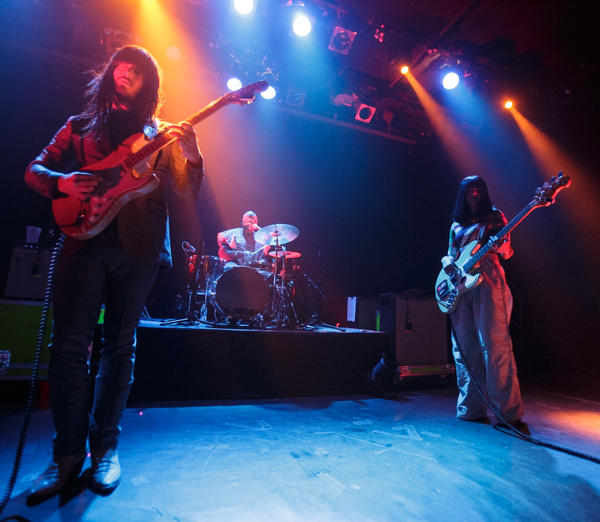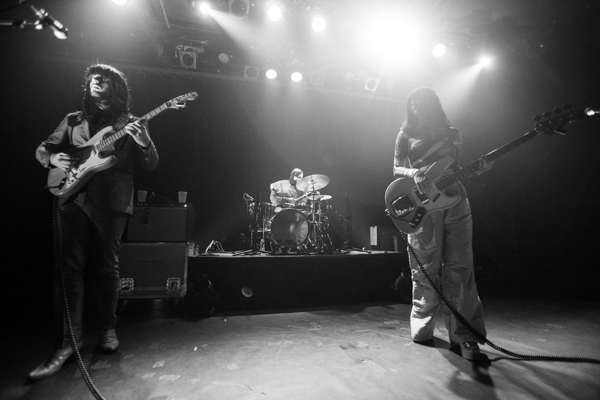 Khruangbin Setlist:
1. Cómo Me Quieres
2. Dern Kala
3. August 10
4. Friday Morning
5. August Twelve
6. Mr. White
7. Two Fish and an Elephant
8. Lady and Man
9. Evan Finds the Third Room
10. White Gloves
11. Covers Medley
12. Maria También
Encore:
13. Bin Bin
14. People Everywhere (Still Alive)