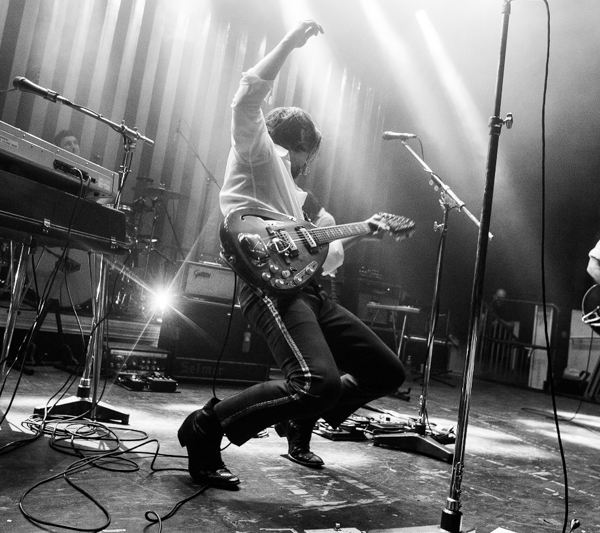 Last night Arctic Monkeys made their long-awaited live return to New York City after a good four years away from us. The return comes on the heel of the release of their new album Tranquility Base Hotel & Casino which comes out tomorrow via Domino Records. After announcing a few big shows this summer (including Forest Hills in July) they announced a few much smaller underplay shows to help ease them back into the live game and get the blood pumping again. This included a show last night at Brooklyn Steel, with a capacity of just 1,800 people, making this one of the hottest tickets of the entire year so far.
This was obvious by the insane astronomical second-hand ticketing prices for this show and the countless number of fans desperate to find an extra ticket outside the venue, including one that made a giant sign that they had on display just outside of the venue. As well as a line of hundreds of fans qued up hours before doors to help secure the best spot possible. When the venue released 10 tickets to the show at the box office, about a dozen fans sprinted to the box office as if it was a Black Friday sale. It's safe to say that this is a very different era of Arctic Monkeys than in the past.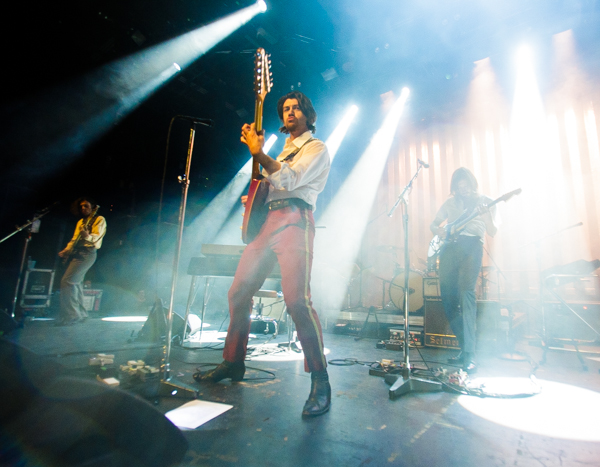 Considering the triumphant success of AM, it's no surprise that there's a different feeling in the air around the boys from Shefield this tim around. They have been working hard to break through in America and AM did just that and then some. Throughout the years, I've seen Arctic Monkeys a few times (uh, 13 times to be exact). Just like the sound of their albums, each show has been different from the last for a variety of reasons. It's noticeable that this new found success has really elevated their stock here in a new way. Which makes the new aesthetic and direction of Tranquility Base Hotel & Casino such a refreshing and bold move. They could've just played it safe and made another AM but instead, they trusted the always illuminating mind of frontman Alex Turner and went into a challenging new direction that often feels very much like a solo concept album inspired by sci-fi and space.
With the release of the new record just around the corner, I was wondering how the band would handle the show. I expected a good chunk of the new material to be played to reward fans who held off from the unfortunate leak of the record with a unique experience hearing these songs for the first time live. I will admit peeking at previous setlists of this run did give me an idea of what was to come. I guess I wasn't surprised to see that they were still playing a rather big chunk of AM but I was surprised that they only did about a third of Tranquility Base Hotel & Casino. It makes sense that they would want to ease fans into the new material and carry over some of the clear momentum from AM but at the same time it felt more like a re-hash of what came before than foraging a clear path forward into this new era. If you don't believe me, compare the Brooklyn Steel setlist to MSG four years ago.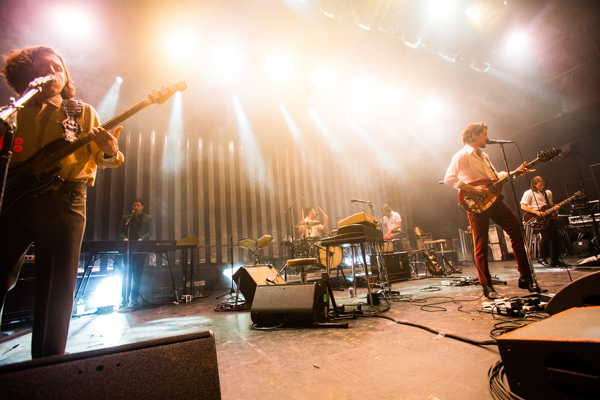 They opened with a run of their biggest singles throughout the years ("Do I Wanna Know?," "Crying Lightning," "Brianstorm," "Why'd You Only Call Me When You're High?" as well as "Don't Sit Down 'Cause I've Moved Your Chair) easing the transition before they finally welcomed in the first new song of the evening, "Four Out of Five," the closest thing to a new single off the record. It's easy to see why it lands, it sounds absolutely huge and honestly, it could've fit right alongside some of AM. From there the band ran in-between old favorites ("505," "I Bet You Look Good On The Dancefloor" and "Cornerstone") before giving us a mix of some more new numbers ("One Point Perspective" going right into "American Sports" just like it does on the record) and a good chunk of AM tracks, as well as album b-side "You're So Dark."
Being still one of the early shows of this set of warmup shows, you cowastell the band were still figuring out the setlist, as there's still a balance that needs to be found with the integrating of the new material. As a longtime fan of the band, I couldn't help but wish that they included a few more older songs, maybe a couple of high-energy numbers to really give the show even more heft. While the room was moving and grooving all night, there was a clear sense of pickup when the band turned back the clock for "I Bet You Look Good On The Dancefloor," that seemed to be missing the rest of the night. While its understandable why they're favoring AM so much, I could've used a few less songs from there and a few more from previous records. Talking to a few longtime fans after the show, they felt like they've been completely shunned, which is a shame.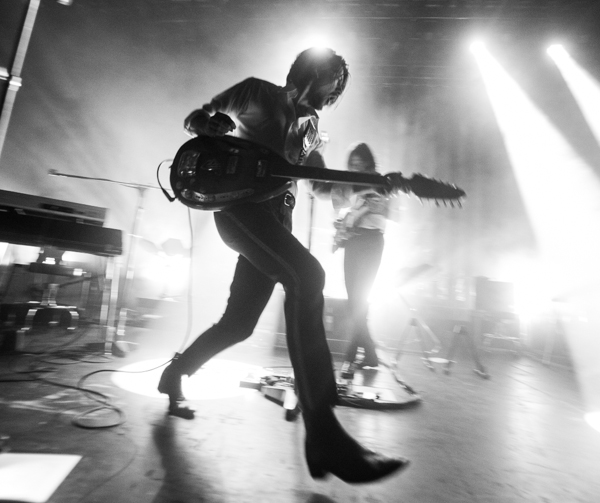 Setlist gripes aside, it was great to see the boys back in action and in such a tiny room for them. This was the biggest version of the band today, with the usual lineup of Turner, Matt Helders, Nick O'Malley and Jamie Cook rounded out with the live additions of Tom Rowley and Davey Latter (who both previously toured with them during the AM era) as well as Tyler Parkford. There are a lot of moving parts and the band will only get tighter and hone in on a setlist that will work once they incorporate additional Tranquility Base Hotel & Casino songs into the setlist and production.
Arctic Monkeys are back and it's exciting to see what they have up their sleeves for us at Forest Hills. We hope to see you guys there later this summer.
Find a full photo gallery from their performance, as well as opener Cam Avery, posted below, along with the setlist.
Cam Avery: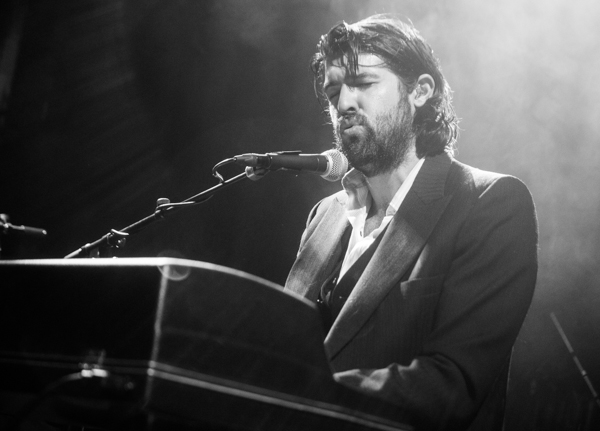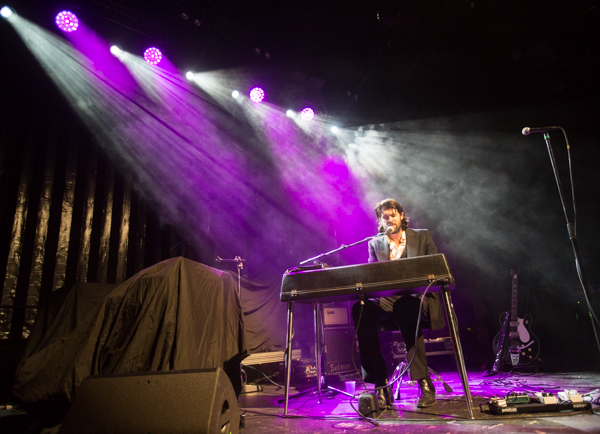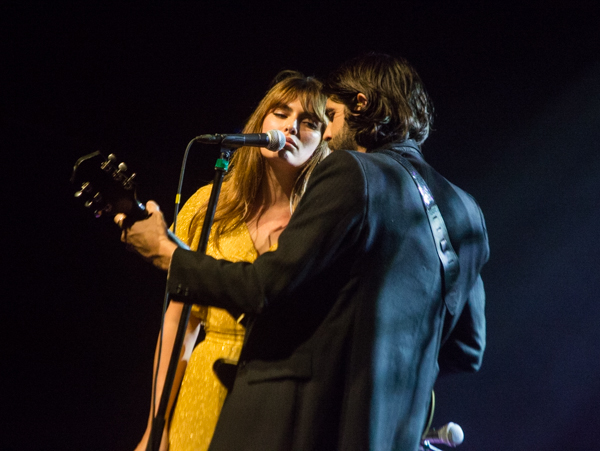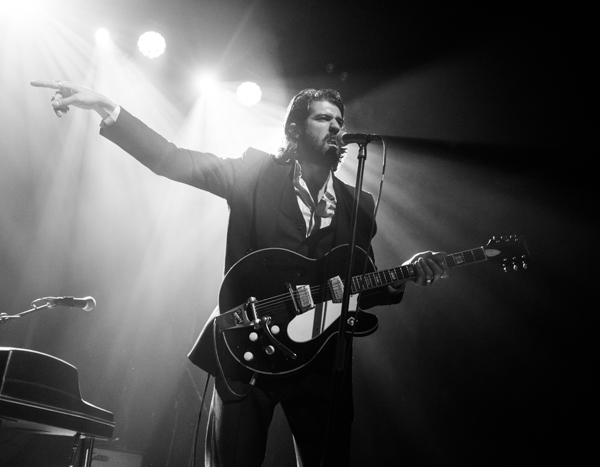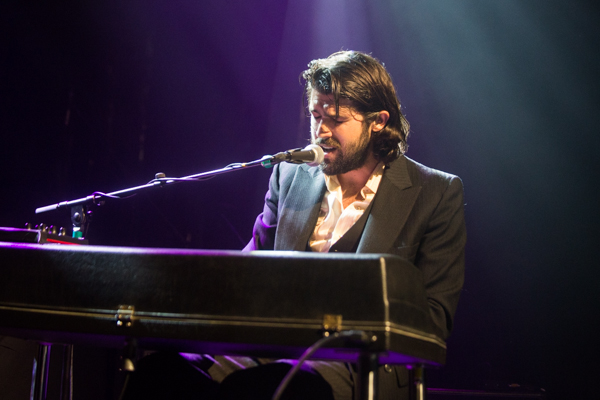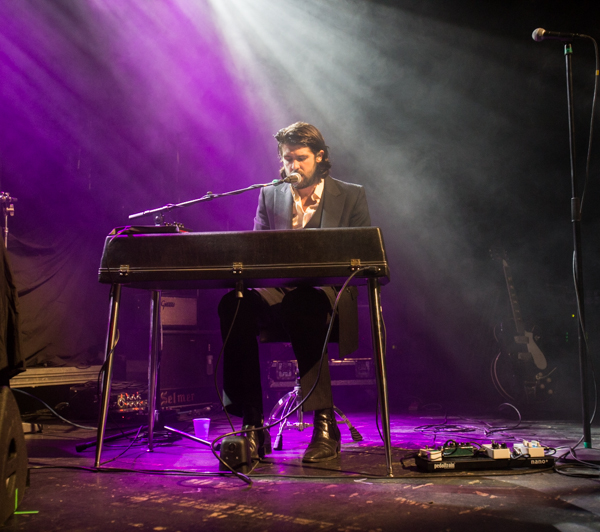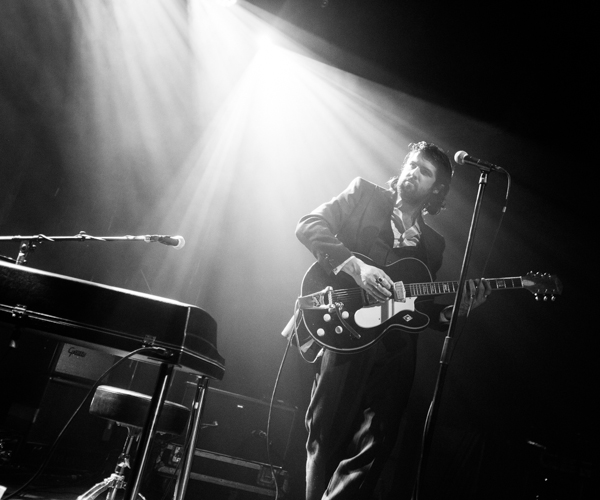 Arctic Monkeys: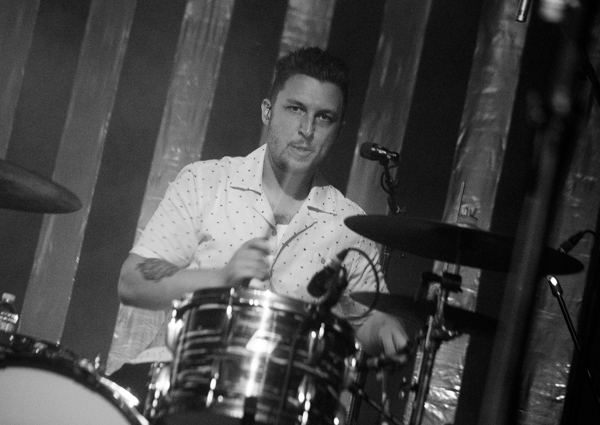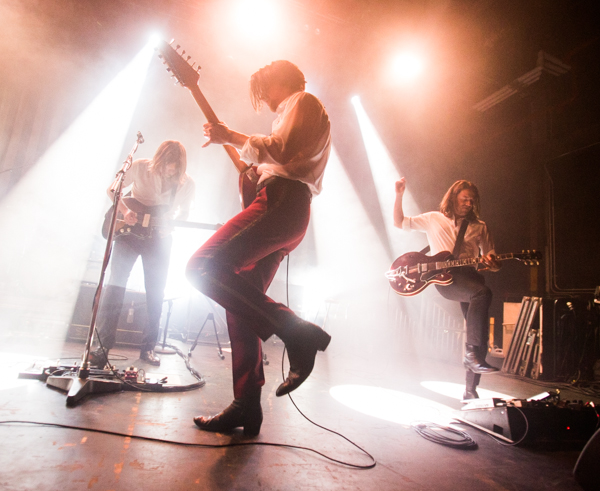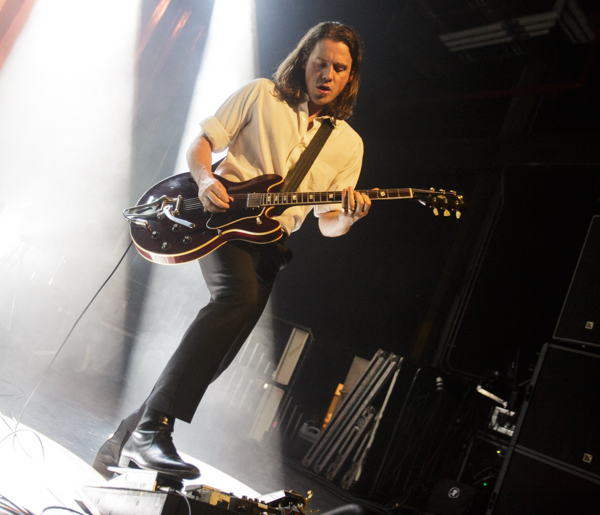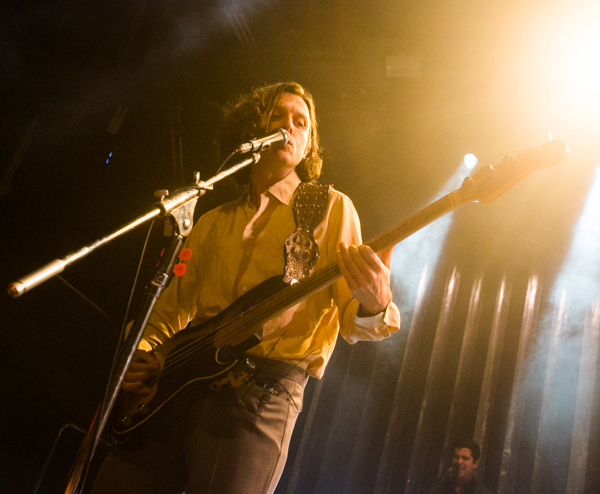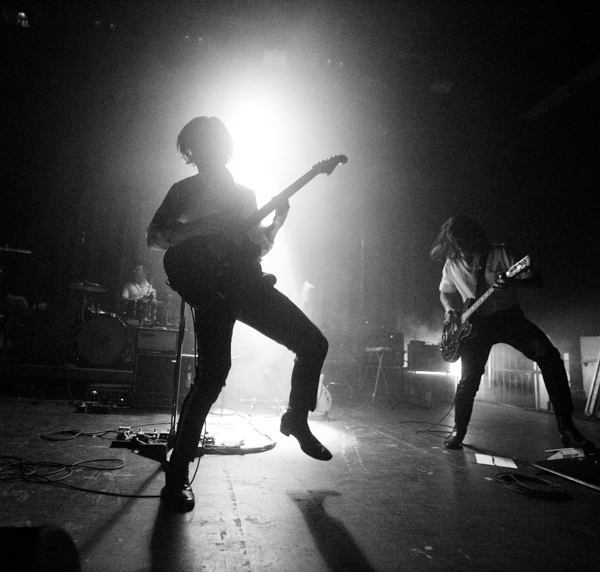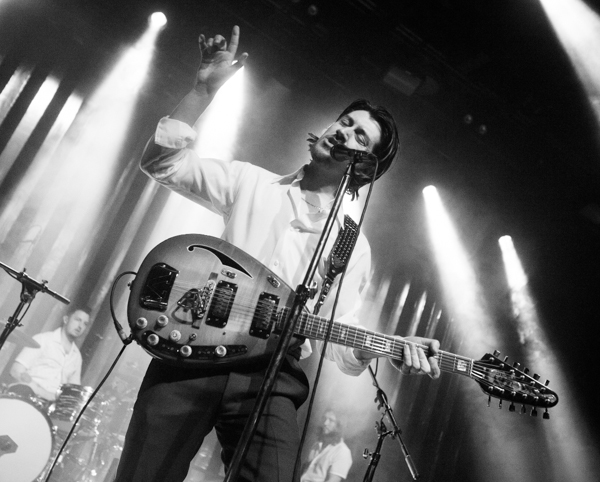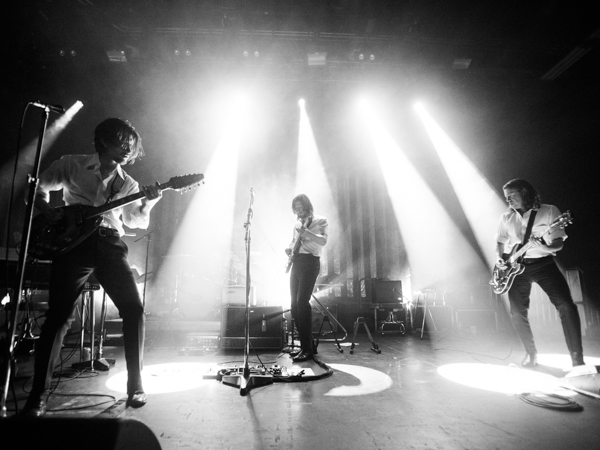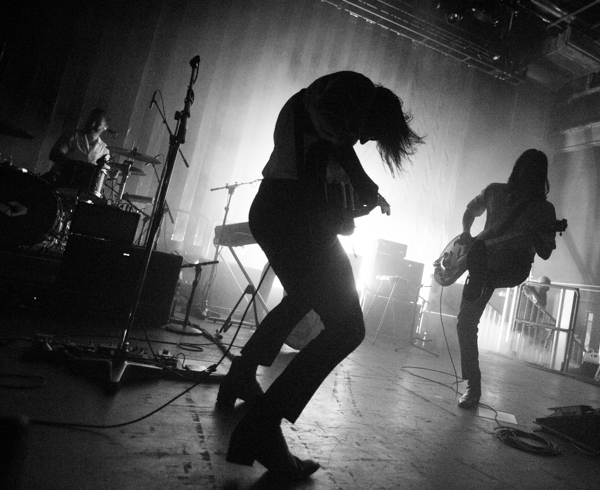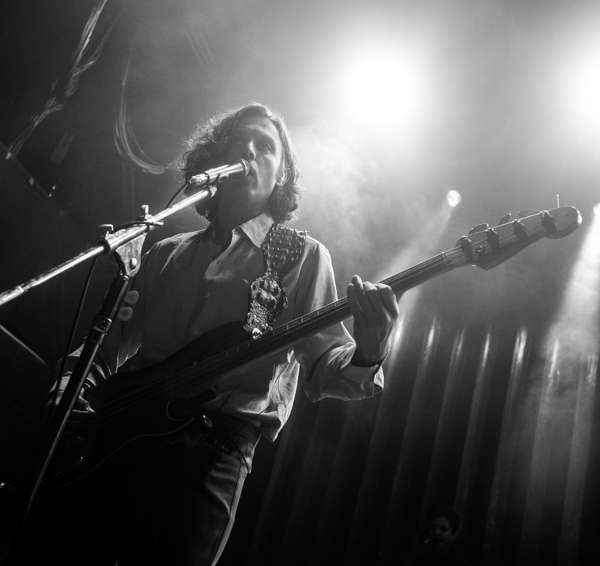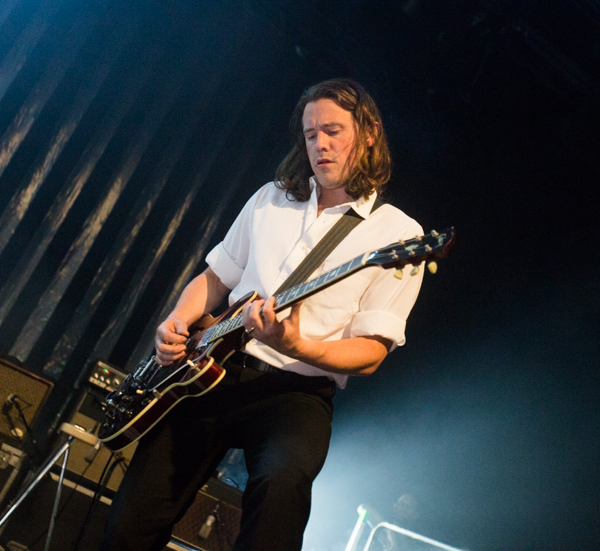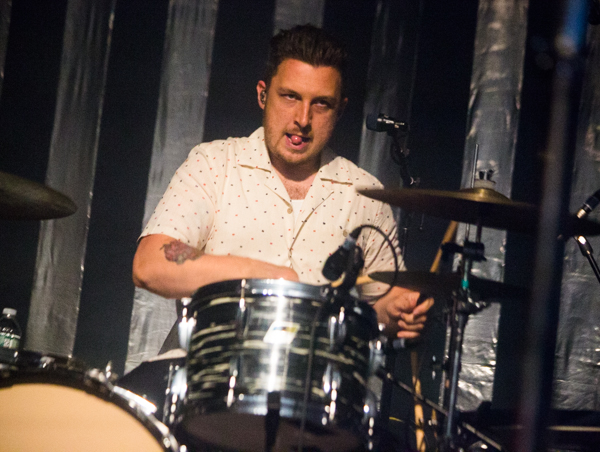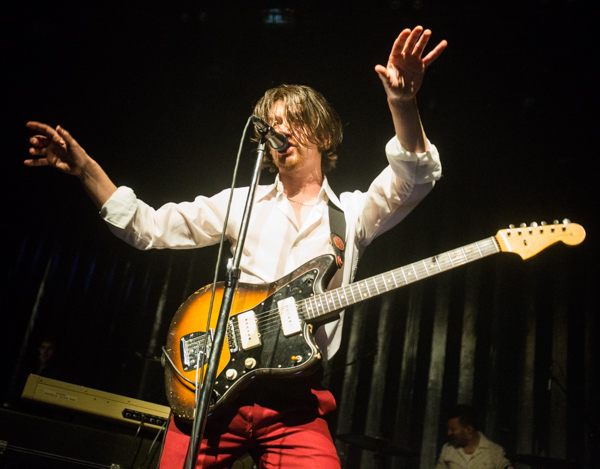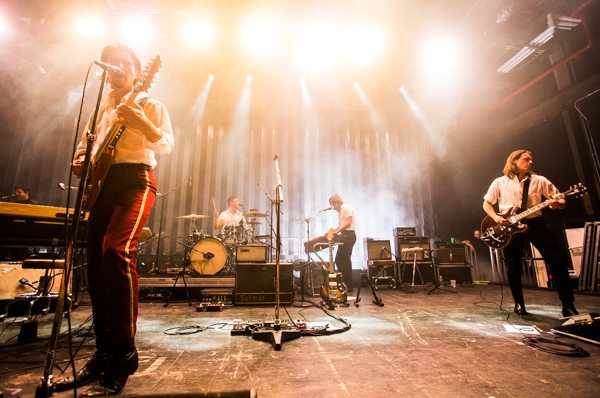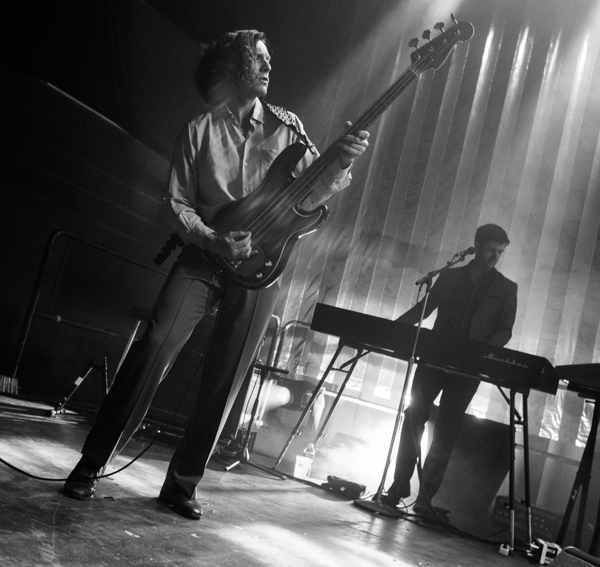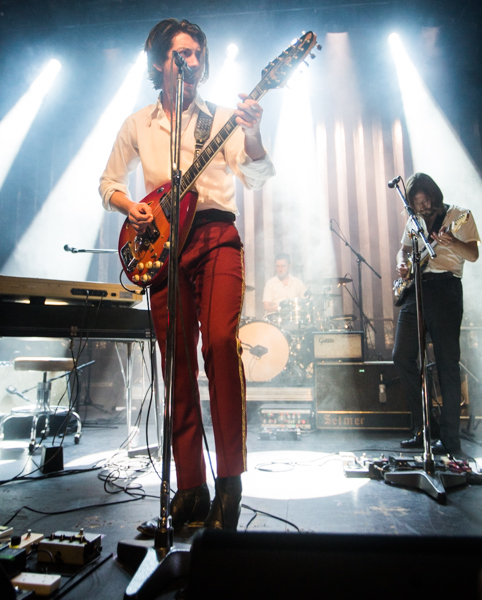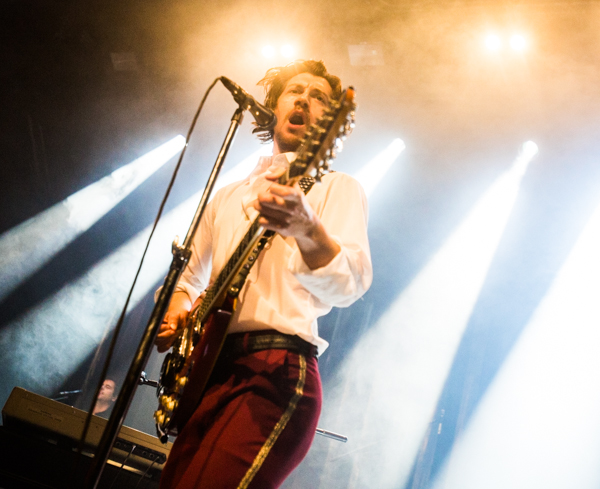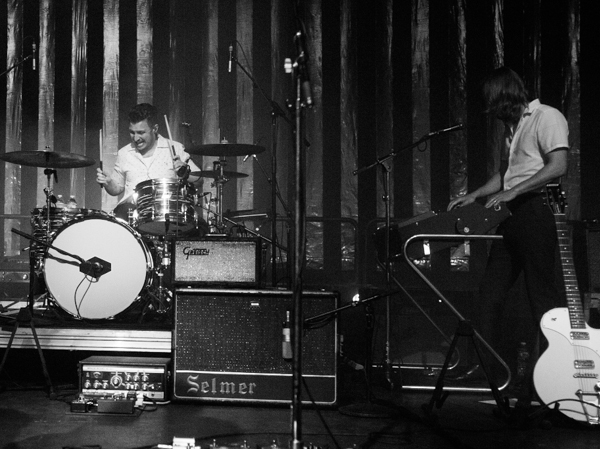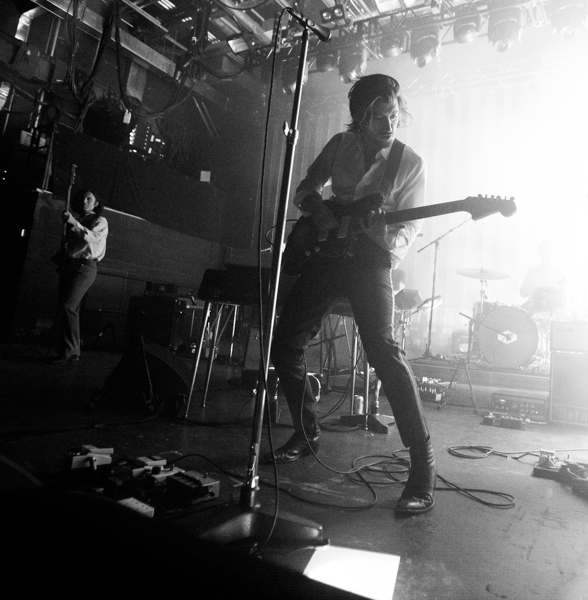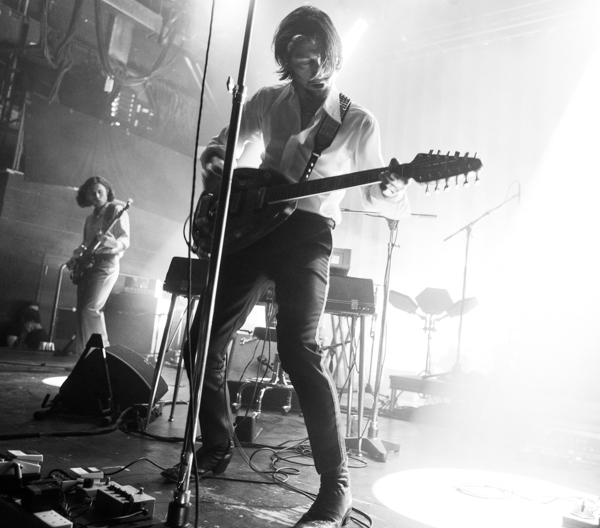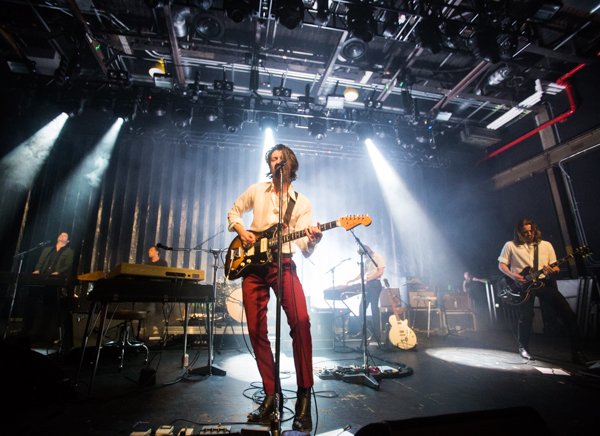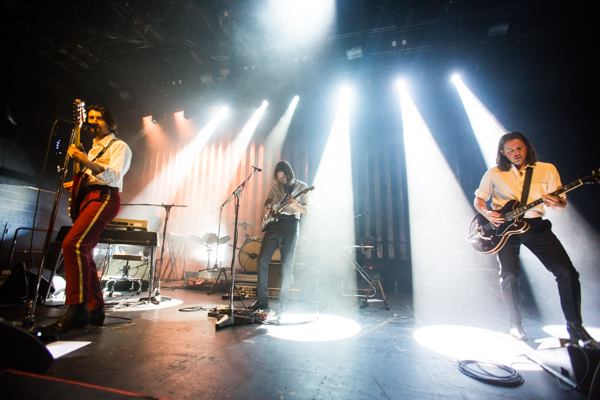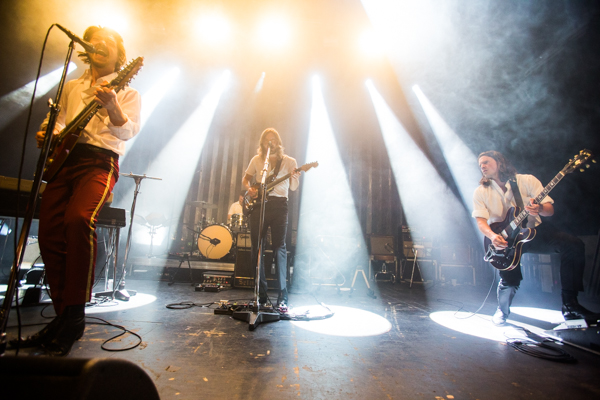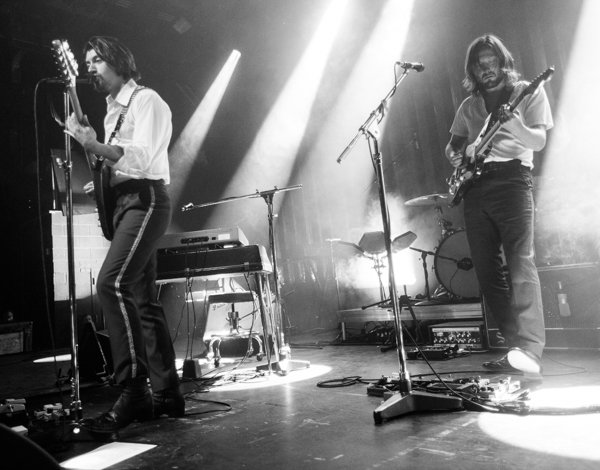 Arctic Monkeys Setlist:
1. Do I Wanna Know?
2. Crying Lightning
3. Brianstorm
4. Don't Sit Down 'Cause I've Moved Your Chair
5. Why'd You Only Call Me When You're High?
6. Four Out of Five
7. 505
8. The Hellcat Spangled Shalalala
9. I Bet You Look Good on the Dancefloor
10. Cornerstone
11. One Point Perspective
12. American Sports
13. Snap Out of It
14. You're So Dark
15. Pretty Visitors
16. Knee Socks
17. One for the Road
Encore:
18. She Looks Like Fun (with Cam Avery)
19. Arabella
20. R U Mine?