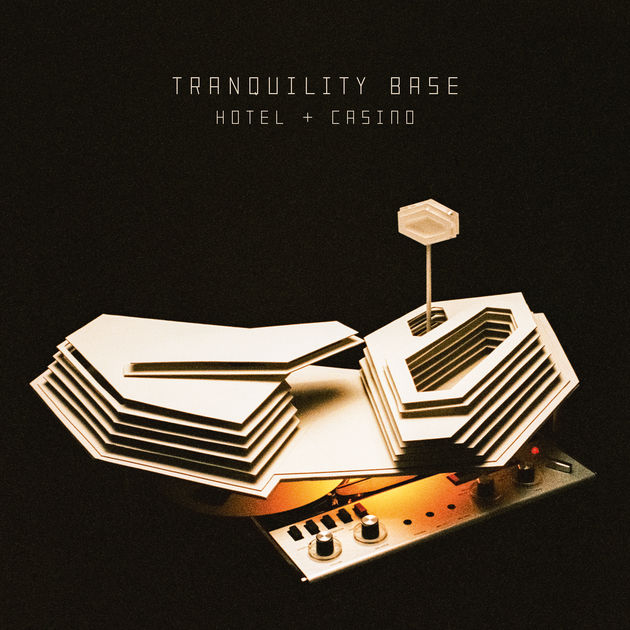 The day we have been waiting nearly half a decade has finally arrived. Arctic Monkeys have officially marked their long-awaited return with the announcement that their sixth album is entitled Tranquility Base Hotel & Casino and will be released on May 11, 2018, by who else but Domino Records.
The album, which was produced by both Arctic Monkeys regular James Ford as well as their very own Alex Turner, was recorded in Los Angeles, Paris and London. The album is 11-tracks long and features some already memorable song titles such as "The World's First Ever Monster Truck Front Flip," and "The Ultracheese," the former which already has to be a frontrunner for song of the year. One these for sure: all the song titles could have only come out of the mind of Turner.
The band has also shared a quick but efficient 41-second teaser video for the album. It opens with ever-expanding strings before slowly revealing a sexy guitar groove that surely expands upon the sound that they had forged on AM.
Looks like we have to wait closer to the album's release to hear our first glimpse of music but the fact that it's only a month away makes the wait somewhat more bearable.
The album is available to preorder on Limited Silver Vinyl and the full tracklisting can be found posted below along with the album teaser.
Tranquility Base Hotel + Casino Tracklist:
1. Star Treatment
2. One Point Perspective
3. American Sports
4. Tranquility Base Hotel & Casino
5. Golden Trunks
6. Four Out Of Five
7. The World's First Ever Monster Truck Front Flip
8. Science Fiction
9. She Looks Like Fun
10. Batphone
11. The Ultracheese