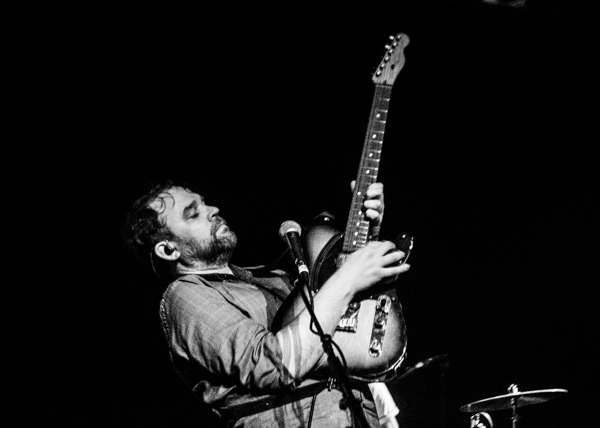 It's hard to believe that this year is the 10th anniversary of Scottish rockers Frightened Rabbit's breakthrough album The Midnight Organ Fight. I distinctly remember that album accompanying me during my first few months in college at Binghamton when I was experiencing a few rough moments in my own personal life due to the loss of my grandfather and a particularly rough breakup all in the span of a couple weeks. The weather was cold up there but life was even colder, but this album and the words of frontman Scott Hutchison provided some much-needed warmth.
It's been great to see just how well the guys have done in the ten years that have since passed, including singing to major label Atlantic Records and releasing three more albums along the way. They clearly realize the importance of The Midnight Organ Fight and announced that they'd be touring in select cities in celebration of the album's tenth anniversary. This tour included two intimate performances at the venues that they once started out at, Bowery Ballroom and Music Hall of Williamsburg. Both were very much sold out and we caught their performance at Music Hall of Williamsburg on a fittingly brisk night on February 24.


Opening the show were Canadian rockers Wintersleep who I have only seen once before and it was coincidentally also ten years ago. They sounded even better than I remembered and offered a sharp and fully realized performance that not only warmed up the crowd but won them over entirely. Scott of Frightened Rabbit joined them for a song and it was one hell of a way to preview what was still yet to come.
If it wasn't obvious that these shows were a special occasion for the band and their fans, there were sections of the crowd blocked off for film crews who were there to capture every moment (and were apparently also at the Bowery show the night before). The night began with a selection of four new era songs to warm up the crowd, including a triumphant performance of "Holy" that sounded massive in the confined space of Music Hall. After these four songs, the band gave the people what they wanted: The Midnight Organ Fight performed in order from start to finish.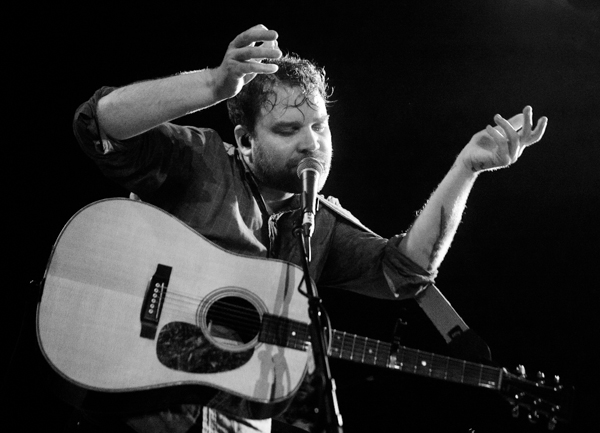 Now there are shows where a crowd sings along and then there are shows where they almost carry them with nearly equal weight as the band. The latter was most certainly the case this night, as the passionate crowd fired back every single god damn word right back at the band. Not only were they vocal, but the crowd offered a lot more movement than I expected. One particular fan near me was a bit too overzealous with his enthusiasm, but he was clearly having the time of his life. This record clearly touched so many people and it was a thing of beauty to see them performed in such a small venue with so many diehard fans. If you haven't heard a crowd singalong during the epic singalong of "Keep Yourself Warm," you've missed out.
This was a show full of many little moments like this, as well as the usual humorous musings from Scott, but this time he got a bit more personal, explaining the meaning of this record and how the fans support really meant so much to the organic reach of its success. It's a sad record but one that (as he put it) we drank up like a "thick soup of sadness."
Find some photos from both Wintersleep and Frightened Rabbit's set posted below, along with their setlist.
Wintersleep: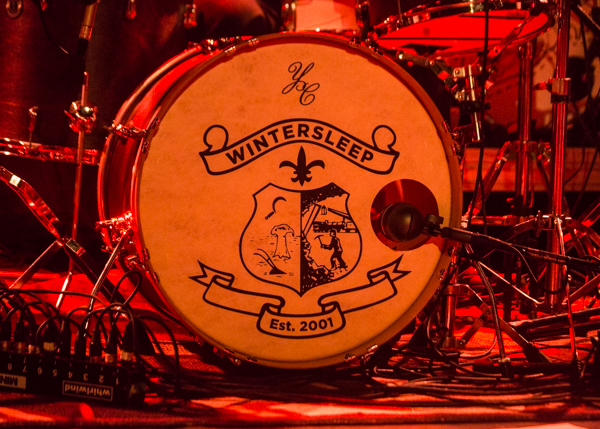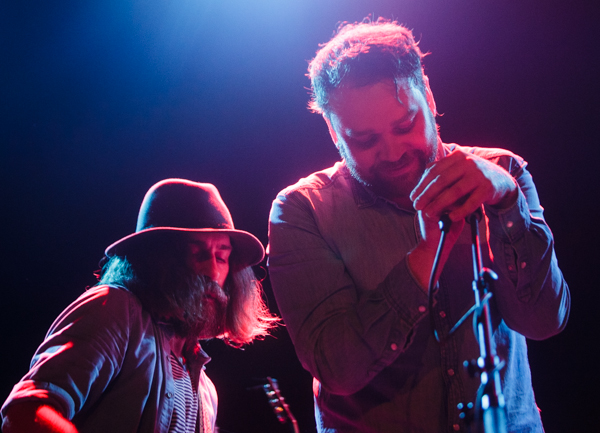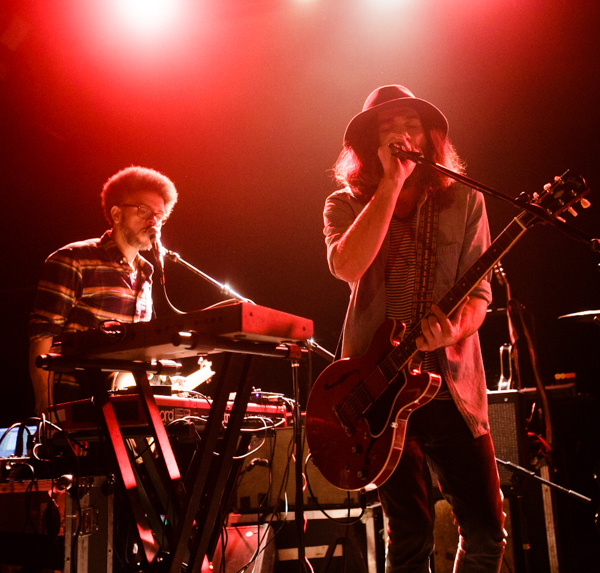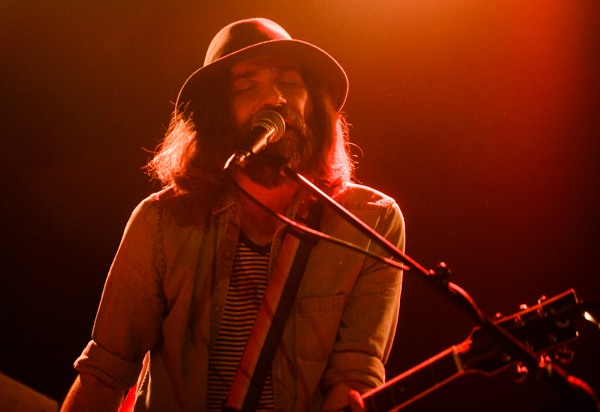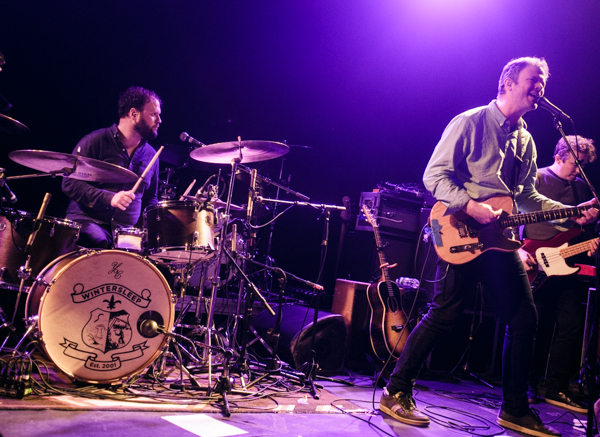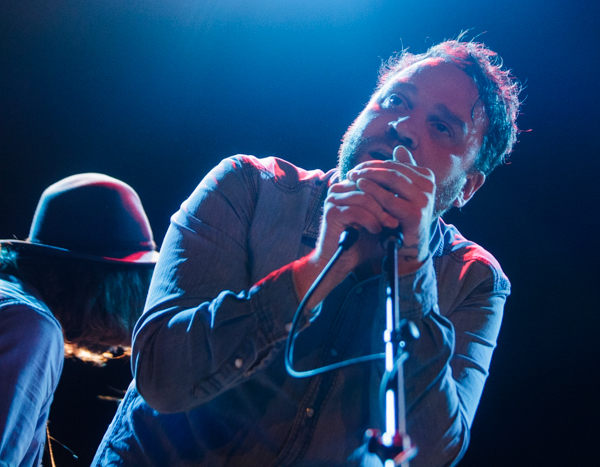 Frightened Rabbit: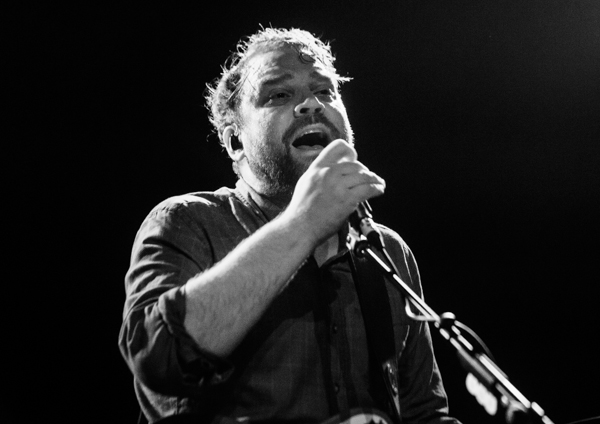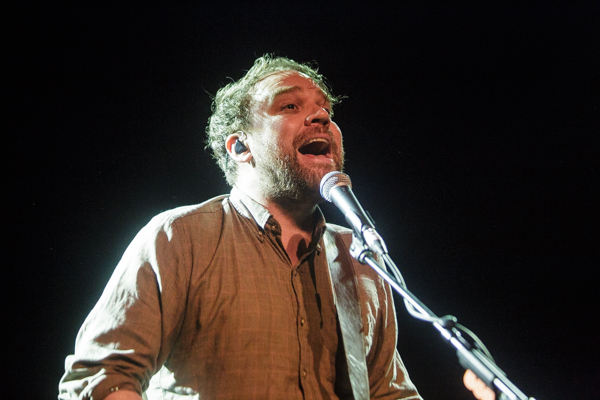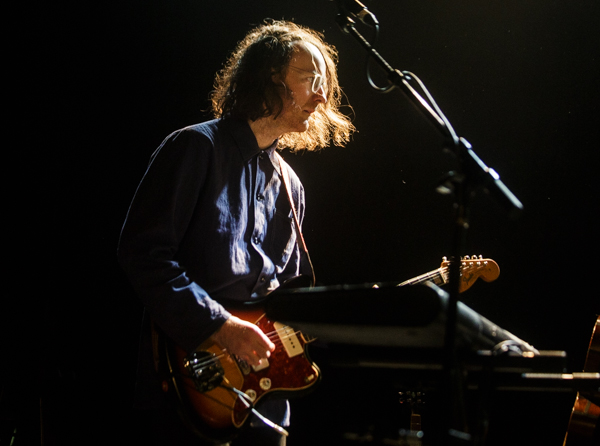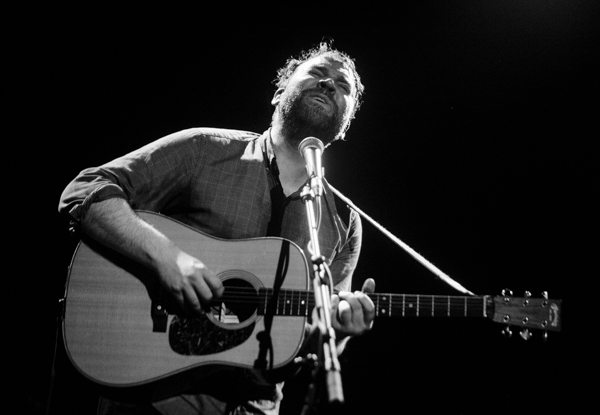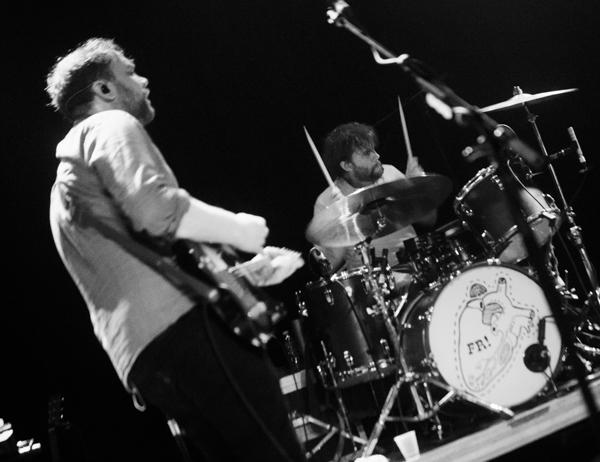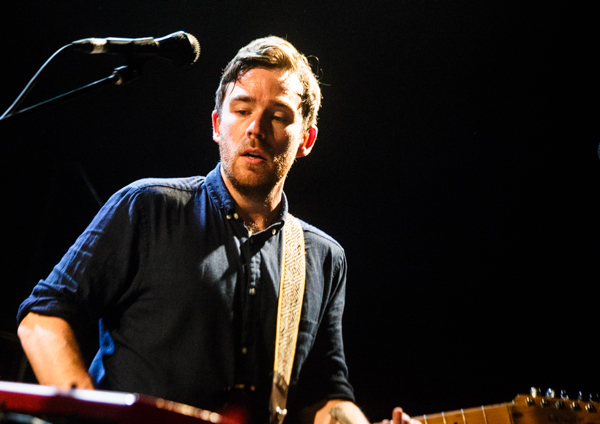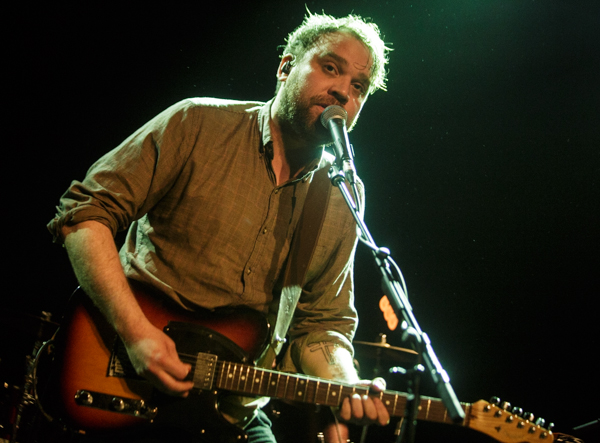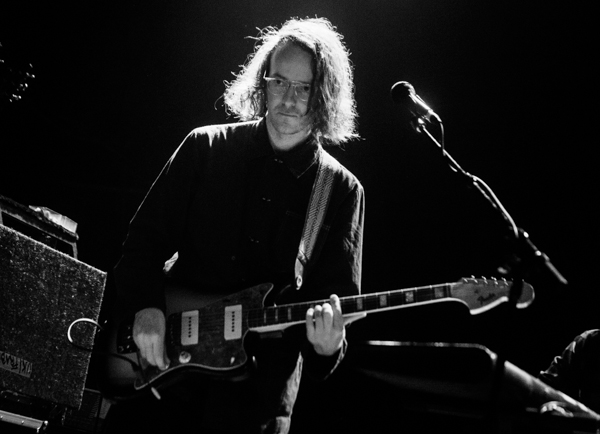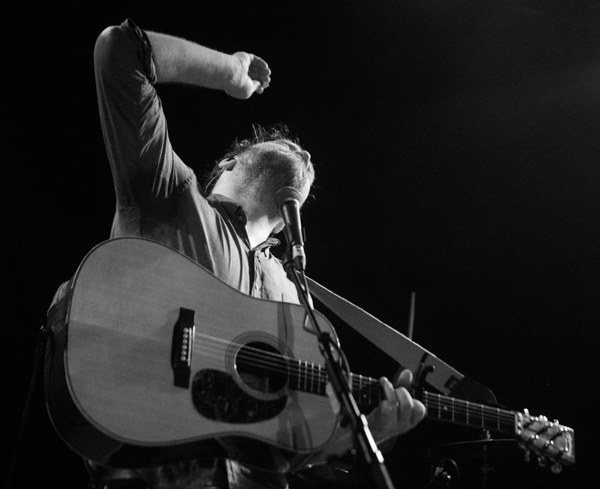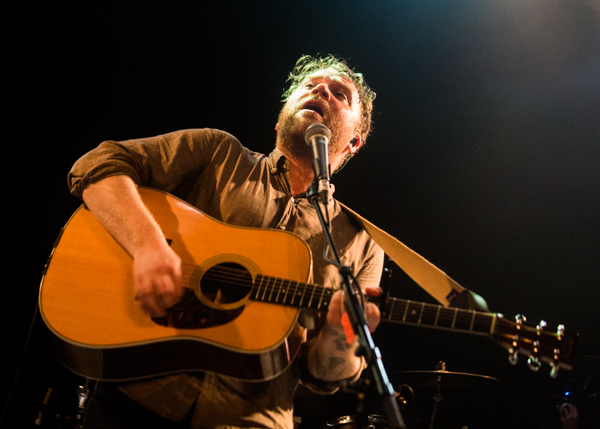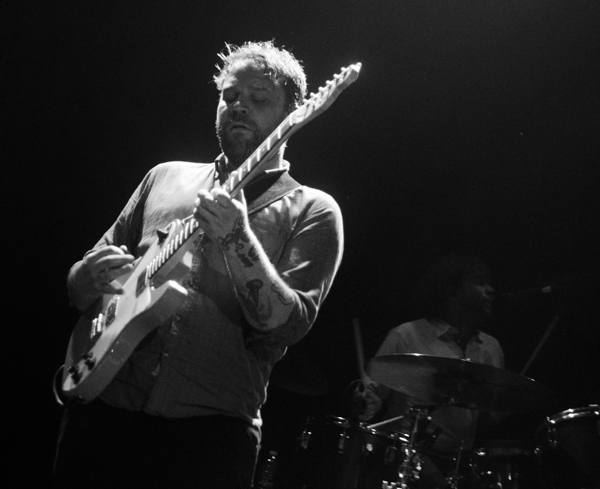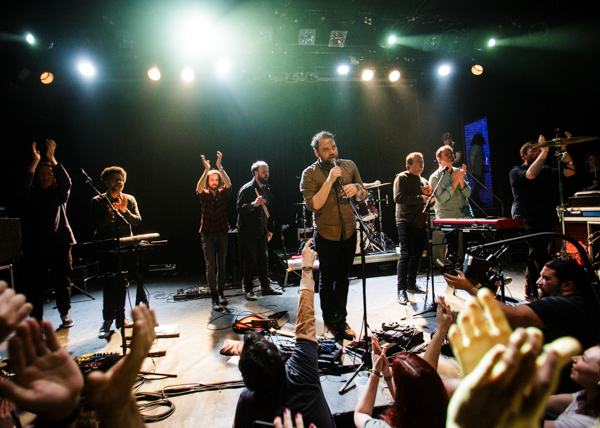 Frightened Rabbit Setlist:
1. Living in Colour
2. Holy
3. Swim Until You Can't See Land
4. Get Out
5. The Modern Leper
6. I Feel Better
7. Good Arms vs. Bad Arms
8. Fast Blood
9. Old Old Fashioned
10. The Twist
11. Bright Pink Bookmark @Tape
12. Head Rolls Off
13. My Backwards Walk
14. Keep Yourself Warm
15. Extrasupervery @Tape
16. Poke
17. Floating in the Forth
18. Who'd You Kill Now?
Encore:
19. The Oil Slick
20. The Woodpile
21. The Loneliness and the Scream