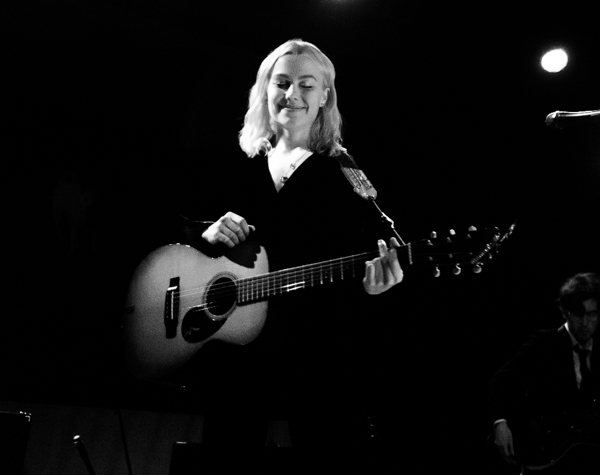 Phoebe Bridgers and Soccer Mommy (the project of songwriter Sophie Allison), are two of the most promising young songwriters that we have at the moment. This year saw the two come together for a tour in support of Bridgers terrific 2017 debut album Stranger in the Alps (released via Dead Oceans) as well as Soccer Mommy's debut album Clean, which was just recently released via Fat Possum.

On February 22 they stopped in for the first of two sold out shows at Music Hall of Williamsburg for a great night of music that also served as a showcase for two of the brightest talents to emerge in the past couple of years, both whose paths are steadily moving forward during what is turning out to be a sort of golden age for female-led projects. With all that's going on in the world, the timing couldn't be any better.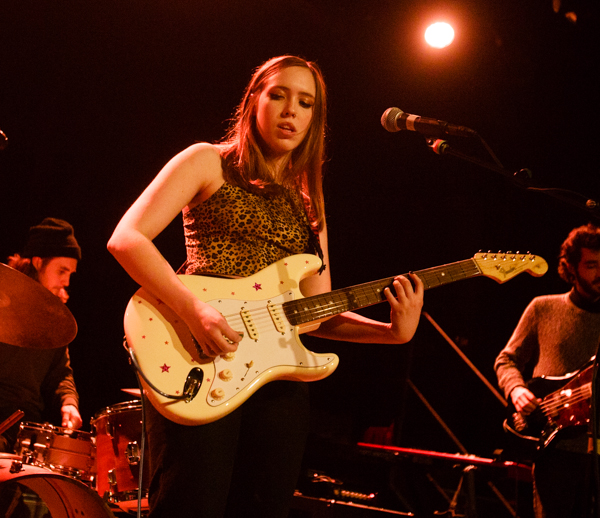 Up first was Allison, whose personal songwriting talent works its magic on you rather instantly. Live, her songs are given a bit of added weight and punch thanks to her band. The emotion is still very much there, it's all just adjusted in a way that strongly holds up in a live environment. Her set included a great solo cover of The Boss' "I'm on Fire," as well as a solo performance of her own track "Still Clean," before the band rejoined her for a set-closing performance of "Scorpio Rising." This was a brief set, but she will be back very soon headlining both Rough Trade NYC and Elsewhere (Zone One).
The mood was set for Bridgers performance with a darkened stage, illuminated mainly by the white Christmas lights that were tightly wrapped around her mic stand. She gently welcomed us to her set with a heartbreaking performance of "Smoke Signals," which surely set the mood and tone for the rest of the evening. Only four songs in she dropped the first of many surprises of that evening, bringing out Conor Oberst to perform his vocal part on their debut "Would You Rather."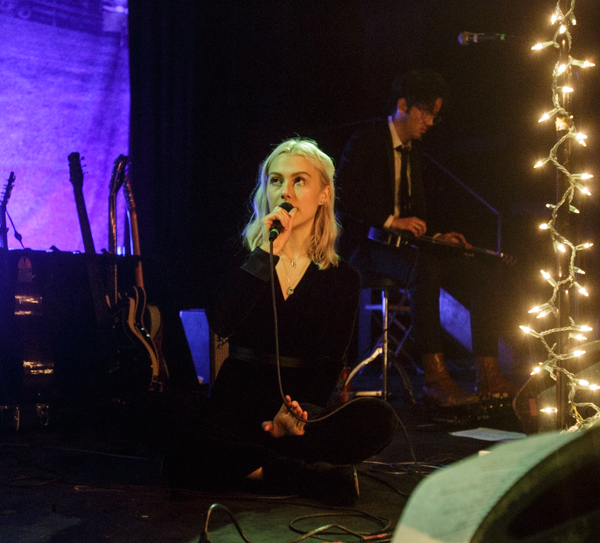 Oberst would come back out towards the tail end of the set, along with all of Soccer Mommy, to help perform "Scott Street," with some oversized black balloons that were thrown out to the crowd for good measure. After performing "You Missed My Heart" while sitting on the floor cross-legged during the encore, Bridgers welcomed both Oberst and Soccer Mommy back out to perform a pretty epic cover of Sheryl Crow's "If It Makes You Happy," that had all of the adoring crowd belting it back at them.
Bridgers music has a lot of heavy emotional weight to it, so it was a pleasant surprise to see how often she was able to break out and allow for more grand carefree moments that balanced it out in a celebratory fashion that was certainly most welcome.
Find photos and setlists for both Soccer Mommy and Phoebe Bridgers posted below.
Soccer Mommy: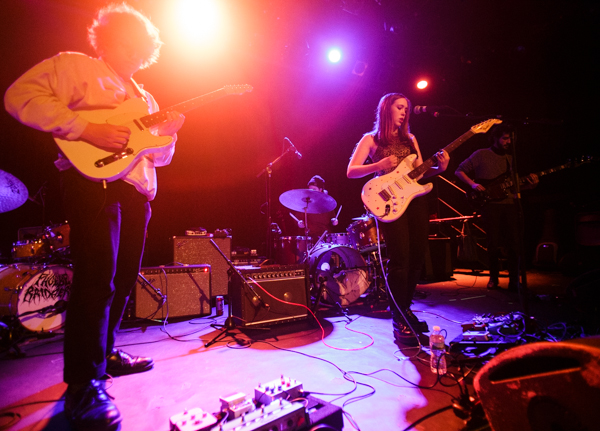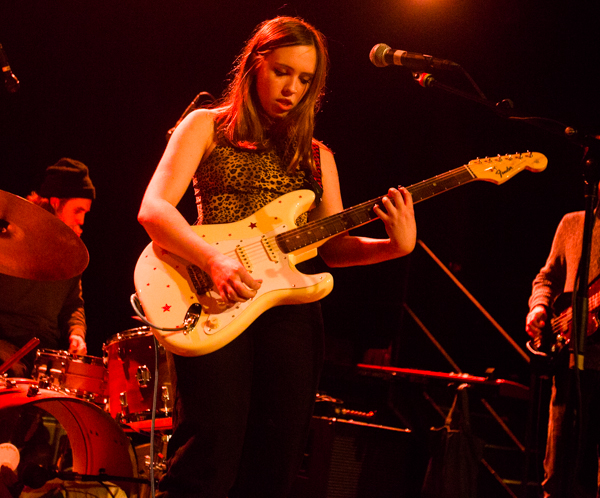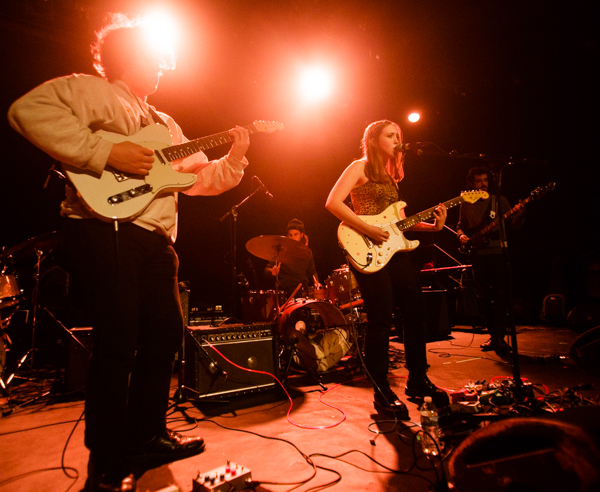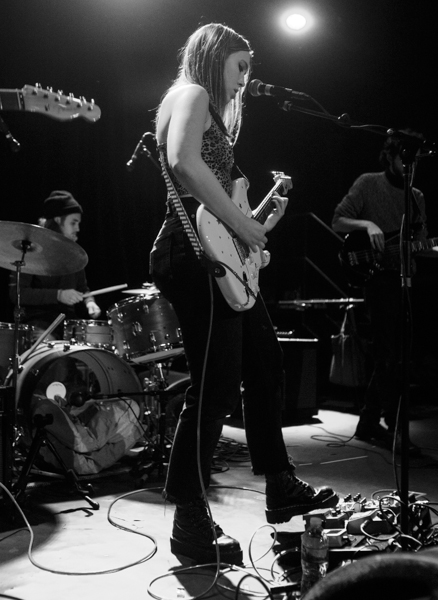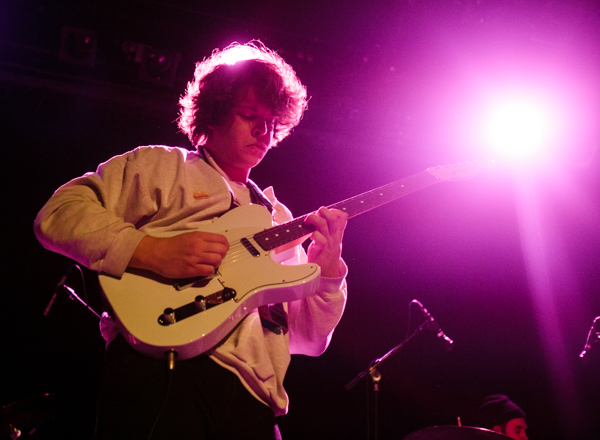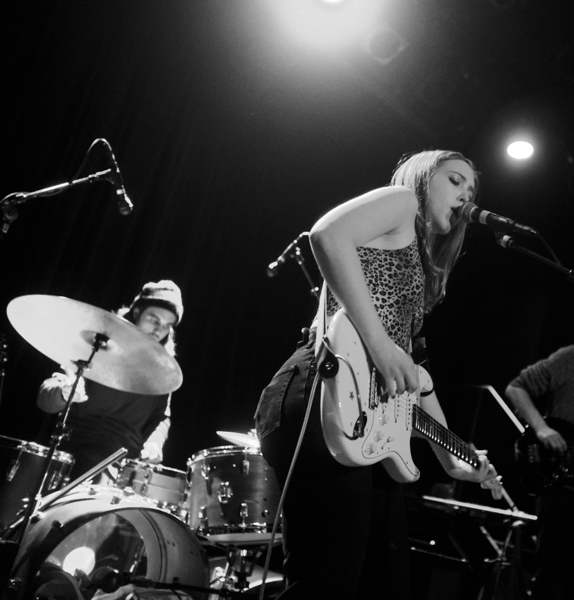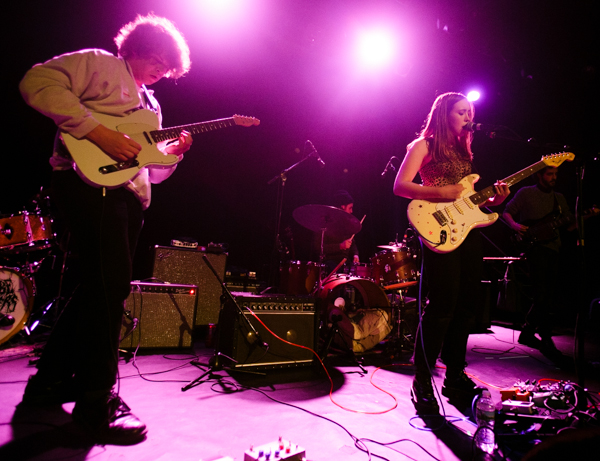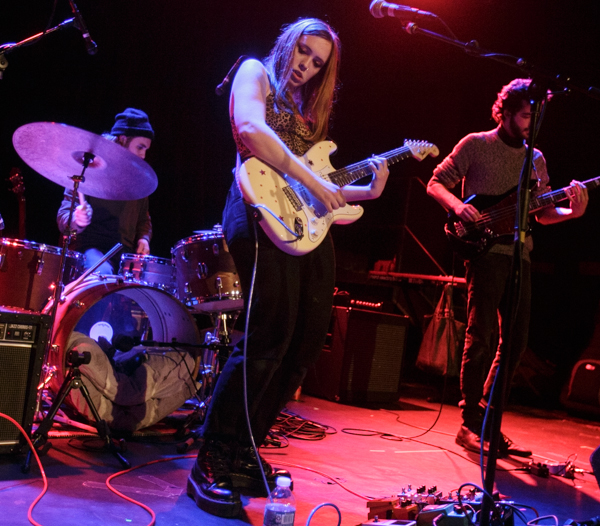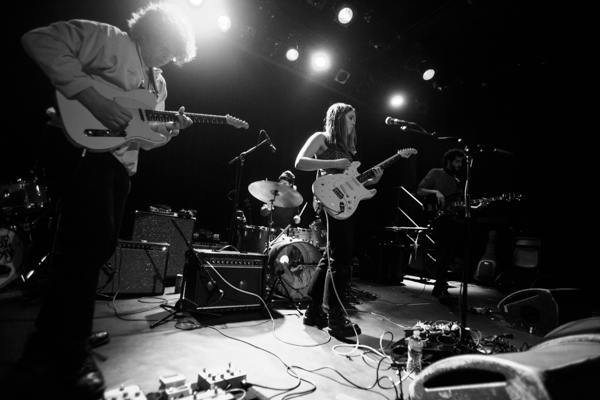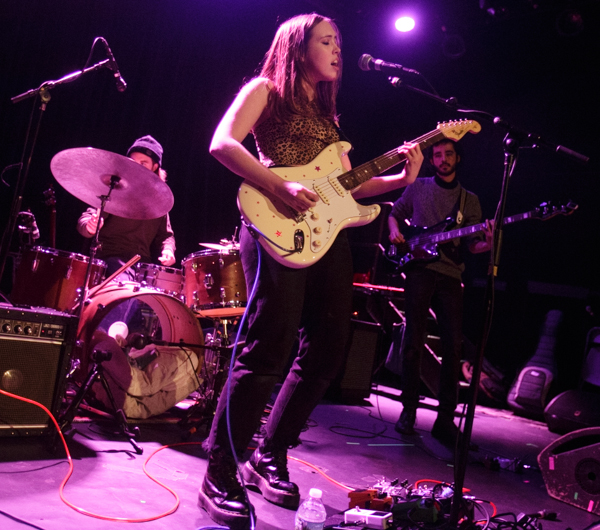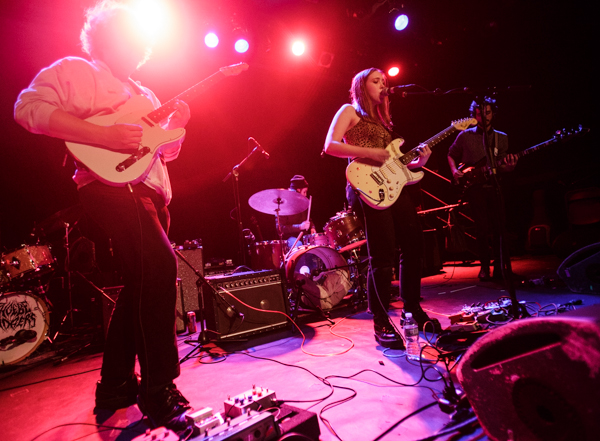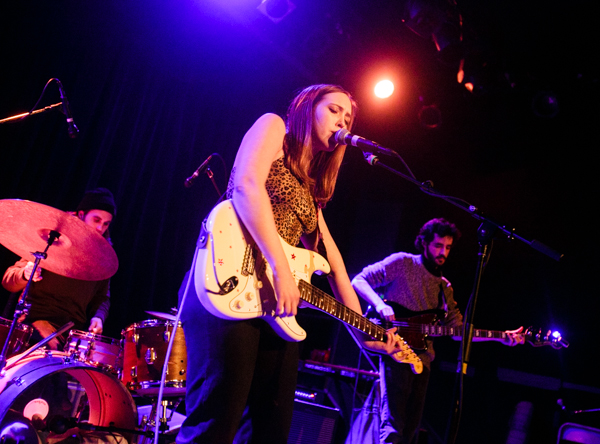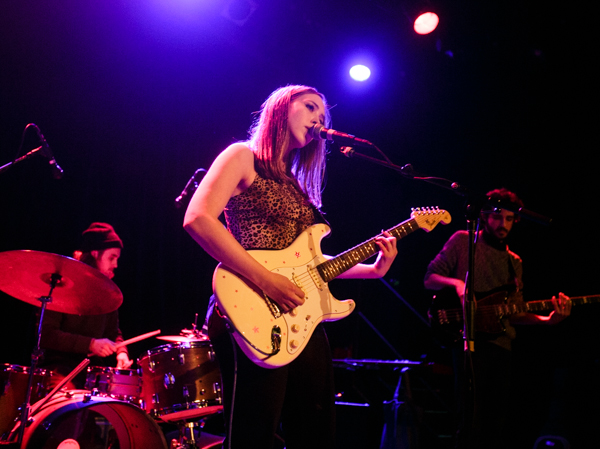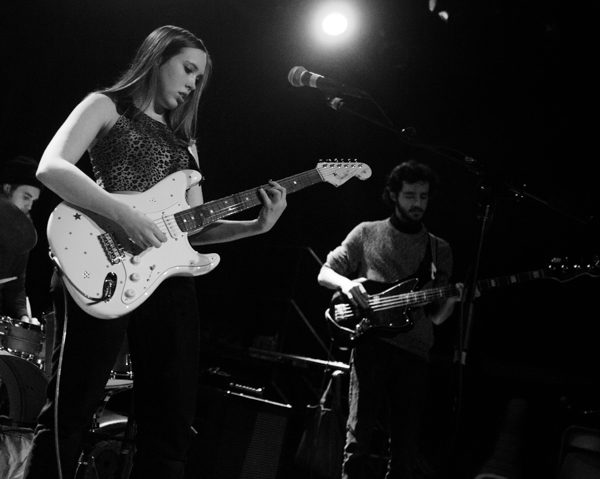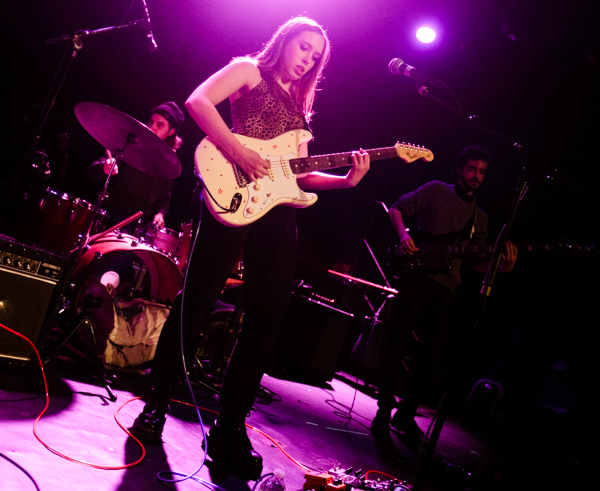 Soccer Mommy Setlist:
1. Henry
2. Try
3. Last Girl
4. Your Dog
5. Cool
6. I'm on Fire (Bruce Springsteen Cover) (solo)
7. Still Clean (solo)
8. Scorpio Rising
Phoebe Bridgers: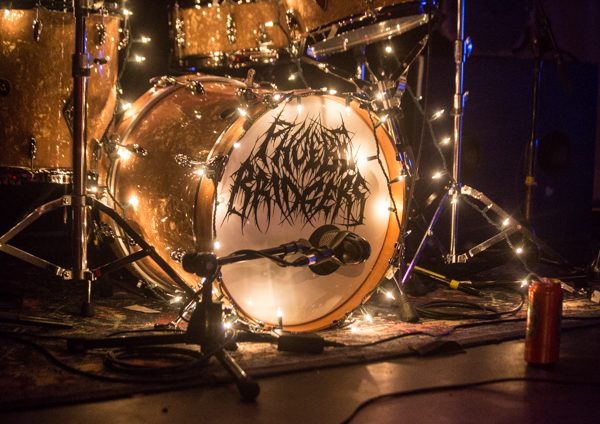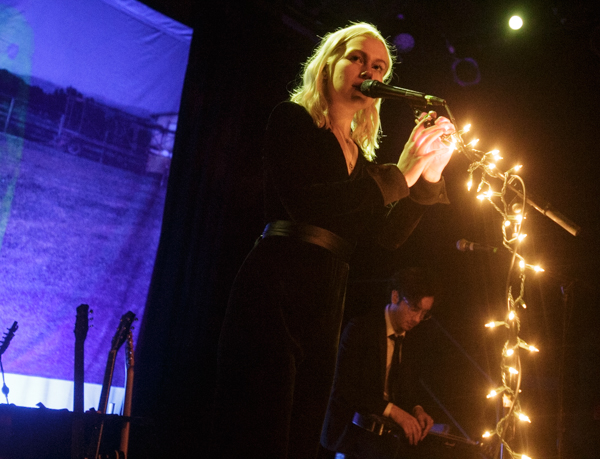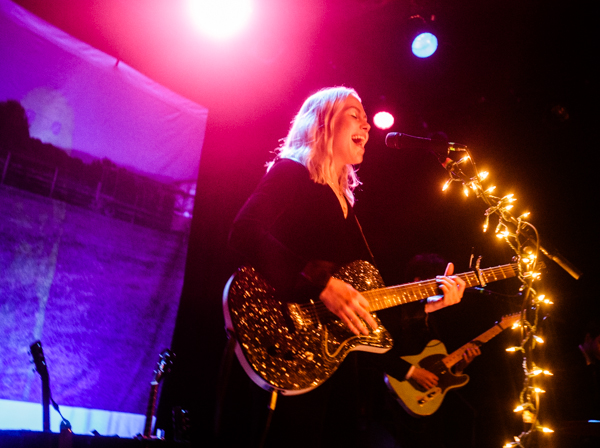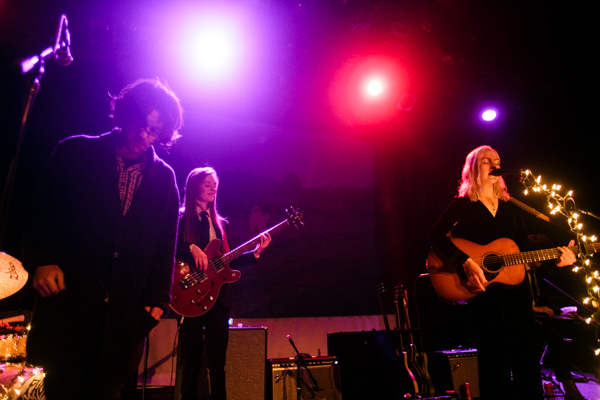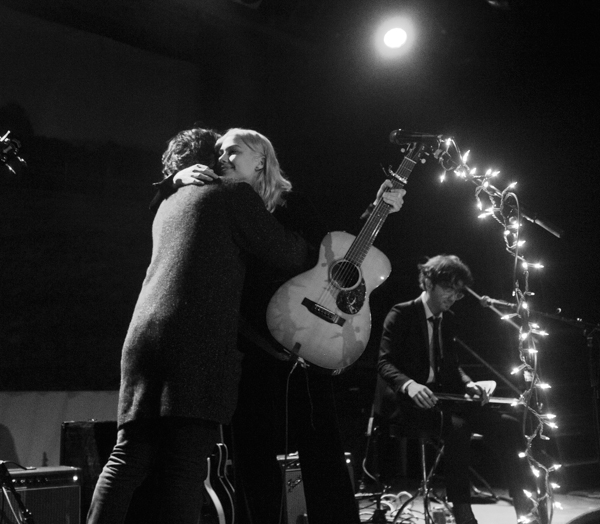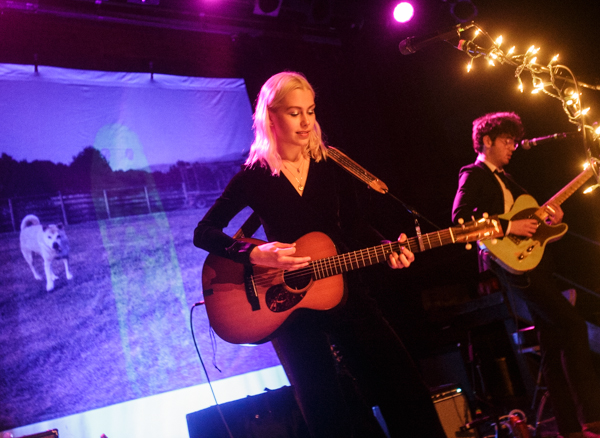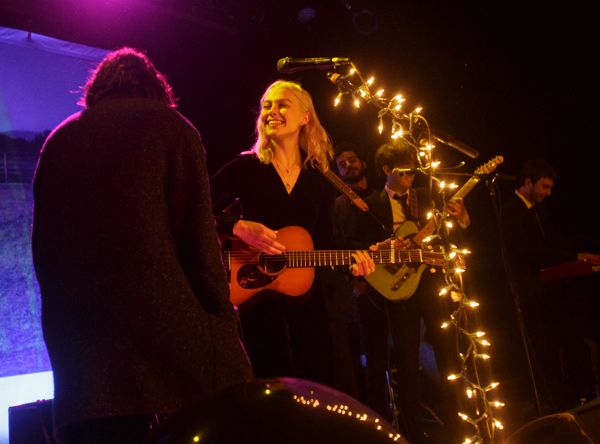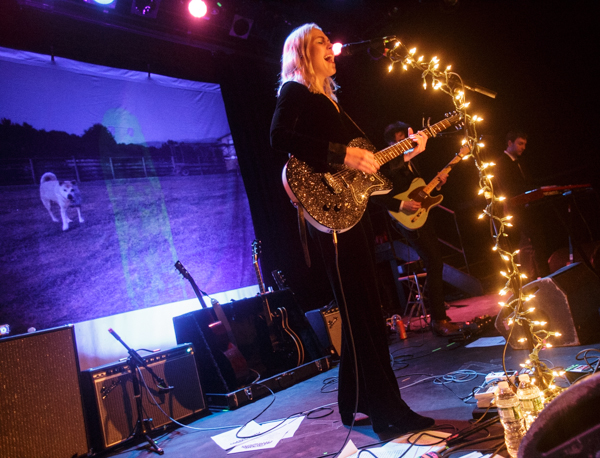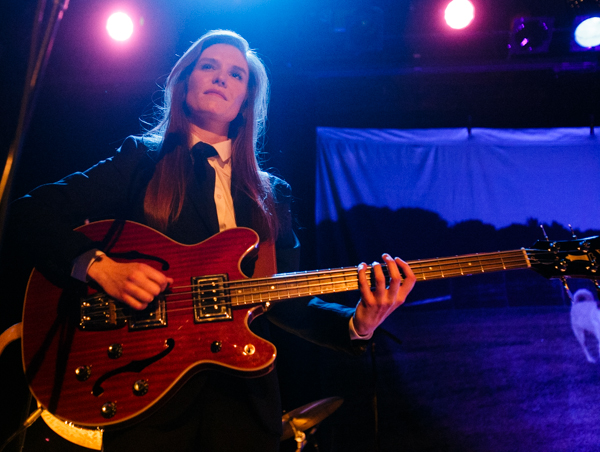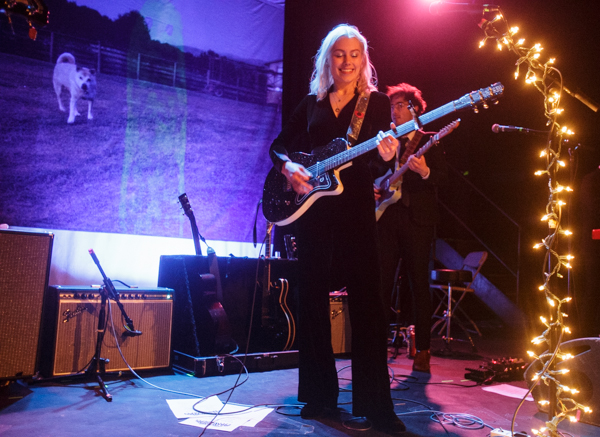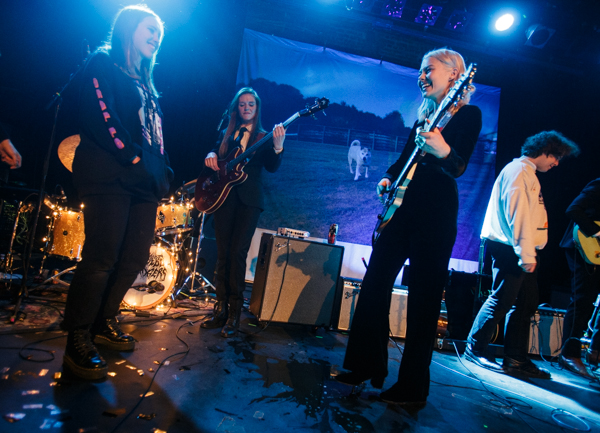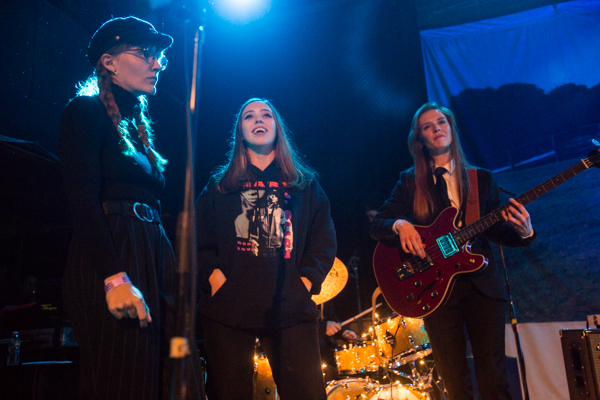 Phoebe Bridgers:
1. Smoke Signals
2. Funeral
3. Georgia
4. Would You Rather (with Conor Oberst)
5. Chelsea
6. Demi Moore
7. Killer
8. Wasted
9. Steamroller (solo)
10. Motion Sickness
11. Scott Street (with Conor Oberst and Soccer Mommy)
Encore:
12. You Missed My Heart (Mark Kozelek & Jimmy LaValle cover)
13. If It Makes You Happy (Sheryl Crow cover) (with Conor Oberst and Soccer Mommy)