As I sat at the bar waiting for doors, I had a conversation with a girl sitting next to me. It was her first time seeing YACHT live, and she was very excited. I explained that she was in for a quite a show and would not be disappointed. We were not.
I first caught wind of YACHT in 2011 after hearing "Dystopia (The Earth Is on Fire)," from their second studio album Shangri-La, shared right here on this blog. Their history dates back far before then–starting as founder Jona Bechtolt's solo project and picking up frontwoman Claire Evans in 2008. The last time I saw them live was in 2014 at the (in)famous Hudson Project Festival, which the band joked with me about.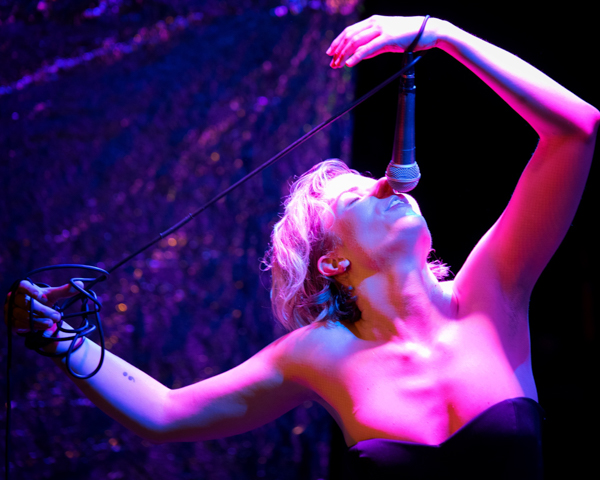 Many such acts have come and gone in half the time, but YACHT is a cut above, holding a certain staying power embedded in the infinitely danceable beats. Conceptually, the ideas of consumerism, sex, environmental conservation, etc. pervade their tracks, but are never too heavy-handed to spoil the fun. Claire's absolute command of the stage takes the live performances up a notch. She doesn't mind getting up close and personal with patrons, including running out into the crowd. Bowery Ballroom's stage is a bit small, so I wish the whole band could have been more forward up, but you take what you can get.
The opening act, Jennifer Vanilla, was a wild mix of music and performance art by creator Becca Kauffman (of Ava Luna). Or is it? Jennifer exists in a 1980's/early 90's timewarp, a parody (or homage to) public access television in the form of a corporate fitness instructor android. Vaporwave undertones wrap the adorable, accessible, wholesome Jennifer up for the audience. These things always run a fine line with the ridiculous…however, the music itself, like "Hail Jennifer," is just a bit too groovy to dislike. Jennifer kept the audience and myself quite entertained with the whimsical, off-beat antics on stage with her bear. In the end, we all came to the realization that we ARE Jennifer. Jennifer. Jennifer.
YACHT is on tour, currently moving toward the west coast leg. Be sure to check them out! Find a full gallery of photos posted in the gallery below.
Jennifer Vanilla: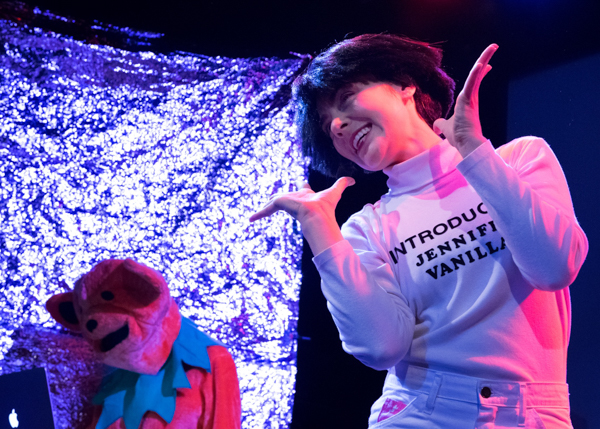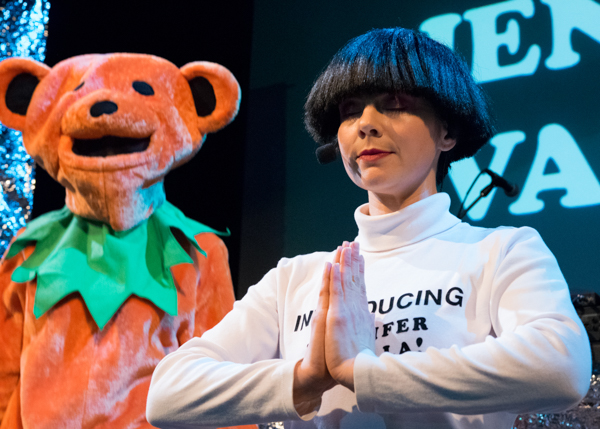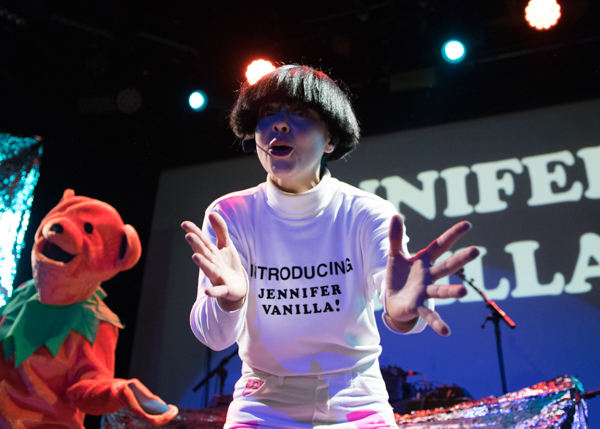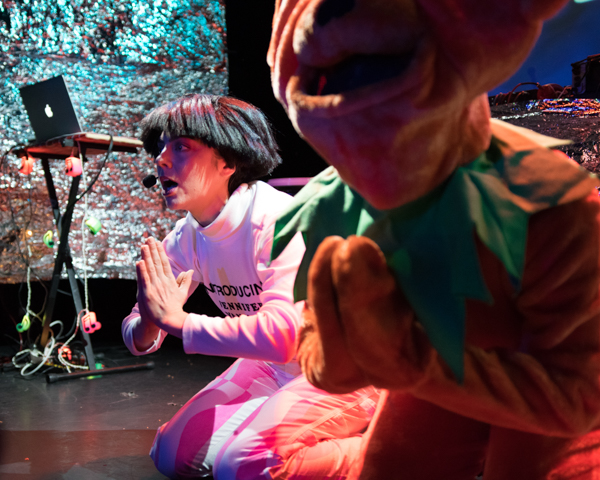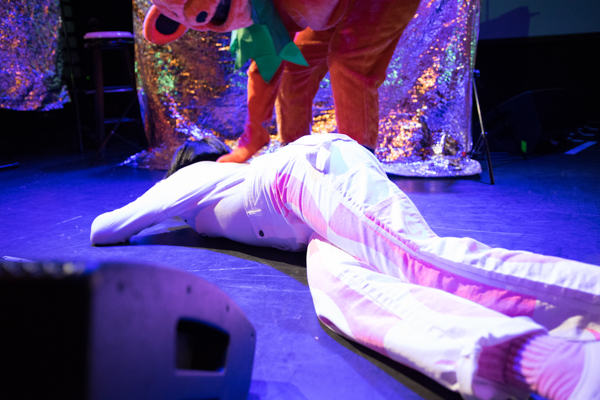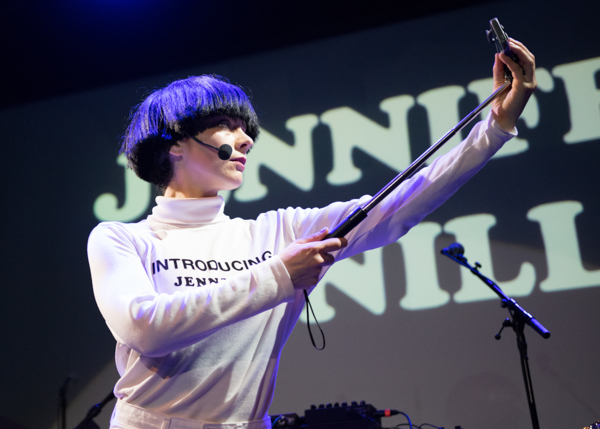 YACHT: