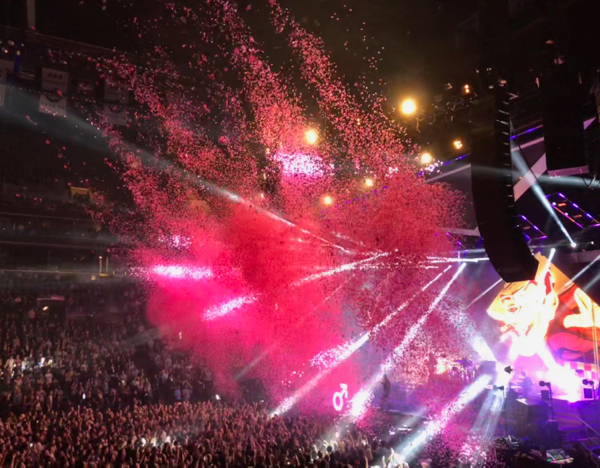 Last year Las Vegas natives The Killers released their fifth album Wonderful Wonderful (via Island Records). We caught them at Brooklyn Steel in September, a special intimate performance in celebration of both the release of the album and a bit of a warm-up for their larger gig at Global Citizen Festival that week.

They returned back to New York on January 9 for a much larger headlining show at Barclays Center (they would also play Madison Square Garden later in the week). Of course, this performance offered all the bells and whistles of arena shows, with a much larger stage-setup and the production values that you would expect, including some confetti during Wonderful Wonderful single "The Man," just two songs into the set.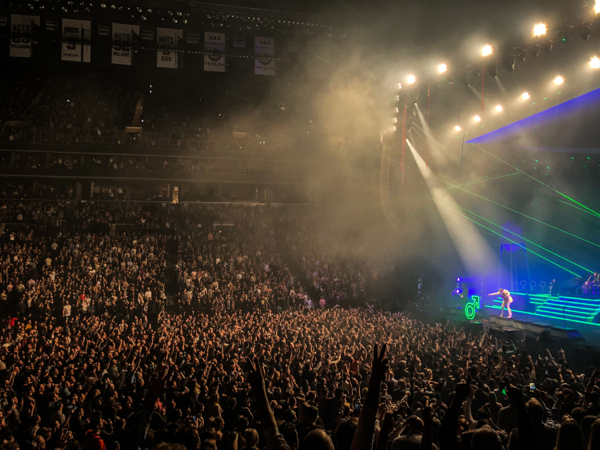 Just like the show at Brooklyn Steel, the touring lineup at the moment only features lead-singer Brandon Flowers and drummer Ronnie Vannucci Jr., as Dave Keuning and Mark Stoermer are not touring with the band. Their roles have been filled in by longtime touring member Ted Sablay and Jake Blanton. While any fan would like to see the original core members with the band, you have to give credit to both Sblay and Blanton as they hold things down just fine; if you didn't know any better you honestly couldn't even tell that they weren't the same guys behind the recorded material.
The setlist featured a few more songs from the new record than the last time I saw them, although strangely the band aren't playing "Tyson Vs. Douglas," easily one of the better songs on it. But they did give fans pretty much every song that you would want to hear, including all the Hot Fuss mainstays such as "All These Things I've Done," and "Somebody Told Me." Even better yet, there was plenty of love for their sophomore album Sam's Town.
The album has been received even more kindly over the years than it originally received. Before playing one of its underrated highlights "This River Is Wild," Flowers told the crowd that he was taken by surprise how much he enjoyed playing the songs of Sam's Town and that he will work in even more as the tour continues on (we need "Bones" back in the rotation asap).
The encore saw Flowers emerge with a sparkly jacket and sunglasses, looking very much like a Las Vegas Elvis, before kicking into "The Calling." From there the band gave fans exactly what they wanted, a great final trio of songs in "Jenny Was A Friend Of Mine," "When You Were Young" and ending things with an emphatic performance of "Mr. Brightside" that sent the sold-out crowd home very much pleased.
Find the full setlist posted below along with a few more shots I grabbed on my iPhone.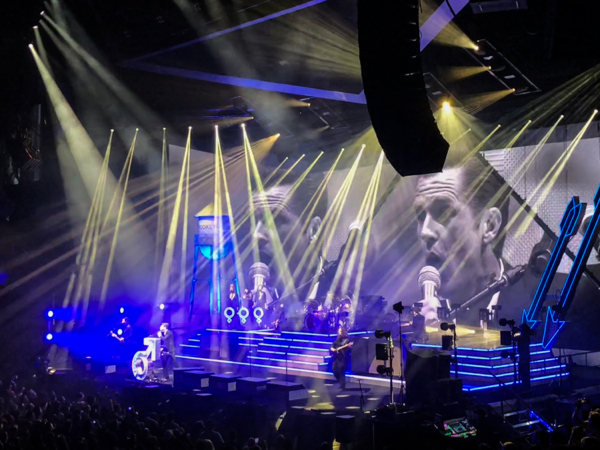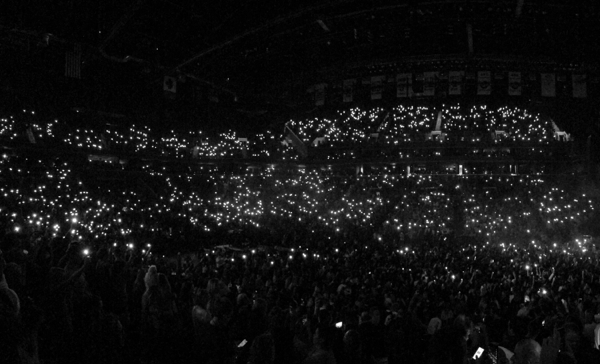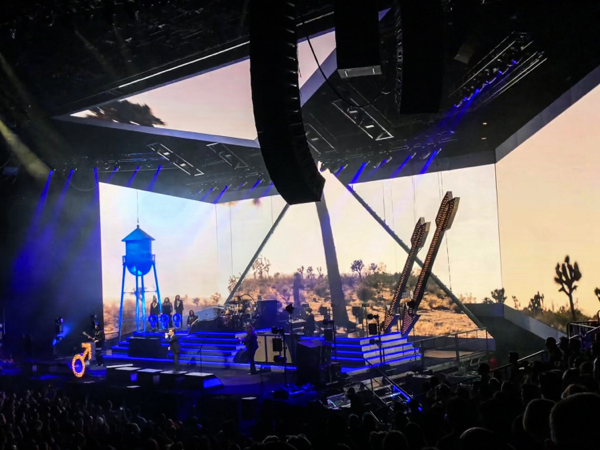 The Killers Setlist:
1. Wonderful Wonderful
2. The Man
3. Somebody Told Me
4. Spaceman
5. The Way It Was
6. Run for Cover
7. I Can't Stay
8. Smile Like You Mean It
9. For Reasons Unknown
10. Shot at the Night
11. Rut
12. Human
13. This River Is Wild
14. A Dustland Fairytale
15. Romeo and Juliet (Dire Straits Cover)
16. Runaways
17. Read My Mind
18. All These Things That I've Done
Encore:
19. The Calling
20. Jenny Was a Friend of Mine
21. When You Were Young
22. Mr. Brightside