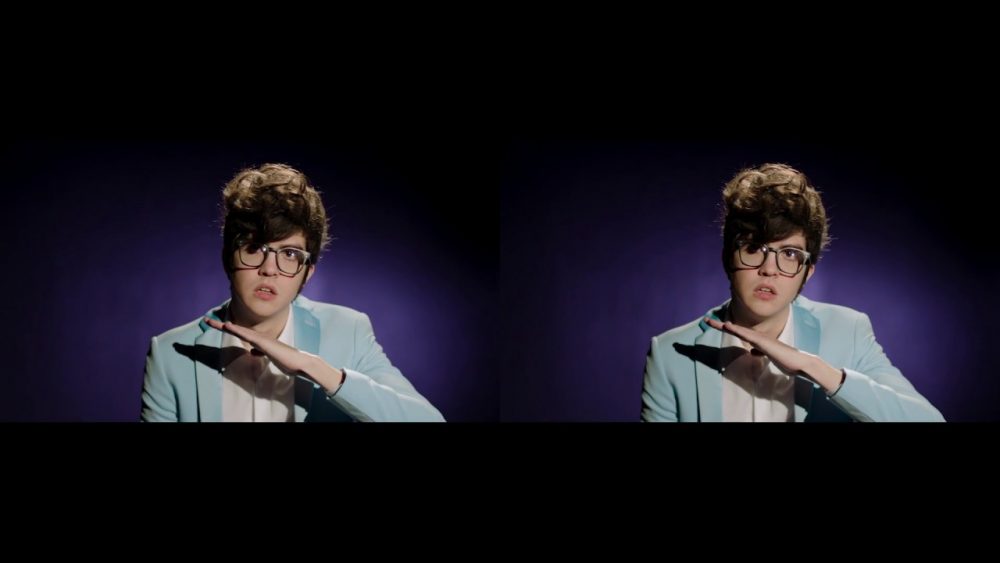 Car Seat Headrest has re-recorded his 2011 album Twin Fantasy which was originally self-released through Bandcamp and will come out with a revamp and more produced version of the album via Matador Records.
The first new take of the album that he's released is the music video of "Nervous Young Inhumans," which Will Toledo self-directed and shows himself putting some fancy footwork on display while singing into the camera with some split-screen camera action. The song itself basically is re-recorded to capture the band at their current prowless as live performers and with some finer production at their disposal. It sounds great, although I'm sure diehard fans will naturally prefer the original.
But so often bands record some great work themselves and the result is a good lo-fi record, but sometimes you wonder what it would happen if they re-recorded it when they actually had some money and a label overseeing the recordings (Smith Westerns debut comes to mind). Well, Toledo has actually done just that. I'm excited to see what he's done to the rest of the record.
For now, enjoy the video for "Nervous Young Inhumans" below.