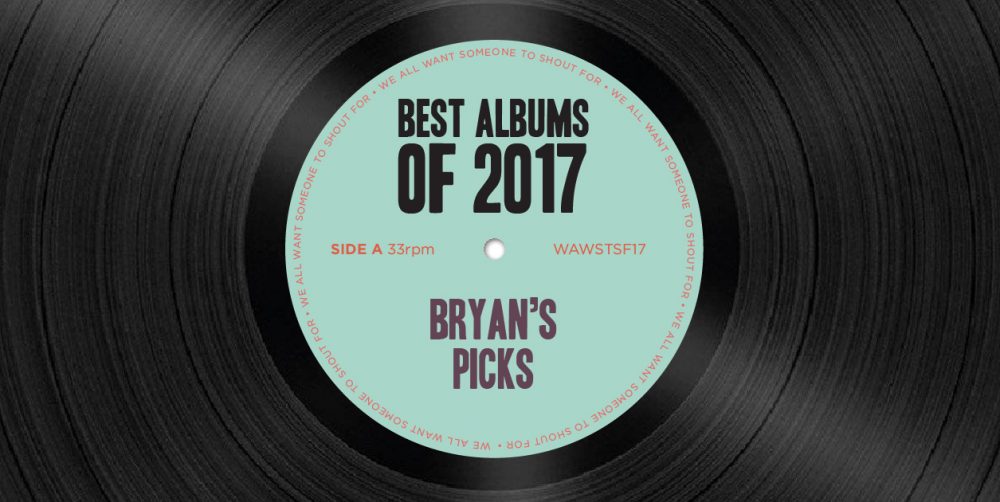 [Artwork by Anthony Bauer]
First, this isn't going to be your run of the mill, "Here are your best albums of the year in a specific order," type of list. I've never done one of these before and who the hell am I, mostly a photographer, sometimes reviewer, to say who has the "best" record of the year. If a song moves me or makes me feel something, I enjoy it. Yes, in my eyes St. Vincent's Masseduction is definitely in my top three, but even for me, I don't know if it's number one. Regardless, I hope you enjoy these little blurbs about some of my favorite music that has come out in the calendar year of 2017 that I can't stop playing. Also, there were, of course, other great albums released this past year that while I listened to, I just didn't come back to. It may not appear on this list, but doesn't mean I didn't find something fantastic about it and didn't enjoy it throughout the year.

Before we start the list, a thought on the album, in a general sense. A few years ago I remember everyone writing about that the album is dead and no one has the patience to sit and listen to 40-minutes of the same artist anymore. Or that "people just want singles," "people have no attention span," so on and on. I have always been a completest. Oh, you have been around for 15 years and have 10 albums and I just found out about you, great, now I need to hear everything. Oh, you have how many bootlegs recorded? Man, that's a lot, but I'll listen to as much as I can (I'm looking at you Grateful Dead, Phish, Springsteen, etc.). I have always loved the art of the album. It takes these artists usually a couple of years to come up with enough material to fill an album. I respect the hell out of that. I also have to listen to an album start to finish. It doesn't have to be in one sitting, but if I stop an album halfway through before I crank another one up on the computer/record player/iPod, I have to finish what I started. It's an obsession and I'm cool with it.
The fact that the album is coming back into focus for many in the industry – or at least it seems that way – makes me infinitely happy. An album can span such a range of emotions and by the time you're through with it, you're spent, lost in another world. Great art should be able to do this. The fact that I get to write about it and photograph many of these amazing humans is something I will never take for granted. So here's the 2017 music that moved me in some form that I kept coming back to.
St. Vincent – Massseduction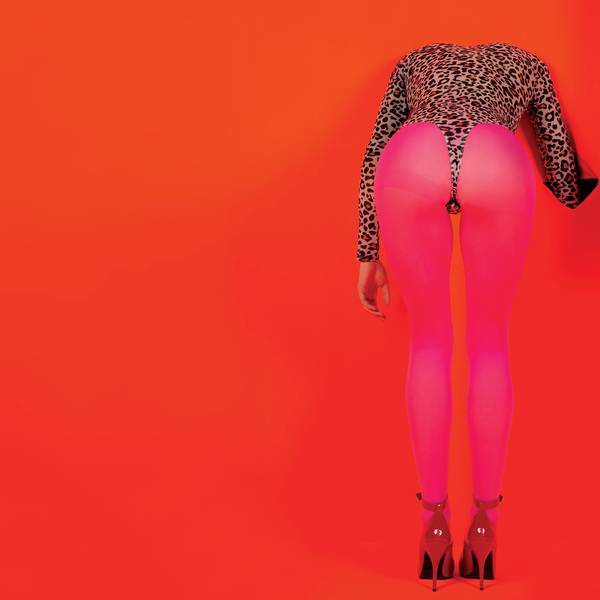 An absolute monster of a record that I still can't stop spinning. Moving from wild guitars and distortion, to a piano ballad and back again. Annie Clark has pushed herself and her music forward once again. To some, it may not be as catchy as her last album, but it is just as danceable and head-banging all at the same time. It feels as though half the album could be singles, and might well be once this cycle is over. Definitely the chameleon of her generation, she moves ever so easily between pop and rock with such ease it is scary. With Masseducation, she makes both seem one in the same for her and the results are spectacular.
Beck – Colors
After years sitting on the shelf due to focusing on other albums and singles, Beck released Colors this fall. Colors sounds more like a collection of singles, which is very un-Beck like for an album. With so much time to work on it, I think he couldn't find one voice on the album, leading it to be a bit all over the place. Having said that, few can make a collection of singles sound as good as Beck does and as the title track states "All the color, see the colors, make the colors, feel the colors." Well played Beck, well played.
Courtney Barnett & Kurt Vile – Lotta Sea Lice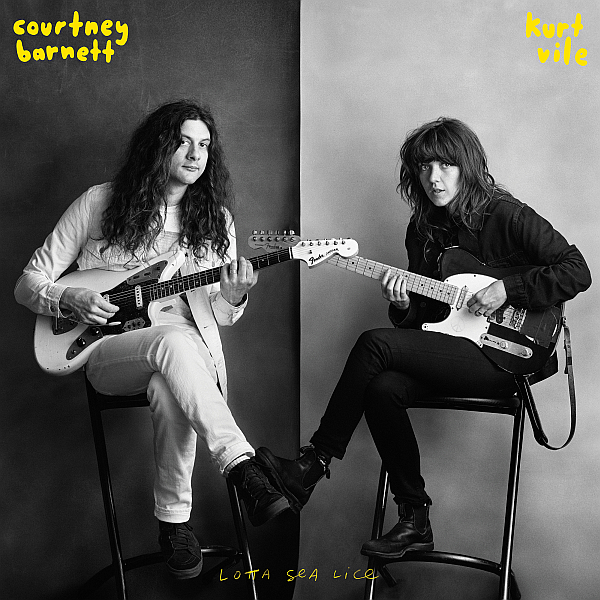 One of the most anticipated albums of the year and after a couple of listens, it was worth the wait. Lotta Sea Lice is a beautiful conversation between two friends, just having fun and trying to figure out life while writing some silly songs with one another. The album flows so effortlessly it's over before you know it.
Gorillaz – Humanz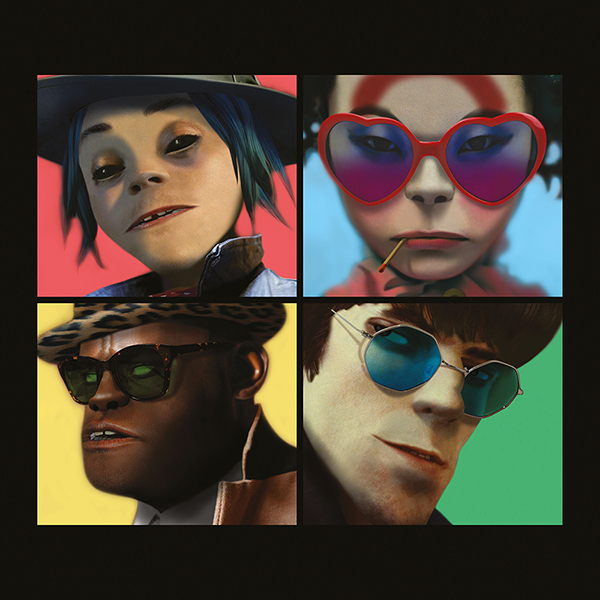 While Humanz doesn't reach the apex of their past records, it's the music we need now. It's apparent on each new listen that everyone who worked on this record with Damon felt what has been happening in the world during the past two years and turned it into some angry lyrics and music. While there is plenty of anger, there is also plenty of hope. The album shows that while we can hate what is going on in the world, there is always a reason to hold on to hope, as we are all in it together and if we band together we can make it all better.
Arcade Fire – Everything Now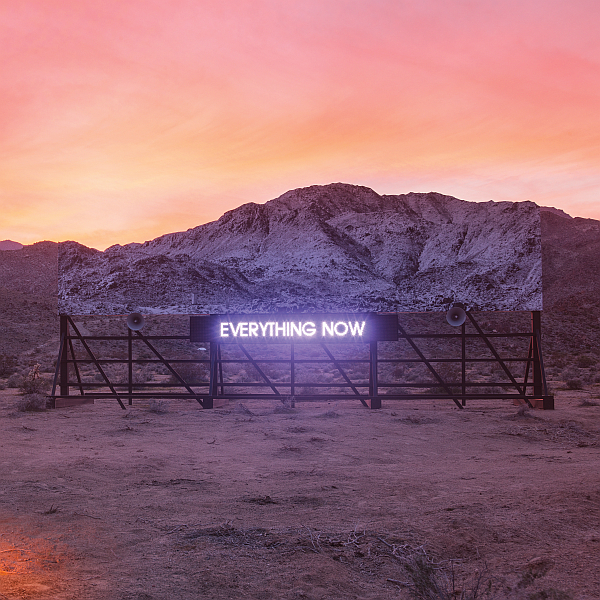 Everyone has stated how Everything Now is a misstep for the band, but for me, Arcade Fire put out yet another incredible record. The sprawling title track is an instant reason to dance and throw your hands in the air and sing along. Sure, the rollout of the album was painful and a definite fail, but the band shouldn't have been faulted for that, just take them up on the music alone. They didn't break new ground on this record, but if any other band had released this, it wouldn't have been shot down. The songs are catchy and easily rattle around in your brain well after shutting the record off. When you've previously been 4/4 and received praise for everything you touch, it's ok to get some blowback, it'll be interesting to see where they go from here.
LCD Soundsystem – American Dream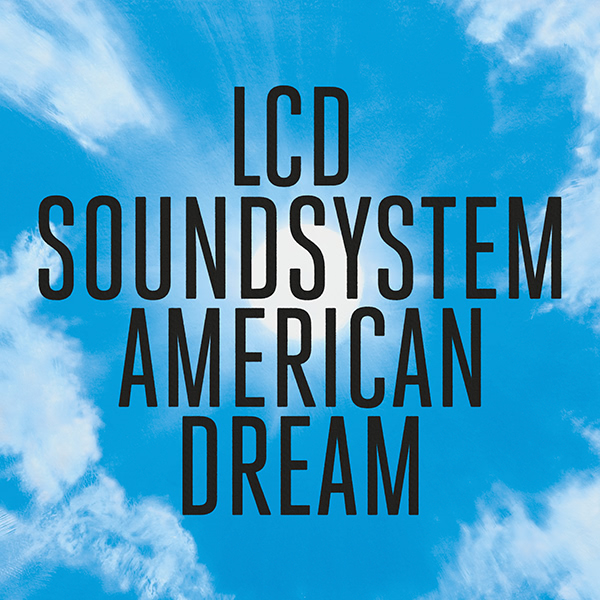 When you've been gone for five years and want to come back, most probably think it's to make a bunch of money you weren't making before and to just have some fun on stage with old friends. What LCD Soundsystem did with American Dream is prove that they came back with a lot to say. Yes we've all gotten older, but James Murphy can still write some great lyrics and the band can still churn out songs that you can dance to until the sun comes up. I do enjoy that they didn't want to release singles before the album was released because the album works as a whole, not a sum of it's parts. If other bands would like a blueprint on how to stay relevant after a hiatus, LCD Soundsystem has made them that with this record.
Lorde – Melodrama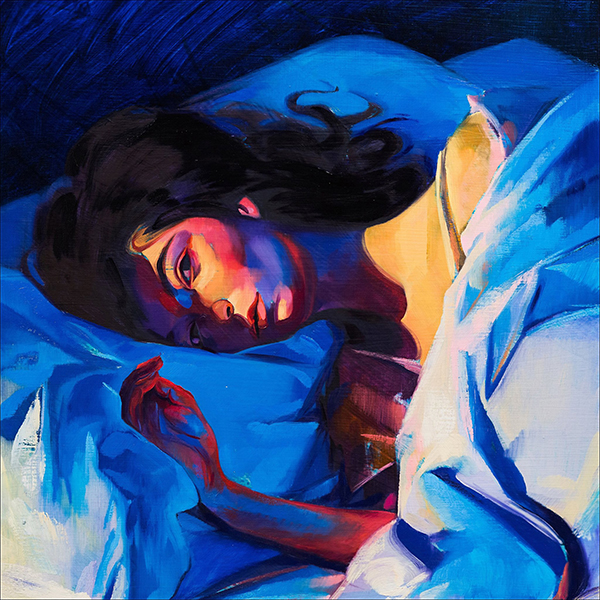 Melodrama is a rousing album to say the least. From the get go with "Green Light," she announced her return to the music world with a roar. There is no other pop album this year that reached the heights Lorde was able to. With Jack Antonoff in tow to help produce, Lorde's lyricism on what it feels like to be young right now climb to a new place than her previous album. In pop, we're all in Lorde's world just enjoying ourselves and the music we're able to hear from her.
David Bowie – No Plan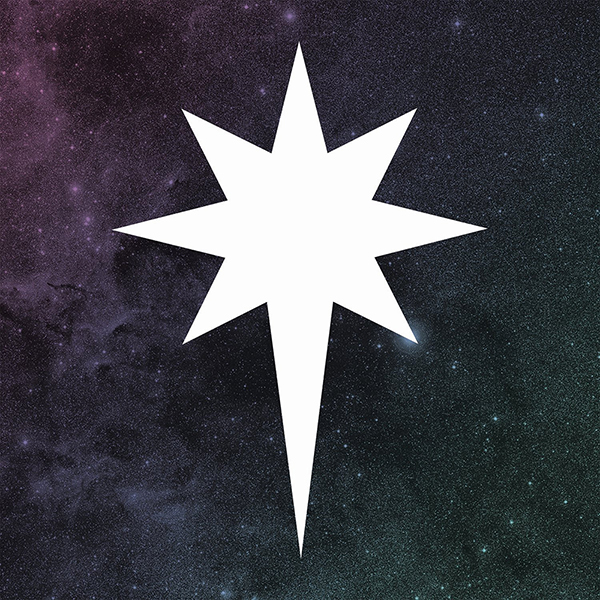 Released on what would have been his 70th birthday, the EP No Plan served as the last new release from the Thin White Duke. Anyone who knows me knows how much Bowie meant and still means to me, and to have this four-song EP come out a year after he died brought me to tears. The title track is beyond haunting and is the clear winner of the collection. Even in death, Bowie found a way to surprise us all one last time.
Mike Gordon – OGOGO
Mike Gordon, the bassist from Phish has created his most accessible solo album to date with OGOGO. With the lineup of his band intact for a few tours now, they gelled perfectly this time around in the studio. If you had just stumbled upon this album, you would think it was just this slightly off-kilter indie rock record. Far more than most jam band artists, Mike and his band have their hands on what is happening in the world of music today and are shaping their sound based on what is around them. That's not to say they are changing what they do, or trying to become more commercial, they are just taking what is out there and putting their own spin on it.
Kendrick Lamar – DAMN.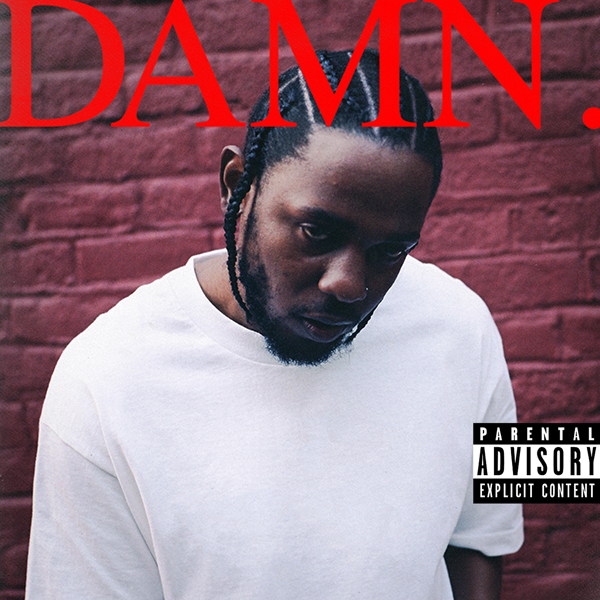 With DAMN., King Kendrick not only called, but screamed, for a call to arms. An absolutely amazing album whether you listen to it forwards or backwards. Kendrick tackles everything and anything that is on his mind, or the world's, in today's climate. The orchestration might not be as expansive as on To Pimp A Butterfly, but that doesn't make it any less amazingharder-hittingr hitting album and in these rough times we are in today, we need artists like Kendrick to keep evolving and keeping the conversation of how we better ourselves going.
Sufjan Stevens, Nico Muhly, Bryce Dessner, James McAlister – Planetarium
An album inspired by the Solar System, sign me up. This beautiful album reaches for the stars and succeeds easily. The members of this project gel perfectly together to make songs for you to explore the universe in. If you want to tune out of what's going on in your life and the planet for awhile, putting this album on will give you the escape that you need.
Neil Young – Hitchhiker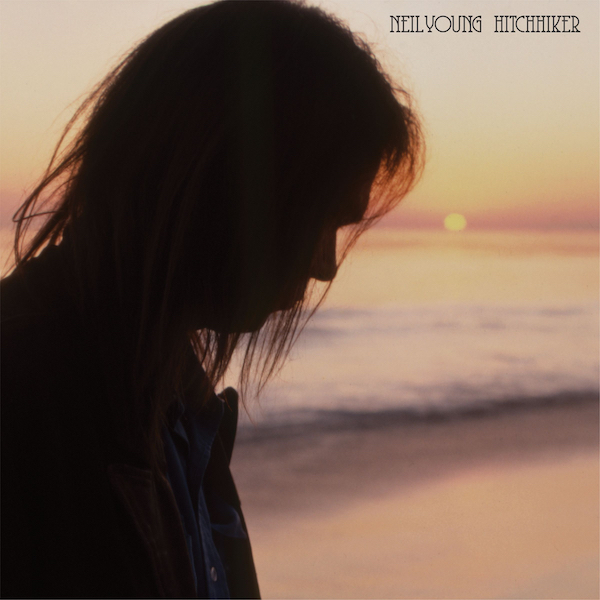 Yes, technically isn't new, as it was recorded in 1976, but it was released for the first time ever this year and sees a beloved artist at the peak of their powers. Literally done in a single night, Neil came to the session with David Briggs with complete songs and just laid them down one after the other. It was supposed to be released soon after, but the record company turned it down, calling it a bunch of demos that aren't ready. Most of these songs have appeared on other albums, but hearing them all together how they were intended is an absolute dream. Any other artist would kill to have this in their catalog, let alone sit on it for 40 years.
Julien Baker – Turn Out the Lights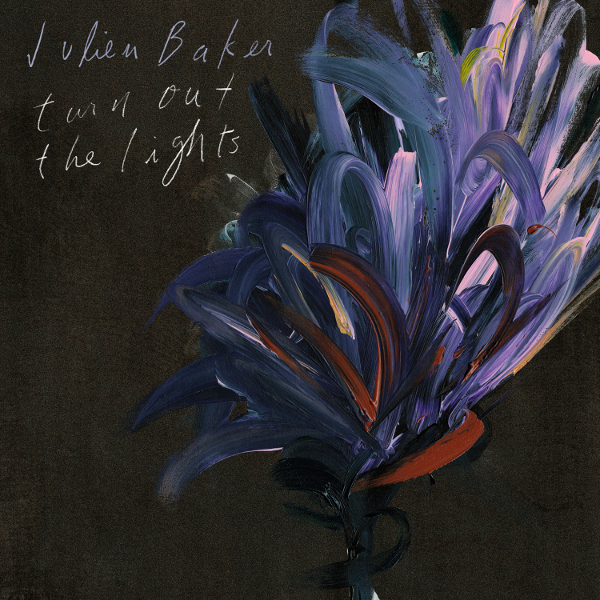 Breathtaking. There are few other words that come to mind when listening to this album. Baker has created an album with so much emotional baggage, that it feels like you've gone through a battle with every feeling you have ever had. Her voice pierces through your brain relentlessly, while the music swirls all around you, creating this void for a little over 40-minutes that you can't help but only focus on the music you're listening to. To be able to create a work of art like this in today's forever multitasking environment is impressive. She had instantly emerged as a special artist, but this album vaults her into a new spectrum.
Flyte – The Loved Ones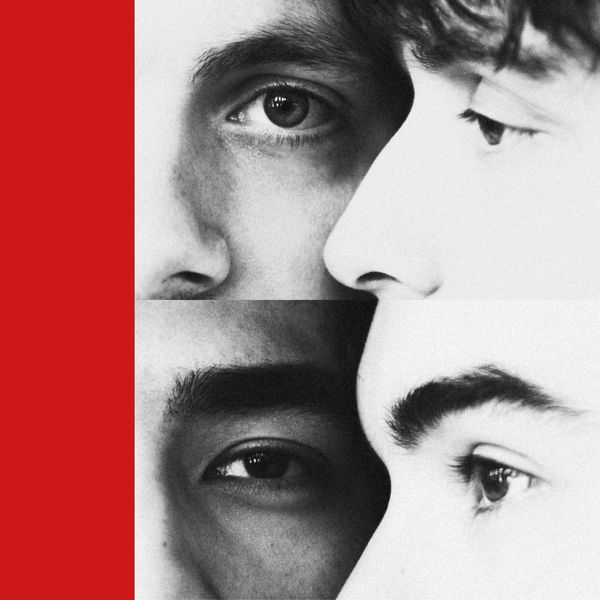 Flyte came out of nowhere into my life with their debut album The Loved Ones, an album that immediately went into heavy rotation. The album is an amalgam of folk, psychedelia, and rock that could have been released in the 60's. These English gentlemen are in such a groove during all od the 10-songs on this record that toy blink and suddenly you'll be at the end of it. If they come over to play on this side of the Atlantic, it is a not to miss affair.
Jen Cloher – Jen Cloher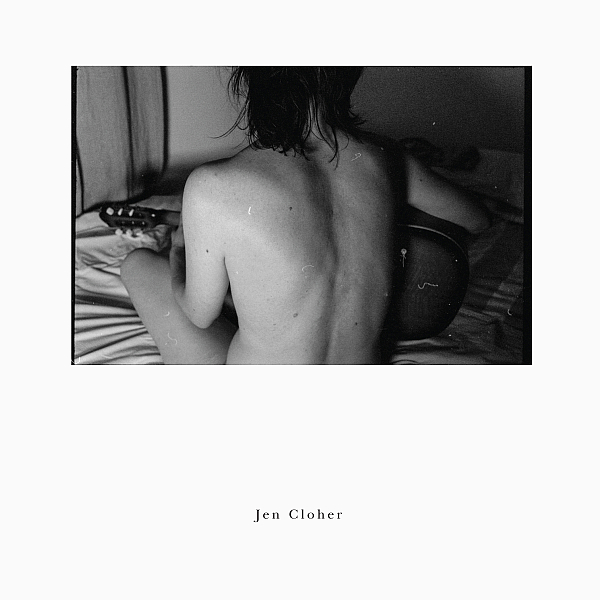 Her self-titled album was a breath of fresh air halfway through the year and it's easy vibes led us from summer into fall. Her lyrics weave stories around the music that pushes the album constantly forward. She is a singer-songwriter to watch closely in 2018.
Alvvays – Antisocialites
A fun album by a young band who is coming into their own. It's a quick romp of rock and roll and a healthy dose of a young band keeping guitars alive. At 10 tracks, spanning 33 minutes, they give the album a punk mentality of "get the music out and get it done quickly" and then rinse and repeat as you'll want to circle back around and hear it again.
Bjork – Utopia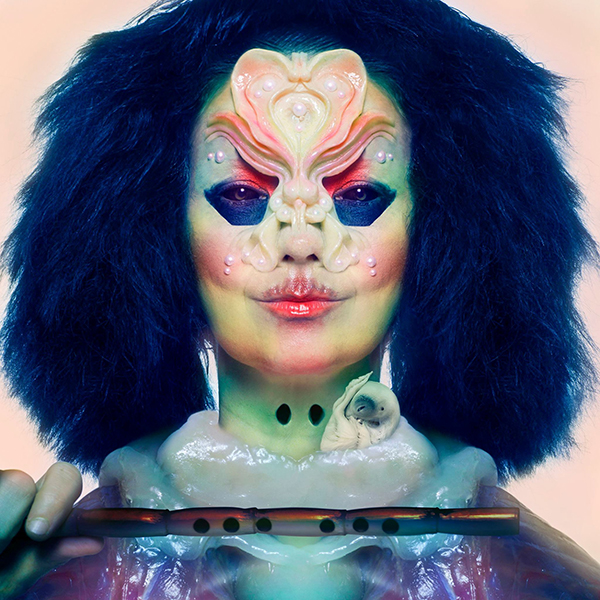 Ah Bjork, never change who you are. What sounds weird to most people, sounds like perfection to Bjork. Flutes are abounded all over her new release, that sees her dealing with a lot of problems in today's world, like many records I have loved this year, but she tells it through a bunch of love songs. Her voice as an artist is singular and there is no one else who sounds like her. Anytime she puts out new music all you can do is smile while diving into the new world she has created, and for this one, you'll be floating in the clouds above a world on fire, but it's ok because you're above it all in a new utopia.
Alexandra Savior – Belladonna of Sadness
Belladonna of Sadness, the debut from Alexandra Savior was produced by Arctic Monkey's own Alex Turner and brought a new voice to the world of music. Alexandra's voice is tremendous throughout the album. Of course, the whole thing is boosted by Alex's playing on the album, but it truly was a collaborative effort between the two. The whole record feels like it came out of the psychedelic 1960's, but doesn't feel like a put on by anyone involved in the record. This excellent LP should be in your rotation immediately.
Bully – Losing
A continuation of their debut, in terms of keeping grunge alive and well. They have polished up their sound quite a bit, with an album full of some catchy hooks and a lot of harmonizing. Things are looking up in their world in 2018.
Father John Misty – Pure Comedy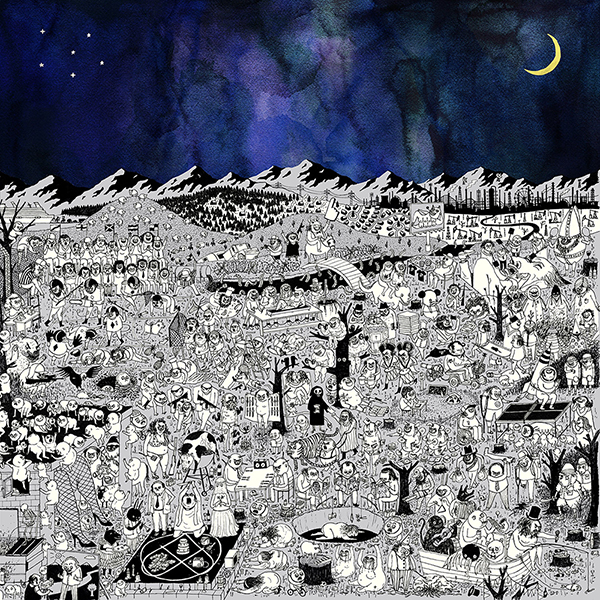 Sure, Father John Misty can be quite the fool, but Pure Comedy might be the most topical record on this list. Moving through much of the horrific things happening throughout the world today, backed by what seems to be every instrument known to the world, he channels all of his anger into a wonderful symphony of music that will get stuck in your head for the remainder of the day. If this album hasn't entered your collection yet, you're doing something wrong.
Jim James – Tribute to 2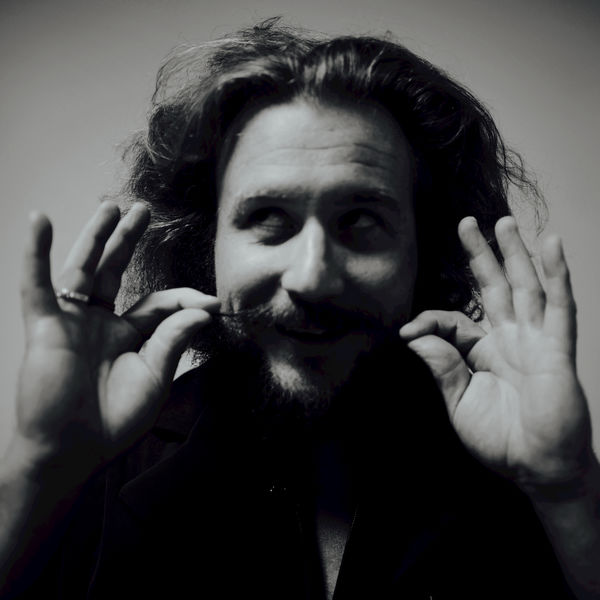 While a late entry into the year, Jim gives his all on this covers album. He embodies these songs, making them his own while also staying true to the songs. This album just feels right and it may not be among the best of the year, as it is just a cover album, but it's a beautiful one that should be placed in your ears if for nothing more than it's always great to hear Jim James do anything.
Big Thief – Capacity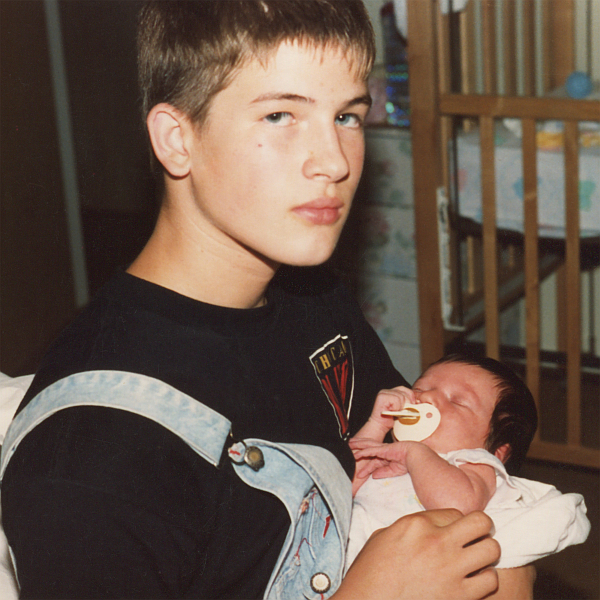 Big Thief hit hard on this record with an evenly paced beautiful piece of art. Capacity goes from quiet folk tunes to outbursts of rock and roll and back again. The album is patient and doesn't press to move you from the trance it puts over you. Adrianne Lenker's voice is a pure joy to listen to as she goes through tale after tale on the record.
Jessica Lea Mayfield – Sorry is Gone
Chronicling abuse and the end of her marriage, Jessica Lea Mayfield put out an album that packs a punch. Deftly moving between rock, pop, and country, she sings about these terrible things that happened to her, all while we are taking it and tapping our feet to the music. It had to have been cathartic for her to do this and if you have ever gone through something like she has, the album might be able to help you back to your feet.
Dhani Harrison – In///Parallel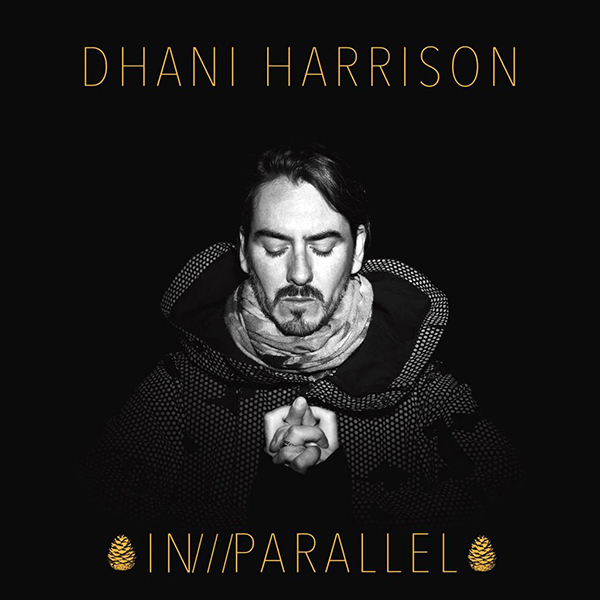 Having done albums with thenewno2 and Fistful of Mercy, Dhani Harrison finally decided to release an album under his own name and it's a doozy. In///Parallel sees Harrison often move him and his guitar into the background, letting an electronic beat out front to reel the listener in. It's great to finally hear what he sounds like as a solo artist. Dhani has learned from some of the best in the business and he has unleashed everything in his cannon on this album. Don't sleep on this one.
The National – Sleep Well Beast
I have never been a fanatic of The National, but the moment I heard Sleep Well Beast, I was hooked. These guys have constantly pumped out great music throughout their career, but there was something about this terrible year in general for this planet and the sound that these five humans have that just gelled together in a cathartic fashion. It may not be their best work according to some of their mega-fans, but this whole piece impressed the hell out of me.
The Mynabirds – Be Here Now
When Lucius tells you to go check out some music by some badass women, you don't slowly go get it, you run as fast as you can to get it into your ears. This record screams "look at us and how glorious we are." A topical album in terms of speaking out against Nazi's, hate, the government and wanting love for people, its a cathartic album for a year filled with ugliness. Music is our escape from this, but to hit it on the head all while rocking out feels pretty good.
Nine Inch Nails – Add Violence [EP]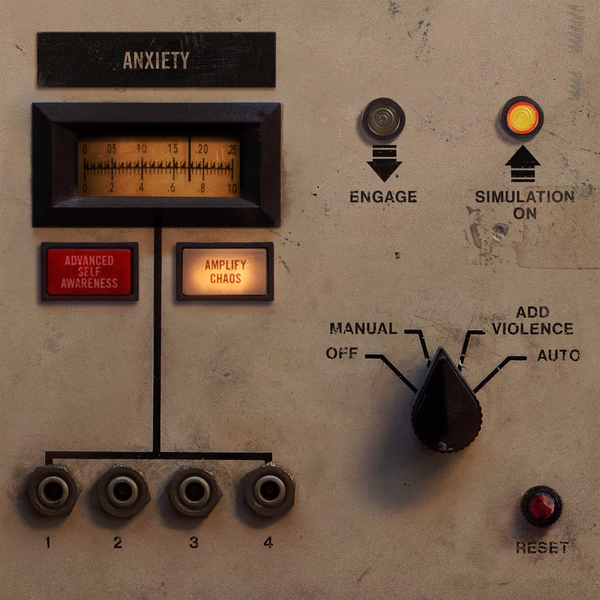 An angry Trent Reznor is a good for all of us, at least musically that is. This is a sweeping EP of almost 30-minutes of beautiful anger in the vein of their earlier work, but with the years of experience behind it. With this, as well as last year's EP release, the world is looking prime for some more material to come out from this crew. Trent and Atticus Ross are locked in such a groove right now with all of the projects that they have done the last few years. It definitely has reinvigorated the duo into putting everything they can behind the main gig.
Tennis – Yours Conditionally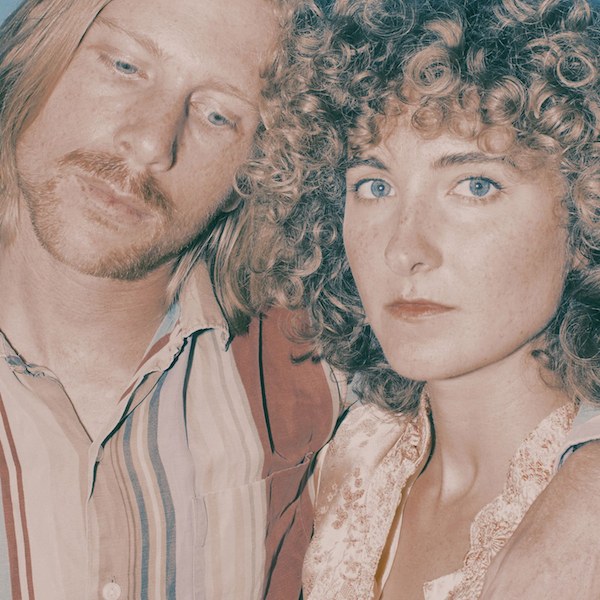 An album I fell in love with the moment I heard it. Tennis made an album full of psychedelic pop songs that grab your attention with jangly guitars and vocals that are layered and distant, making it feel like everything you are listening to is a dream. If this record had been released in the late 60's it would have been a smash hit – whereas now there is so much going on that it got slightly lost in 2017. This album was on a constant spin all year and will remain there for some time.
Jamiroquai – Automaton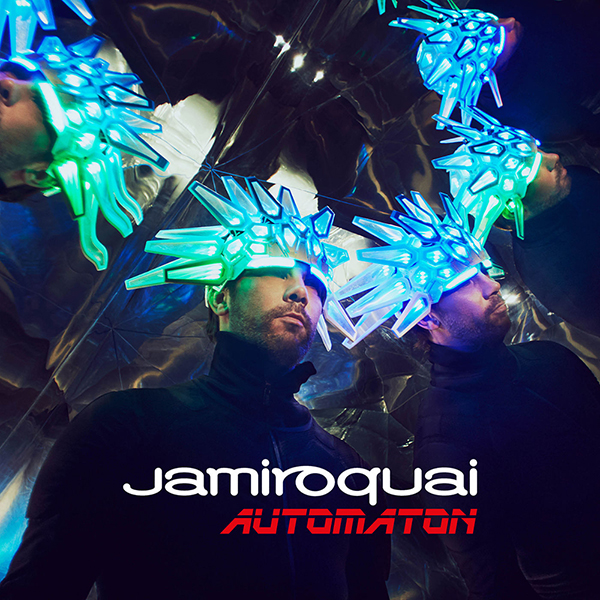 Releasing their first album in seven years, Jamiroquai gave fans a reason to rejoice and dance. Jay Kay and Matt Johnson put together an absolute monster of a record and from the moment you put it on, you can't help but dance around. If only they were to bring this to us with a full on tour, then we could really rejoice, as this album is tremendous and stands with some of their best work.
All Them Witches – Sleeping Through the War
An album that is all killer and no filler, All Them Witches strike hard with Sleeping Through the War. Very much in the vein of psychedelic rock and roll, but more in the sense of depth, rather than being flashy and getting weird just to be weird. Each track hypnotizes you into submission. The album is a must hear on some good headphones, as you can feel the music swirl above you panning from left to right and back again.
Electric Eye – From the Poisonous Tree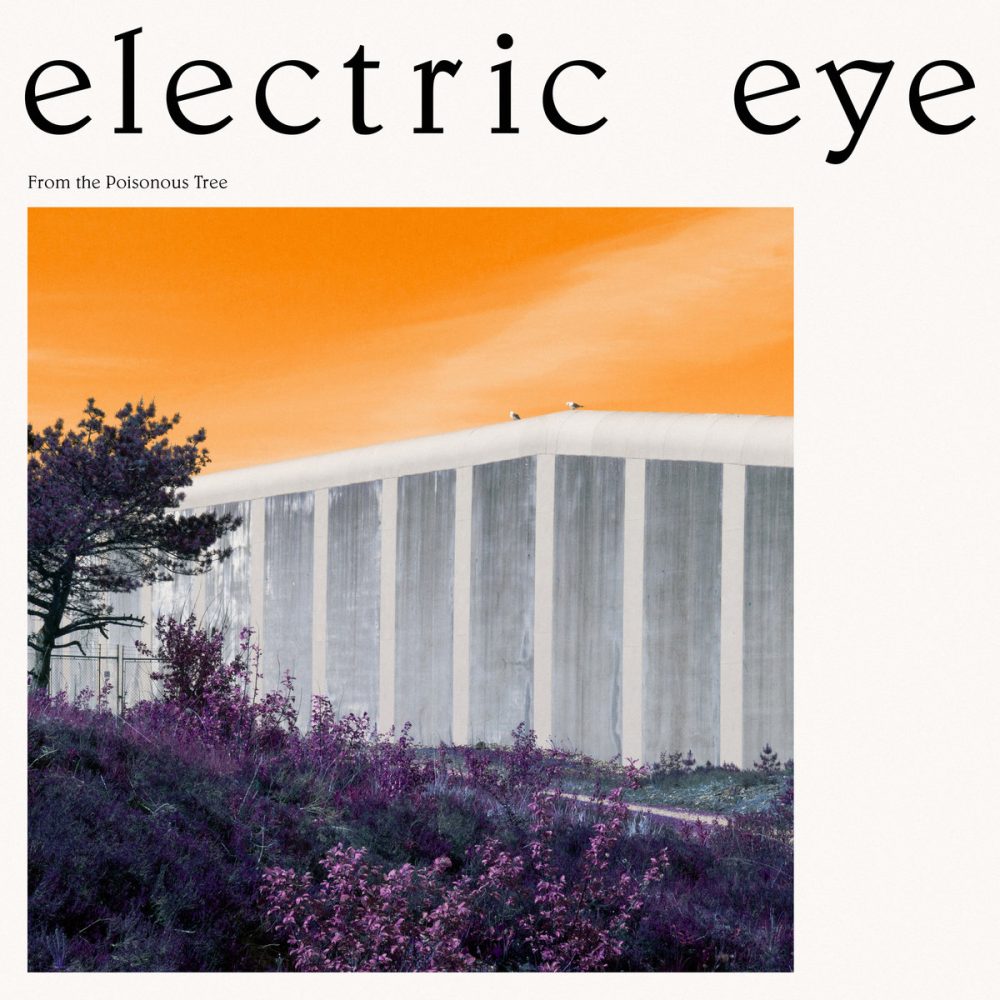 Norwegian psychedelic rock is something to sign me up for all the time. This is just a fun album that stands next to King Gizzard or some of early Pink Floyd. These guys can rock and jam with the best of them. Turn on, tune in, and drop out to this glorious record.
King Gizzard & The Lizard Wizard Flying Microtonal Banana, Murder of the Universe, Sketches of Brunswick East, Polygondwanaland, Gumboot Soup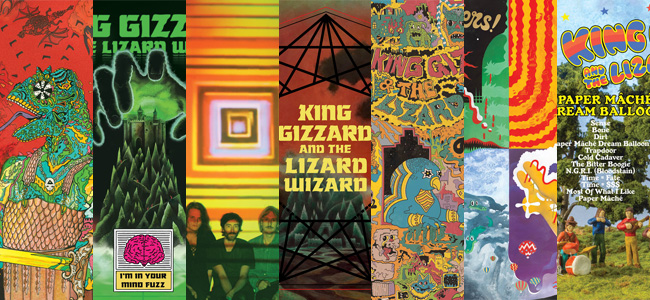 The band that just keeps on going. A promise was made to their fans and the music world that thet would unleash five albums in the calendar year of 2017. The first was an experiment in tuning and got rave reviews. Sounding much like a continuation of their sound, it was met with love by their fans. What came next was a concept album in three parts that played out like a sci-fi masterpiece. With 21 tracks, it just sprawled constantly and sucked you in to the depths of storytelling. With help from Mild High Club, the band made an 180 degree turn and put out a psychedelic jazz album. It turned out to be my personal favorite of the year of theirs if only because the whole thing feels like a fever dream and while it doesn't fit in with anything else from the year, it still somehow feels right. The fourth of the year is an onslaught of musical ideas that never ceases to amaze the listener. It is probably the strongest album of the year. Finally, on the day before the end of the year, they released that magical fifth album, continuing to amaze me. It has strains of some of their older albums like Quarters and Paper Mache Dream Balloon. Each album by the band is fantastic and it is a hell of a feat to put out five albums in one year. I would have liked maybe two perfect albums during the year instead of five solid ones, but honestly, the more music the better if a band is on fire like this.
White Reaper – The World's Best American Band
A very late find in the year for me. I looked at the title and laughed, thinking that it takes some confidence and humor, to name your album this. With a healthy helping of punk attitude, the band delivered on the title and then some. This band is going to be a force one day soon and this album is going to be the kick off for that. Get on board now.
Perfume Genius – No Shape
This album deserves all of the love it has been getting as it's just a beautiful piece of work. Any description of it that I have will not do it justice. Sit quietly wherever you listen to music, turn everything off but a light, and just breathe in the album. Let all of your baggage melt away while listening to a batch of songs about being alive.
SZA – CTRL
One of the best debut albums by an artist in recent memory. This album is not for me. It's not even in the realm of being for me, but after one listens, I understood why it is being hailed as one of the best releases of the year. She was able to put so much of what every woman has been feeling throughout the year on to her record. Also the fact that some of these songs date back to 2014 and she has been sitting on them is mind-blowing.
Sharon Jones & The Dap Kings – Soul of a Woman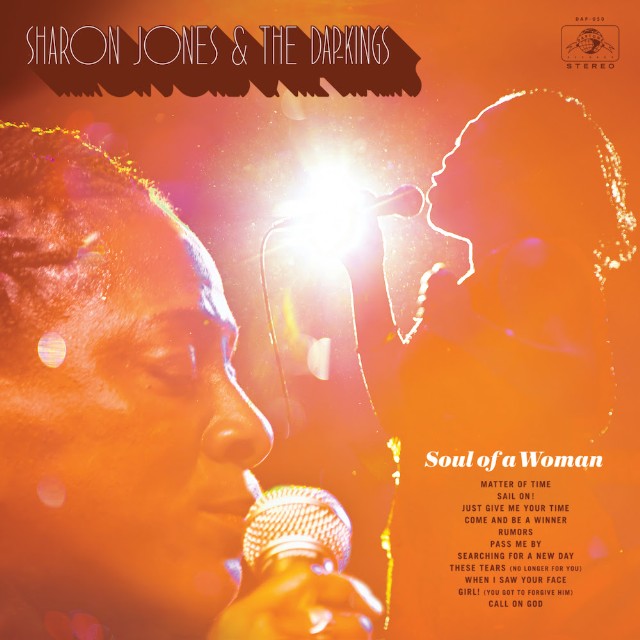 A woman we didn't deserve, who was gone too soon, had one more beautiful album to share with the world. Sharon Jones was one of the greats who reached the highest of the highs in the limited time we had to embrace her great soul. This is a wonderful send off for her and should be put into your collection immediately.
Vagabon – Infinite Worlds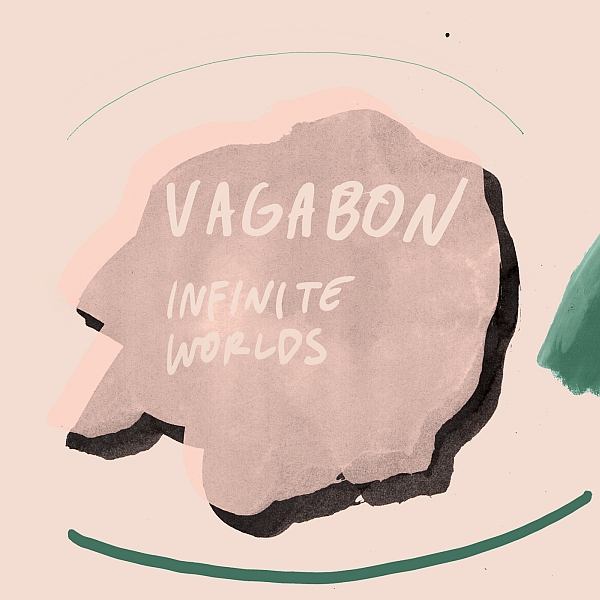 On her debut album as Vagabon, Laetitia Tamko's voice rings strong throughout the record, giving the indie rock world has been another voice. She mixes French and English in a blend that just constantly feels right. Having seen her live at Pitchfork Music Festival in Chicago, she can absolutely control an entire crowd of people already and I cannot wait for to see her perform these great songs again.

Kamasi Washinton – Harmony of Difference [EP]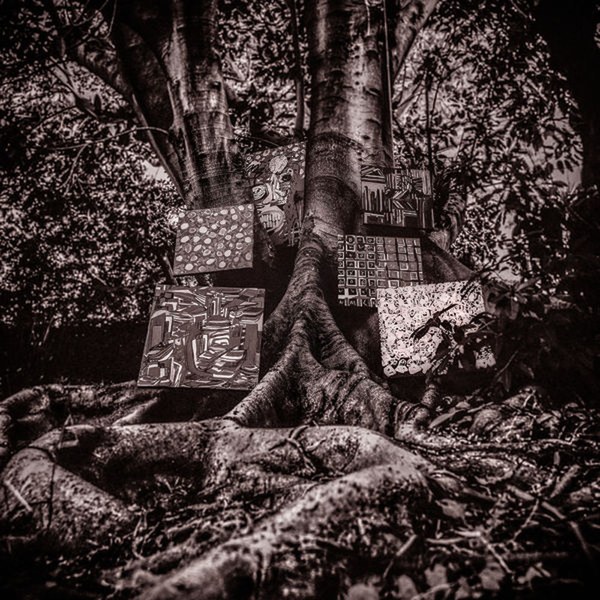 A 30-minute journey by one of the best in jazz today. I'm glad this man has been brought to the forefront by so many people and is now being recognized. Everything he touches is just gold, and this EP is just a classic. If you enjoy music just put this on and tune everything else in the world out.
Run the Jewels – Run the Jewels 3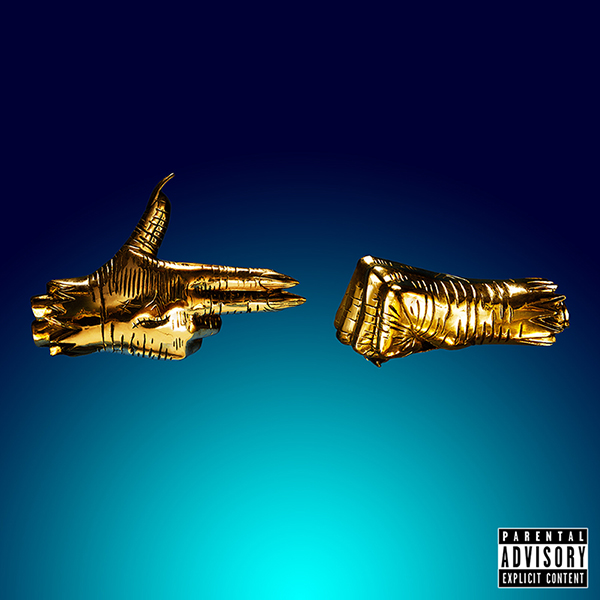 El-P and Killer Mike are just so damn good together. This album was made with playing everywhere in the world on their minds and it flows wonderfully. Some of the music is all over the place, but the pace of the whole album is just perfect. These two stand up for so many causes and people and it's great to see them ride all of their success right now. To do that and still put out a strong collection of tunes is great.
Robert Plant – Carry Fire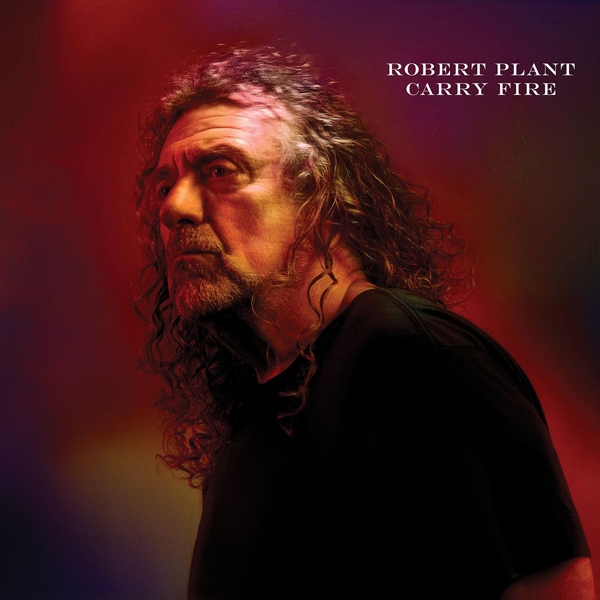 Robert Plant doesn't care that you want Led Zeppelin, he is going to continue to produce really cool sounding albums. The man lives and breathes music and there are so many influences on this record that you can't help but smile. He has one of the best voices in rock history and it's still quite strong here. His winter tour this year should be impressive.
Hope you enjoy. Go get some music in your ears, friends!