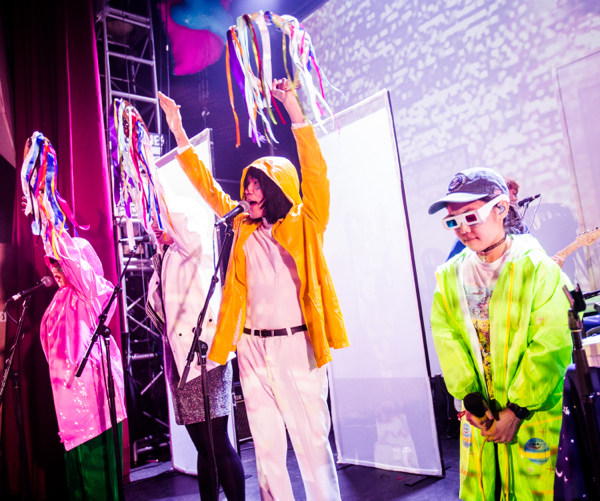 Much earlier this year, a mysterious band named Superorgansim sent us a track called "Something For Your M.I.N.D," which went on to be something of a music blog sensation and slowly trickled out to become a minor hit on the internet. Strangely enough, the track went missing one day and all uploads were then deleted. Was it a ploy to garner more interest in the already very mysterious group?
Slowly but surely as the months have gone on since then, we have not only gotten a few new songs from the group, but found out that they're a collective who met on music forums online and eventually came together to create music, even though some members were across the globe. These days some of them are holed up together in a four-bedroom house in London, while other members such as teenage singer Orono were located in Maine as they sent each other recordings that would eventually become songs.

They've since been signed by Domino Records and announced tour dates that would finally put some spotlight on the band such as why "Something For Your M.I.N.D" had been constantly removed. It turns out that it was just an uncleared sample, but it many ways the removal of the song may have oddly helped their popularity as it created this mystery about them and why the song was constantly being removed.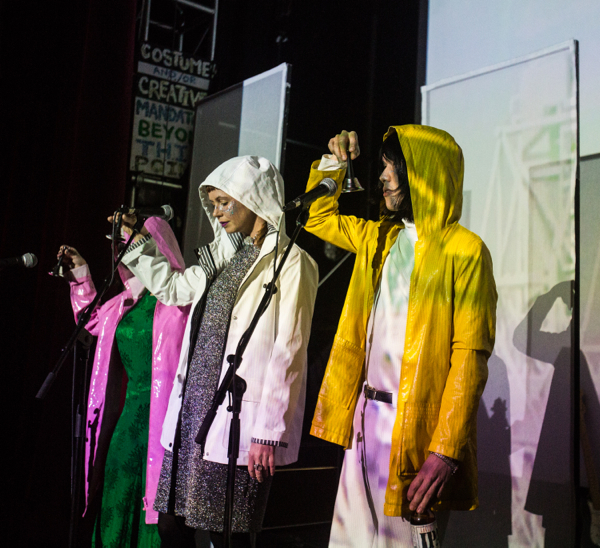 The group only have a couple of songs out there for the world to digest, but it was enough to pique the interest of fans in New York, as the group's debut show at House Of Yes was sold out. Heading into the show I really had no idea what to expect, as I had actually yet to visit the House Of Yes. On top of that, I wasn't sure what to expect from Superorganism's show.
They took the stage dressed in colorful rainjacket and with their three backup singers ready with bells in hands. We had full lift off and it was made perfectly clear that this was going to be a show like no other. The band instantly brought a unique creative streak that was bright, fun and totally colorful in both a sonic and literal sense. They had funny songs with equally hilarious projections and interacted with each other with a gleeful youthfulness that had the entire crowd at House Of Yes smiling with them.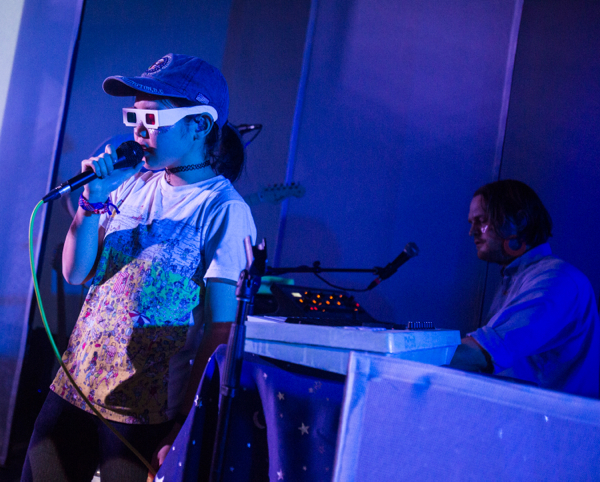 This was not only their New York debut but their first show in either the United States or North America. Before that, they only had about a dozen or so shows under the belt. So they're still very much a work in progress and even so, they had a glow to their show and songs that you instantly fell in love with and were with right away. That's not an easy thing to do for even seasoned performers, making the fact that Superorganism already has that sort of power quite a feat.
I'm eager to see how the final recordings of the new songs they played live (nine in total) turn out on their debut album but based on my recollection, one particular standout was the giddy and hilarious track "Prawn." I can see them becoming favorites at festivals someday as they just have a natural draw to them that seems to be instantaneous.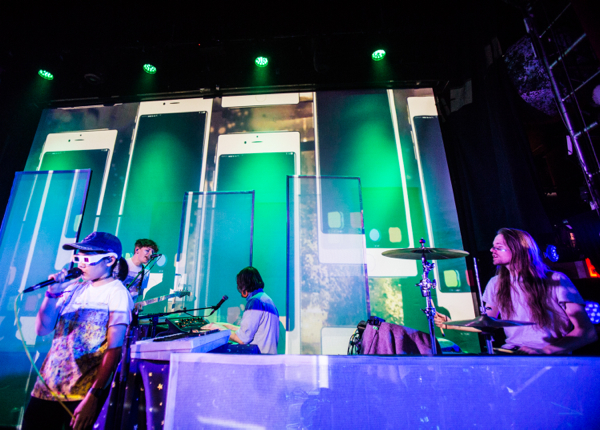 Find a full gallery of photos from their performance at House Of Yes posted below, along with the setlist.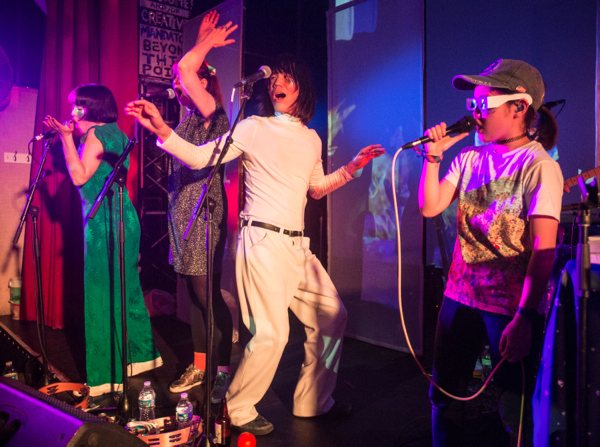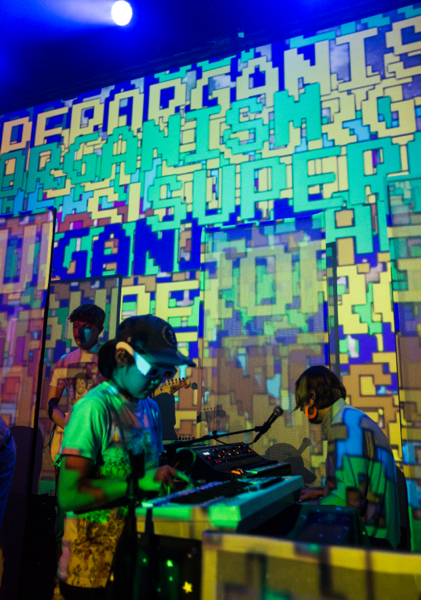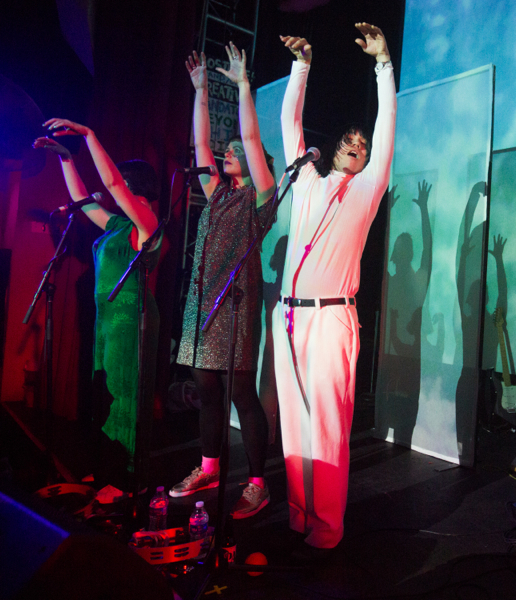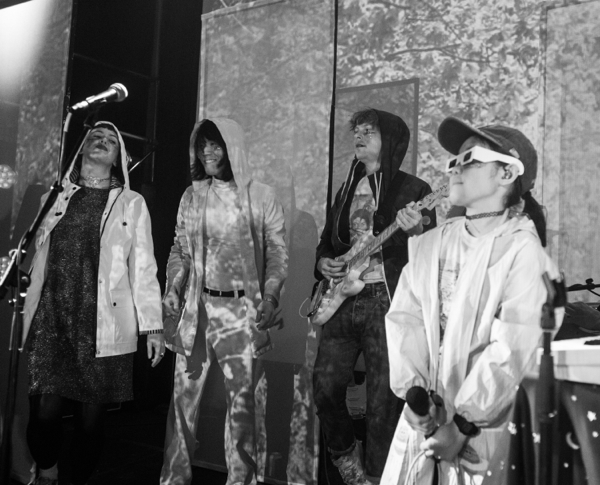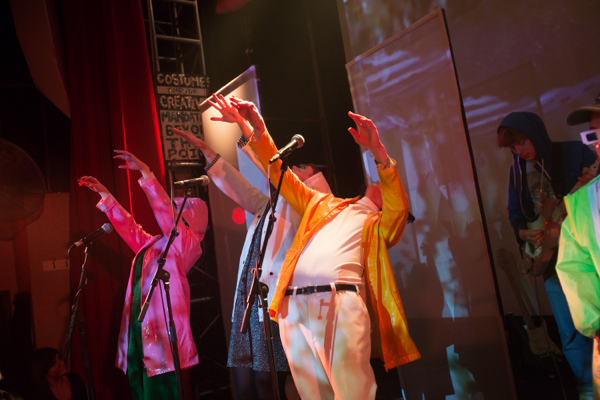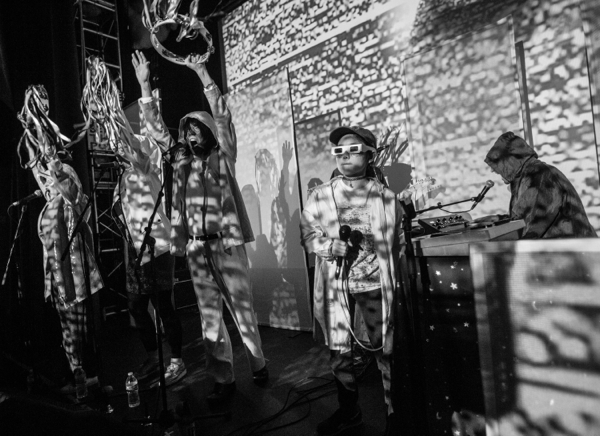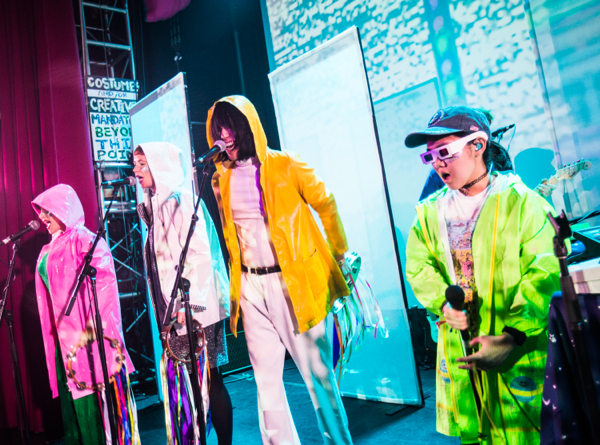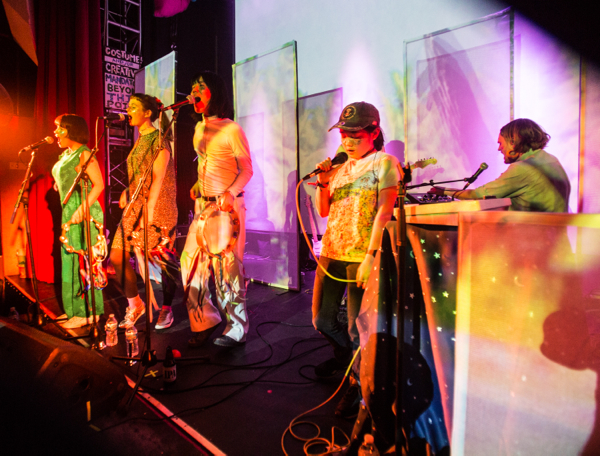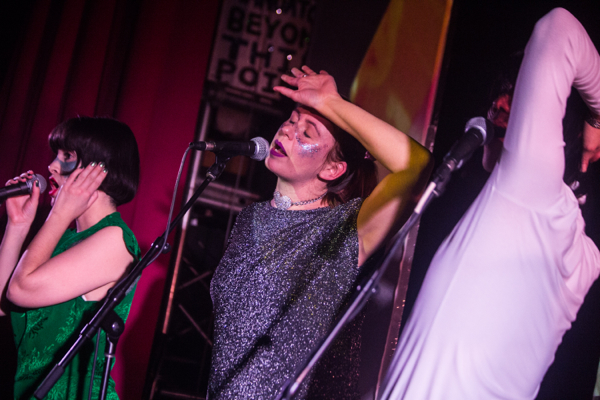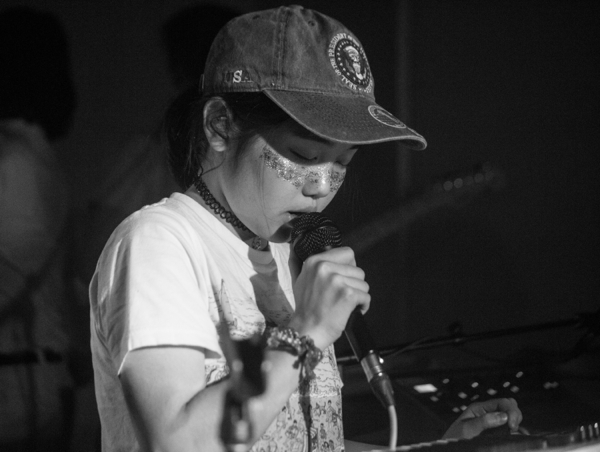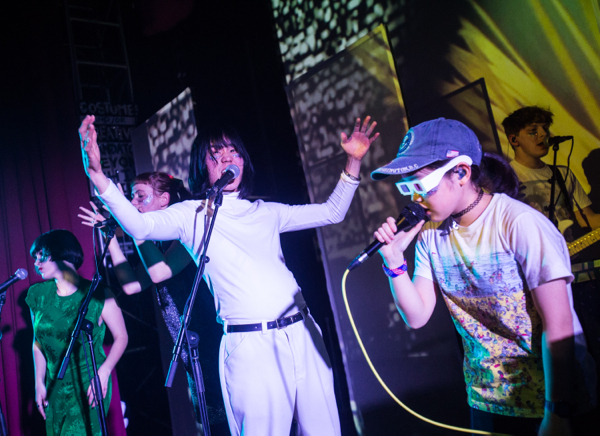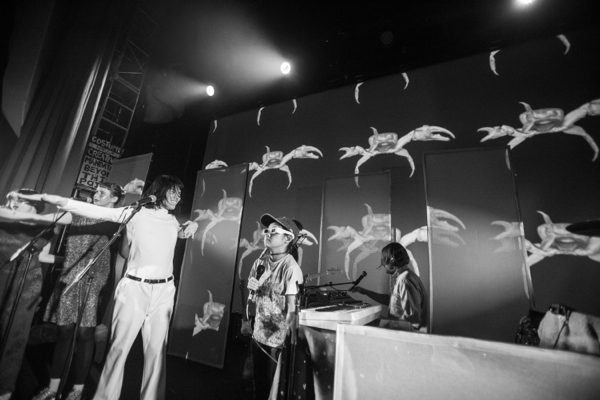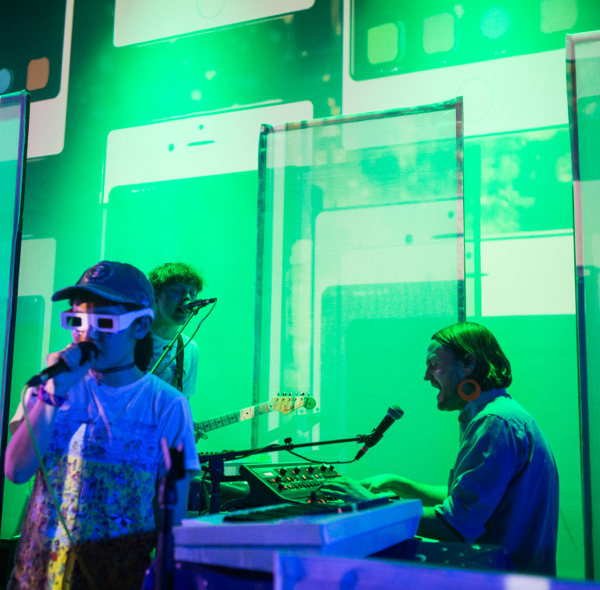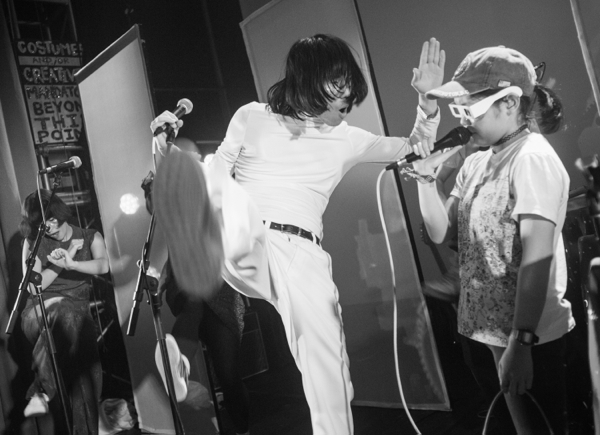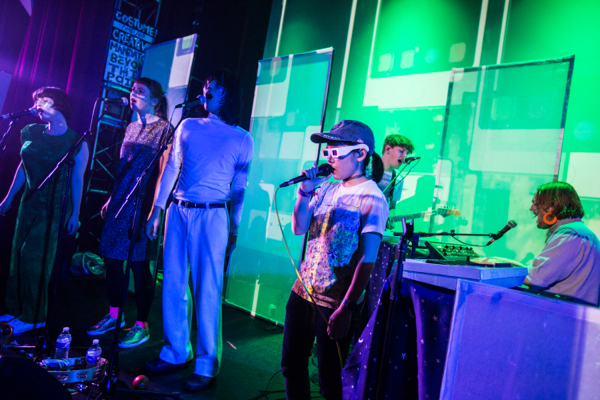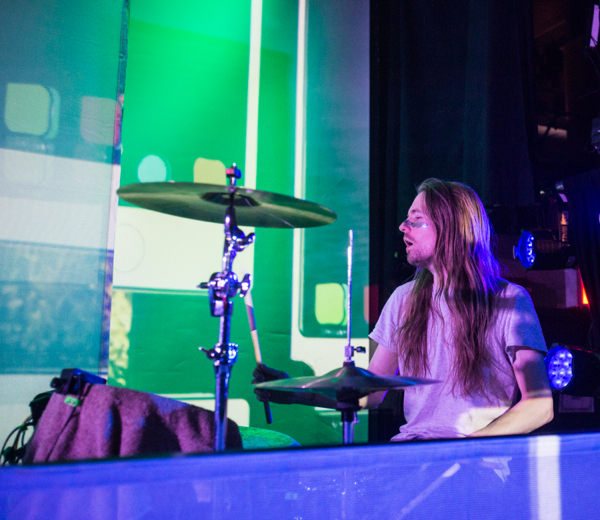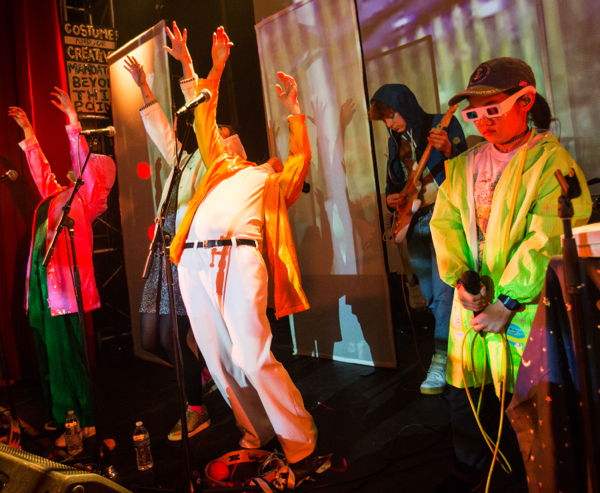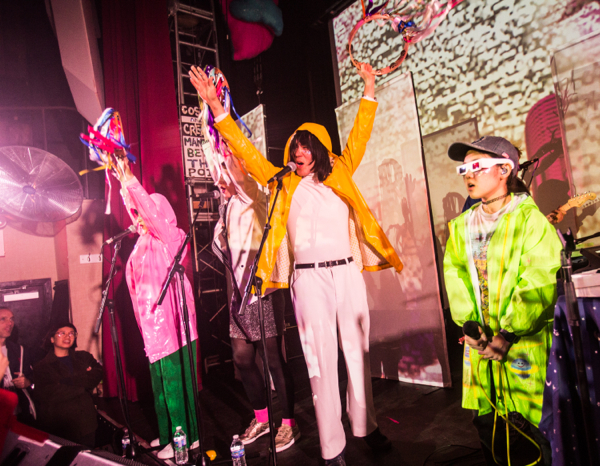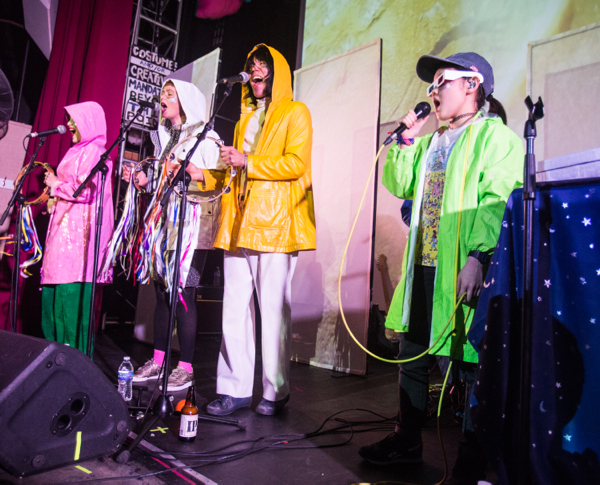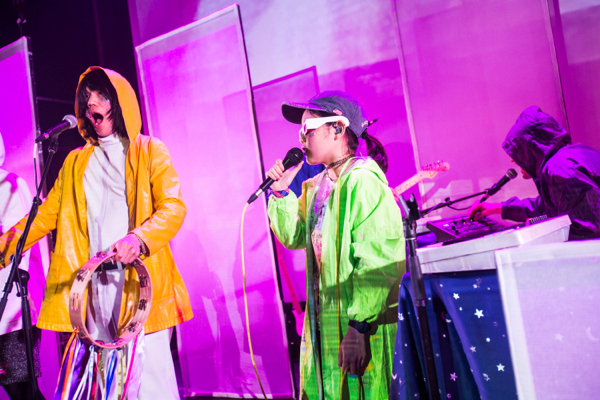 Superorganism Setlist:
1. It's All Good
2. Nobody Cares
3. Night Time
4. Ref
5. Prawn
6. Superorganism
7. Nais March
8. Famous
9. Something for Your M.I.N.D.