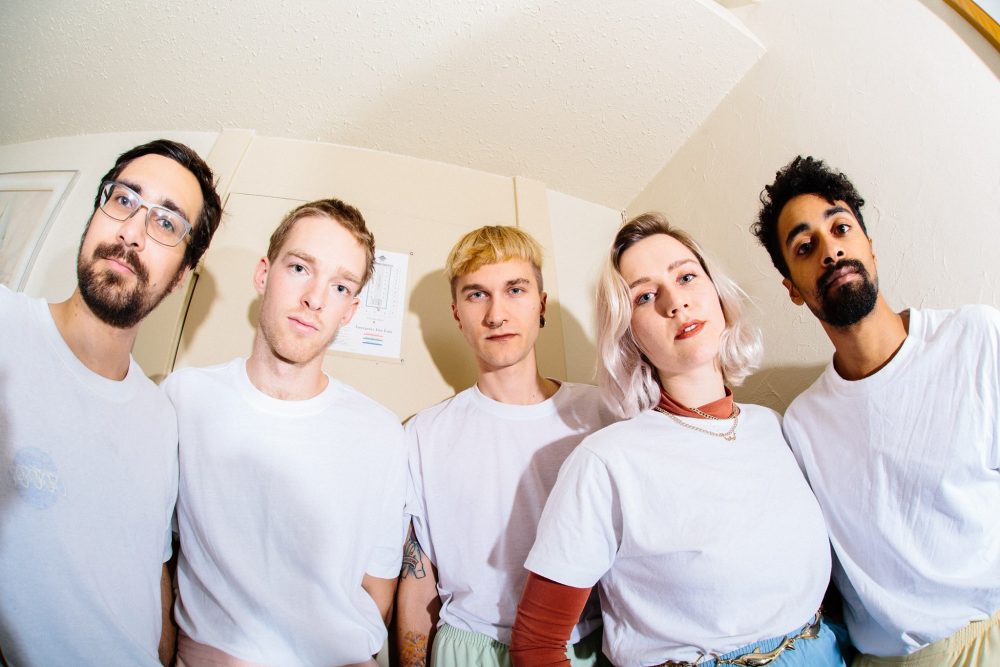 Bridal Party are a five-piece out of Victoria, British Columbia, Canada. This October the group released their new EP Negative Space and kicking off the EP is the energetic "Fruitless."
Led by some Tops like guitar work and colorful production and vocals, this track has a vintage charm to it that is well worn and made to feel fresh and exciting by their touch. It's a real delight in every way and pretty much instant love.
You can find the whole EP available to purchase and stream at their bandcamp or stream "Fruitless" below.