Earlier this year one of the best and maybe most underrated albums of 2017 was released, Star Stuff, a collaborative album (out now via Company Records) between Chaz Bear (formally Chaz Bundick, aka Toro y Moi) and The Mattson 2. The album saw Bear let loose and get jazzy while the Mattson's get funky, and it truly was a perfect match for both artists. Fast forward a few months and The Mattson 2 made their return back to New York City (sans Chaz) for a small run of shows on the East Coast in support of Star Stuff including a stop at Le Poisson Rogue.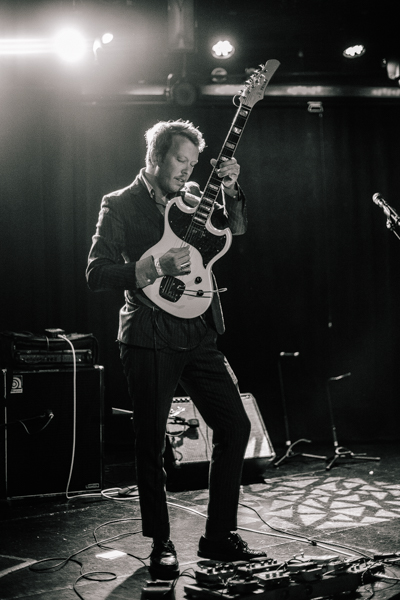 The identical twins Jared (on guitar) and Jonathan (on drums) create stunningly beautiful music rooted in jazz with trace elements of psych rock that creates one hell of a show. A good example of this was the opening song "Yeppers" which also happens to be off of another collaborative effort the Mattson's have worked on, 2009's Ray Barbee Meets the Mattson 2, where they teamed up with skateboarding legend Ray Barbee. "Yeppers" was the perfect way to kick off the night that was filled with both old and new tunes that spanned all of the Mattson's discography.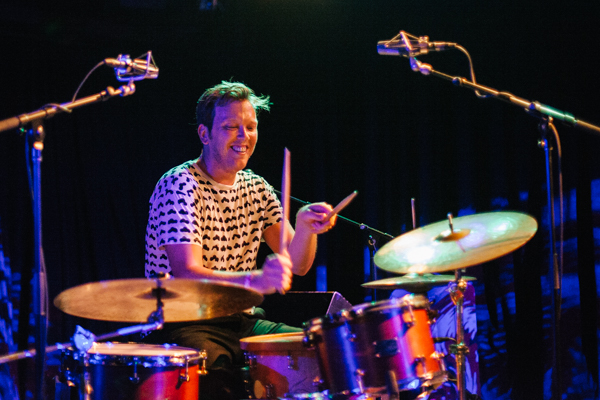 Standout tracks from the set included "Disco Kid," "Cascade" from Star Stuff and the absolutely flawless version of "Mexican Synth," off of their 2011 album Feeling Hands. All the tracks off of Star Stuff (where there were 3 people playing instruments) were seamlessly integrated into the set with Jared layering and building up songs with both the baseline riffs and guitar parts. It was mesmerizing to watch and see first hand, as if you closed you're eyes, you would have thought there were 3 people on stage.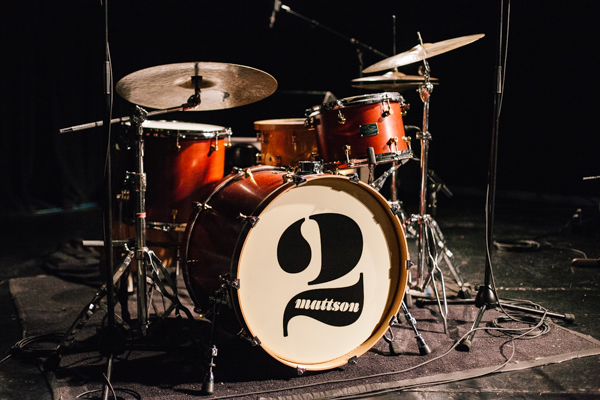 If you're bummed you missed out on the show, don't fret! The Mattson 2 are coming back to New York City for not one, but 2 stops this November on the next leg of their tour hitting up Brooklyn's own Baby's All Right on Monday, November 20th.  The duo will be playing 2 sets on that date – an early one (with an unnamed special guest) and a late one playing John Coltrane's "Love Supreme."
For ticket info and more details, be sure to check out Mattson2.com.
Find more photos below: