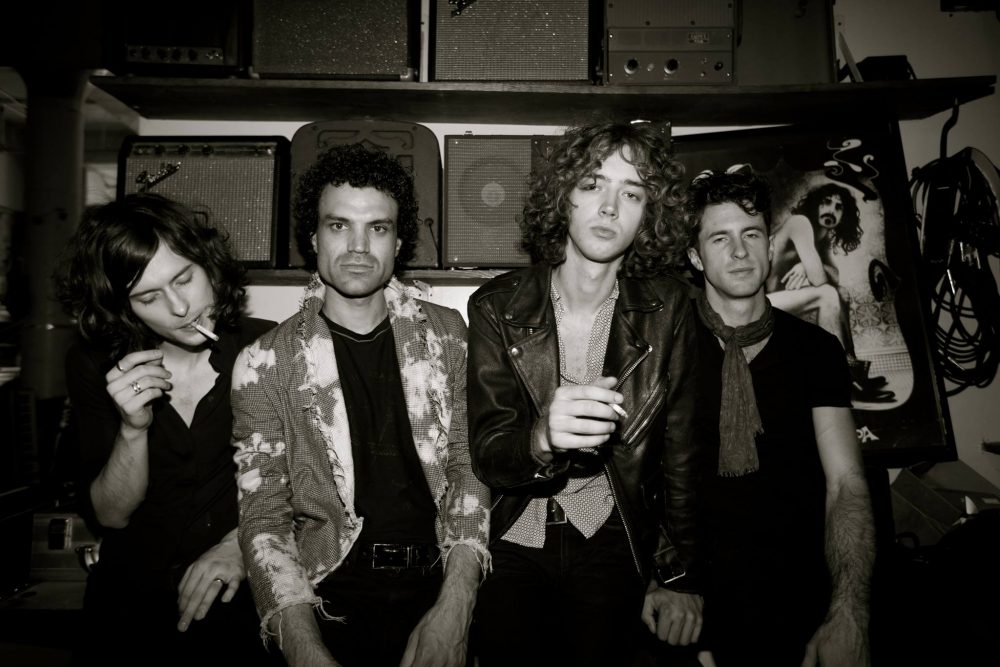 Truth be told for a while I mistakingly thought that Warbly Jets were from London. Their throwback rock sound emulated a loud of the sounds of past Brit rockers, but I was sorely mistaken, the group is based out of Las Angeles.
The quartet consists of Samuel Shea, Julien O'Neill, Dan Gerbang and Justin Goings, and they have a readymade sound that they have been fine tuning. Brit power-pop with elements of garage and even psychadelia, they are all over the rock and roll map in both style and place.
This year they released their self-titled debut album via Rebel Union Recordings and I have a bunch of stand out tracks from the record to share. Take the psych-wanderings of "Ride" that sound like they'd make a good companion with current actual British exports Temples, the sunny power-pop of "Raw Evolution," the early Tame Impala like garage stomp of "Shapeshifter" and the 90s brit rock of "4th Coming Bomb."
All four offerings are available to taste below and if you dig what you hear, the album is available to stream on their soundcloud and available to purchase over at iTunes.